PHOTOS
Kelly Dodd And Boyfriend Rick Leventhal Celebrate Halloween With Ramona Singer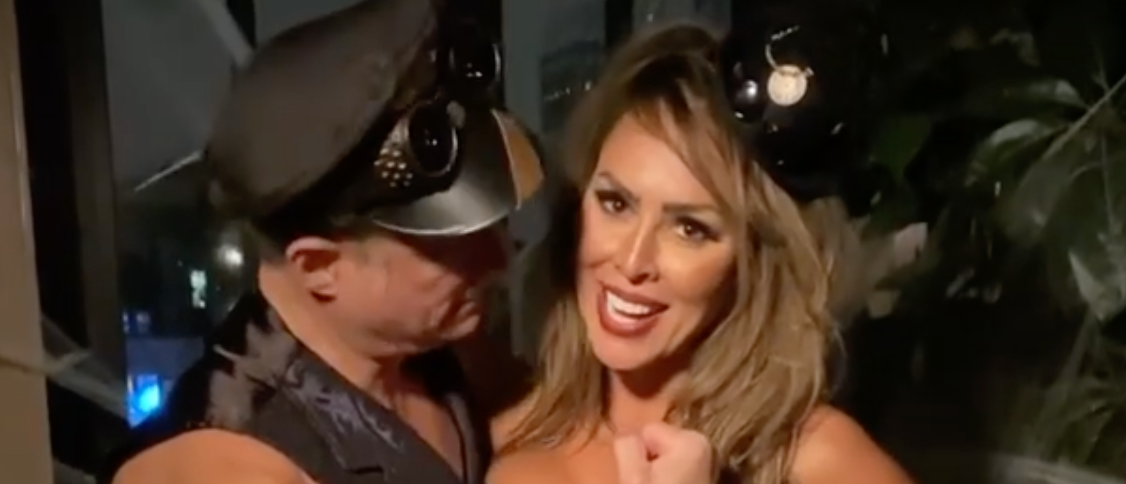 The Real Housewives of Orange County and New York City collide! RHOC star Kelly Dodd, her boyfriend Rick Leventhal, and pal RHONY personality Ramona Singer partied hard together for Halloween on October 26.
Article continues below advertisement
Kelly, 44, Rick and Ramona, 62, stepped out together for a Halloween party days before the spooky holiday.
Kelly and Rick rocked steamboat punk-inspired costumes while Ramona came dressed as an angel. "Steamboat Punk!! What a great Halloween party. I made him put eye make up on...it's a costume," Kelly wrote on Instagram alongside a series oof photos from the bash. The snaps had the trio posing and making funny faces to the camera.
Article continues below advertisement
Before the party, the Ageless by Ramona founder took to her Instagram Stories and gave fans a peek of her look. She wore a tight white tank, angel wings, a feathered skirt and silver pumps. "I'm going to a themed Halloween party tonight. The theme is 'Angels, Legends or Pop Stars.' Now I'm an angel...but are my wings wrong?" she asked her fans on the 'gram. "Are they upside down?"
"I mean I'm not going to actually fly tonight. But it is what it is," she added. Moments later, Ramona shared a clip from the fun bash. The party was full of Godiva chocolate martinis, belly dancers and "good-looking" waiters. "We have a great view, a great DJ, great girlfriends...MY GIRLS HAVE IT WORKIN'!" she gushed in the video.
Article continues below advertisement
Kelly also posted a video of herself and her beau posing together. Nelly's old but infectious hit, "Hot in Herre" played in the background as the couple tried to take a photo. "Trying to take pics...we are dorks...great party ... steampunkin' with @rickleventhal," she captioned the clip.
Ramona is responsible for setting up Rick and Kelly months ago. Kelly went went social media official with Rick in August. A fan asked her on Instagram at time, "How did you guys meet?" "With @ramonasinge at his BBQ in the Hamptons," she responded. Kelly and Ramona partied together on eastern Long Island in early July.
Article continues below advertisement
What are your thoughts on Kelly, Rick and Ramona's costumes? Sound off in the comments below!