PHOTOS
Kendall Jenner Supports Blake Griffin Again At An NBA Game — But Check Out The Side-Eye She Gives The Cheerleaders!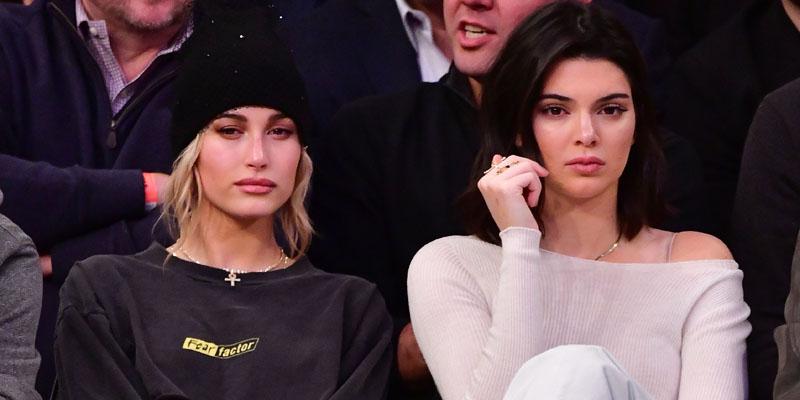 Kendall Jenner cannot get enough of Blake Griffin! The supermodel took a break from the runway to spend time supporting the NBA star, which she has been doing quite a lot in recent weeks, after it was confirmed by sources the two are indeed an item.
Article continues below advertisement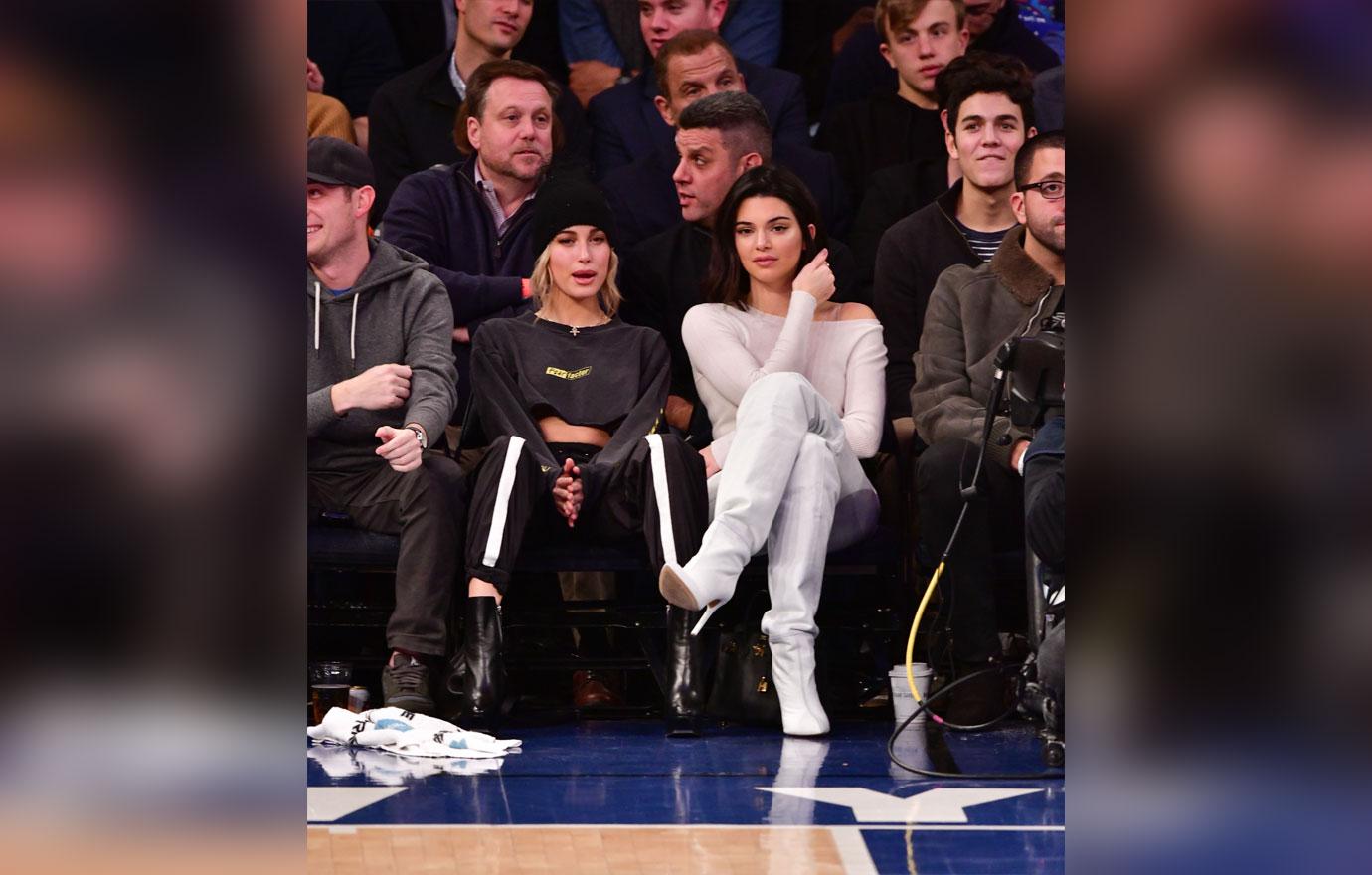 Kendall, 22, looked fashionable as always in all white, pairing an off-the-shoulder shirt with white jeans and over-the-knee boots. Hailey kept it cute and casual in a "Fear Factor" shirt and sweatpants.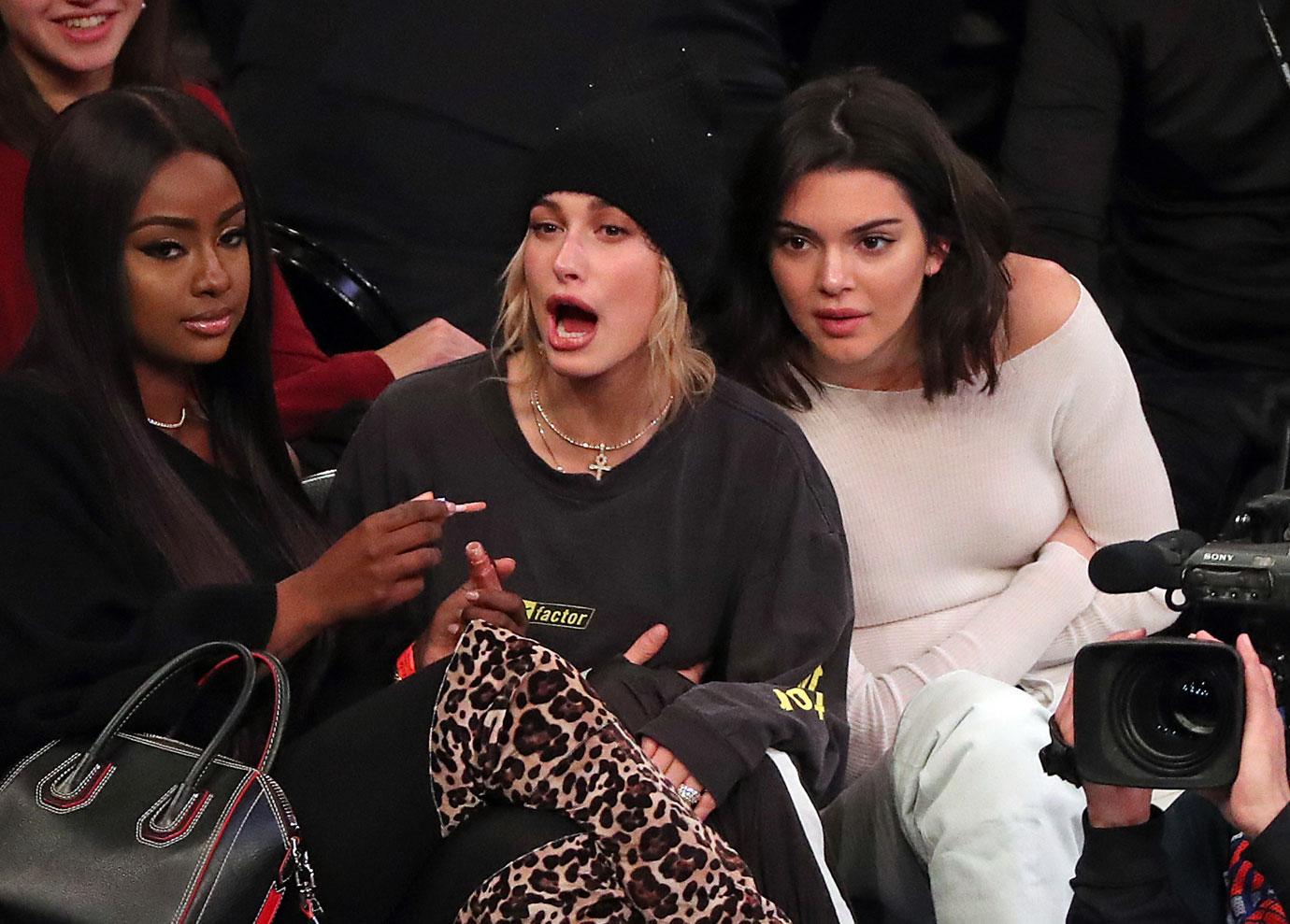 And she looked more excited than Kendall did to take in the action!
Article continues below advertisement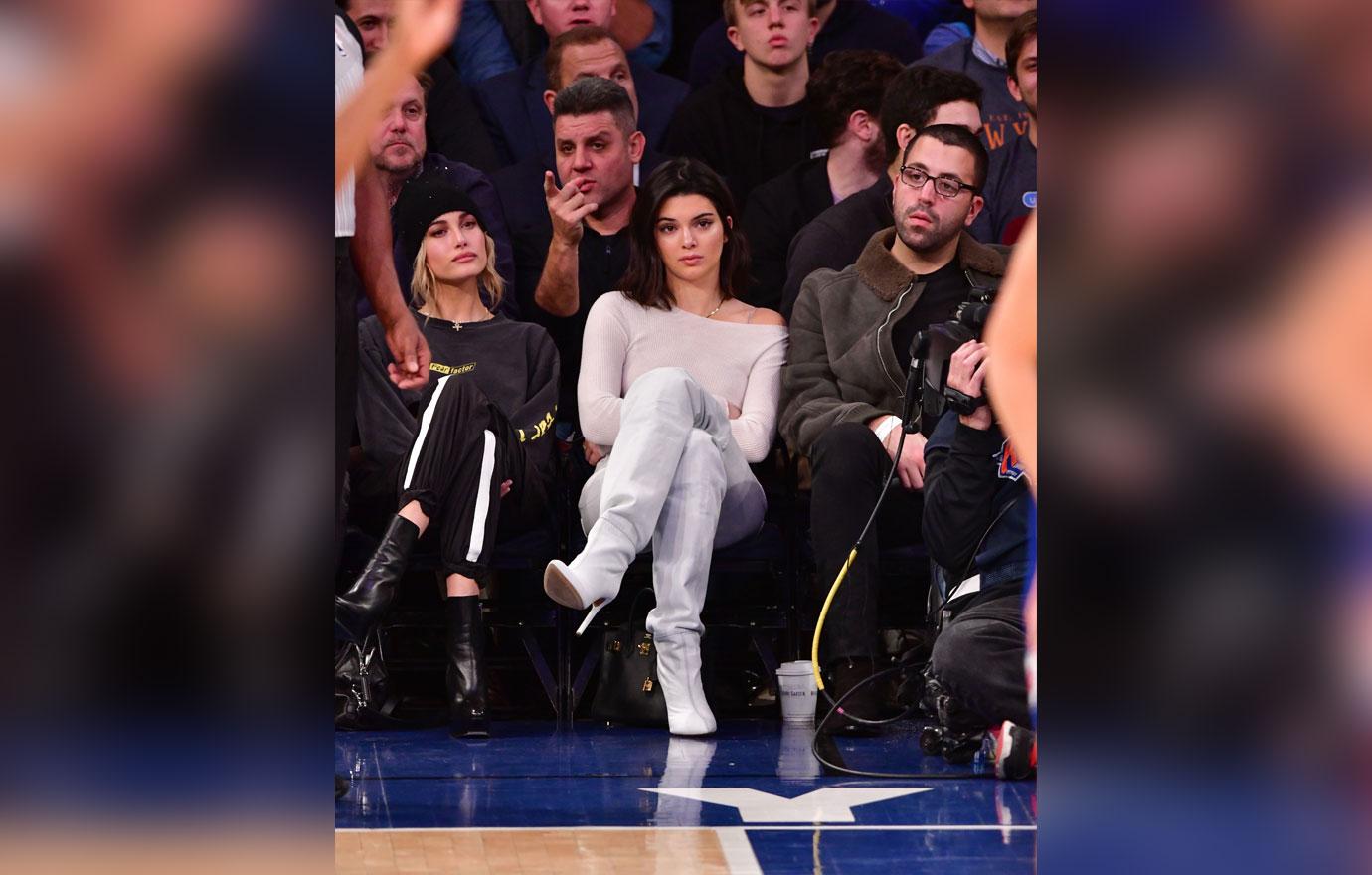 Blake and Kendall have been hanging out (publicly at least) since September, and a source told Us, "They're legit. They're a full-on couple. Kendall has been going to a lot of his games and they have been enjoying time at home when Blake is in town. They're good."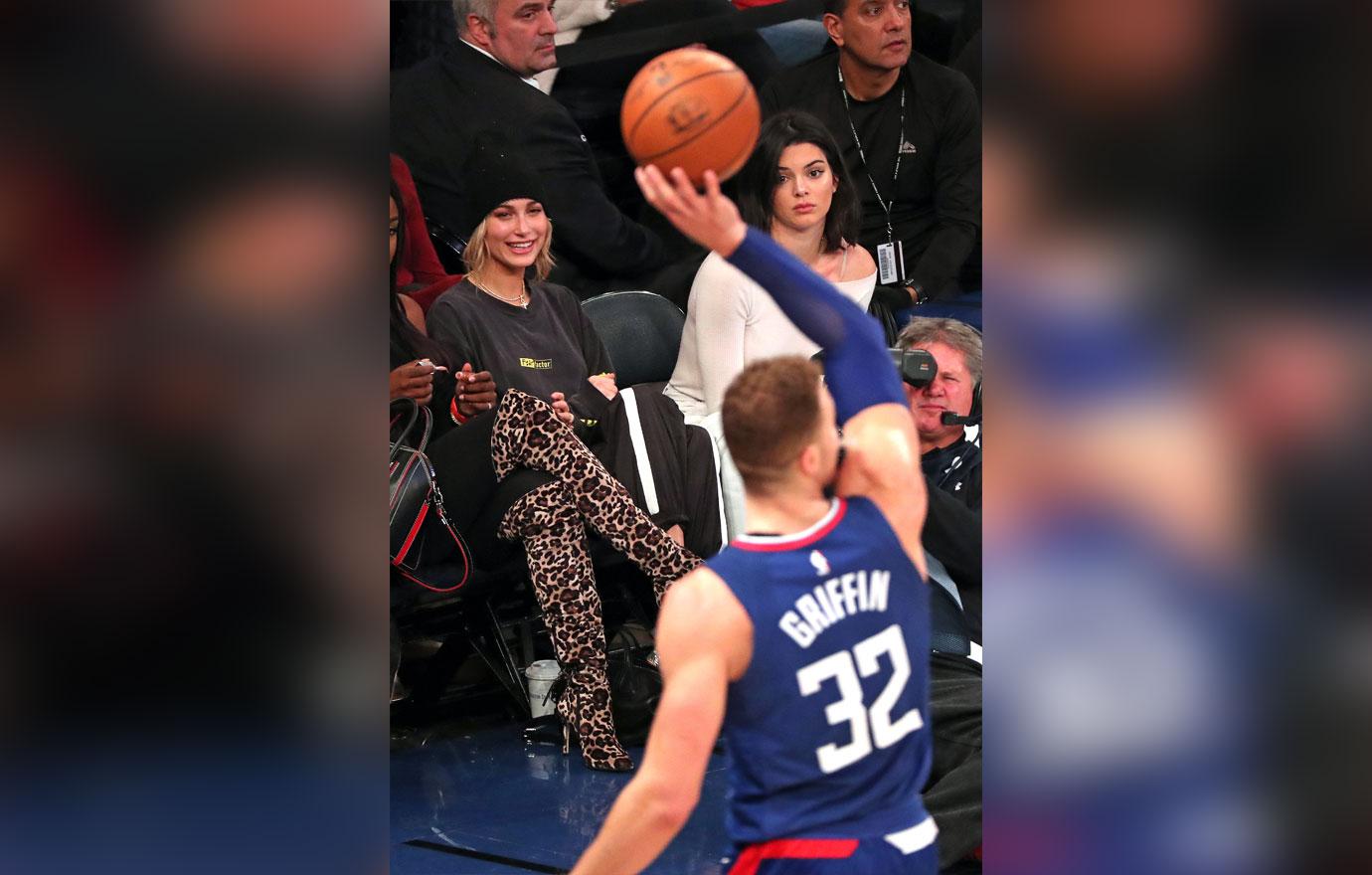 They have been seen out at restaurants, at nightclubs, and of course, he attended her intimate birthday bash, where he met a number of her family members, including parents Caitlyn and Kris Jenner!
Article continues below advertisement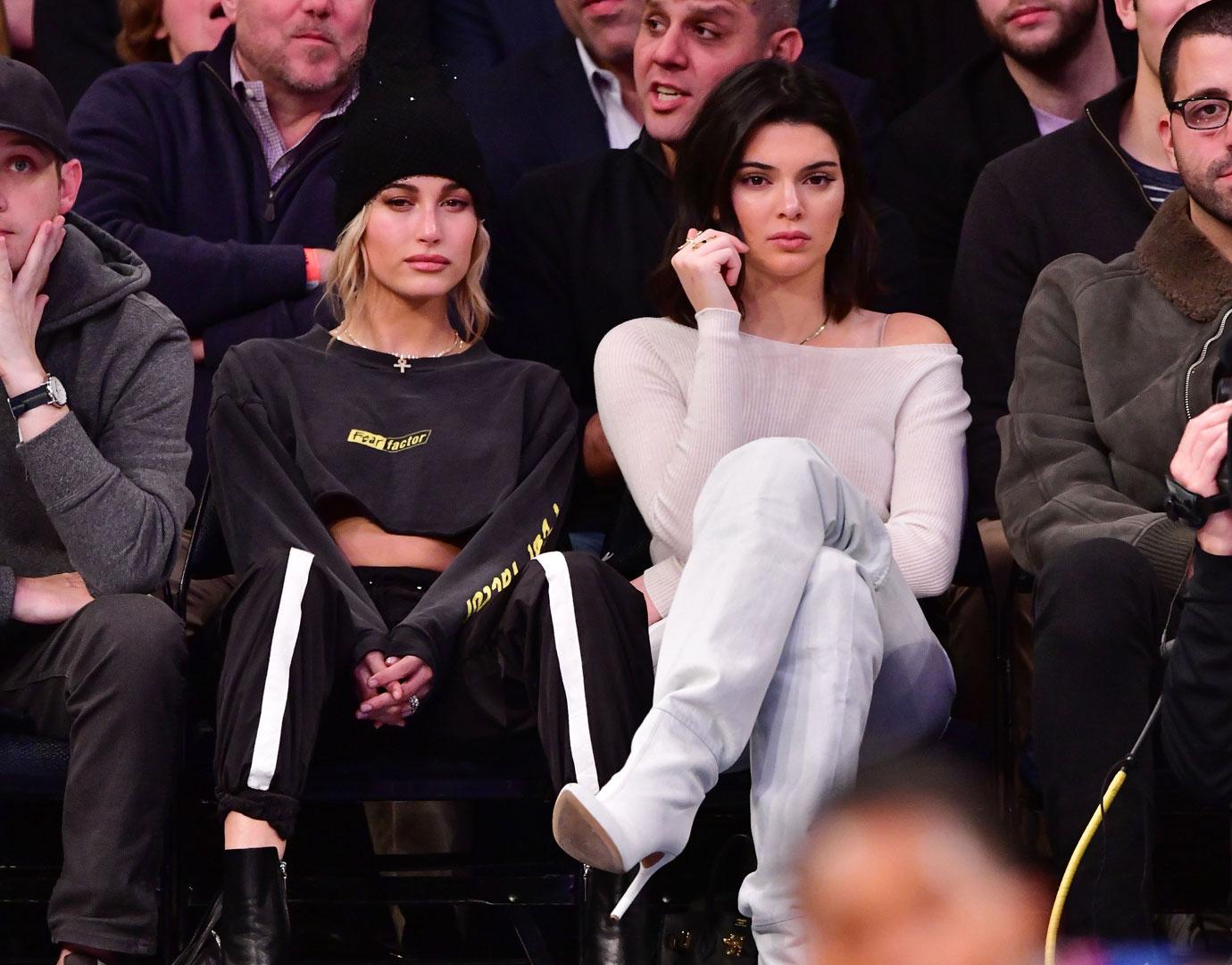 Meanwhile Kendall, who walked in the Victoria's Secret fashion show last year, skipped out on the highly popular lingerie event this year, reportedly because she booked a deal with high-end lingerie line La Perla, and her contract includes a non-compete clause.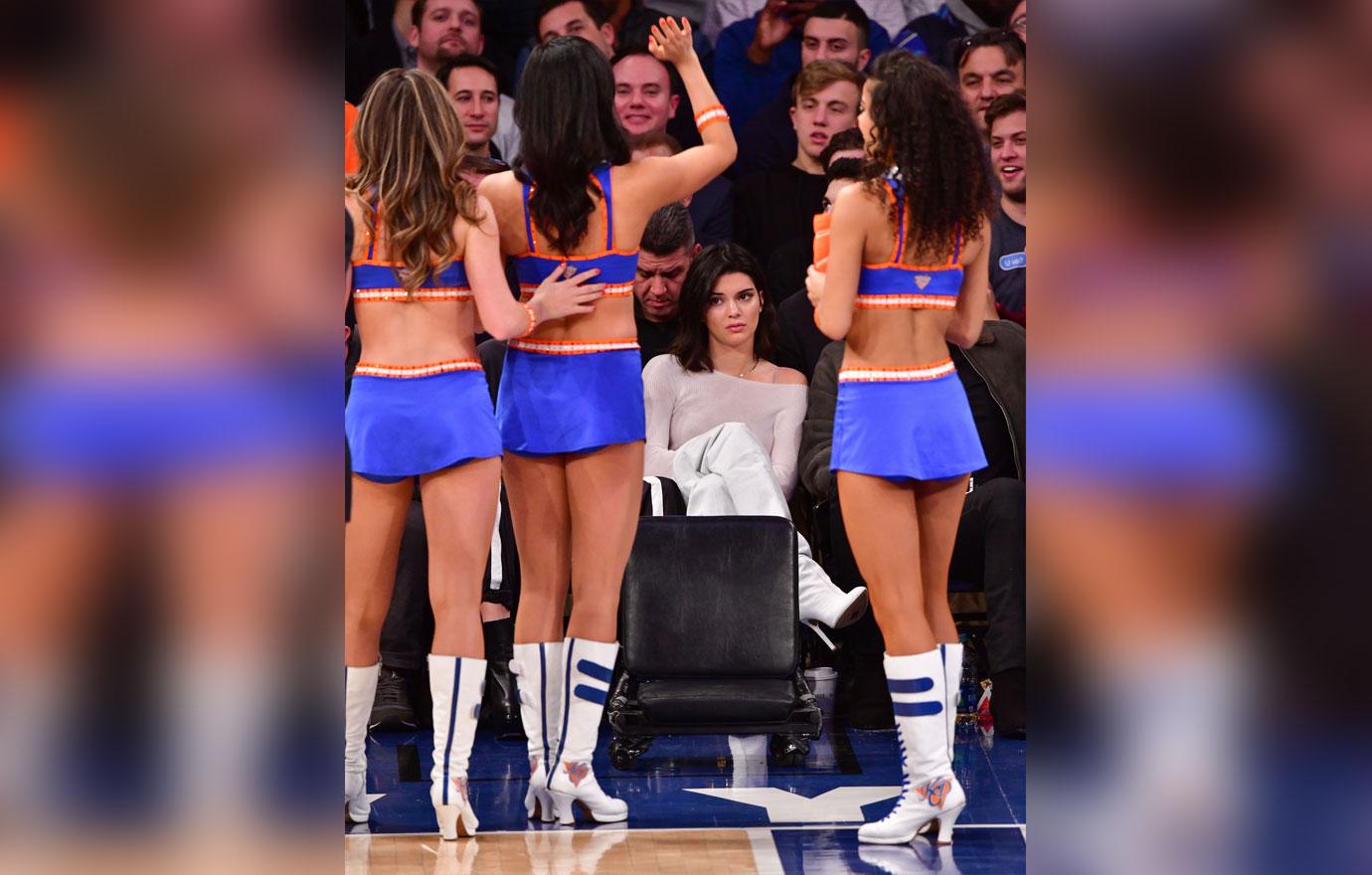 And check out this side-eye! We wonder what she's thinking about these NBA cheerleaders.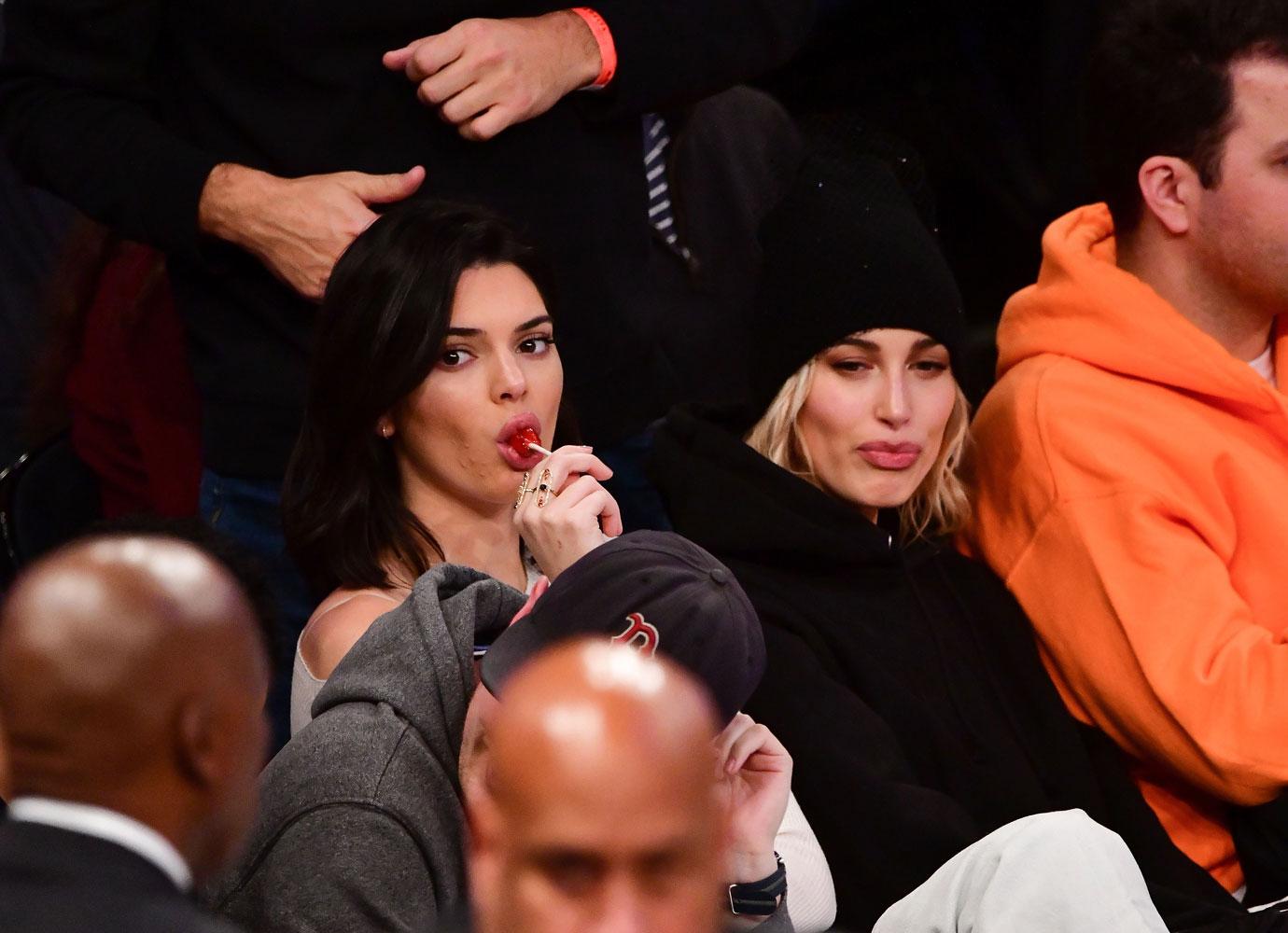 What are your thoughts on Kendall and Hailey supporting Blake? Let us know in the comments section.