PHOTOS
Kendall Jenner Shoots For Vogue After Publicly Supporting Bruce Jenner's Transition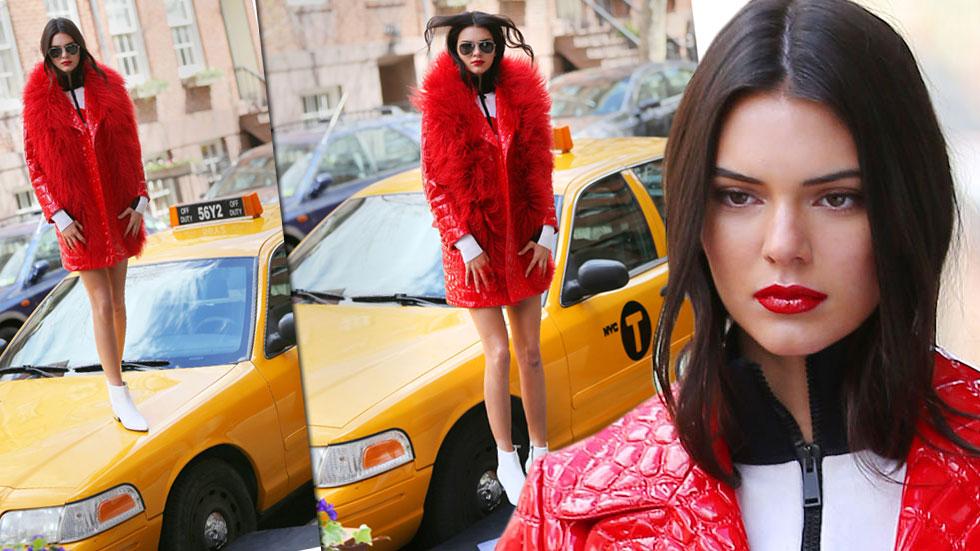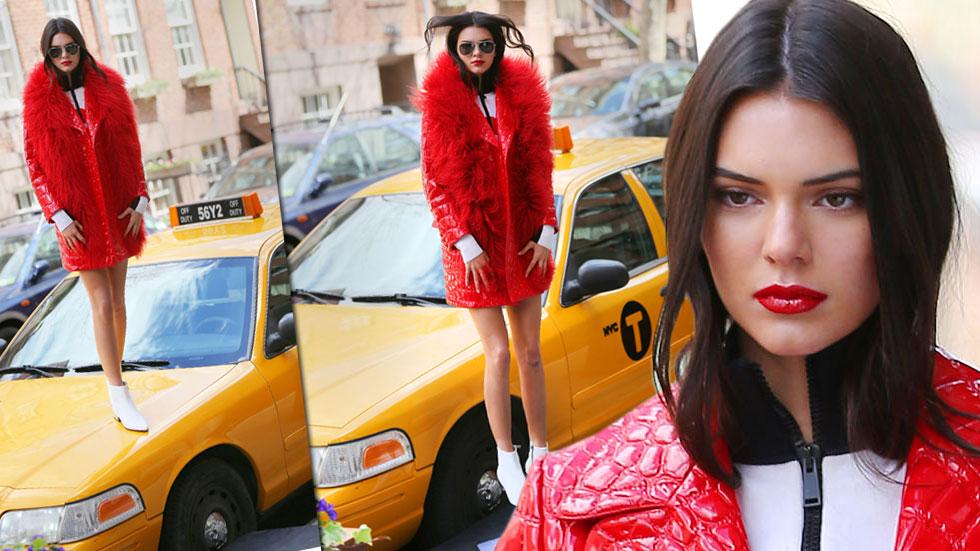 After watching Bruce Jenner's interview on Friday, it was back to business as usual for Kendall, who put on her best model faces for her latest photoshoot.
Article continues below advertisement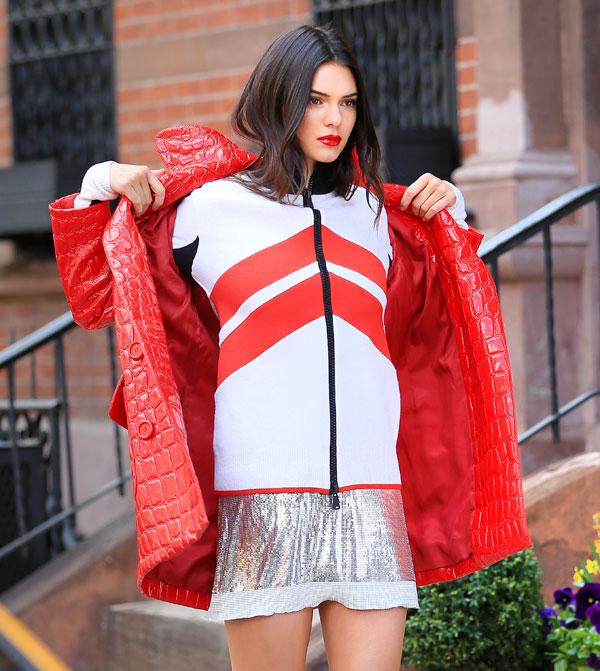 The statuesque beauty flew into NYC with fellow model and close friend Cara Delevigne before changing into this glitzy oufit.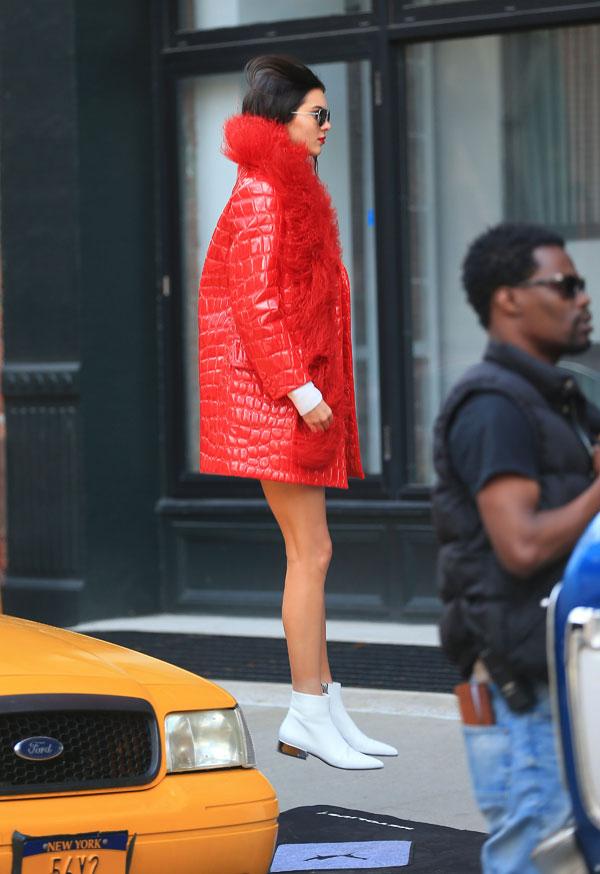 The 19-year-old wore a chic silver, read, and white outfit as she posed and even jumped off a taxi cab at one point.
Article continues below advertisement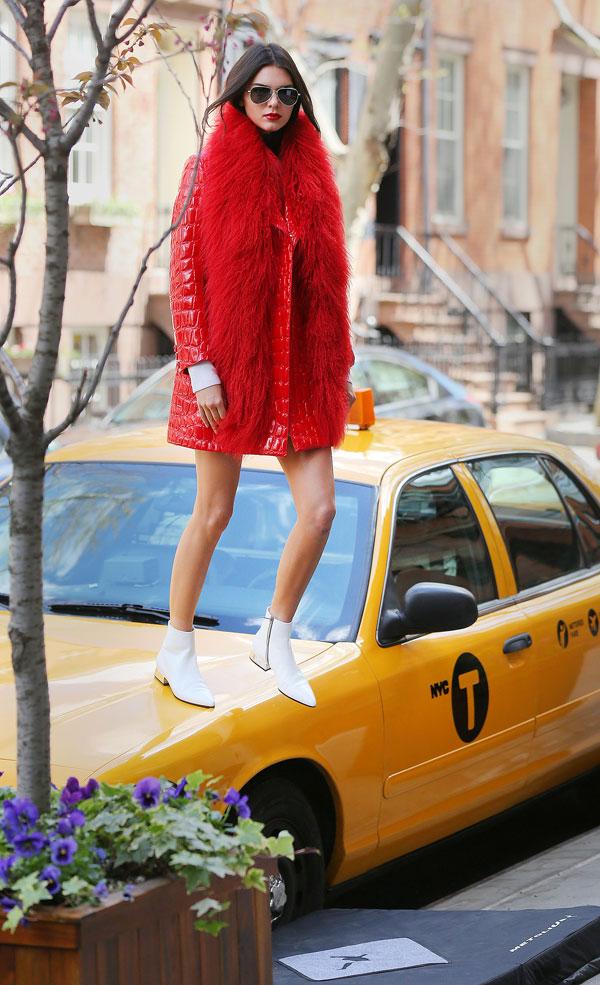 She topped her latest look off with a red coat and aviator shades for the Vogue shoot. Kendall really is fashion's "It" girl, but we wonder if Cara will be joining her since they flew into JFK together.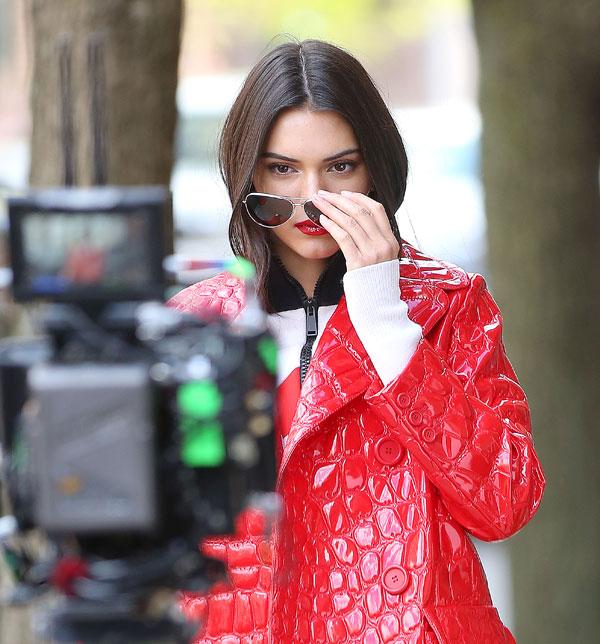 Meanwhile, days earlier, she showed her support for father Bruce, who recently spoke out about his transition, tweeting, "I love you. So proud of you, my hero."