PHOTOS
Kendra Wilkinson Moves Past Heartbreak To Play A Celebrity Basketball Game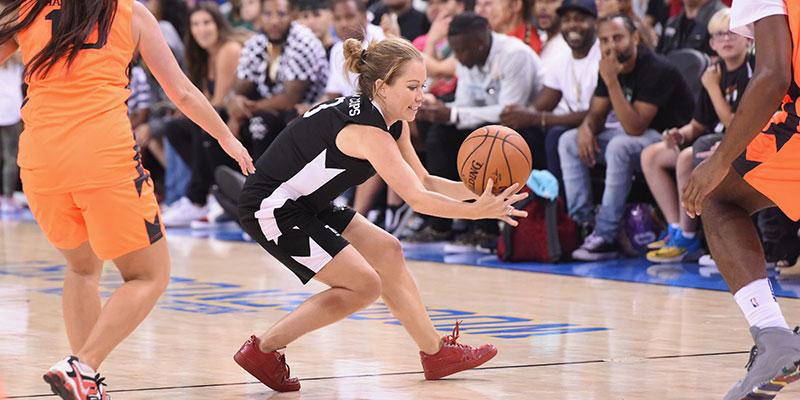 It's been a long, difficult road for Kendra Wilkinson, who recently went through a heartbreaking divorce from her ex Hank Baskett, the father of her two kids Hank IV, 8, and Alijah, 4. But on Tuesday, she pushed her pain aside to take her little ones to the Monster Energy Outbreak Presents $50K Charity Challenge Celebrity Basketball Game. Read on to see the pics!
Article continues below advertisement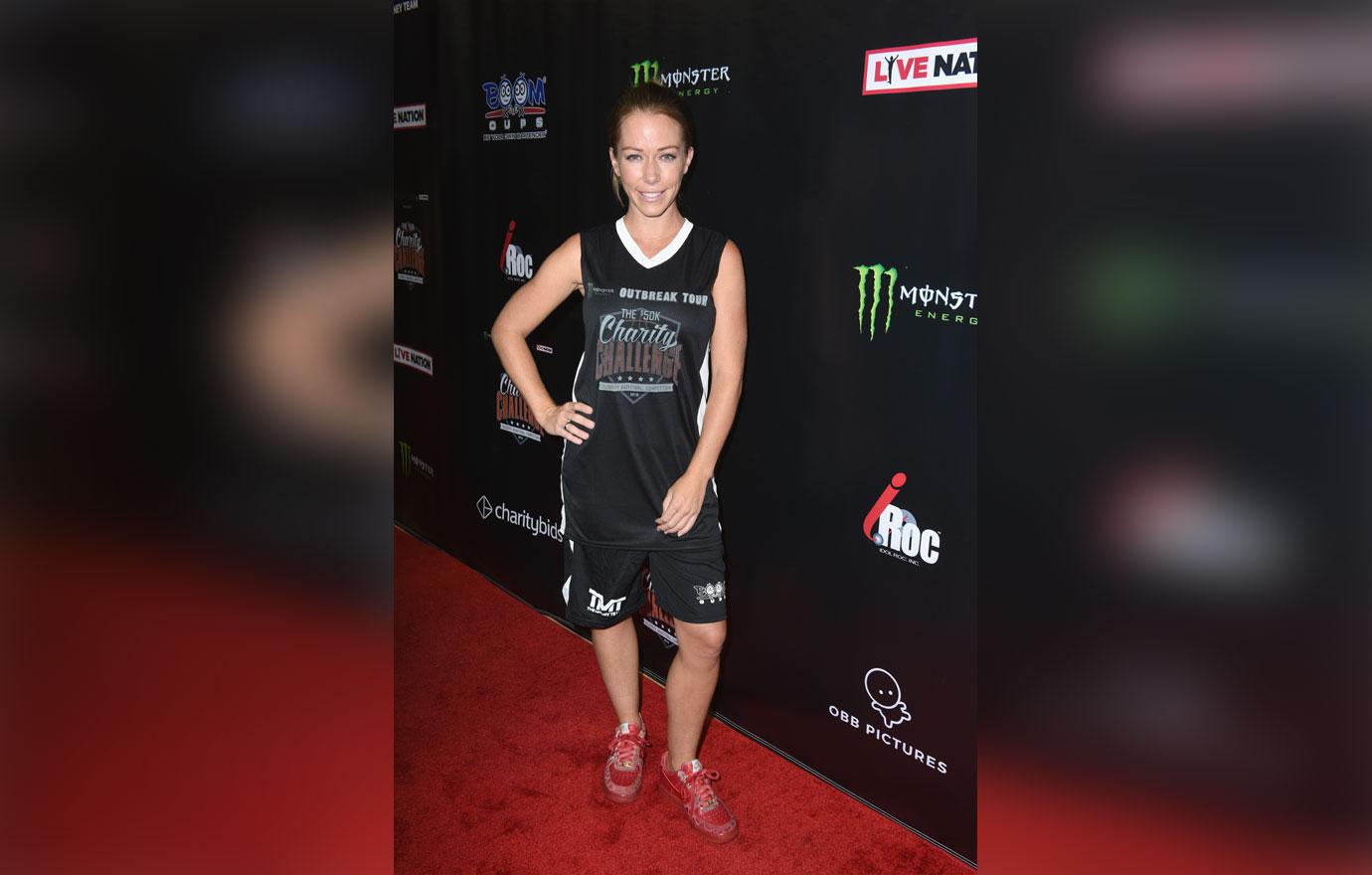 Kendra was in much better spirits than fans have seen her in a long while at the charity game.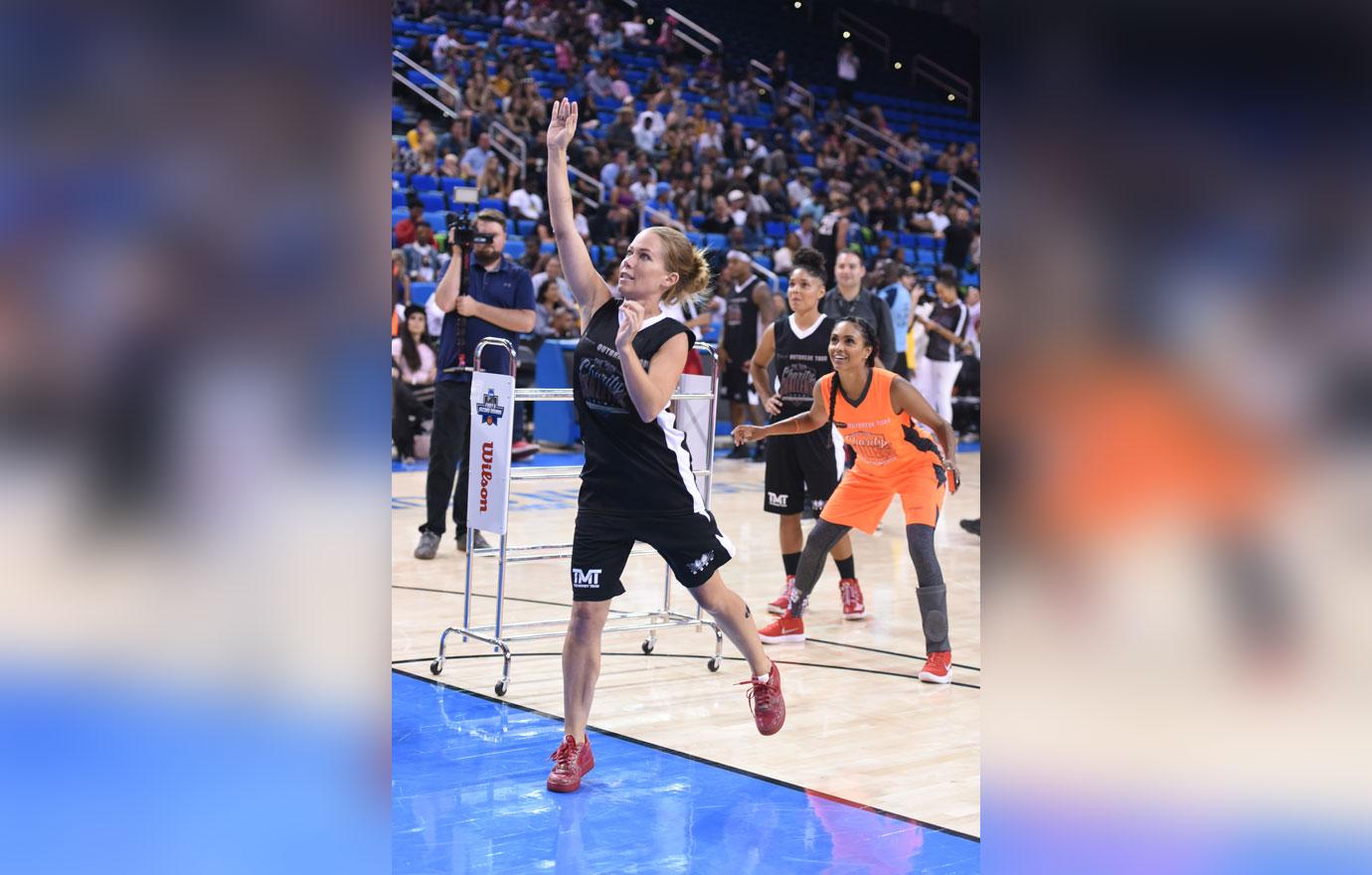 Check out this jump shot! Hank was apparently not the only athlete in the household.
Article continues below advertisement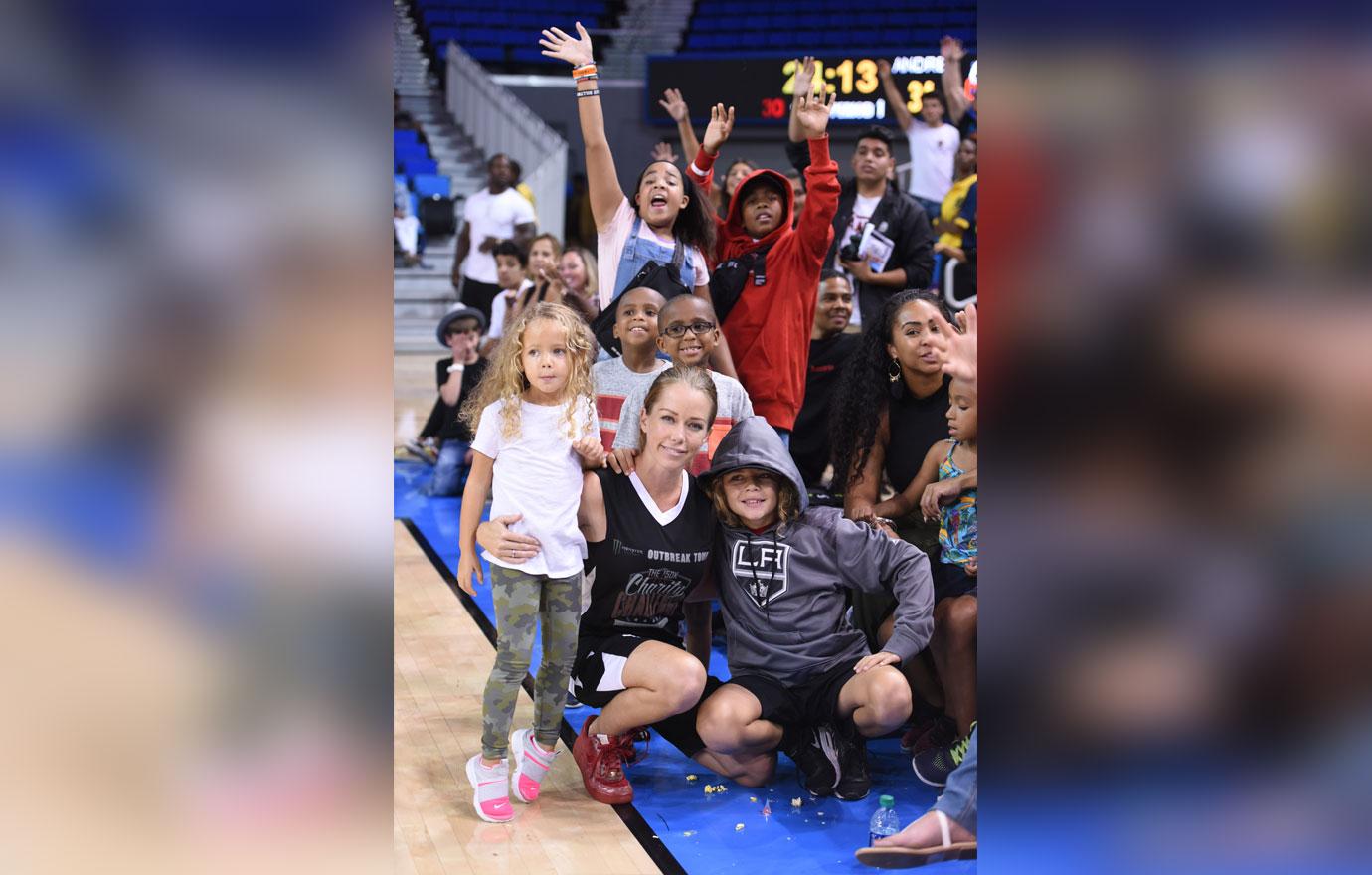 The Girls Next Door star also flashed the widest smile as she kneeled down to pose for the cameras with her two children.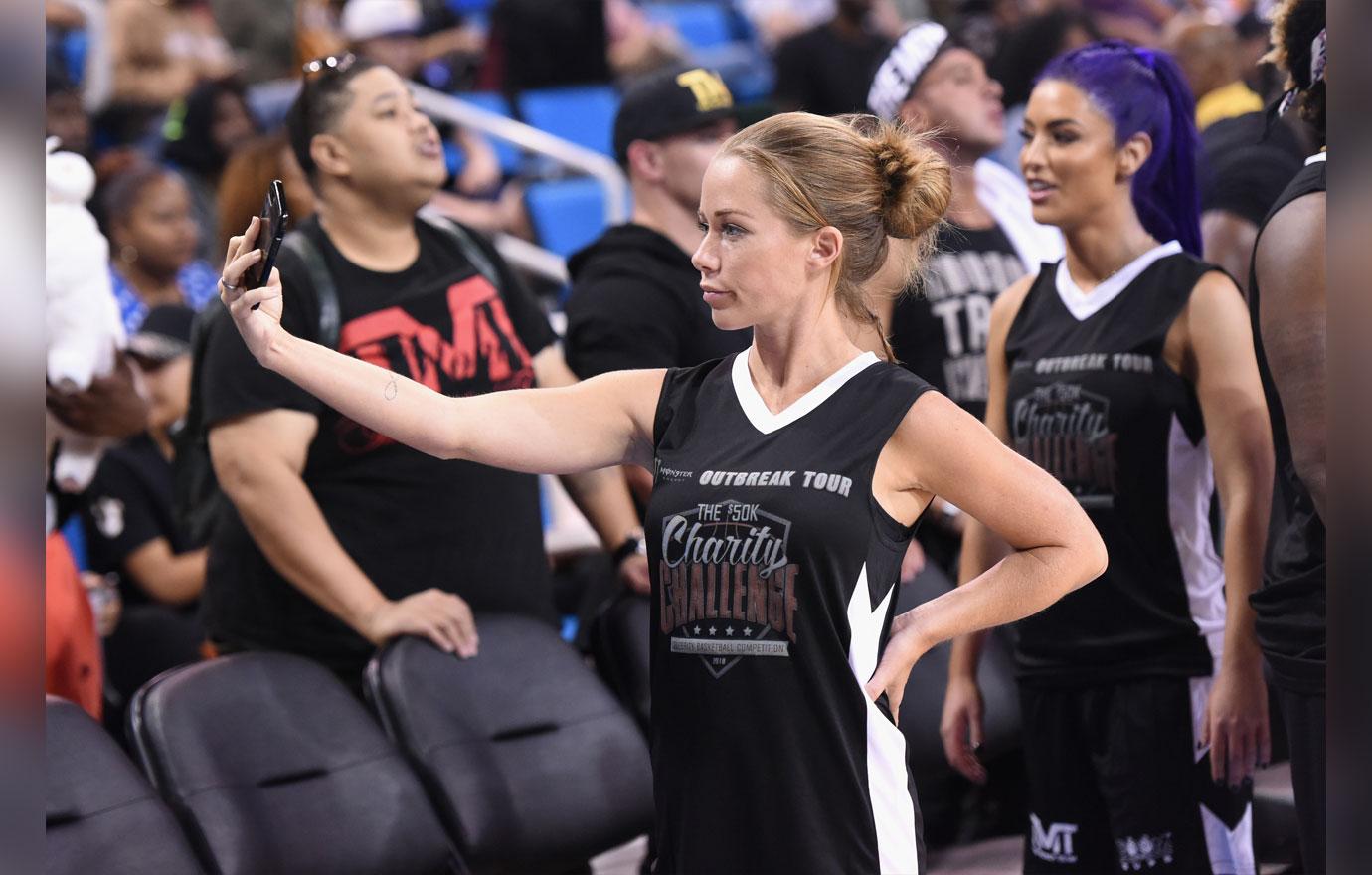 She was playing so well that she stopped to take a selfie, because everyone knows that if you don't, it never happened.
Article continues below advertisement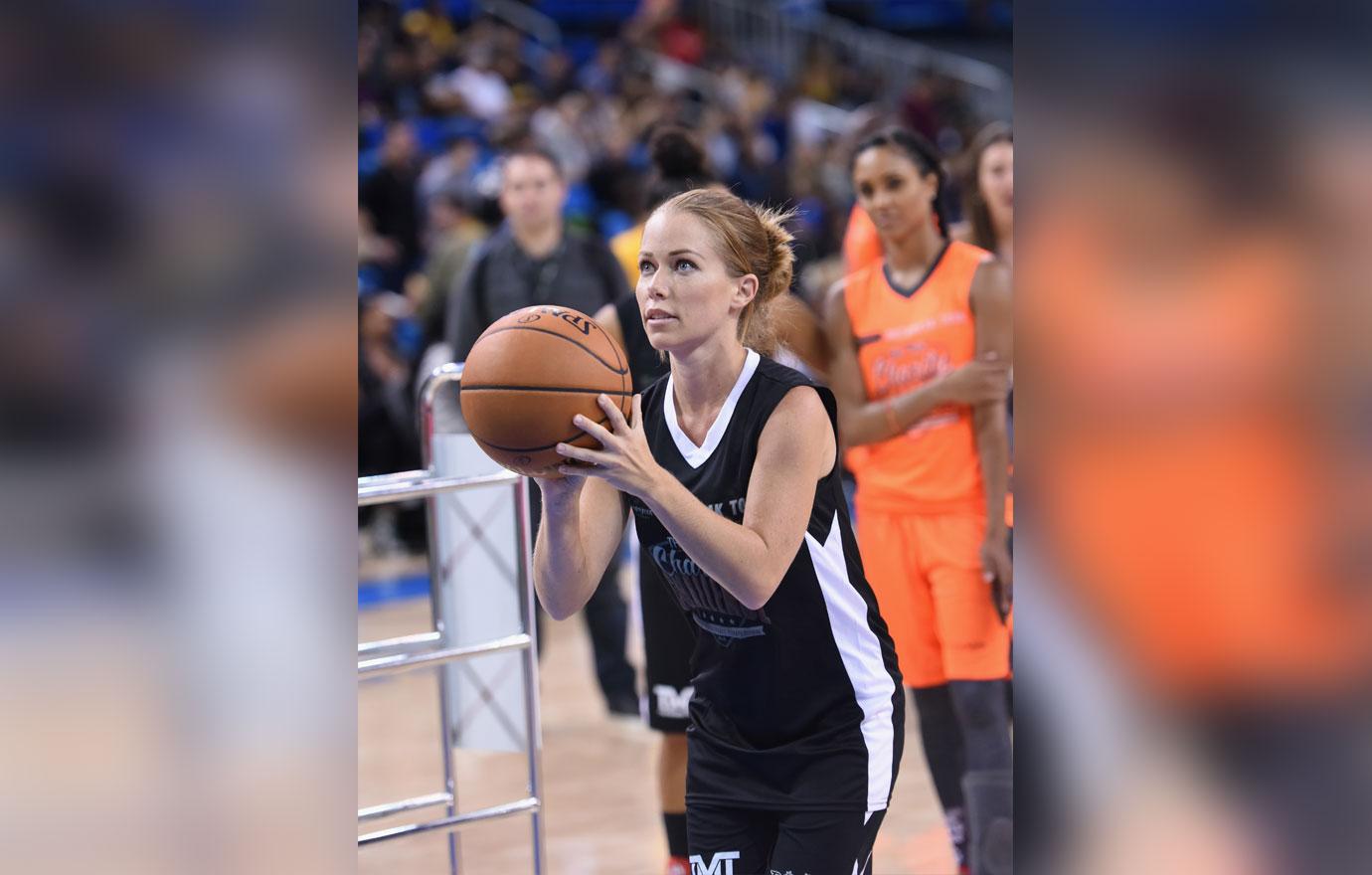 Talk about getting into the game! The 33-year-old looked super focused as she geared up for another shot.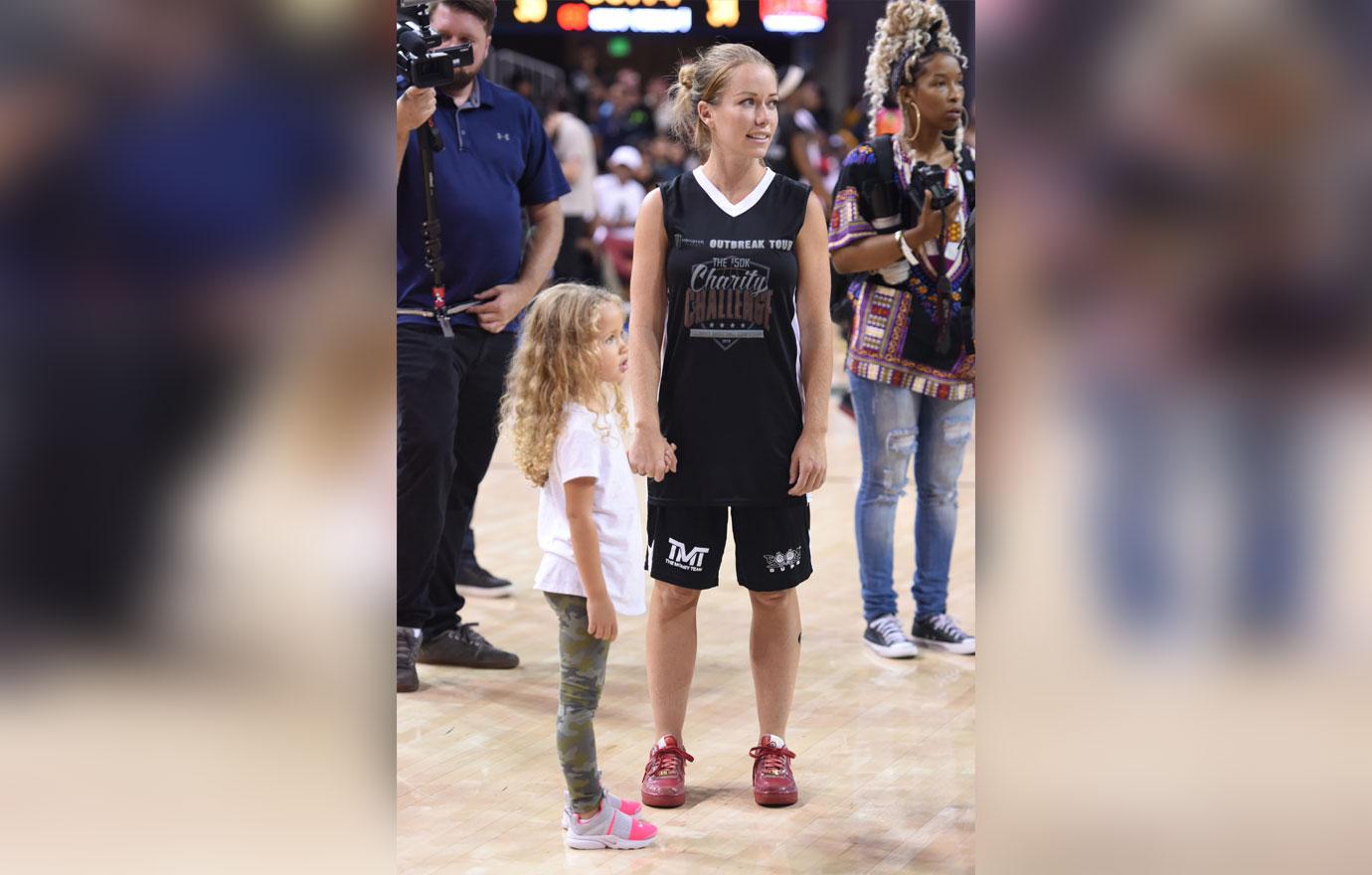 What do you think about Kendra's post-heartbreak basketball game? Sound off in the comments section!