PHOTOS
Kevin Hart And Leslie Jones Go Western — See Their Hilarious Cowboy Photos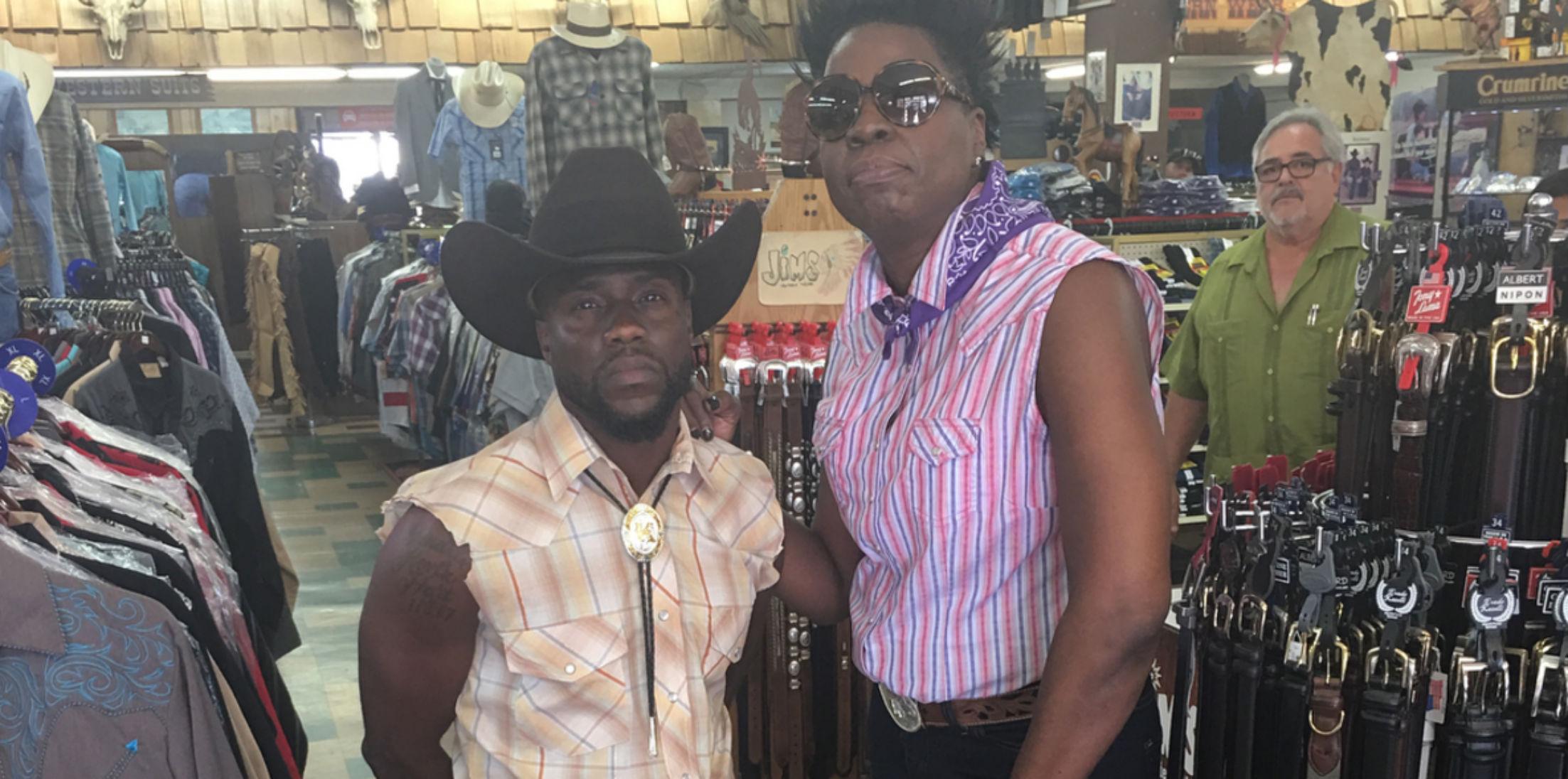 Perhaps the comedic duo is preparing for a TV segment, movie, or upcoming commercial — whatever it is, we can't wait to see it! Leslie Jones took to Instagram to share her day of shenanigans with fellow comedian, Kevin Hart. She snapped some photos of the two trying on cowboy clothes and fans demanded the pair work together in a future film project. In 2015, the two worked together during a Saturday Night Live sketch where Kevin's character finds out he has a son (Jay Pharoah) when he runs into a woman he had a one-night stand with, played by Leslie.
Article continues below advertisement
Leslie, with a huge grin on her face posed with Kevin, who did a quick "hand on the phone" pose. She captioned the picture "Yo this is about to be hilarious!!!"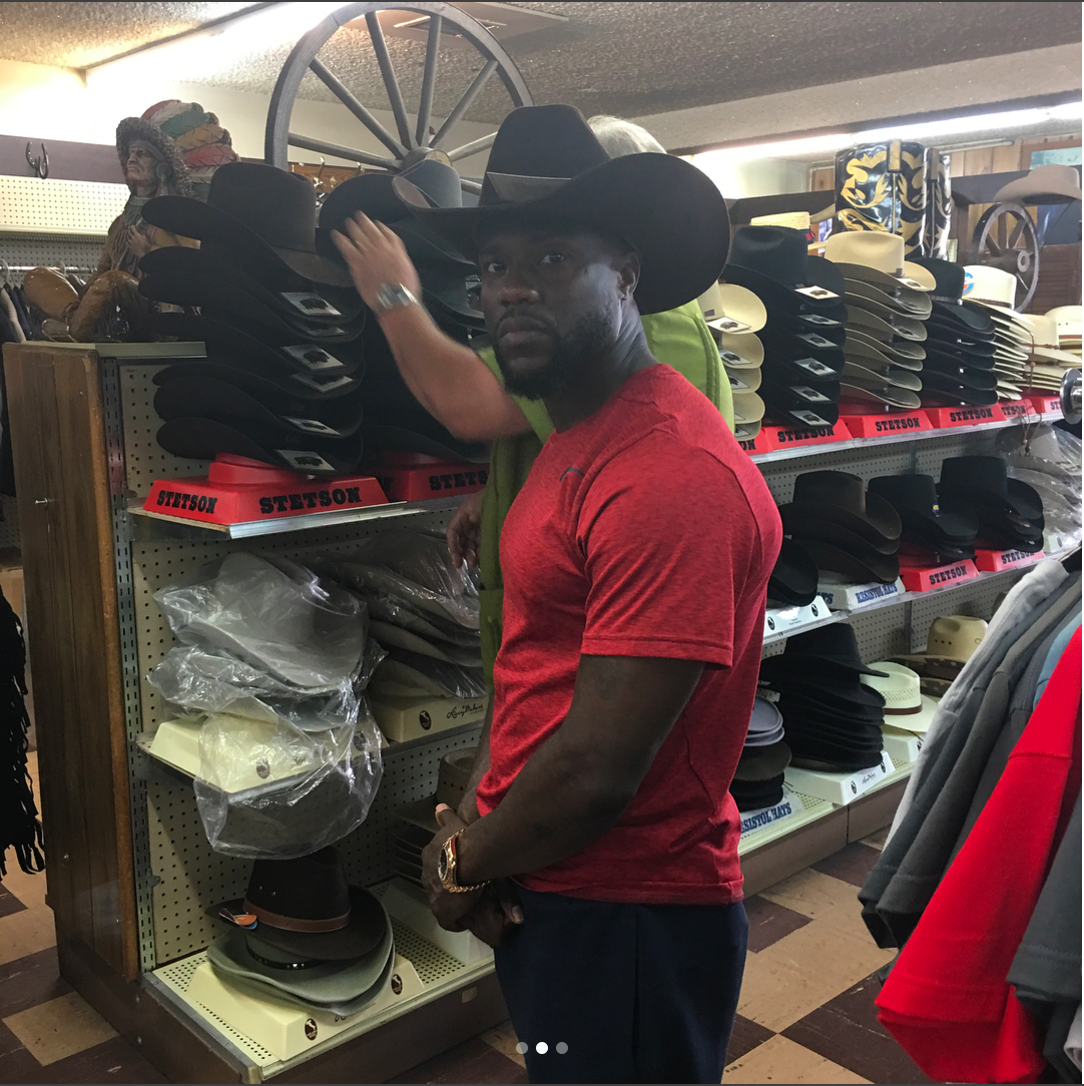 Kevin stood "tall" and mighty in a red T-shirt and black cowboy hat.
Article continues below advertisement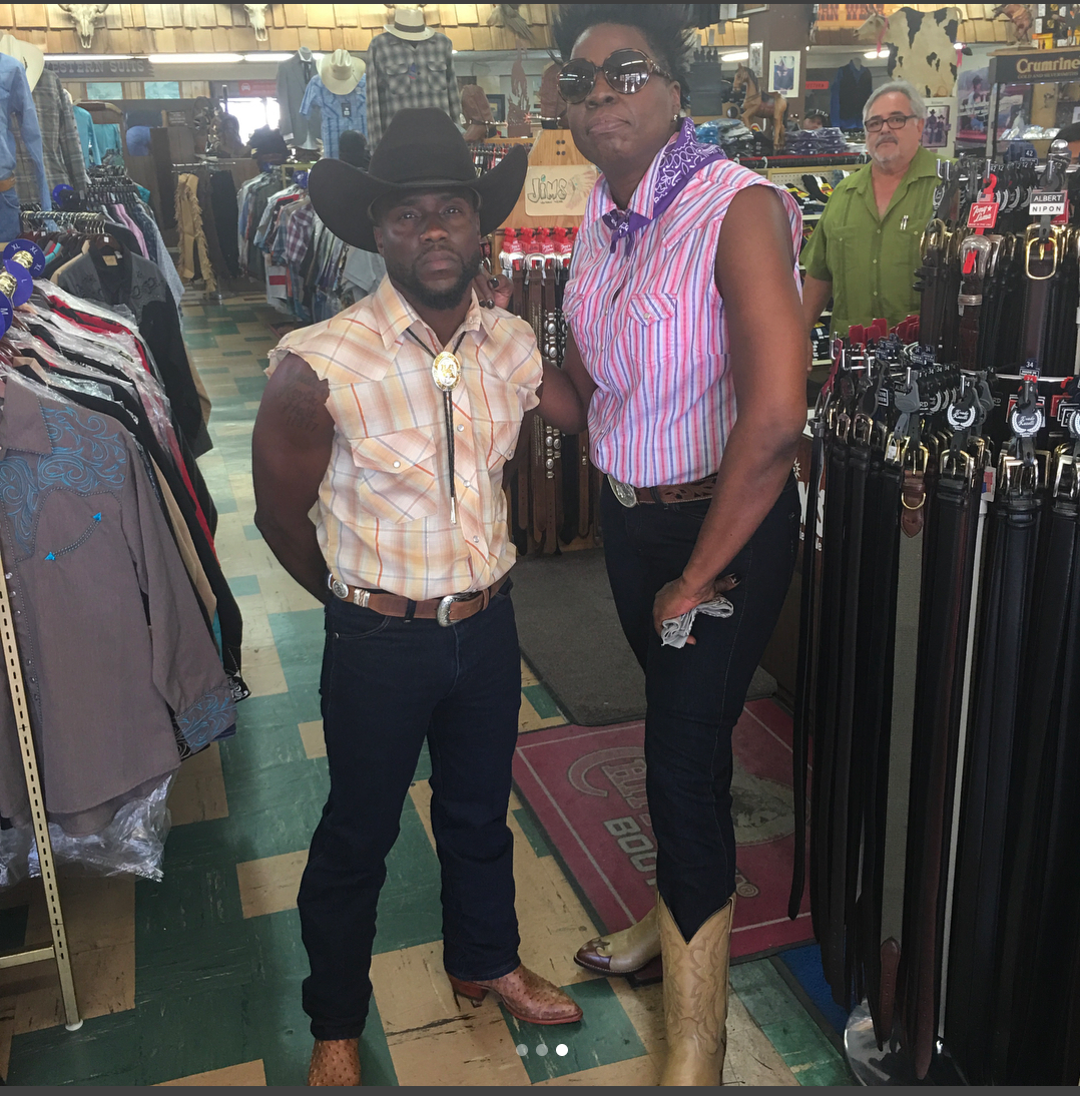 In the best picture yet, Kevin and Leslie are seen decked out in full-on cowboy gear. Kevin appears to be rocking a shirt that has the sleeves ripped off — we're not surprised! Leslie opted for hues of purple and pink and cowboy boots.
"Yo this is about to be funny as fu**," Leslie stated in her Instagram post.
Article continues below advertisement
It looks like Leslie is on set. We can only hope that the two comedians spill the tea on their upcoming project.
What did you think about Kevin and Leslie's outfits? Share your thoughts in the comments section.