PHOTOS
Kevin Hart BEGS Wife Eniko To Stay With Him After Cheating Scandal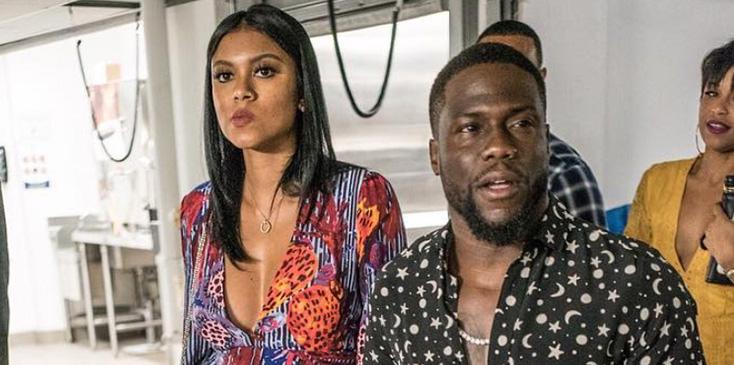 Not long after Kevin Hart admitted to cheating on his pregnant wife Eniko Parrish, he's now desperately trying to save their marriage, according to Life & Style. The couple was spotted out at lunch in L.A. and things looked tense according to sources.
Article continues below advertisement
"He was on his phone the entire time and she was just eating," an onlooker told the magazine of Hart and Eniko. "They weren't affectionate at all. I never saw them even touch."
Kevin, 38, is desperately trying to keep his family together after someone tried to extort him for $15 million over a video allegedly showing him cheating on Eniko, 33, with 26-year-old actress and recording artist Montia Sabbag. "I did not know he was married," she told Daily Mail TV. "I found out after we already had been together. So I did not know at first."
Article continues below advertisement
That forced Hart to publicly apologize, saying he made a "bad error in judgement." Now, he's going so far as to offer to tear up their prenup in order to keep Eniko around. Hart's worth about $320 million, according to L&S.
"Neither wants a divorce," the source said, "but Eniko's not going to let Kevin make a fool of her. He's got a lot to lose, so he's going to do whatever it takes to save his marriage." He's suggested they make new couple friends, so he isn't "going to a strip club or nightclub" with his boys, the insider revealed.
Article continues below advertisement
He's also offered to come home every five days while he's busy working and he "wants to rent a house on location so Eniko and the baby can be with him at all times." According to L&S's sources, Eniko turned down his offer of a second honeymoon and just asked that he "be very involved with the baby."
The couple celebrated their one-year anniversary in August, right after news of Hart's affair broke. "Kevin wants his marriage to Eniko to last forever," the insider said, "but it's all in her hands right now."
What do you think about Kevin cheating on Eniko? Sound off in the comments!