PHOTOS
Khloe Kardashian Disables Instagram Comments Amid Relentless Pressure To Dump Tristan Thompson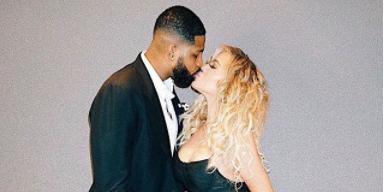 Keep it cute but keep it on mute! Khloe Kardashian has had enough of the peanut gallery's comments about her relationship. The Keeping Up With The Kardashians star made it clear that she does not want fans' opinions and/or suggestions about what she should do with her boyfriend and baby daddy, Tristan Thompson, following his now-infamous cheating scandal, by disabling her Instagram comment section.
Article continues below advertisement
Khloe meticulously disabled the comment section of her Instagram by only blocking fans' comments on photos mentioning or showing Tristan from early January on.
While the exact date of when she did the comments purge is unknown, it appears to have happened in the last week.
Article continues below advertisement
Kim Kardashian recently called Tristan's cheating scandal "fu*ked up," while appearing on The Ellen DeGeneres show. She also said, "I think Khloe just wants a clear head and just wants to be alone with her newborn baby girl and figure that out." Adding, "She's still in Ohio, yeah, she's still there, and she wanted to have some alone time with the baby and you know, figure out what her next steps are. I think it must be so hard to have your heart broken and fall in love all in a day or two, all happening at the same time and I think she just needs some space."
Article continues below advertisement
Following Kim's interview, it was revealed that she unfollowed Tristan and Instagram.
What do you think about Khloe disabling her comment section? Sound off in the comments!