PHOTOS
So Sweet! Khloe Kardashian Hugs Her Pregnant Belly In New Video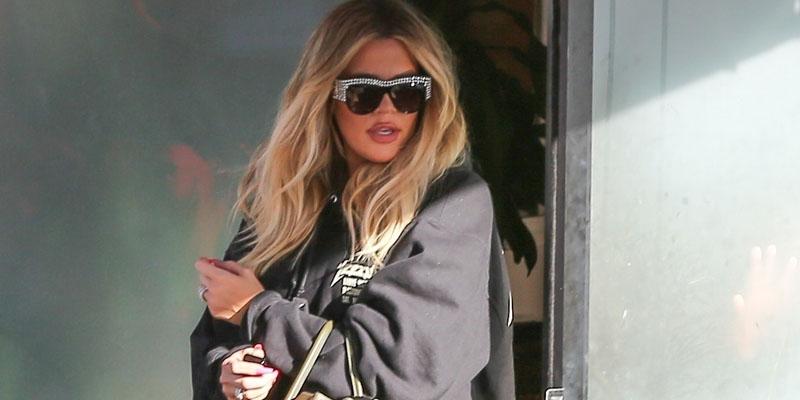 Khloe Kardashian is not taking any chances with revealing her baby bump. Although multiple sources have confirmed she is carrying her first child, the reality star is apparently keen on hiding any evidence of her pregnancy to the best of her ability.
Article continues below advertisement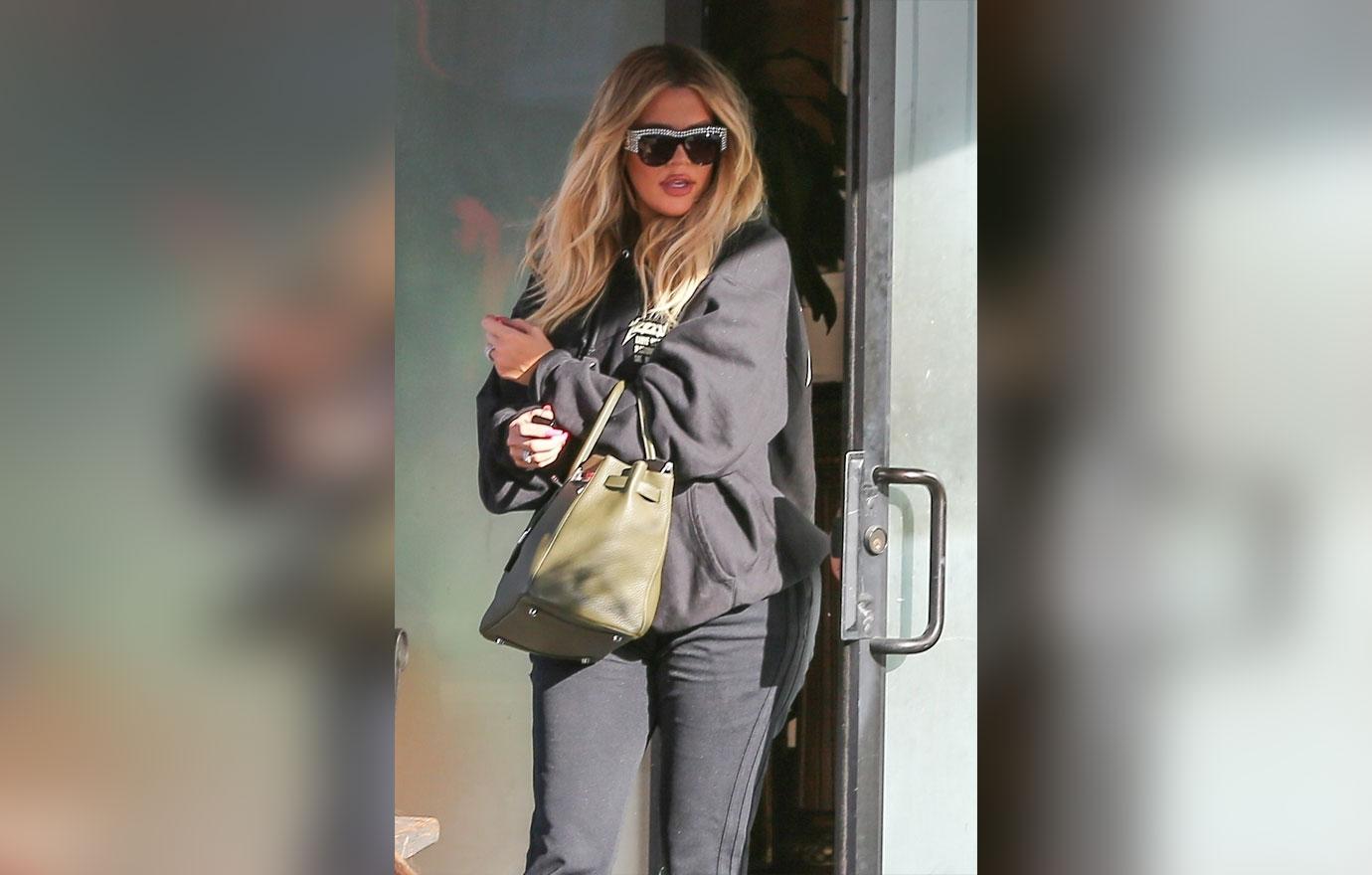 The 33-year-old, who lately has been choosing baggy sweatpants over her typical skintight Good American jeans, was seen leaving a studio in Calabasas after filming for her family's reality show.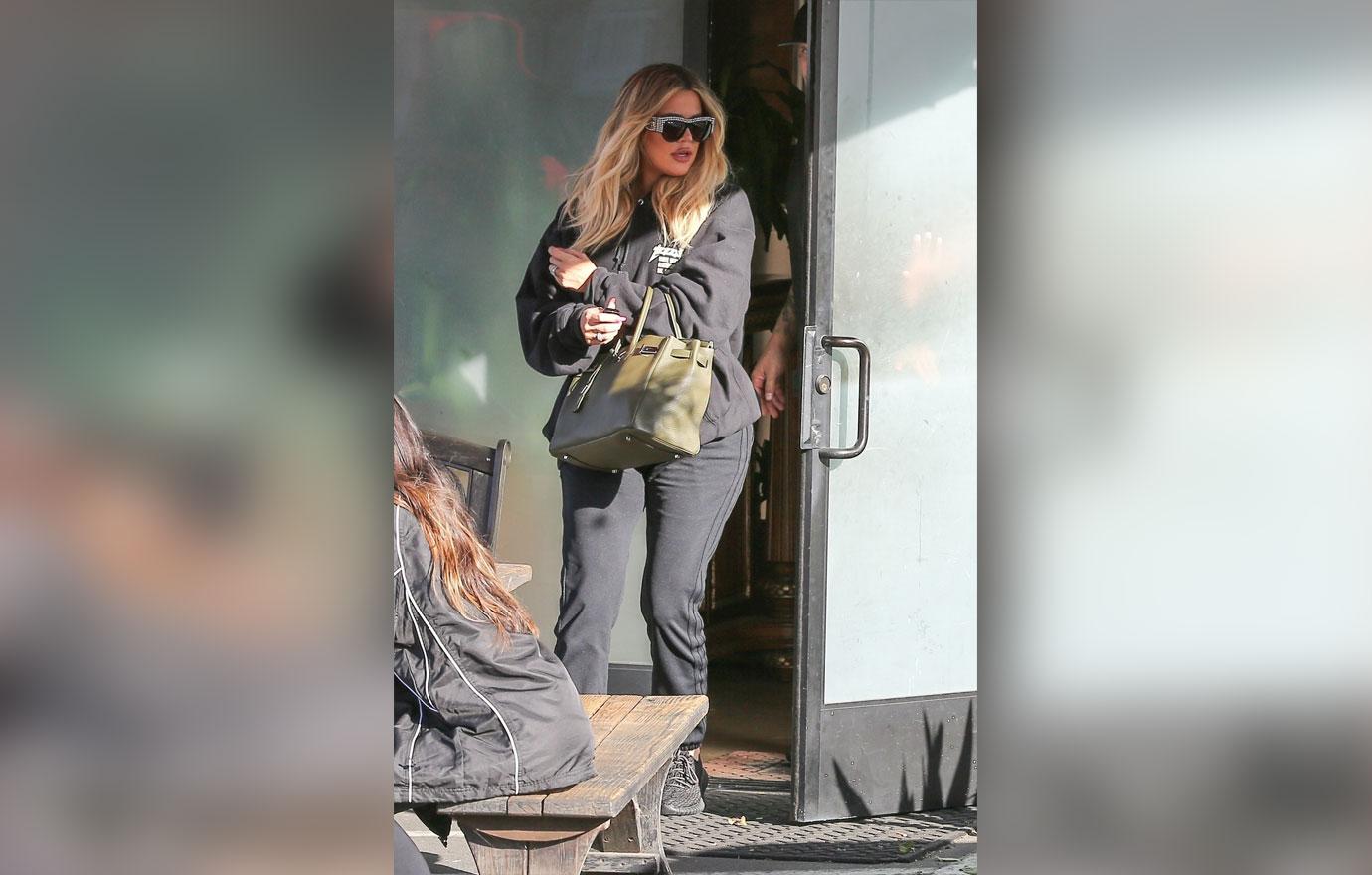 She was wearing sweatpants and a hoodie paired with Yeezy sneakers. And she is loving this green bag! Khloe's been using it a lot lately to help hide her stomach.
Article continues below advertisement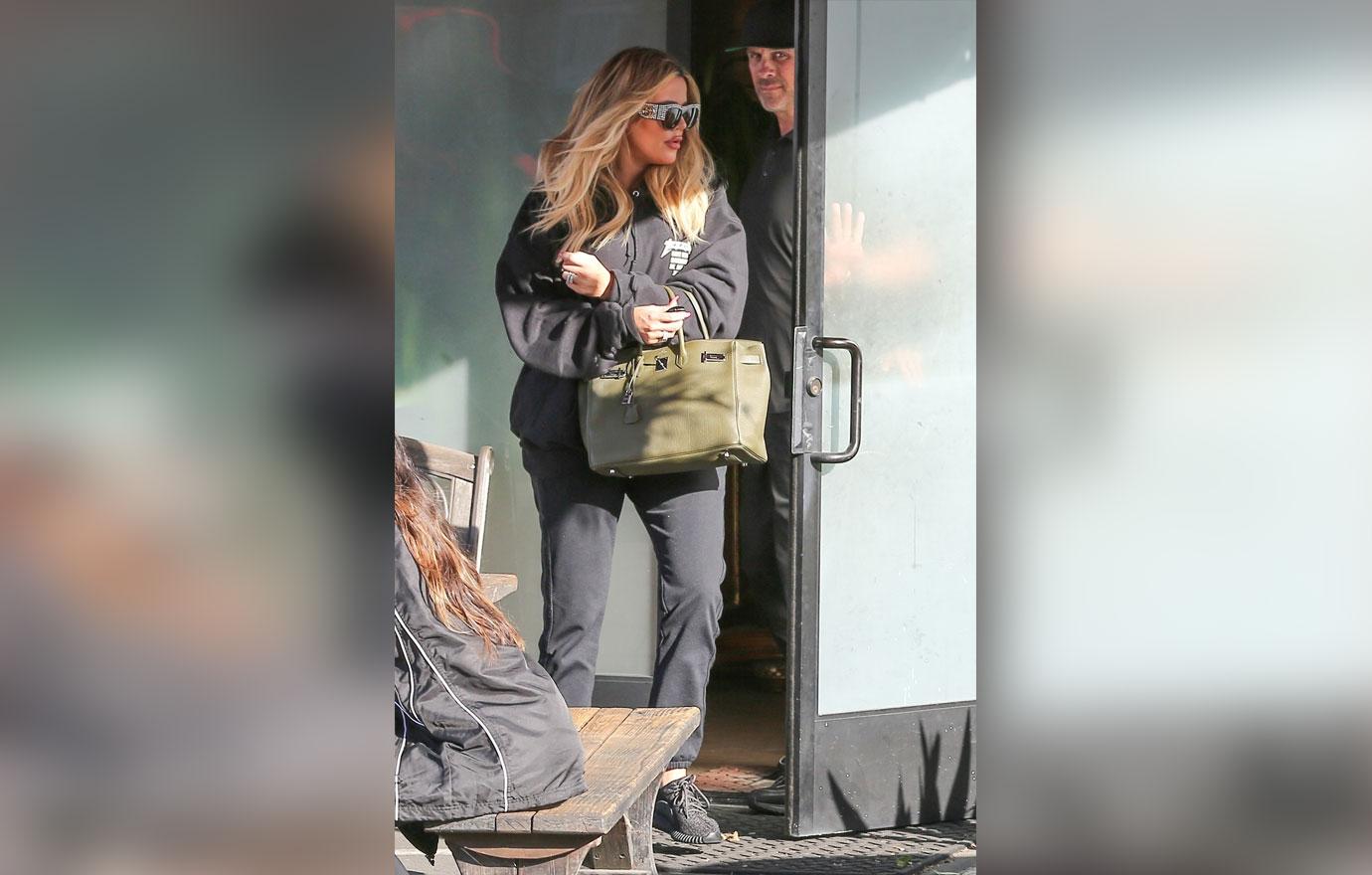 Khloe has yet to speak about her pregnancy, but she and boyfriend Tristan Thompson are expecting a baby boy early next year. It's going to be craziness in the Kardashian world, considering Kim is also having a baby via a surrogate, and Kylie Jenner, who has been laying low the past couple of months, is also having her first child.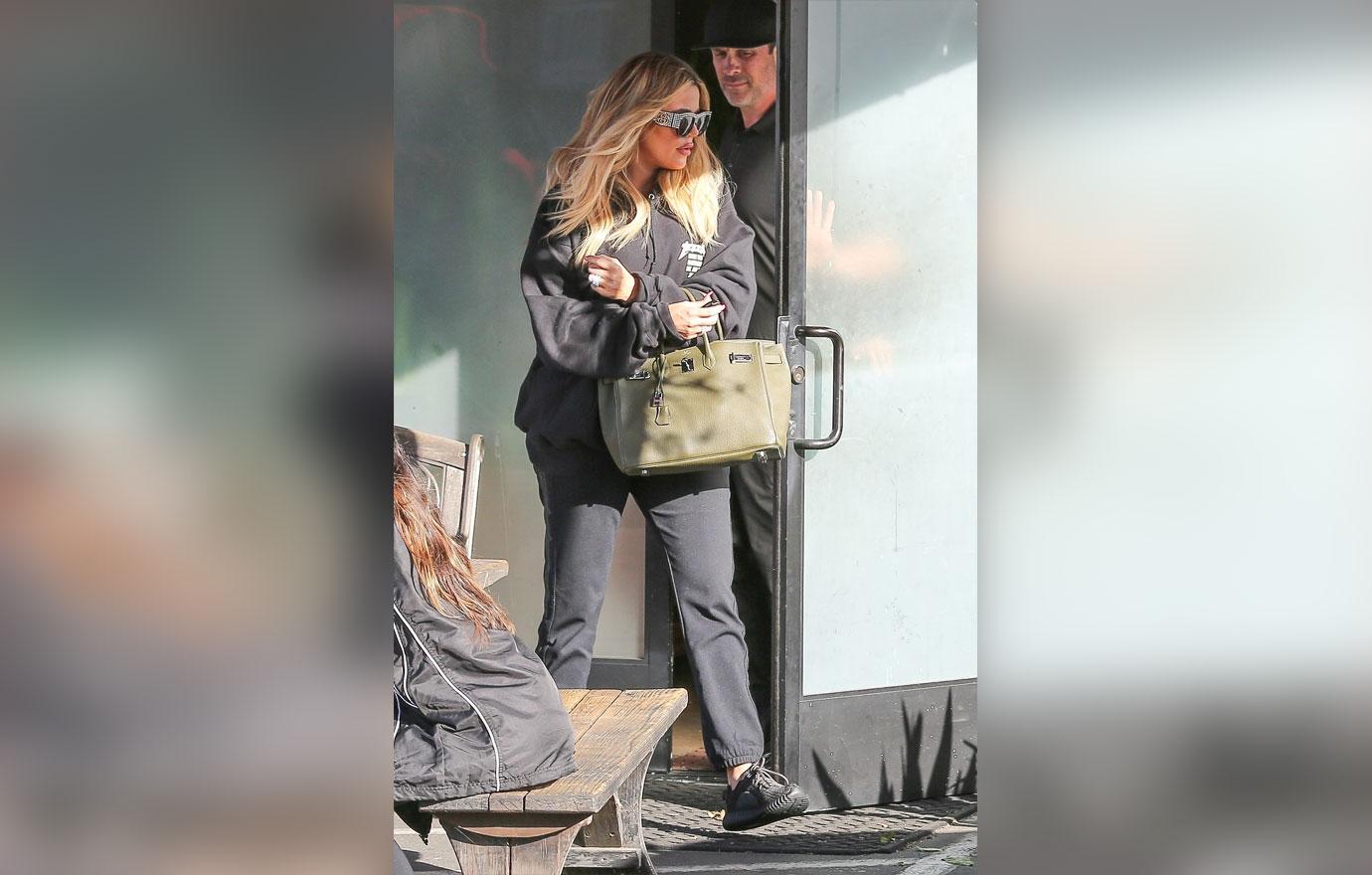 Tristan and Khloe have been dating since September 2016, and they are very excited about welcoming their child. "This is something Khloe has wanted for years and years and yet it's more than that: She didn't want it unless she was in the right relationship for it," an insider told People.
Article continues below advertisement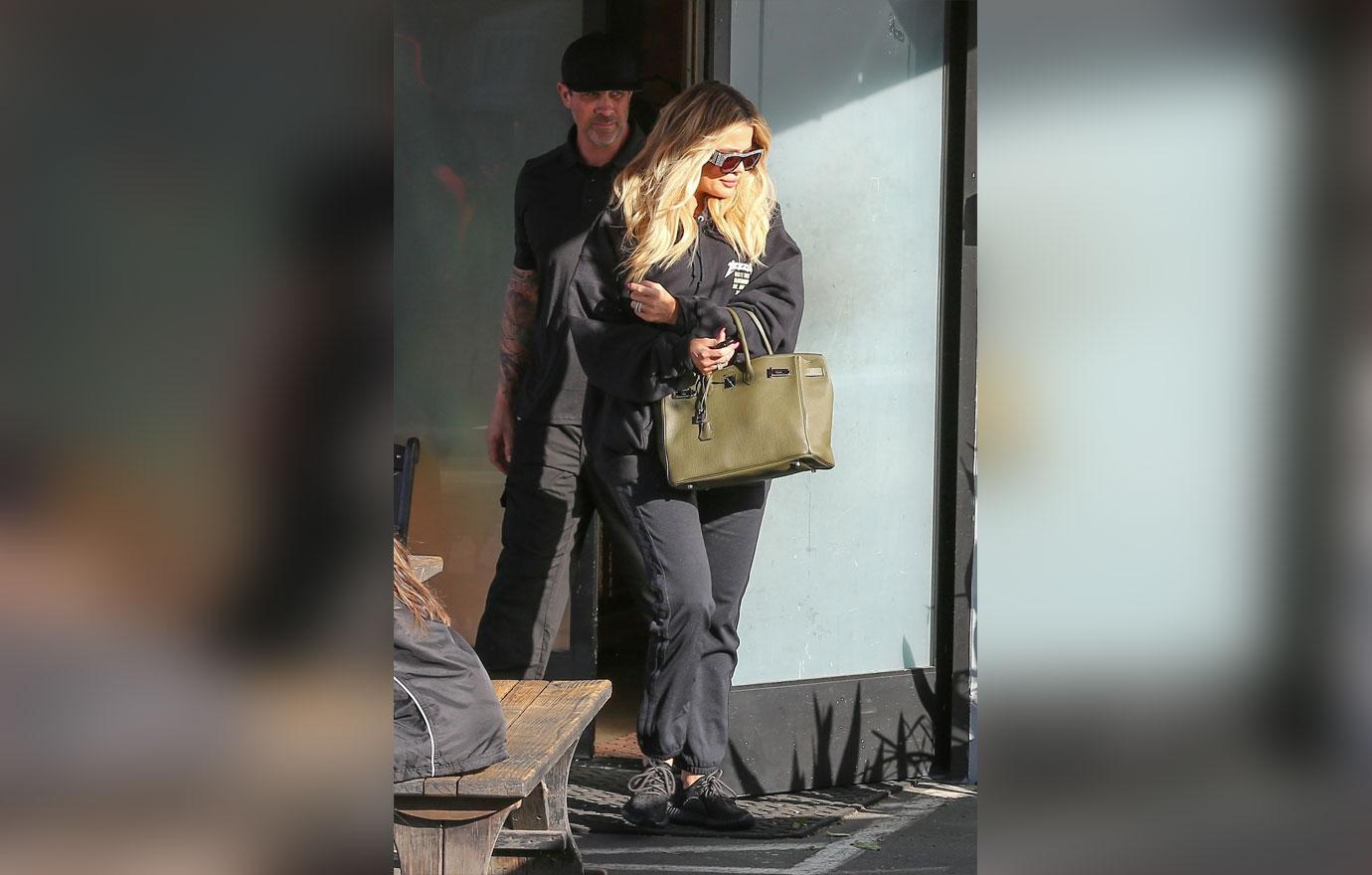 "She never let it happen with Lamar, intentionally, and she never considered it with James or French or anyone else she has seen."
Meanwhile, on Snapchat, Khloe rocked a sports bra while doing a video with older sister Kourtney, and while she made sure to keep her arms crossed over her stomach, we swear we still see a glimpse of a bump!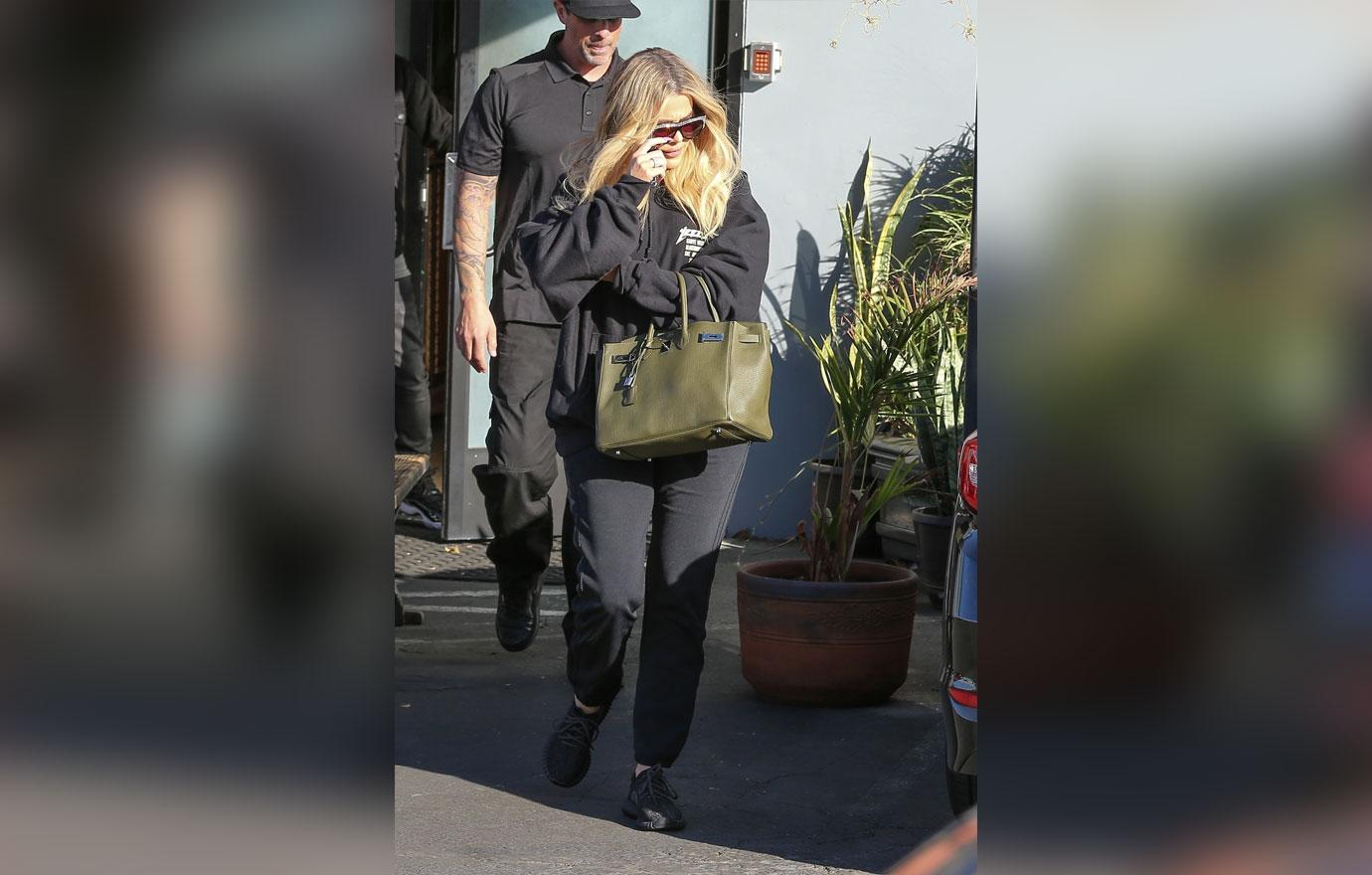 What are your thoughts on her constantly hiding her bump? Let us know in the comments section.