PHOTOS
Khloe Kardashian Hides Baby Bump With A Huge Sweatshirt Despite Soaring LA Temperatures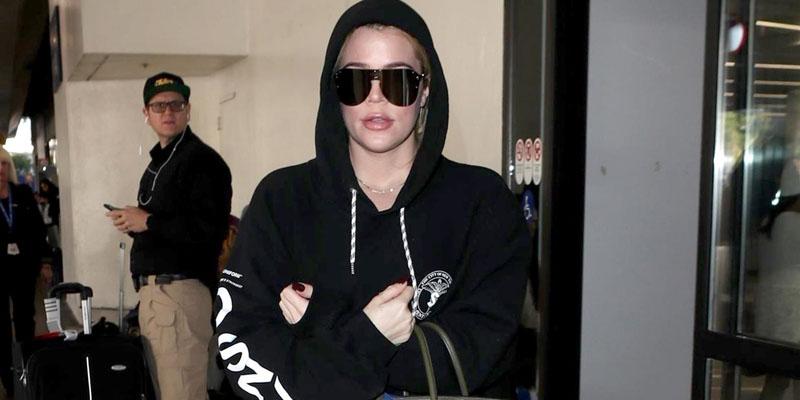 Khloe Kardashian apparently isn't concerned that it's over 70 degrees in Los Angeles! The reality star bundled up to the max while at LAX, ensuring that no one would get a glimpse of her baby bump. Khloe is expecting her first child with boyfriend Tristan Thompson, according to multiple reports. But evidently, she is not ready to let the world get a confirmation just yet.
Article continues below advertisement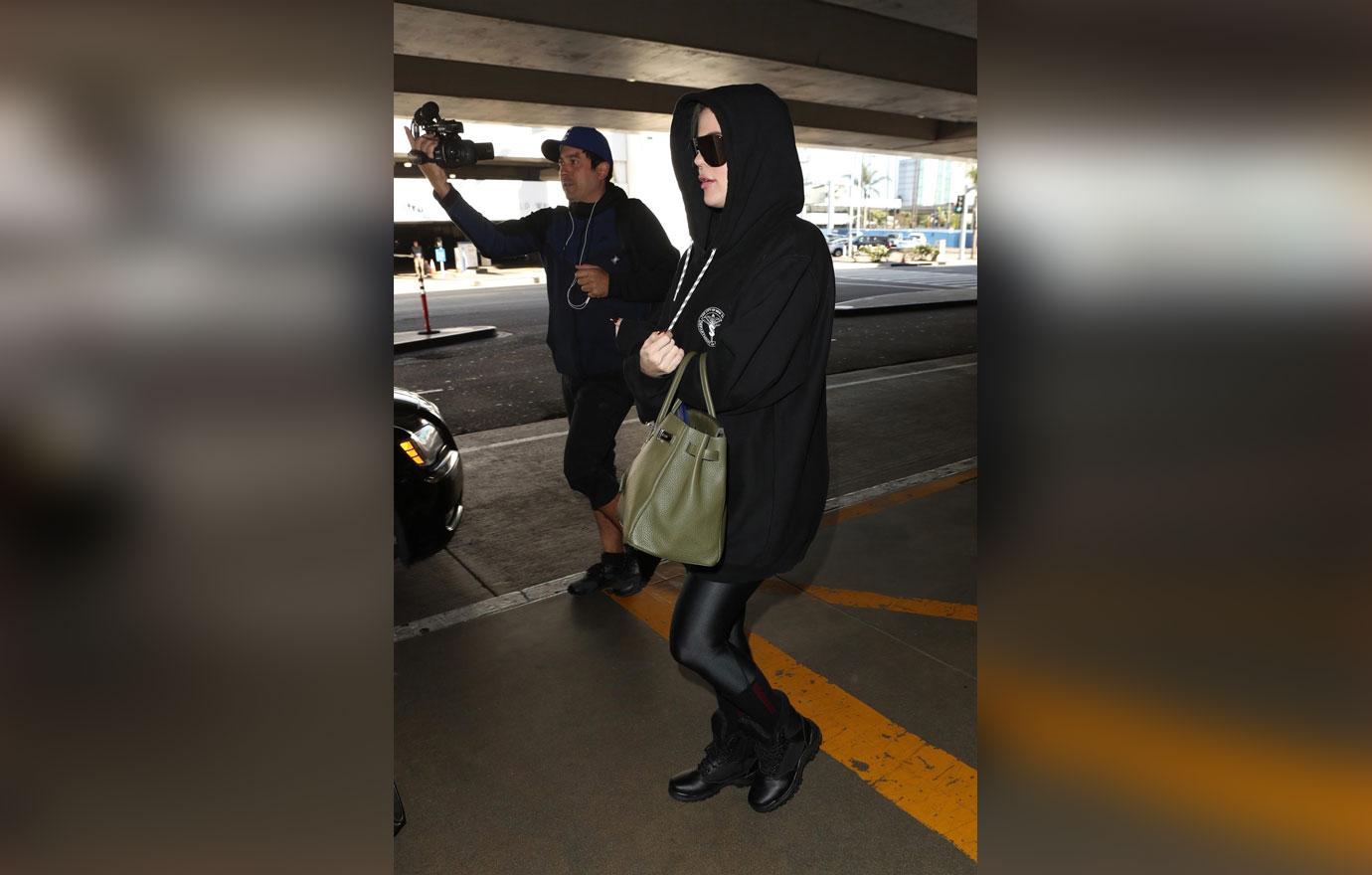 Khloe looked like she was ready to go to a ski resort, covered head-to-toe in all black. She paired an oversized hoodie with spandex leggings and boots. And just in case that wasn't enough, she covered her stomach with a large Birkin bag.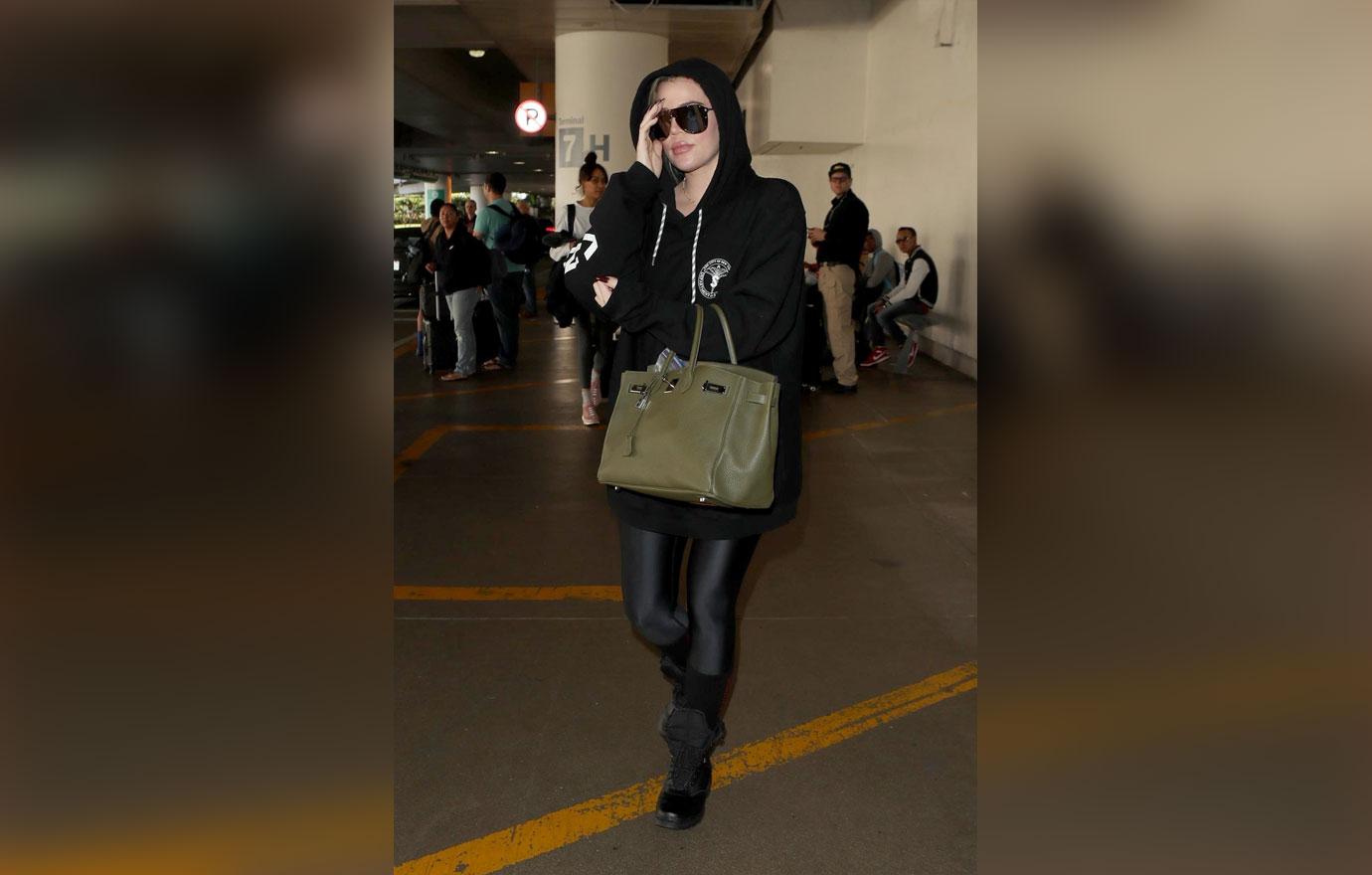 While she has kept quiet about the pregnancy, she hasn't stayed quiet about her love of Cleveland, which is where Tristan resides as he plays for the NBA's Cavaliers.
Article continues below advertisement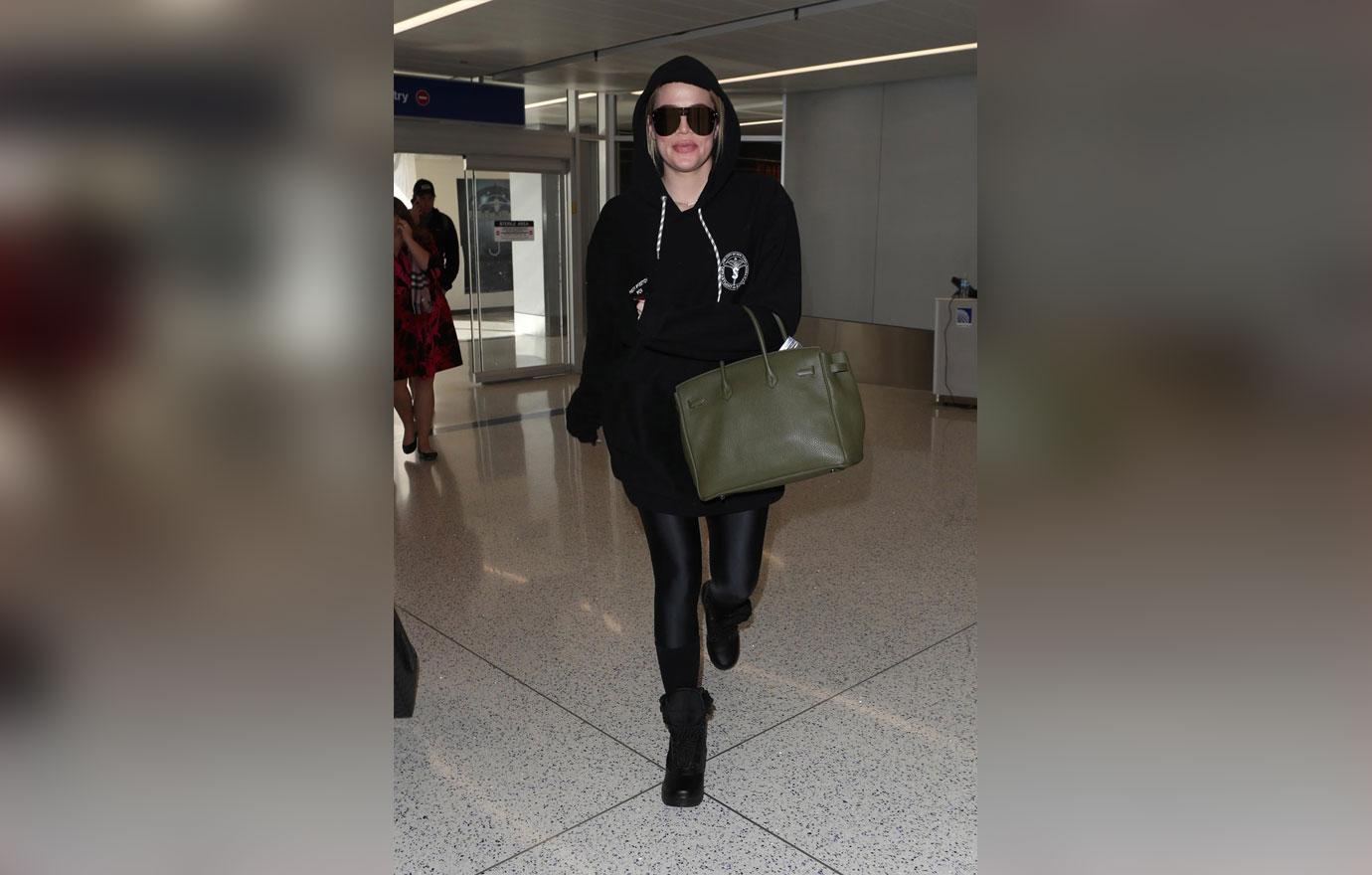 "Everyone is so nice there," she said while on The Talk. "It's a normal routine life. I love to cook, so I get to cook dinner every day. It's — this home, family thing that I've been craving that I get to have in Cleveland."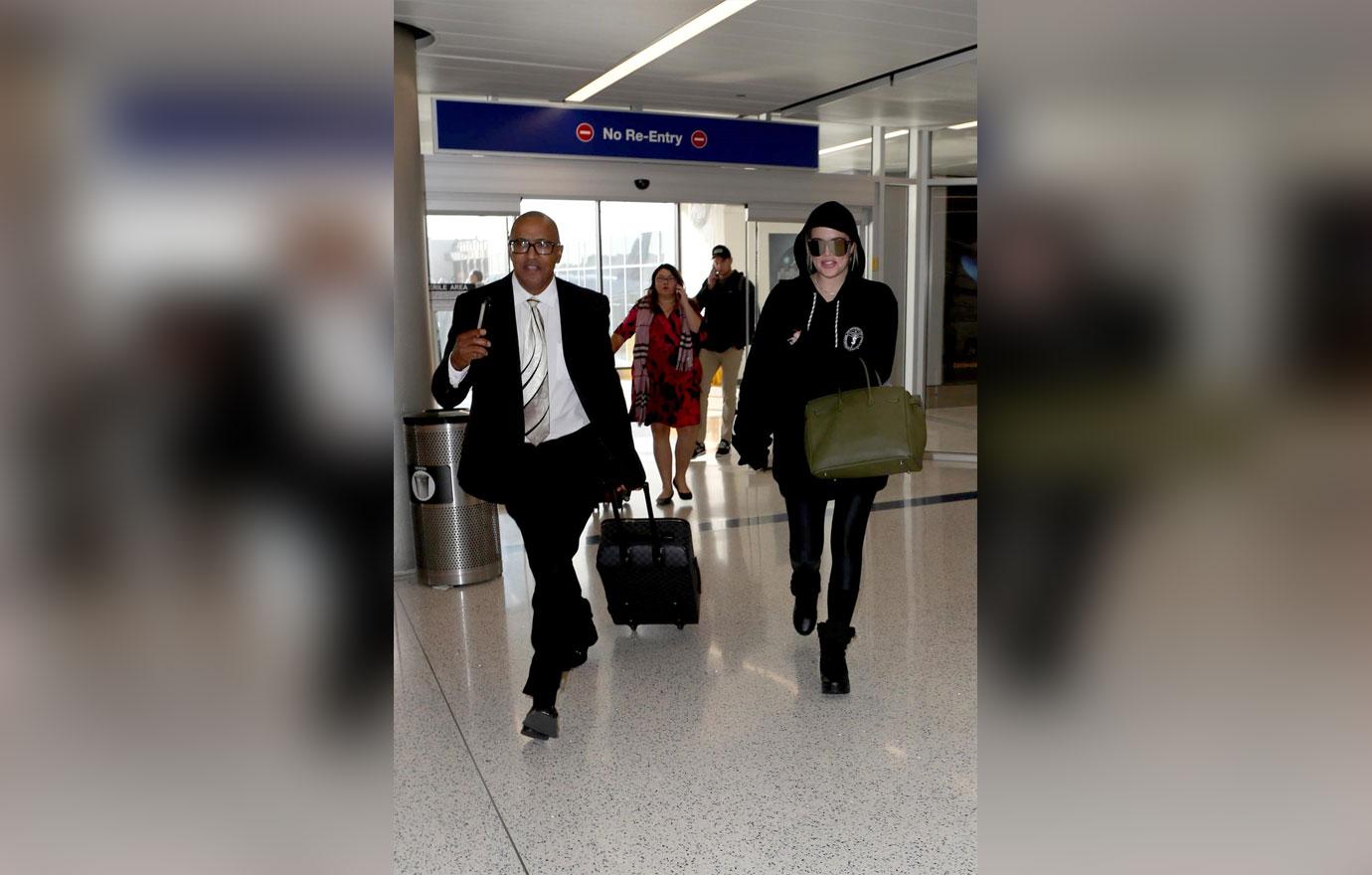 And she may be in Cleveland longer than Kris Jenner may like. According to Life & Style, she wants to take an extended maternity leave from Keeping Up With the Kardashians, which Kris is none too pleased about. "Khloe is prepared to stay away for good if necessary," said a source. "No matter what, she's going to hunker down and nest with the baby."
Article continues below advertisement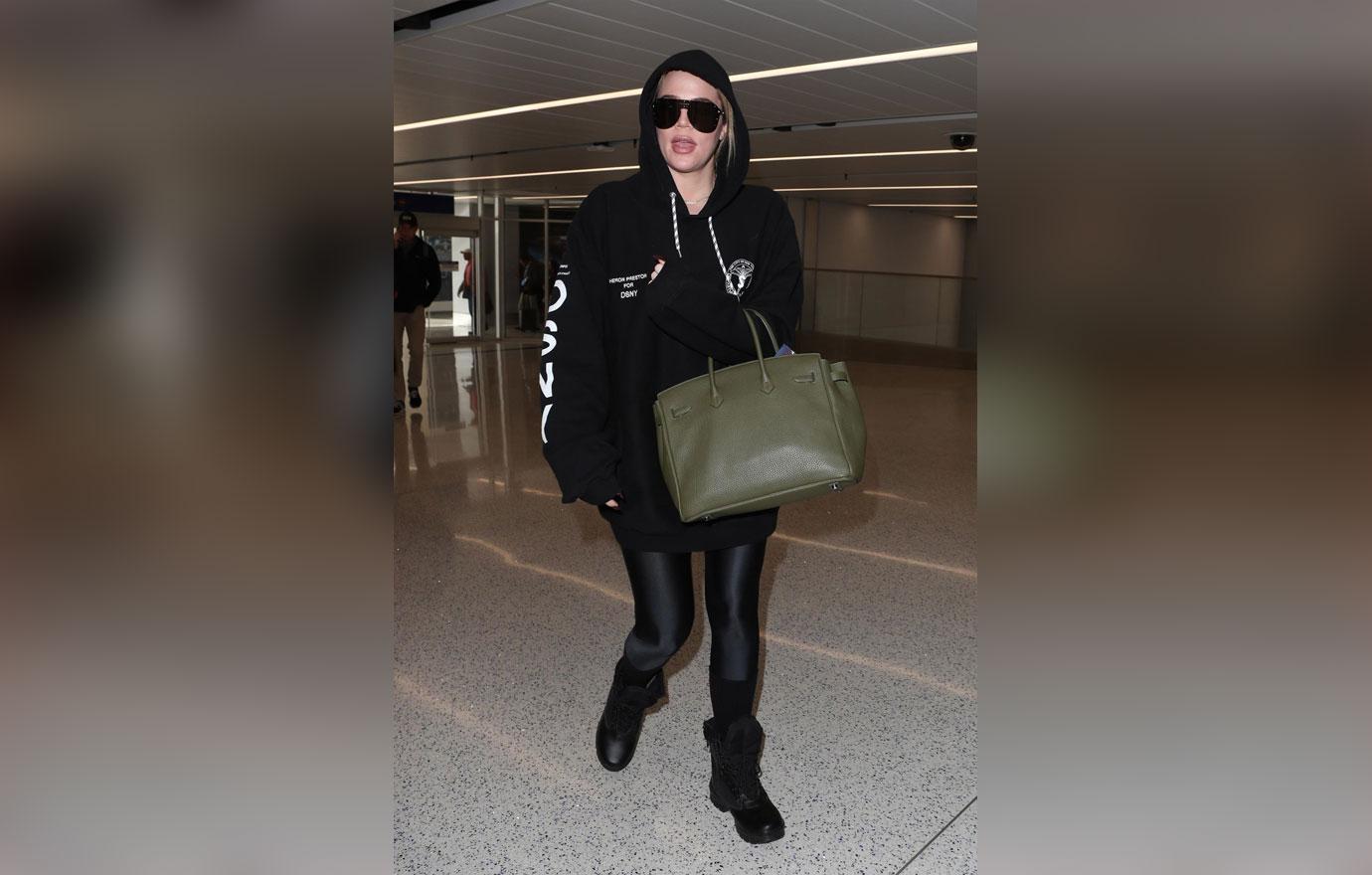 Hopefully though, she stays on the show, especially since fans are so used to seeing the Kardashian babies growing up right in front of their eyes!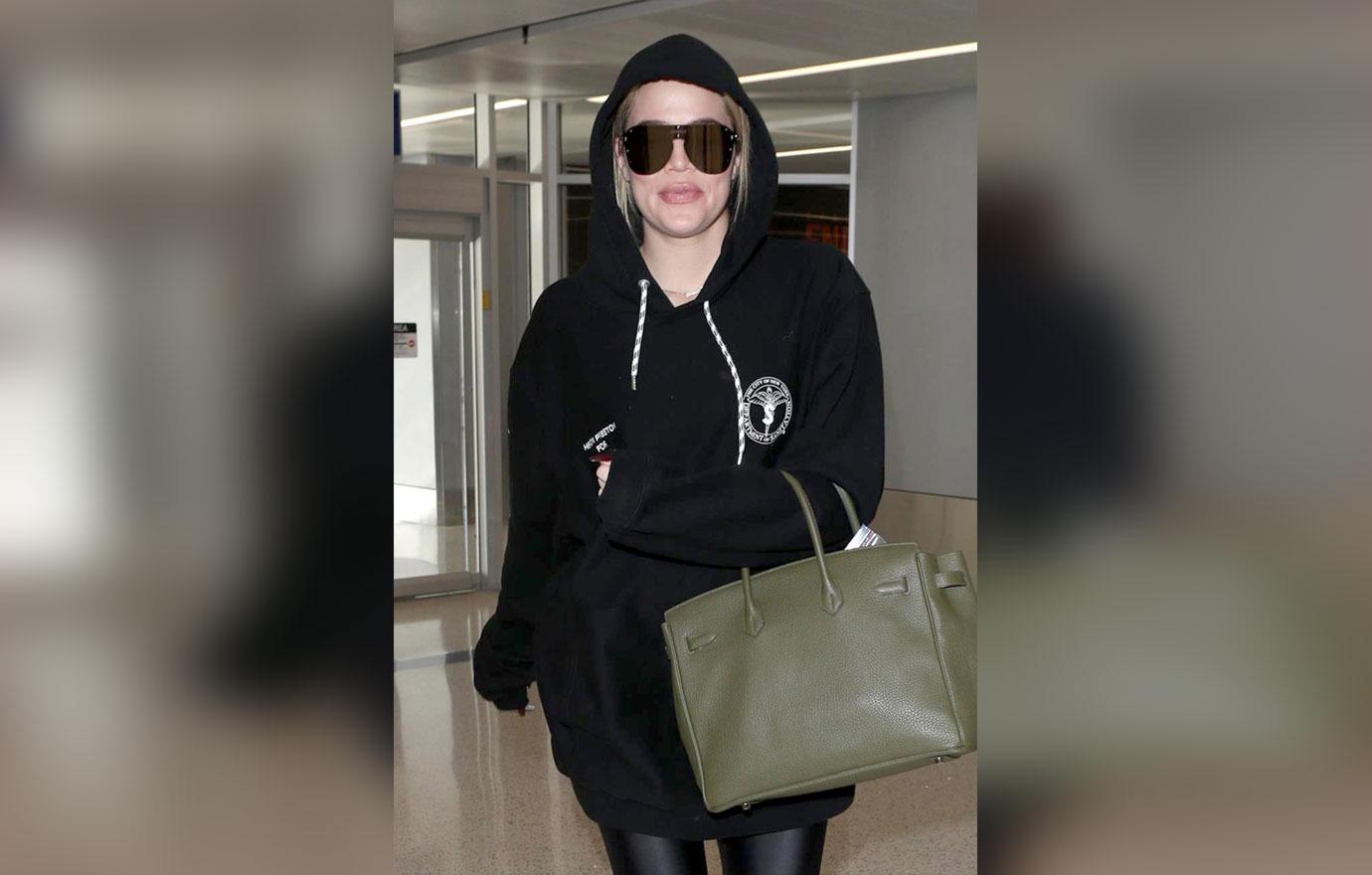 What are your thoughts on Khloe covering her bump? Let us know in the comments section.