PHOTOS
Kim Kardashian Gives Fans A Tour Of Her & Kanye West's Private Boeing 747 — Which Has Its Own Gym!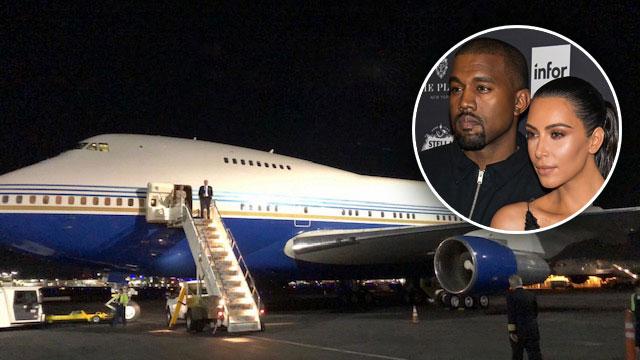 Kim Kardashian is traveling in style! This morning, November 26, the Keeping Up With The Kardashian star enthusiastically showed off a fancy private Boeing 747 jet that she and Kanye West rented for a long flight. While Kim didn't share where they were off to, the flight is apparently so long that the A-listers felt the need to bring their personal trainer on the trip as well. To read all about the power couple's new ride, scroll through!
Article continues below advertisement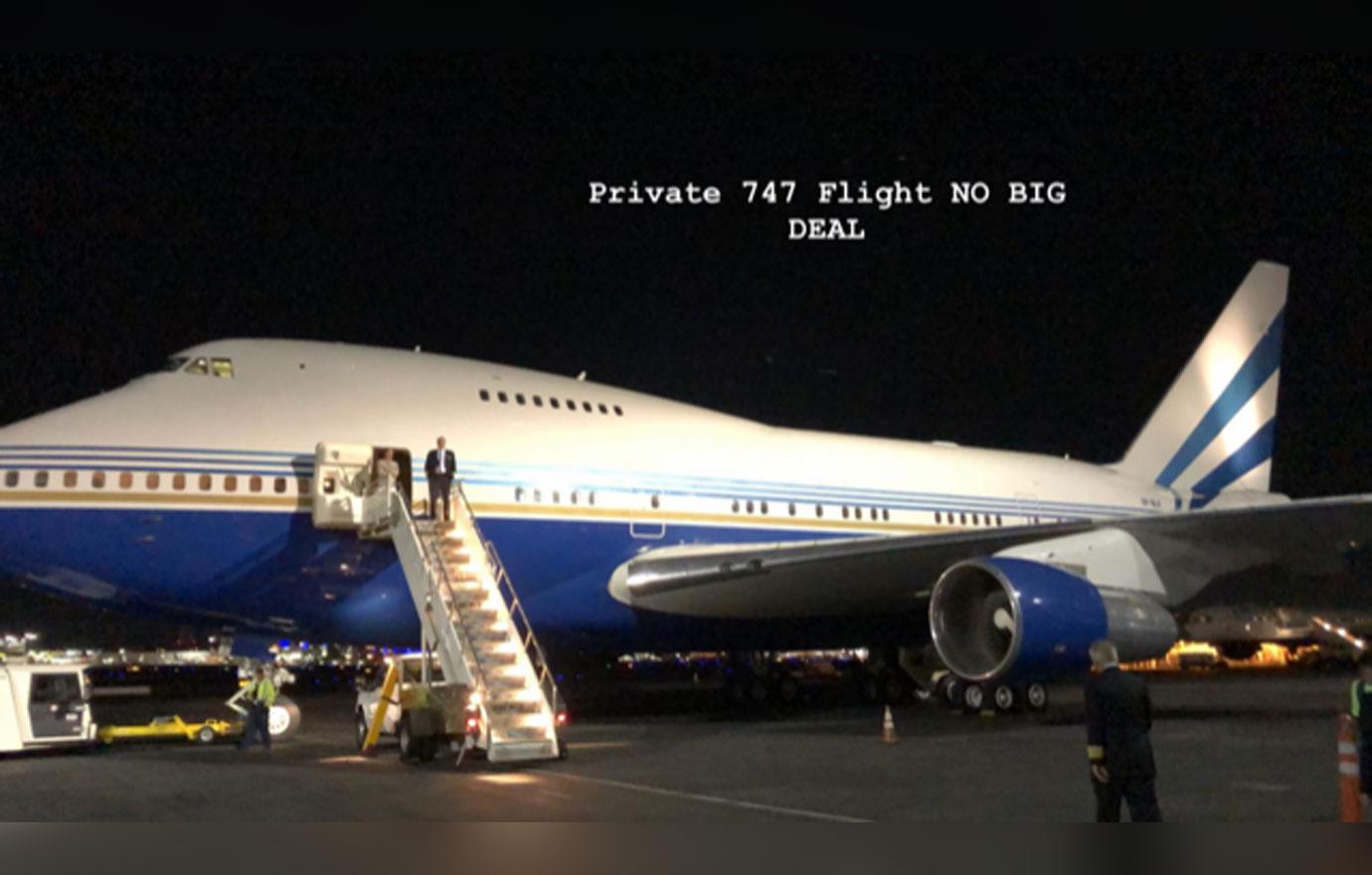 For someone who seems to have anything and everything she could ever want, Kim still seemed like a kid in a candy shop, while excitingly sharing small videos of the private jet.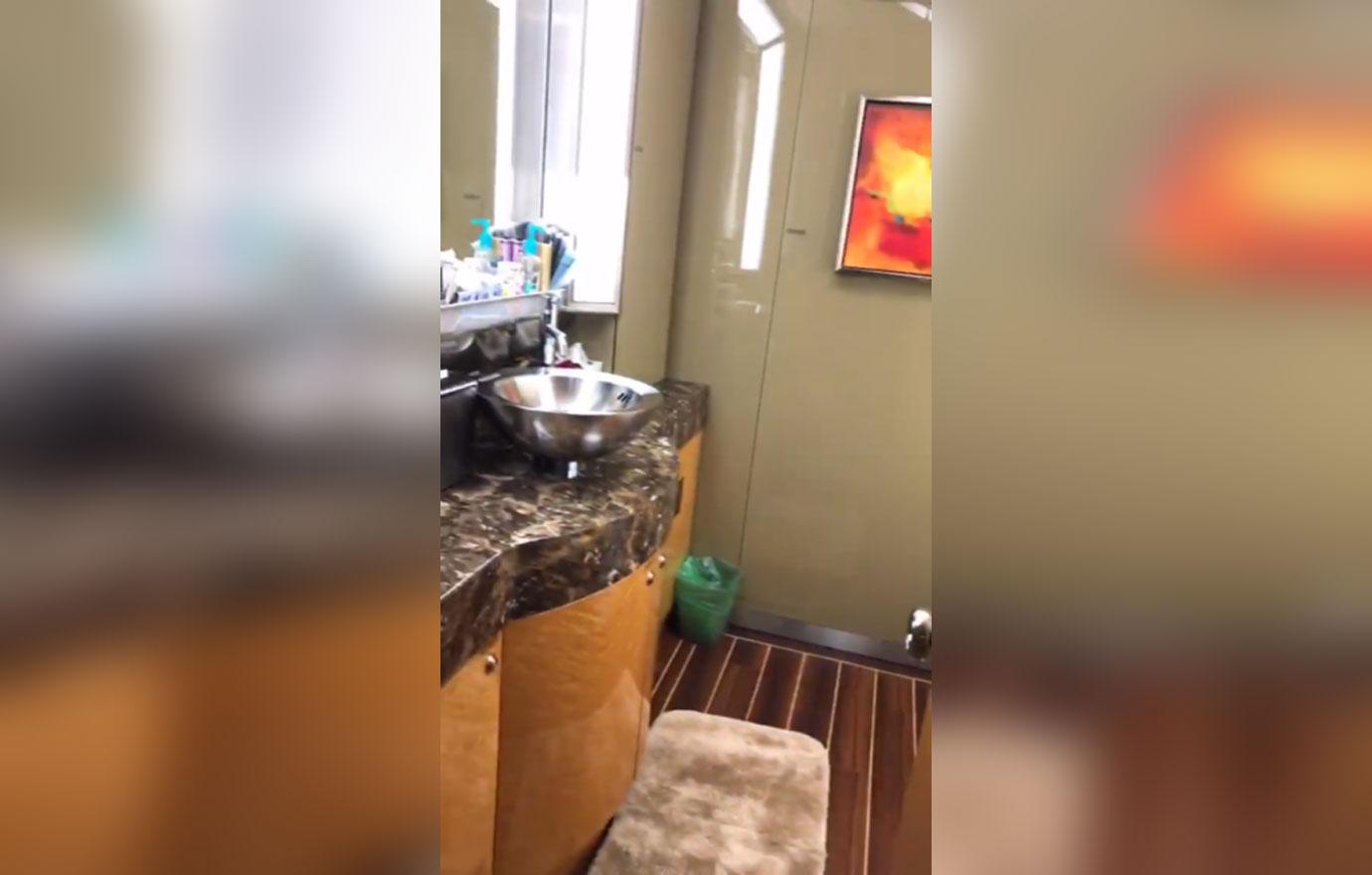 "Private 747 Flight NO BIG DEAL," she wrote on her Instagram story. "This is how he does it now, only 747s, Private – I've never even heard of this but whatever," the mother-of-three said as she turned the camera to Kanye, before walking onto the plane.
Article continues below advertisement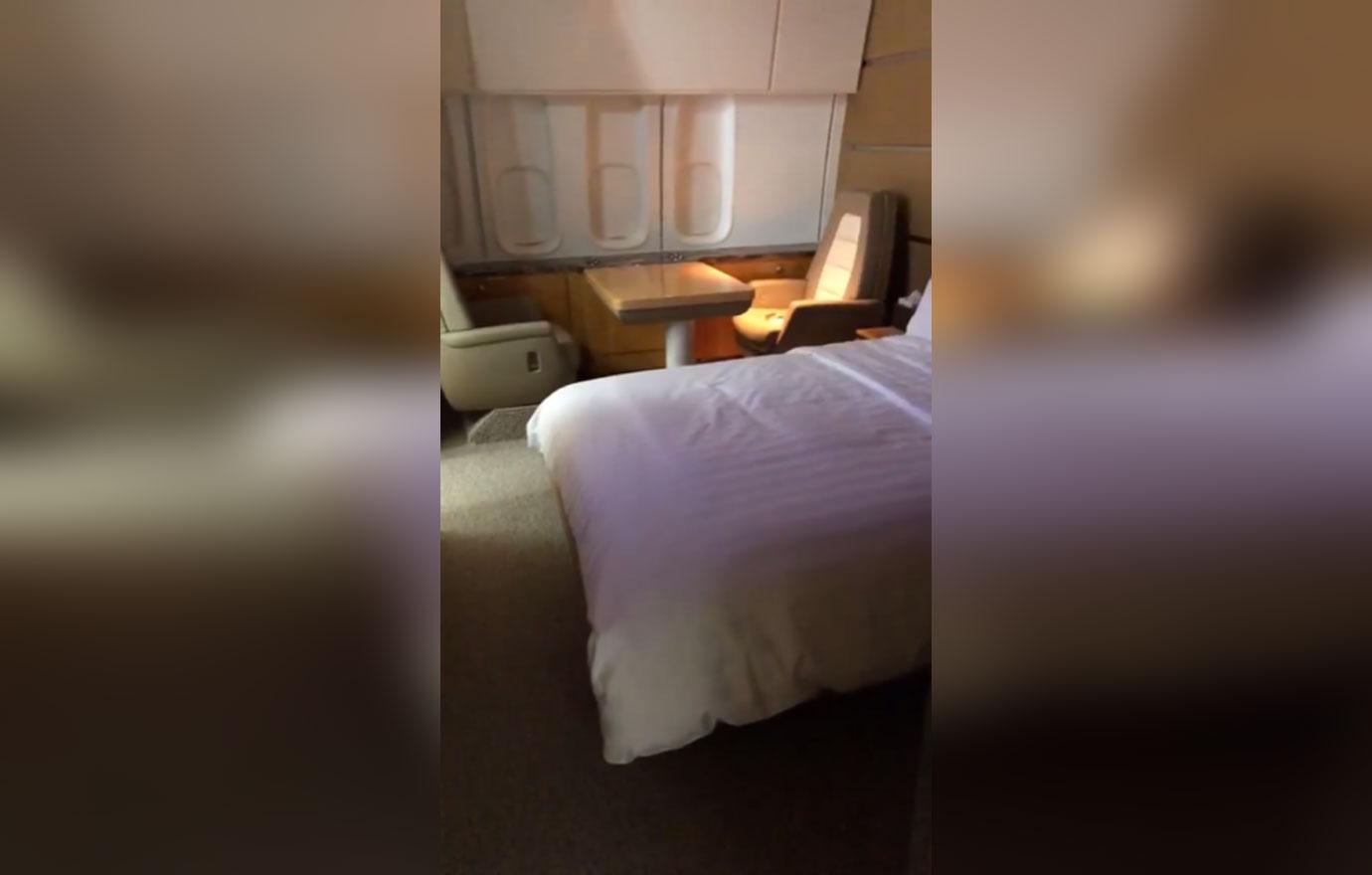 While fans are sure the KUWTK star's usual travel accommodations are nothing short of glamorous, the 38-year-old still seemed impressed with her bedroom set up. "So you know, just our room for the long flight, pretty insane," she said when showing off a large room that featured a large bed and a private bathroom.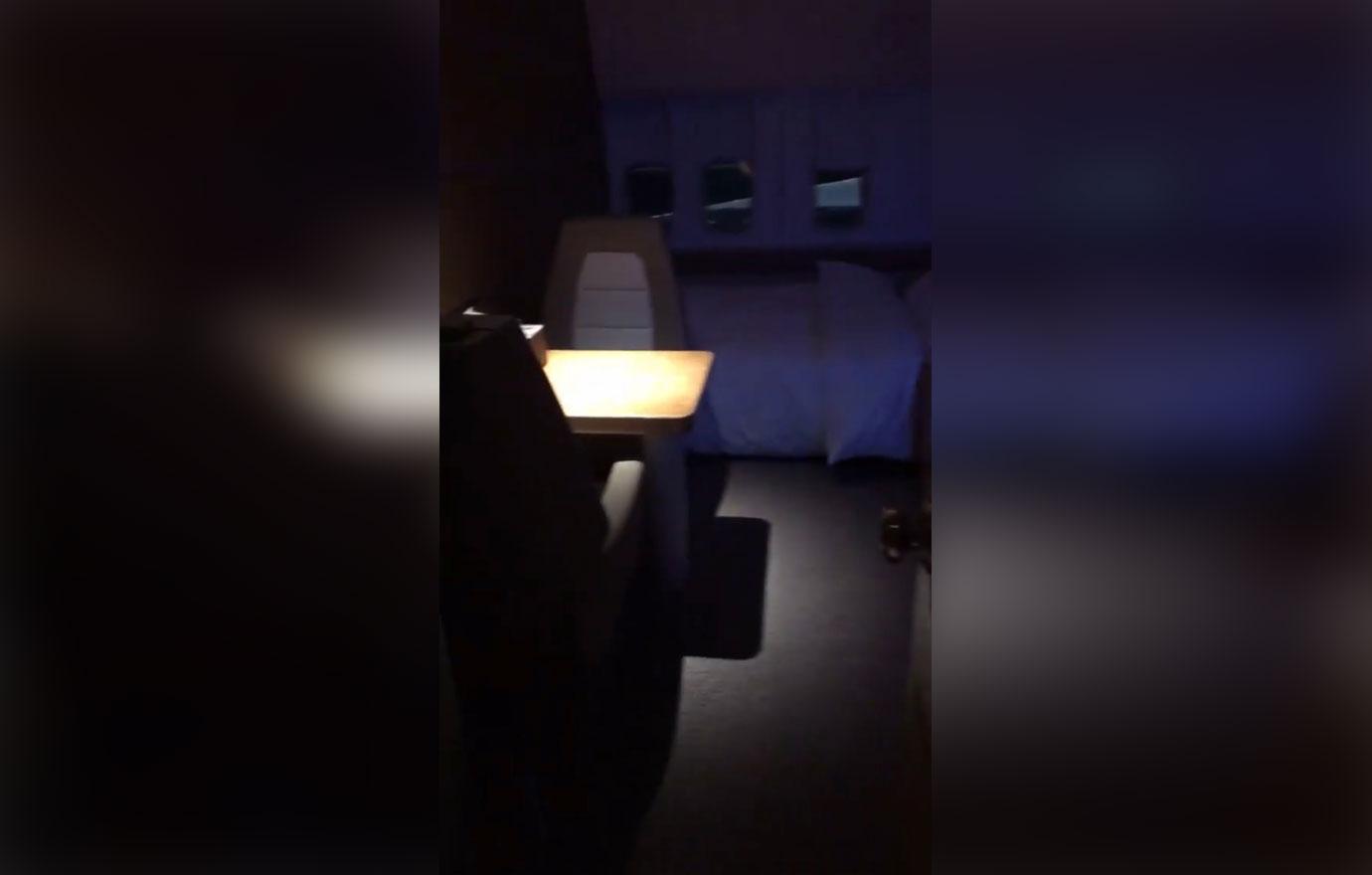 The beauty mogul was practically speechless as she gave a tour of the 747 aircraft – sharing that she had "never been on one before." The huge plane looked to have a plethora of private bedrooms and plenty of "chill room."
Article continues below advertisement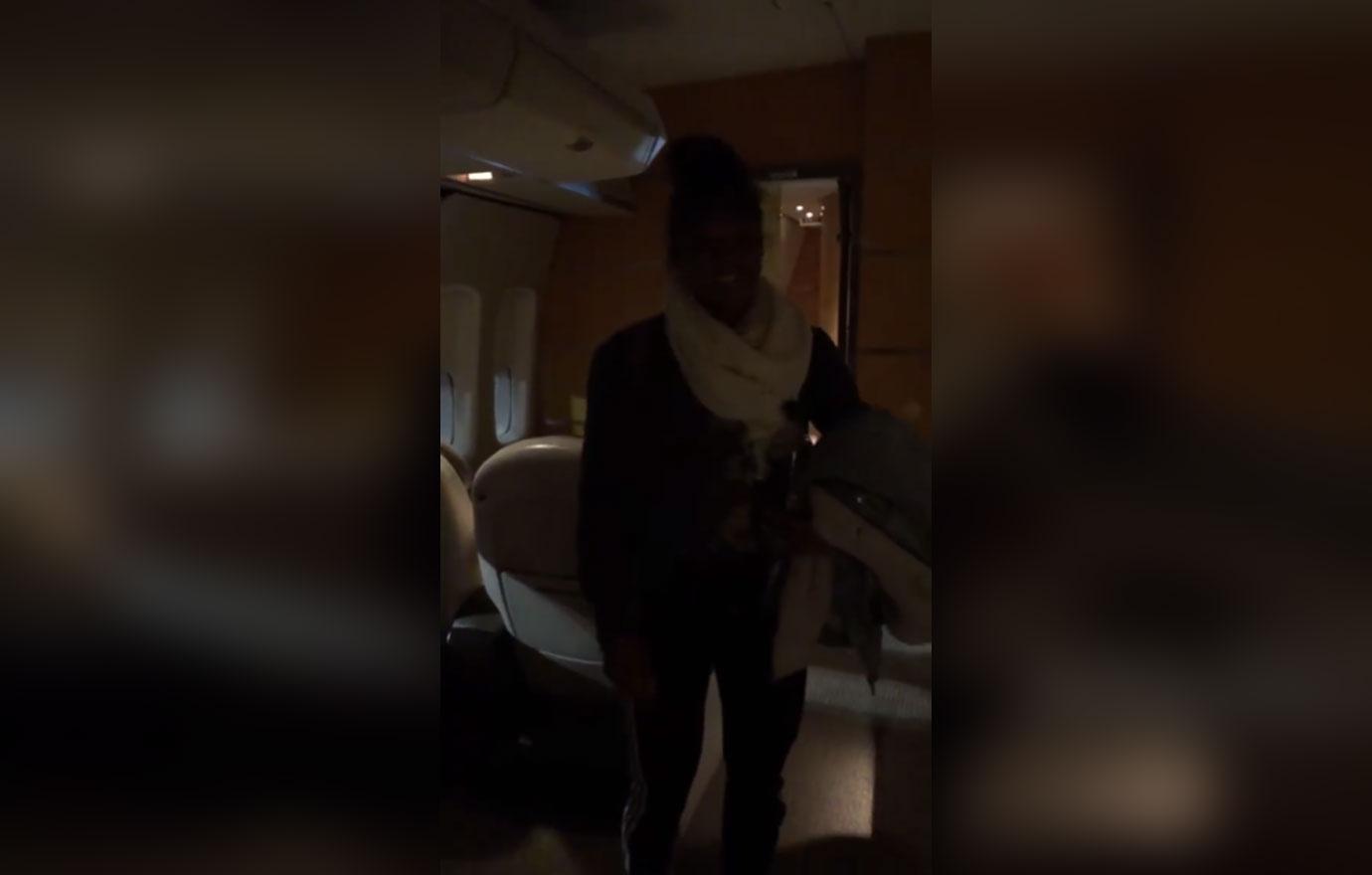 "We actually brought our trainer on the flight, since its so long, so we can work out here," Kim said before sharing a video of her personal trainer, Melissa Alcantara, doing lungees in the wide hallway of the plane.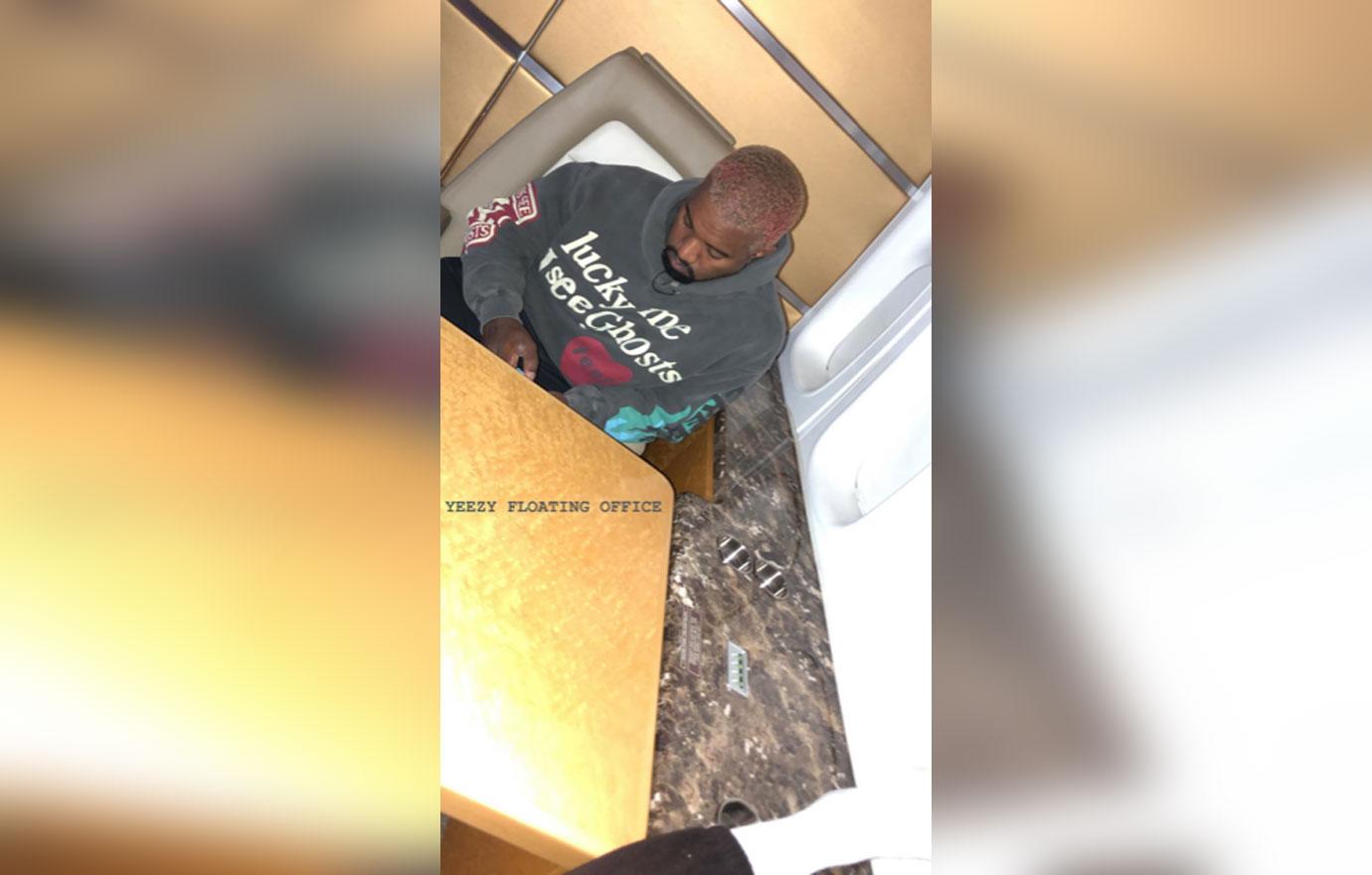 Towards the end of the tour, the brunette joined the "FourFiveSeconds" rapper at his "Yeezy floating office."
What do you think of Kim & Kanye's fancy new private jet? Blast off in the comments!