PHOTOS
Cellulite Be Gone! Kim Kardashian Reveals New & Improved Bikini Body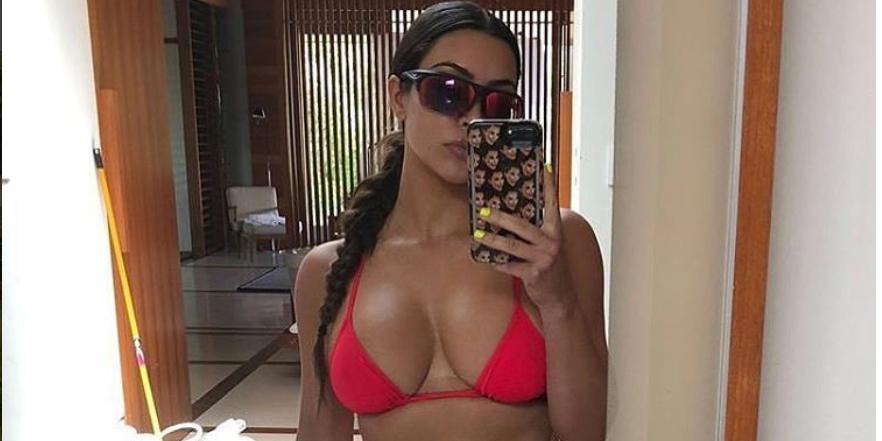 Kim Kardashian could not stop singing her personal trainer Melissa Alcantara's praises after sharing pics of her new and improved body! Following her Turks and Caicos vacation, the mom-of-three shared multiple bikini pics that showed off her noticeably toned figure, and she made sure to let her fans know that her tight new body did not happen overnight.
Article continues below advertisement
"Shout out to my trainer @fitgurlmel who really changed my body," she captioned a picture of her toned stomach and thighs. "When I wasn't happy with what I saw back in the mirror I spent a whole year training so hard 5 or 6 days a week putting in a lot of work and changed the way that I eat and there's such a noticeable difference."
She added: "I am firm and less cellulite and so much more confident. SO THANK YOU for waking up at 5am to do crazy body building workouts & sprints that I hate ?& putting me on to this lifestyle," Kim concluded.
Article continues below advertisement
Kim's thankful post came after she previously deleted a few of her Turks and Caicos bikini pics from Instagram, following Tristan Thompson's cheating scandal.
"I deleted some vacation pics because I didn't like the vibe on my page," she wrote on Friday, April 13. "but I re-filtered them and reposting some! ? I'm crazy about the vibe on my IG page."
Article continues below advertisement
What do you think of Kim's bikini body? Sound off in the comments!