PHOTOS
From Fat Fingers To Weight Gain, 12 Times Kim Kardashian Complained About Her Second Pregnancy!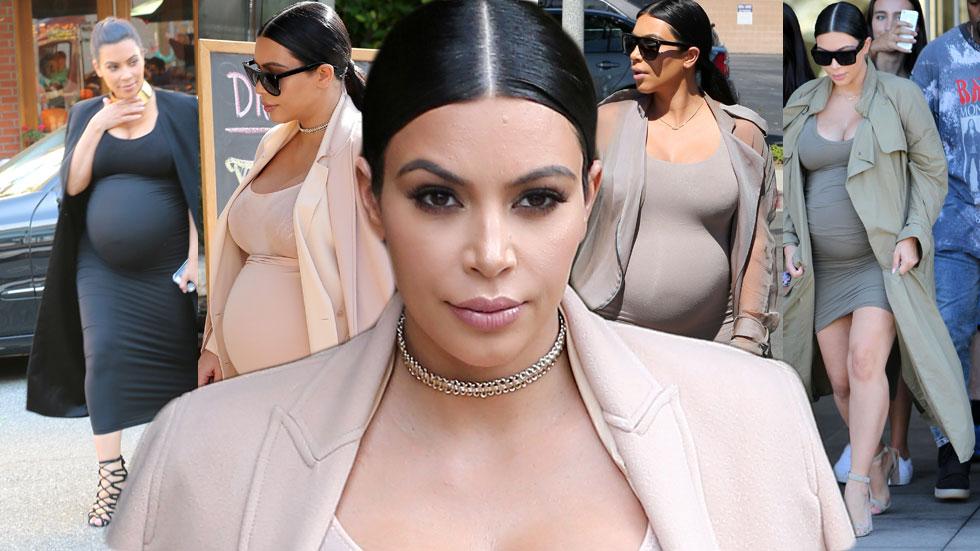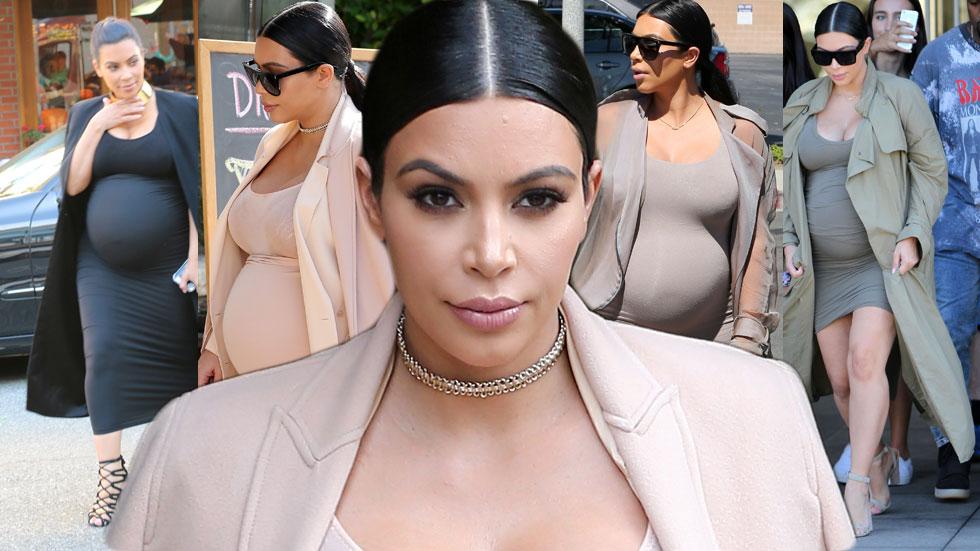 Since the moment Kim Kardashian announced her second pregnancy with husband Kanye West after months of fertility struggles, she's been complaining about the experience instead of embracing it! From her "fat fingers" to her 52-pound weight gain, relive all of the times Kim slammed being pregnant!
Article continues below advertisement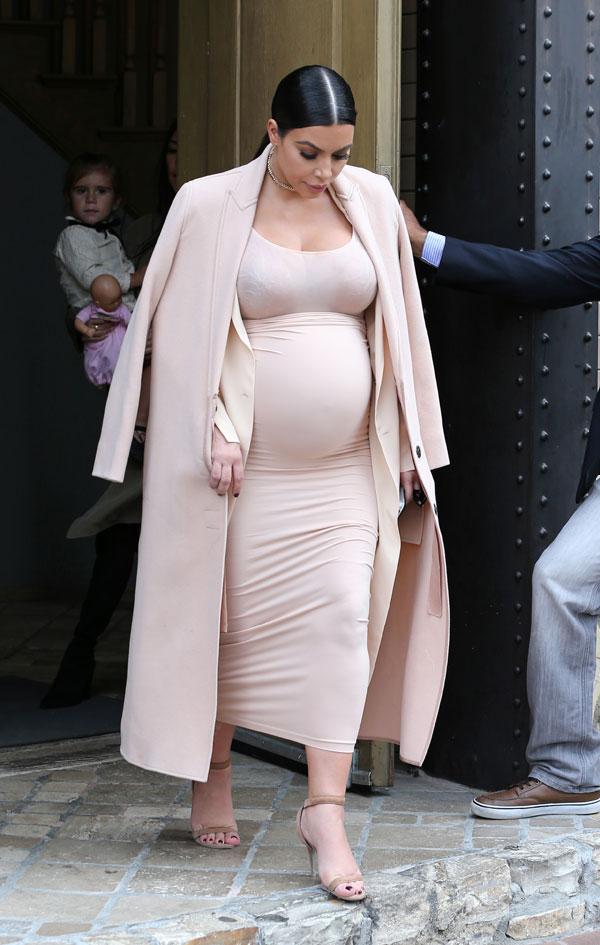 Kim is known for baring her famous figure in barely-there outfits or in the nude, which is why she freaked out over her 52-pound weight gain at only 8-months pregnant! "Last time I gained 50 and I delivered around this time, you know, week wise into my pregnancy," she told E!. "And so I'm 52 pounds up and I still have, what six weeks to go? So I'm definitely a little nervous."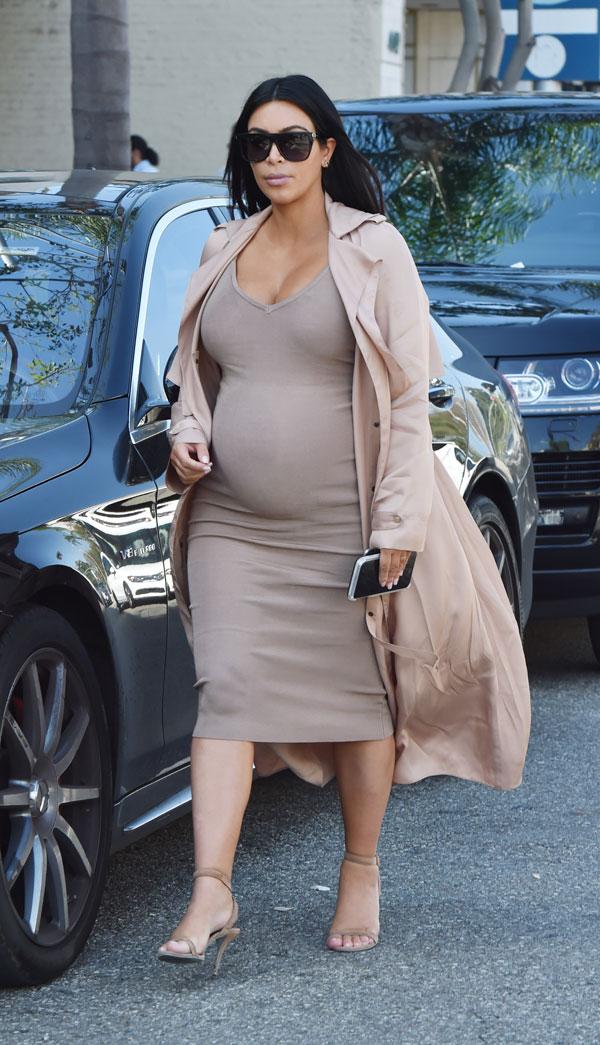 Kim explained that her complaints over being pregnant are because pregnancy doesn't "agree" with her. "I hate it. You know pregnancy is not for me," she told E!. "I've heard stories forever about how amazing pregnancy is from my mom and Kourtney Kardashian and that's just not the case for me and I'm not going to sit here and lie and act like it's the most blissful experience. It's awful."
Article continues below advertisement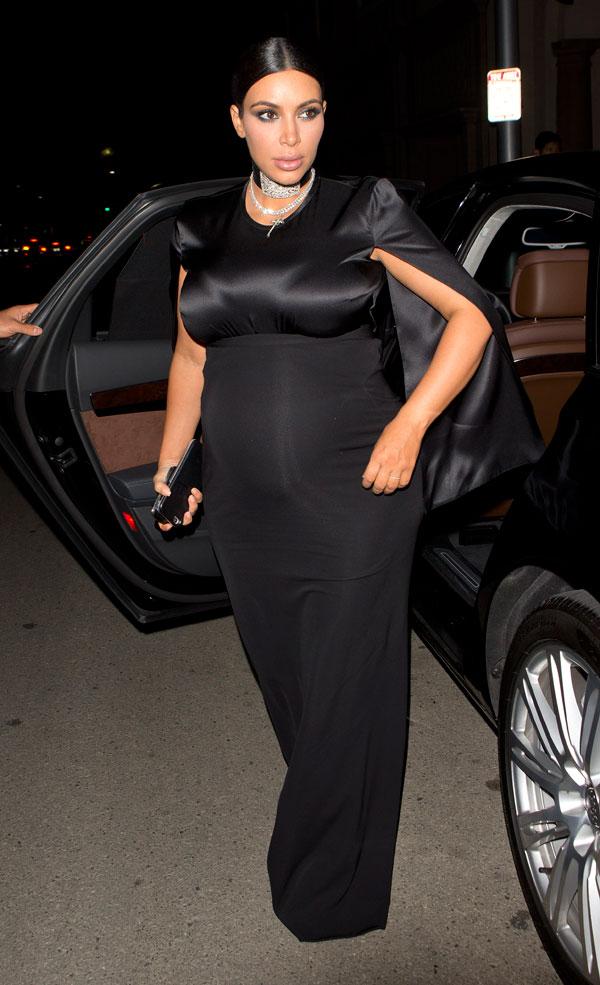 During Kim's 7-month pregnancy update on her blog, she compared herself to a "f—cking whale!" The Keeping Up With the Kardashians star also complained about how her baby is sitting on her bladder, forcing her to have to pee every five minutes!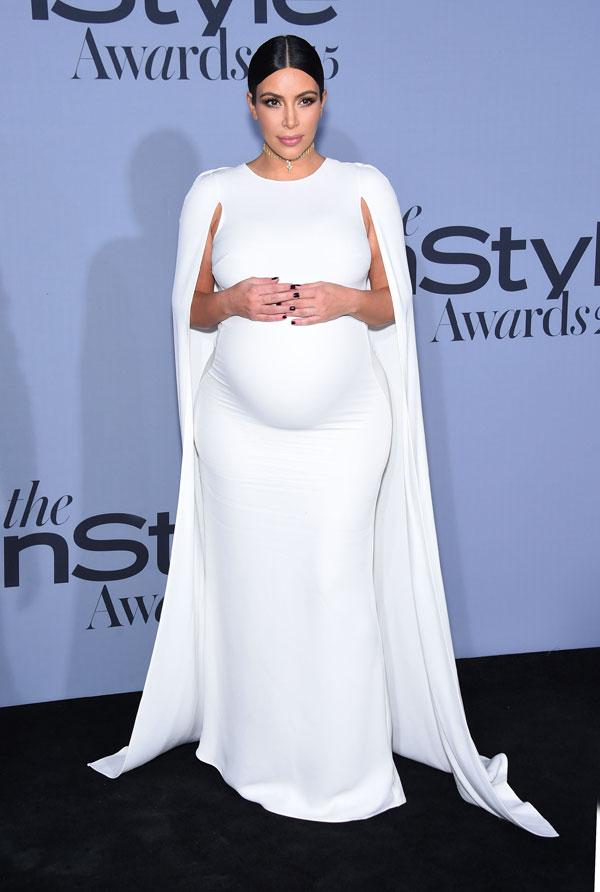 Article continues below advertisement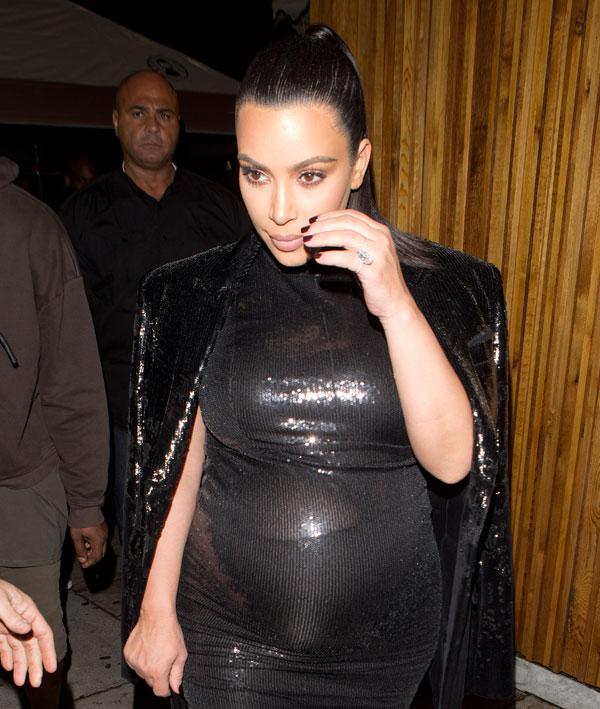 So why doesn't Kim, 35, enjoy the experience? She explained her hatred of pregnancy could be from the "swelling, the backaches or just the complete mindf—k of how your body expands and nothing fits." Is it December yet?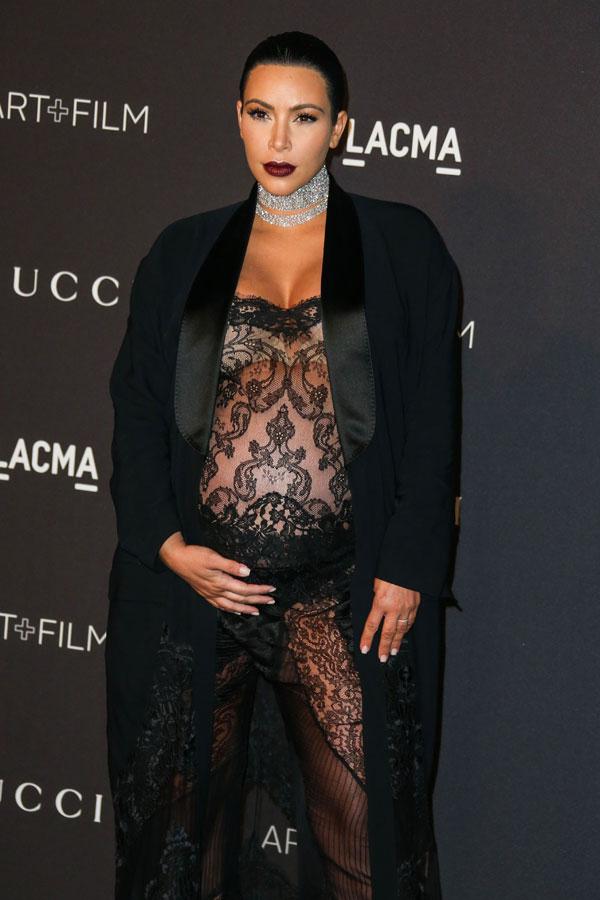 Although Kim is a sex symbol, that's the last thing she feels when she's pregnant! "I just always feel like I'm not in my own skin… I don't feel sexy, either – I feel insecure and most of the time I just feel gross."
Article continues below advertisement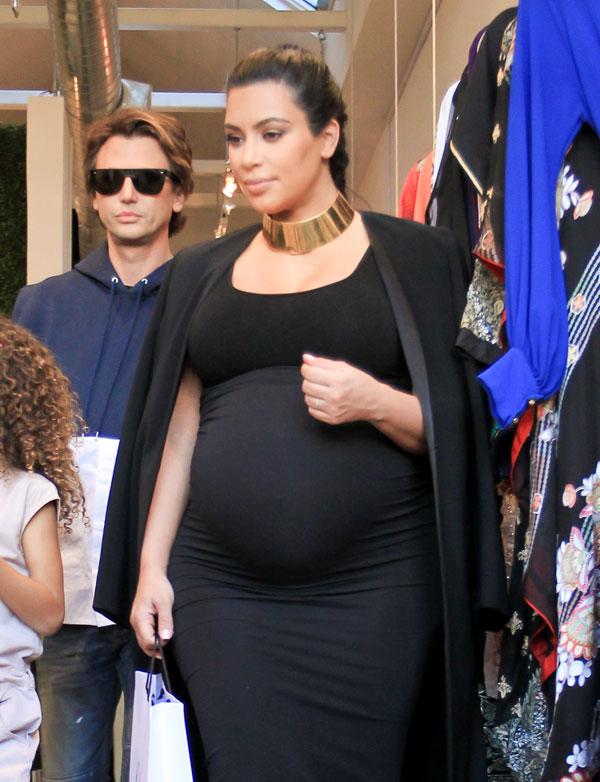 This complaint we actually agree with, as we would flip out too if we couldn't wear her gigantic engagement ring! "Ugh, these fat hands, my rings doesn't even fit," she said in a KUWTK clip. "I am so tired, you guys, I don't know what's wrong with me."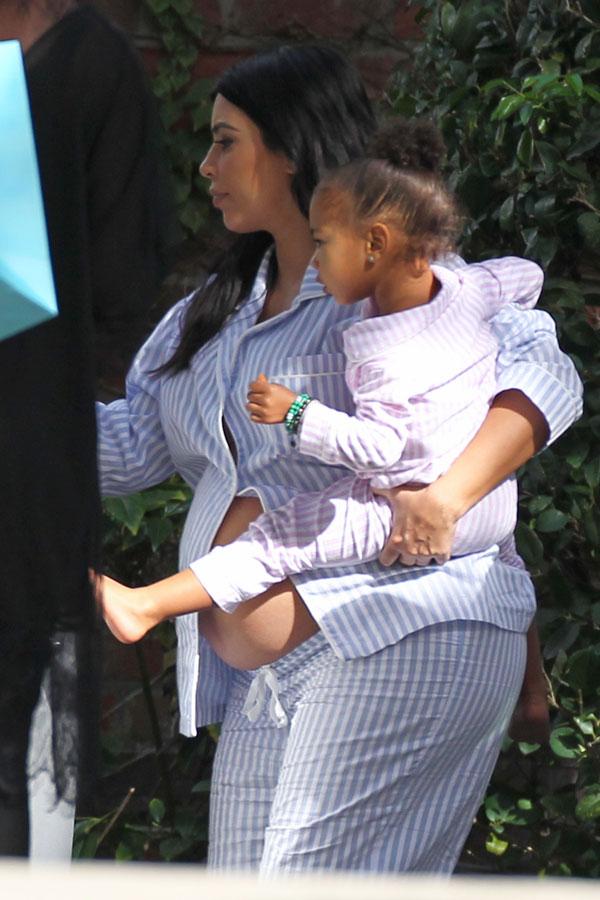 Although Kim has been complaining for the last eight months, she revealed that the final month of her pregnancy "is not fun!" "North always wants me to pick her up and be with her and it's really hard to do a lot of the lifting and stuff like that, so that last month is not fun," she told E!.
Article continues below advertisement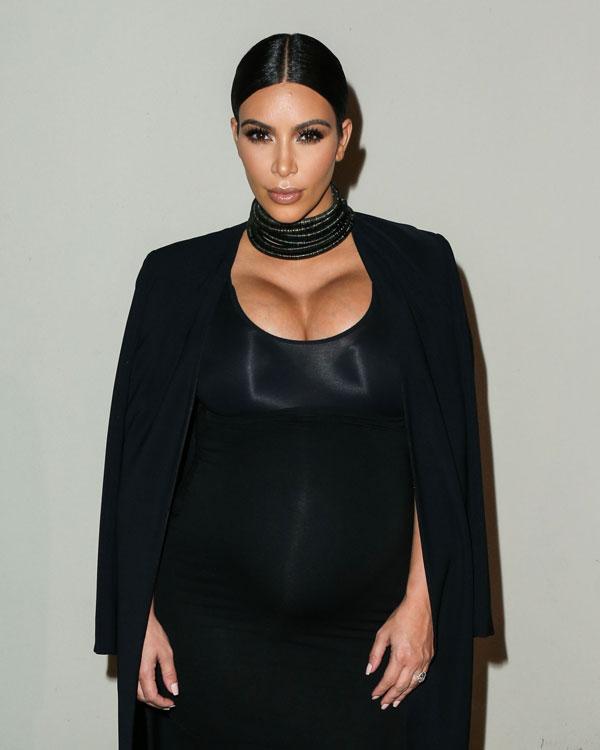 Because of Kim's high-risk delivery, she opened up about her fears of giving birth. "Every medical issue that you could probably have I feel like I get and I worry so much about it," she told E!. "This pregnancy I have a little bit more anxiety just because I know what's to come and it's really inevitable some of the issues that I'm going to have. You know I have a high-risk delivery and all of that gives me such anxiety…I do have access to amazing doctors that have been so helpful so I'm hopeful that everything will work out and be fine."
Kim has even turned to social media to share how she can't wait to be skinny again! "#TBT skinny dayz #imissu," she wrote on Instagram.
Article continues below advertisement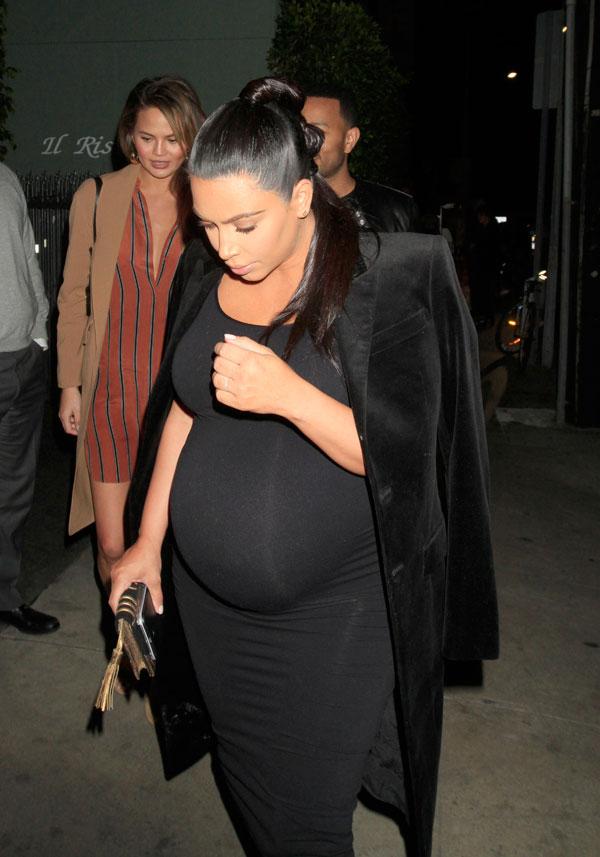 When Kim went on a Twitter rant in June over claims that she is faking her pregnancy, she blamed her hormones for the outburst! "Hahahahaha Twitter just contacted me to see if I've been hacked LOL #JustPregnantKeeks," she tweeted.