PHOTOS
Kim Kardashian Talks Candidly About Painful Psoriasis Journey — 'I Always Felt Helpless'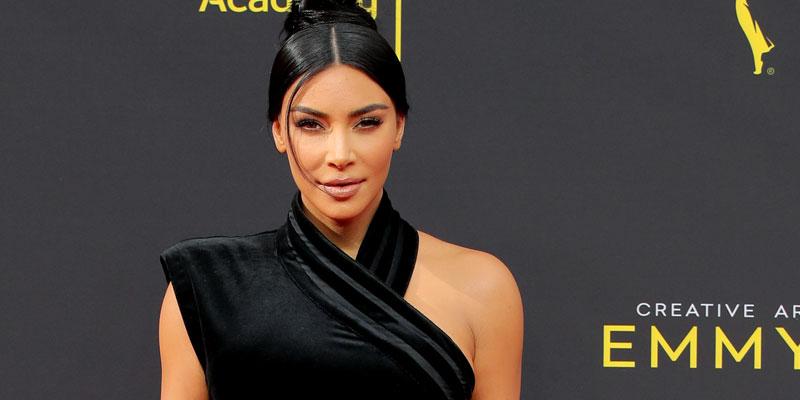 Kim Kardashian is opening up about her journey with psoriasis like never before. In an emotional new essay she penned for Kourtney Kardashian's lifestyle site, Poosh, she spoke very candidly about life with the skin condition.
Article continues below advertisement
Kim, 38, has dealt with psoriasis for almost half of her life and has frequently shared her experiences with her followers and on her show, Keeping Up With The Kardashians. Momager Kris Jenner has also suffered from the itchy skin flare-ups, but it seems as though the SKIMs Shapewear creator has it worse.
Article continues below advertisement
"Even though I always grew up with my mom having psoriasis and hearing her talk about her struggle, I really had no idea what my life would be like dealing with an autoimmune disease myself," the mother of four wrote in the piece. "I always felt helpless. I am the only child my mom passed down her autoimmune issue to. Lucky me, lol."
The reality star added that she first noticed her psoriasis when she was 25 years old. "It was all over my stomach and legs," she said. She then found a dermatologist who was able to give her a shot of cortisone, which helped keep the skin condition at bay until she was 30.
Article continues below advertisement
But In 2010, after noticing her skin was extremely itchy at the NYC opening of the now-defunct DASH boutique, she "thought her skin was just sensitive toward the dress's material." She said, "Then I came home to L.A. for Mason Disick's first birthday party and my mom looked at my leg and said it was definitely psoriasis." That day, she wrote, was the time her "real psoriasis journey" began.
The blotches on Kim's skin would be very "unpredictable" and show up mostly on her lower right leg.
Article continues below advertisement
The Poosh article came complete with several painful-looking pictures of Kim's red skin. The photos showed her arms, legs and face covered in red, itchy spots and bumps. Ouch!
As a result of her constant flare-ups, Kim came up with the idea for her KKW Beauty Body Foundation. She launched the product earlier this year and it was inspired by her time covering up her psoriasis for events.
"I've become extremely comfortable with my psoriasis. No matter where it is on my body, sometimes I am fine with showing it off," she said. "If you have psoriasis, you can't let it ruin your life or get the best of you. You have to do what you can to make sure you are comfortable but not let it take over"