PHOTOS
Kim Zolciak Lawyers Up Against NeNe Leakes After She Calls Her Daughter 'Racist Trash'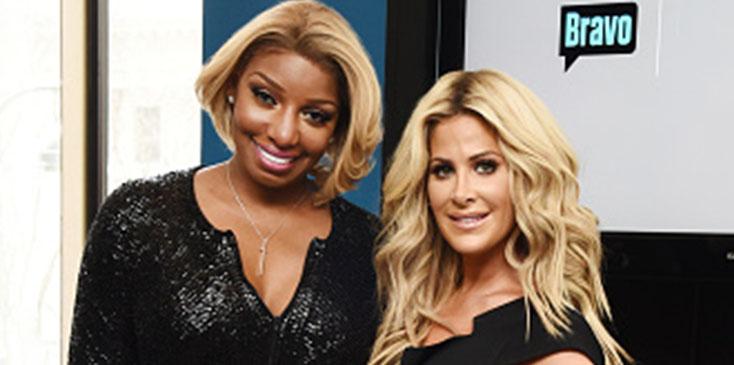 Article continues below advertisement
After Brielle, 20, posted a Snapchat mocking the cleanliness of NeNe's home by zooming in on bugs in her bathroom, the Real Housewife, 49, slammed Brielle and her mom on Instagram. "We don't have roaches! If you found 1, u brought it with u or it fell outta yo funky p***y!" NeNe wrote. "Please know I will get you all the way together when you start f**king wit me and mine! Go somewhere and let the air outta those fake lips, fake titties and fake ass because you will never be @kylejenner sic Yo trashy mama should have taught you better! My home is Brand New but you guys were so jealous of it, you couldn't even give a compliment."
Now, Kim is calling in high-powered attorney Marty Singer. "Kim hired Marty to represent her and handle NeNe in light of NeNe's defamatory comments about Kim," the source told Us Weekly. "Marty and his team are advising Kim about what actions she can take."
Article continues below advertisement
"I've hired legal counsel at this point," Kim said on Larry King Now on Tuesday. "It's just that bad."
"You had to stoop so low and be so disgusting #racisttrash #jealous #KKK #thirsty," NeNe finished her Insta rant. "You better run yo ass back to a child's place #youwannaactgrown?" Kim responded with her own post, writing, "Everyone in my life knows that I am far from racist and unfortunately NeNe Leakes has tried for the last 10 years to paint that picture because that's her last resort. (It's convenient that I'm not racist when we are getting along.)"
Article continues below advertisement
"In a day and age where racism is very much alive and people are actually dying because of real racists, it's heartbreaking that NeNe would cry wolf like this only because she's upset," Kim continued. "I think everyone including NeNe needs to spend some time uplifting people instead of tearing them down. NeNe should be embracing love instead of making up lies. There is absolutely no credibility to anything that she has said. I will NOT stand for these slanderous comments!"
What do you think about Kim lawyering up against NeNe? Let us know in the comments section.