PHOTOS
Kim Zolciak Reveals Son Kane Got Into Scary Go-Kart Accident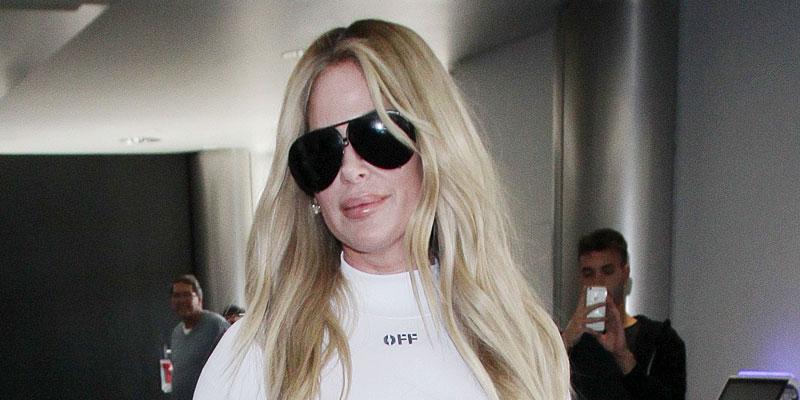 Don't Be Tardy star Kim Zolciak took to Instagram Stories and revealed that son Kane got into a scary go-kart accident. Kim confessed that she had an eerie intuition before her little boy set out to ride around their Atlanta neighborhood with his brothers and father Kroy Biermann. Luckily, Kane escaped unscathed due to the fact he was wearing a protective helmet.
Article continues below advertisement
"The boys went out on a go-kart ride in the neighborhood. We took the golf cart and they rode their go-karts. I'm very intuitive so before we go, I said to Kroy that Kane needs to be in the middle between KJ and Kash. Everyone knows I'm the nervous Nelly in the family — I'm very protective — so my kids are my whole life and I'm always thinking safety first and that sort of thing. There's no real reason why I put Kane in the middle other than I felt something very strange and I had a dream that he needs to be in the middle," she explained in the clip.
She continued, "So they're riding around our neighborhood in a circle where they go all the time, and I heard a bang. And I was like, 'Kroy, what was that?' And he's like, 'I don't know.' I start losing my s**t and I said, 'Kroy I think he's over there.' There's this huge pile of rocks and so Kroy starts walking towards the rocks to see if Kane is there. I stayed behind because ever since the incident with Kash I'm just ... I immediately shut down and start panicking. All of a sudden my husband starts to run like he runs playing football times forty and I just immediately lose my s**t. I see my husband like Superman take the entire go-kart and flip it with Kane inside. Kanye was upside down."
Article continues below advertisement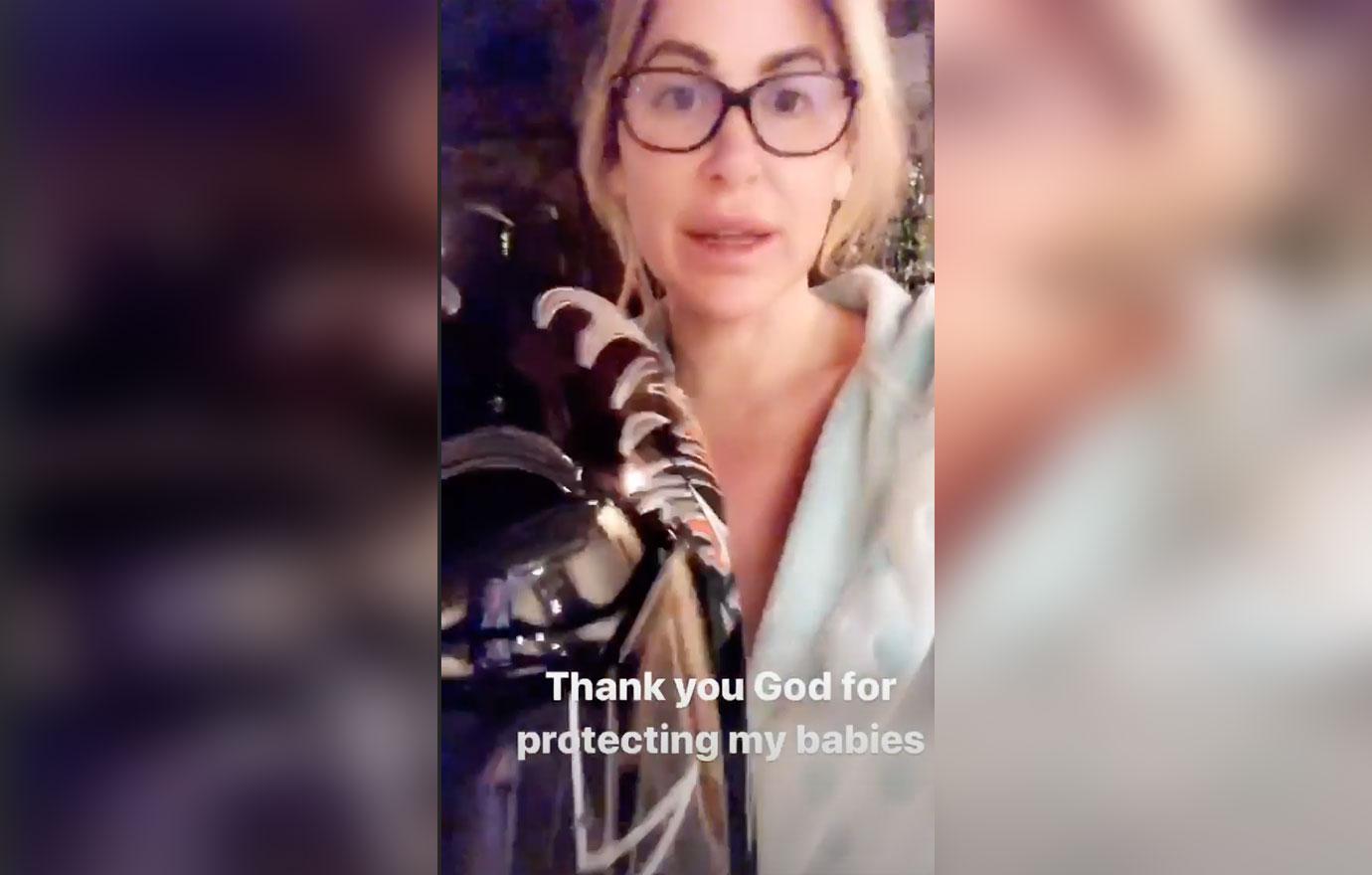 Kim went on to show her followers Kane's helmet after the incident, which was all scratched up and dented in. "I want you guys to understand the importance of a helmet whether they're on a scooter or a bike or a go-kart. It ultimately saved Kane's life. I was so distraught I poured a glass of wine and Kroy just hugged me tight and I cried," she admitted.
Unfortunately for Kim, this isn't the first scary thing to happen to one of her children. Kash underwent emergency surgery after the family dog nipped him in the face in April 2017. Kim provided an update for fans on Kash's condition that July and expressed her gratitude to his doctors.
Article continues below advertisement
"Just left Dr. Williams' office (said I wasn't going to post but I just have to). I'm feeling so blessed. He is Kash's plastic surgeon! He performed the surgery the night Kash was bit! He said he is pleased with his progress and he doesn't feel he will need additional surgeries. THANK YOU GOD and thank you Dr. Williams for your magical hands. Kash's face was broken and had to be pieced literally back together and due to all the swelling/trauma you don't know for several weeks if more surgery is needed in order to align the face," she wrote on Instagram at the time.
Article continues below advertisement