PHOTOS
Kylie Jenner Admits She's Scared Of Kris Jenner's Eerie Wax Figure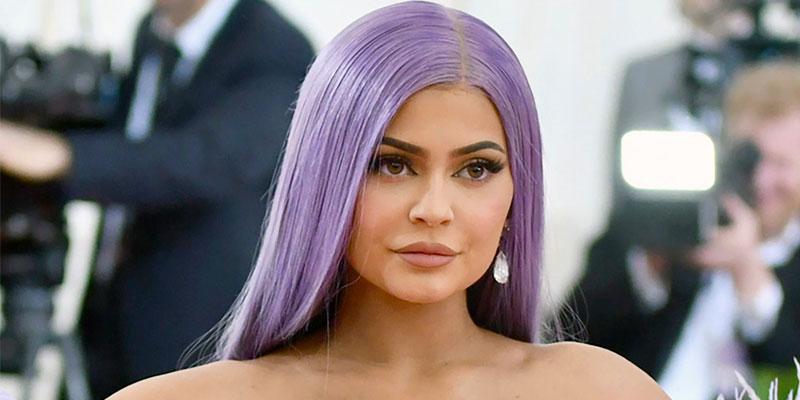 Kylie Jenner is still not impressive with her mom Kris Jenner's wax lookalike. On Monday, December 23, while on her Instagram Stories, the Kylie Cosmetics CEO, 22, gave her fans a closer look at Kris's, 64, life-size wax figure.https://okmagazine.com/search/?search=chrissy+teigen
Article continues below advertisement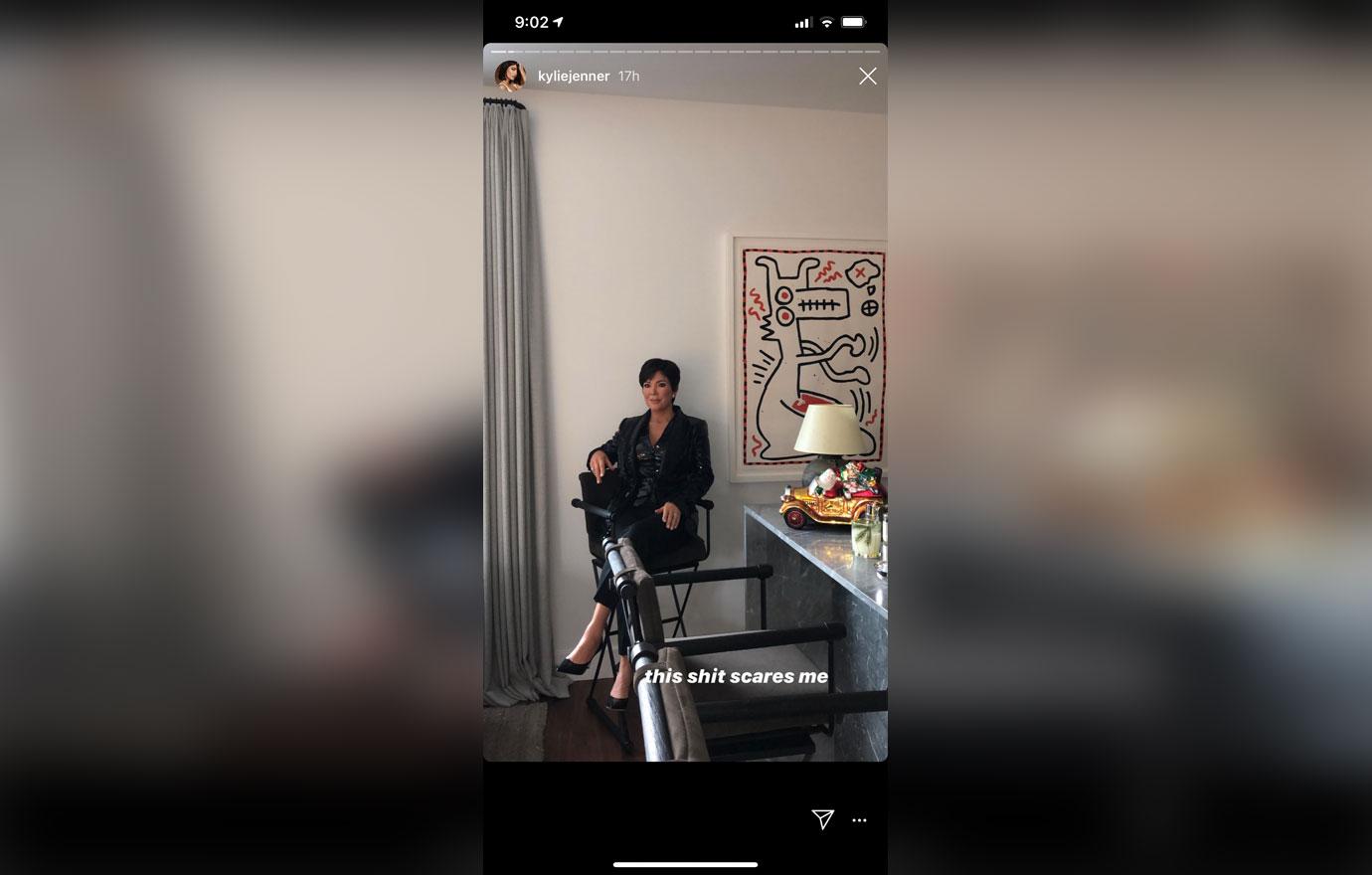 "The s**t scares me," the Keeping Up With The Kardashians star wrote along with a picture of the wax figure.  In another video clip, Kylie tinkered with the human-like features. "This s***t is so f**king real, like this is my mom, what the…," Kylie said.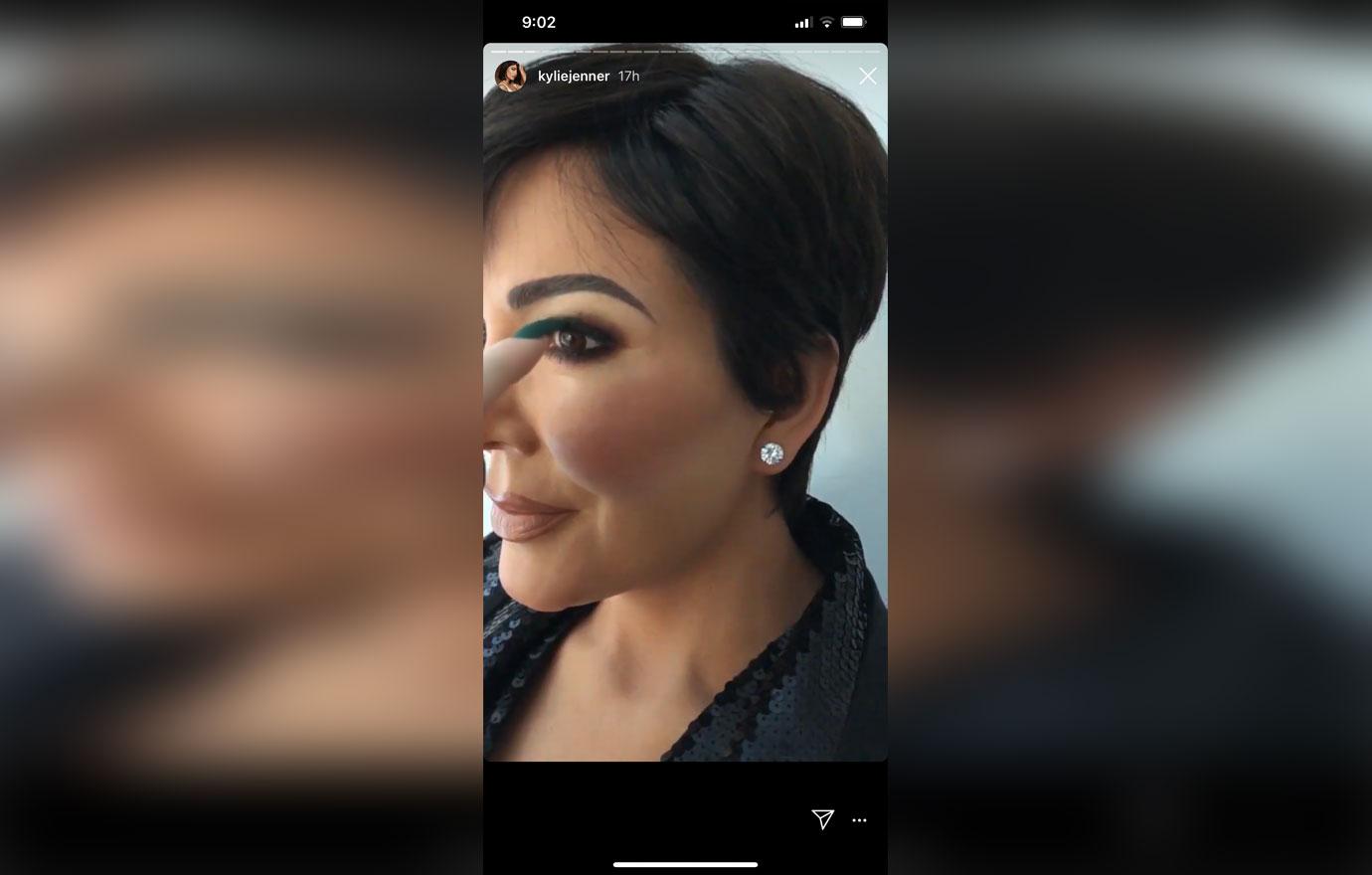 Although the makeup mogul was creeped out by sculpture, it did, however, spark her interest of getting one of her own. "And the hands get me, this s**t is so weird. I mean, it's crazy but definitely gonna get one of these for my house." Later in the clip, the reality star could be heard asking her 22-month-old daughter, Stormi, "Who is this?" to which Stormi seemingly replied, "Lovey."
Article continues below advertisement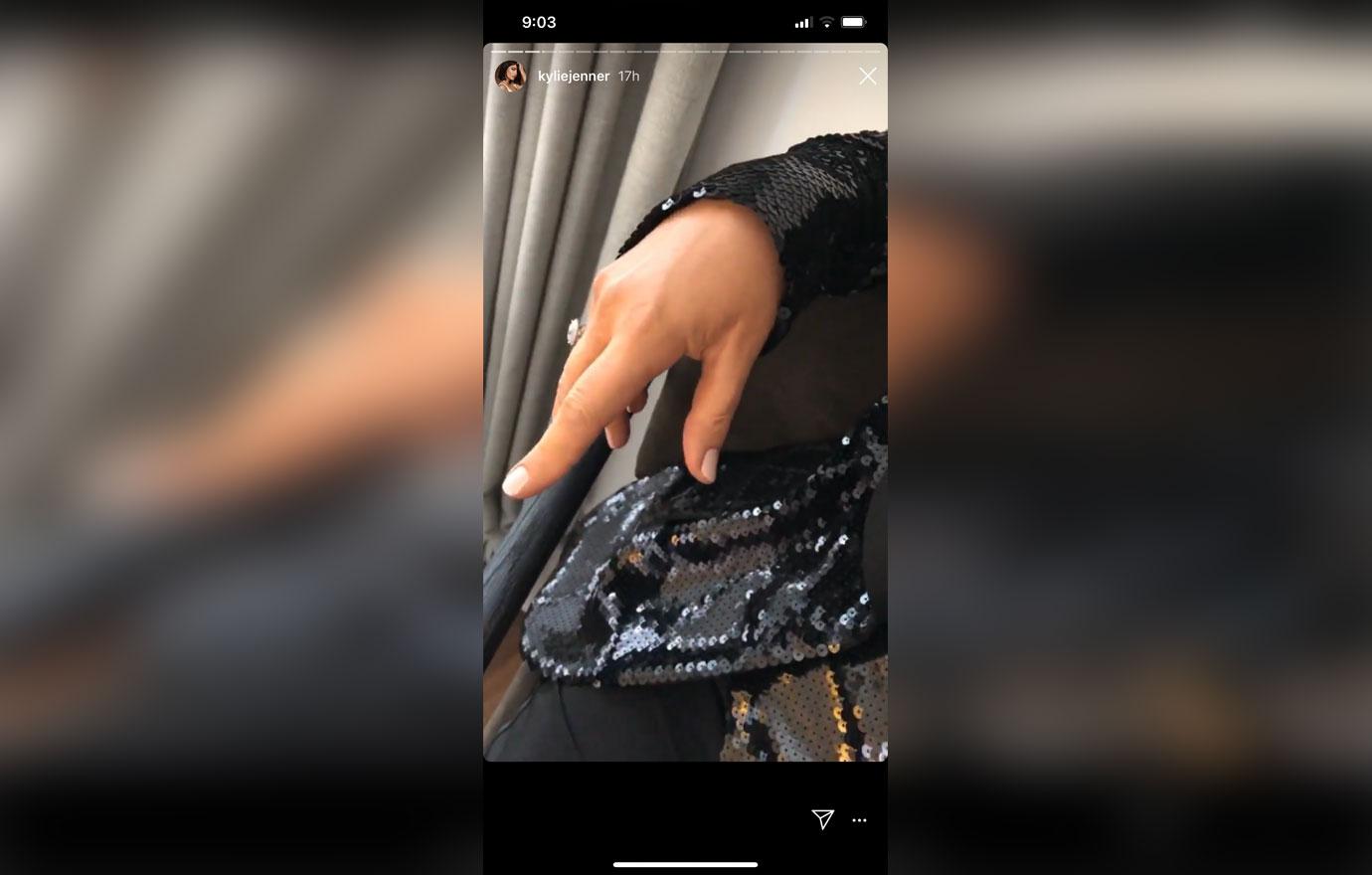 The Kris Jenner replica sported a black sequined suit, accessorized with diamond stud earrings. The unique piece was donated to Kris by the Hollywood Wax Museum according to People.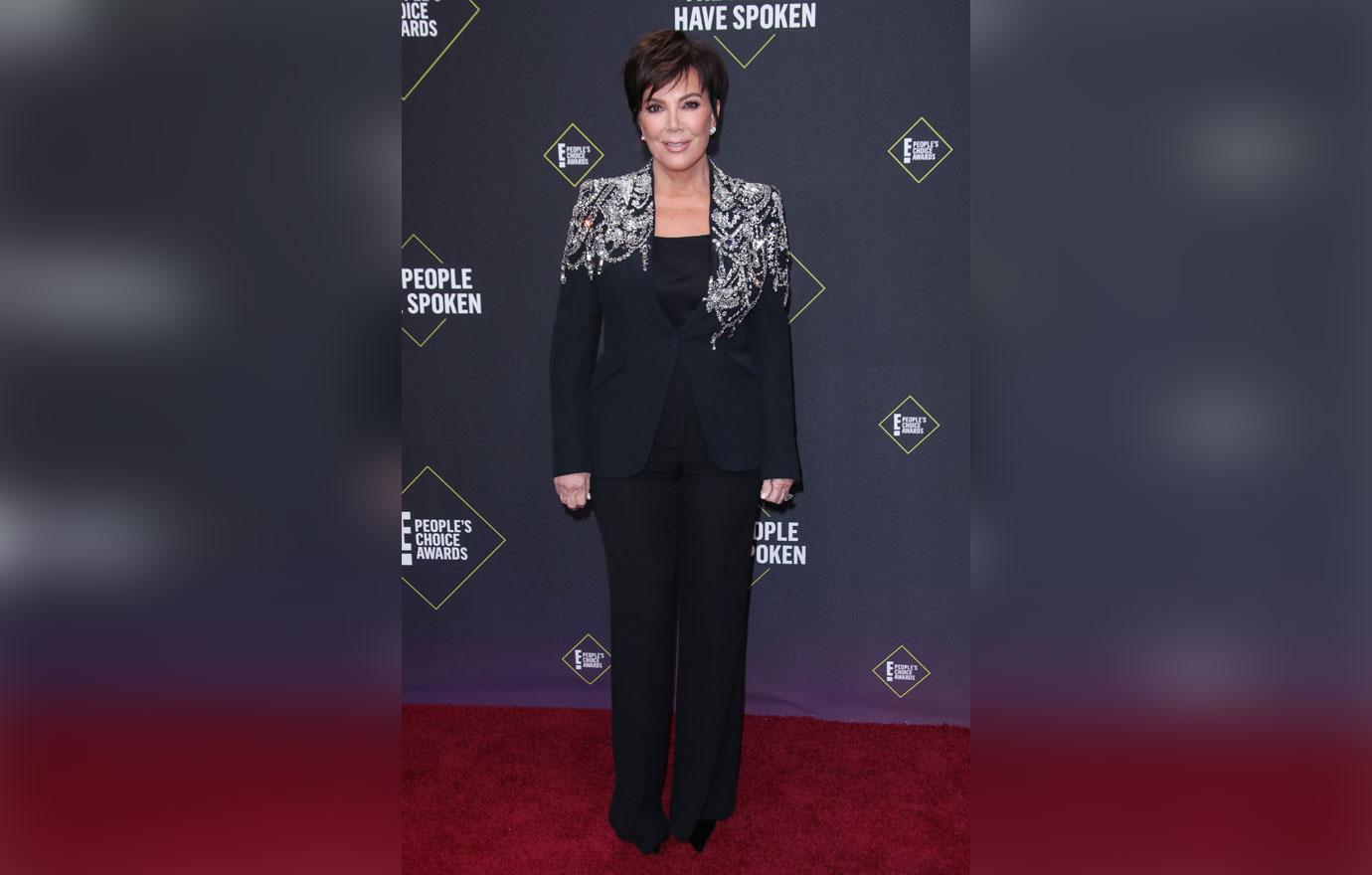 Kris first debuted her wax figure on Thursday, December 19 on her Instagram Story while hosting a dinner party with daughter Kim Kardashian and close friends, Chrissy Teigen and John Legend.  The mother of six gave an impromptu tour of her house when she unveiled the life-size wax figure of herself sitting in a chair.
Article continues below advertisement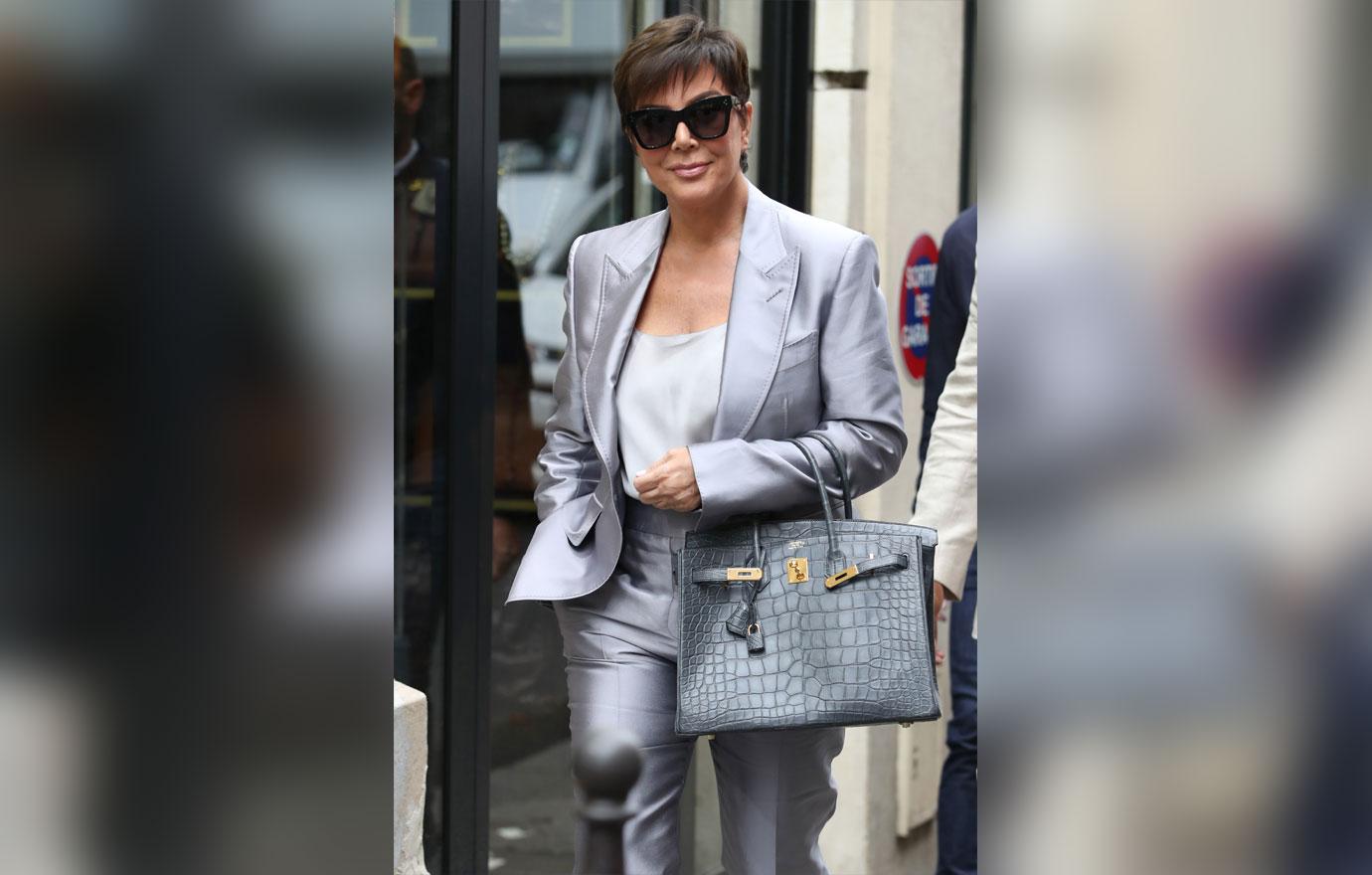 Kris later showed Kim, 39 and John Legend, 40. Kim gave her thoughts on the wax figure saying, "You guys have no idea how real this looks.  It's insane." Noting, "It's exact—down to the little mark she has. This is her exact hairline. I can't even tell you how creepy and amazing this is."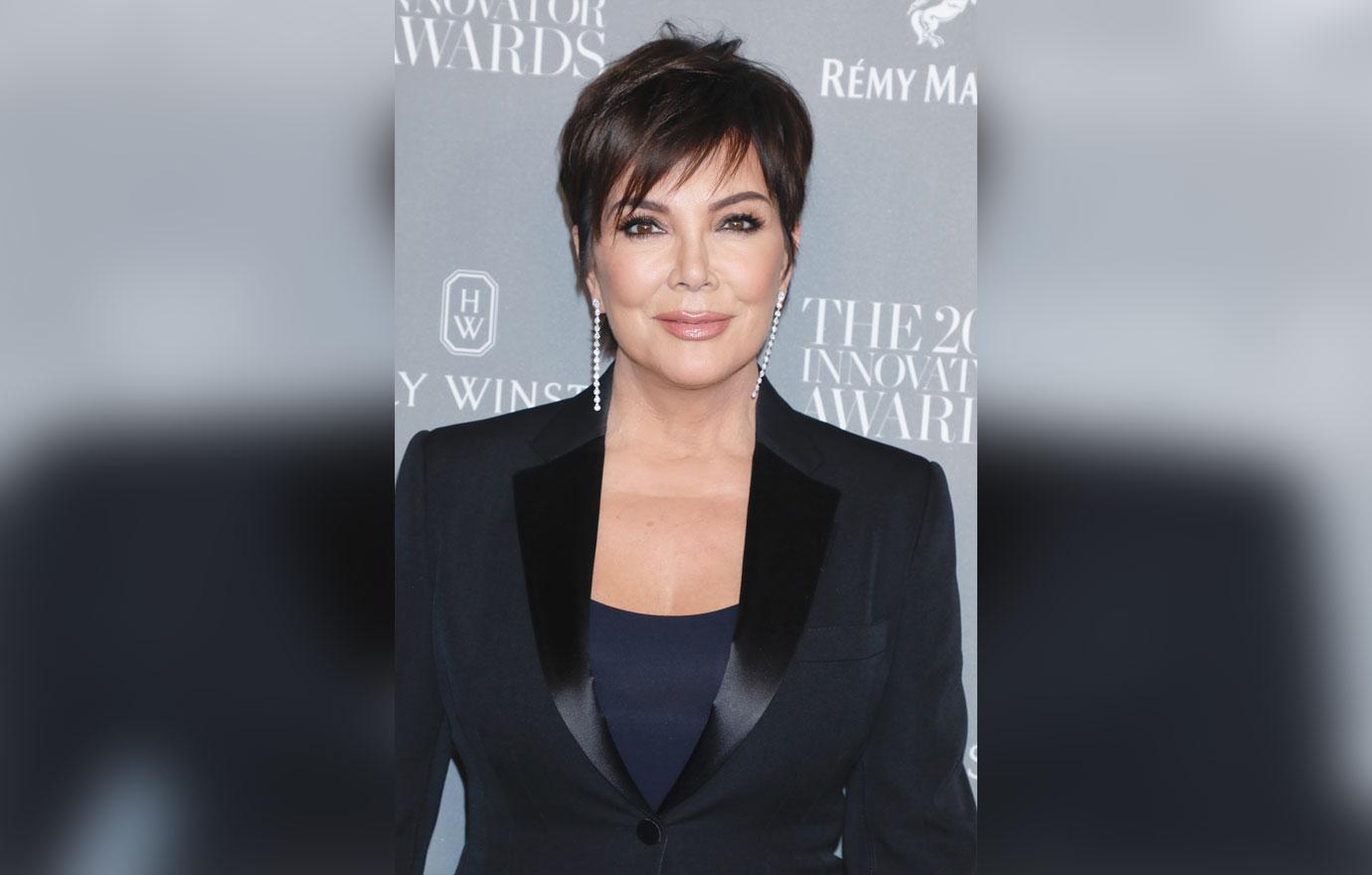 Chrissy, 34, was especially mesmerized by the realness of Kris' wax statue. "Okay, Chrissy is obsessed with me," Kris said in the clip as Chrissy stared into the statue's eyes. "She's staring at it like it's me, but it's not even me."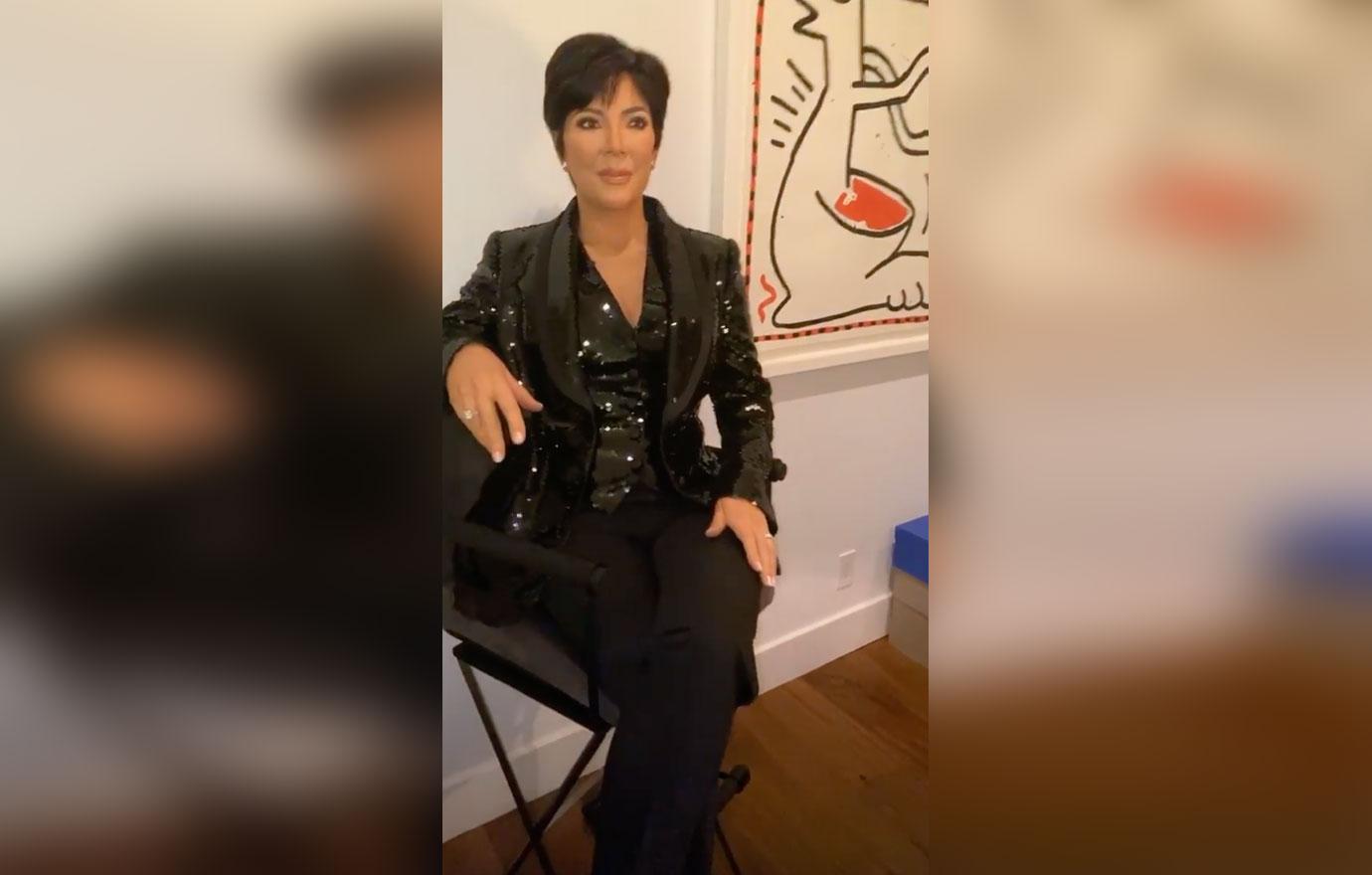 At the time, the momager jokingly said, "It's so you can visit with me and not have to listen to me talk to you."
What do you think of Kris's life-size wax statue? Sound off in the comments.