PHOTOS
Kylie Jenner Leaves Little To The Imagination In A Butt-Baring Photo Shoot! See The Scandalous Photos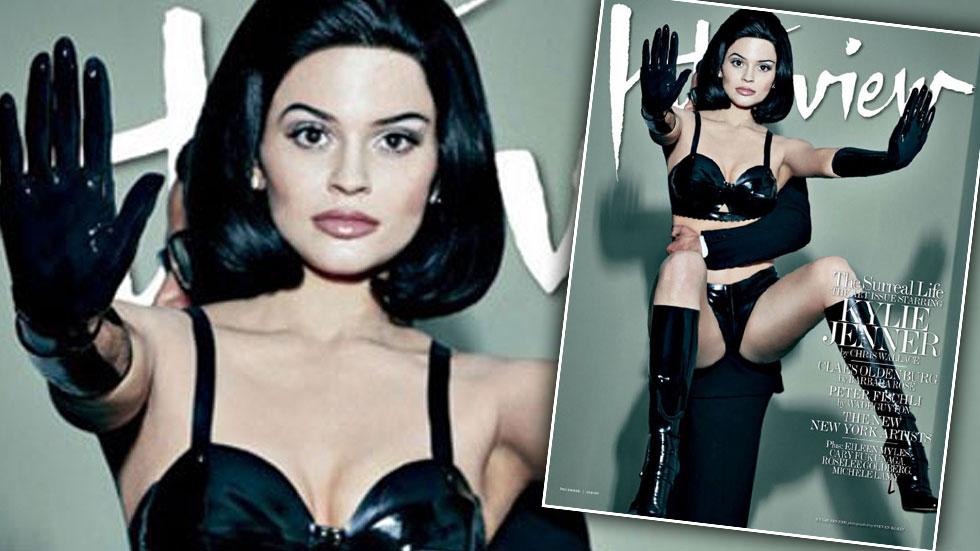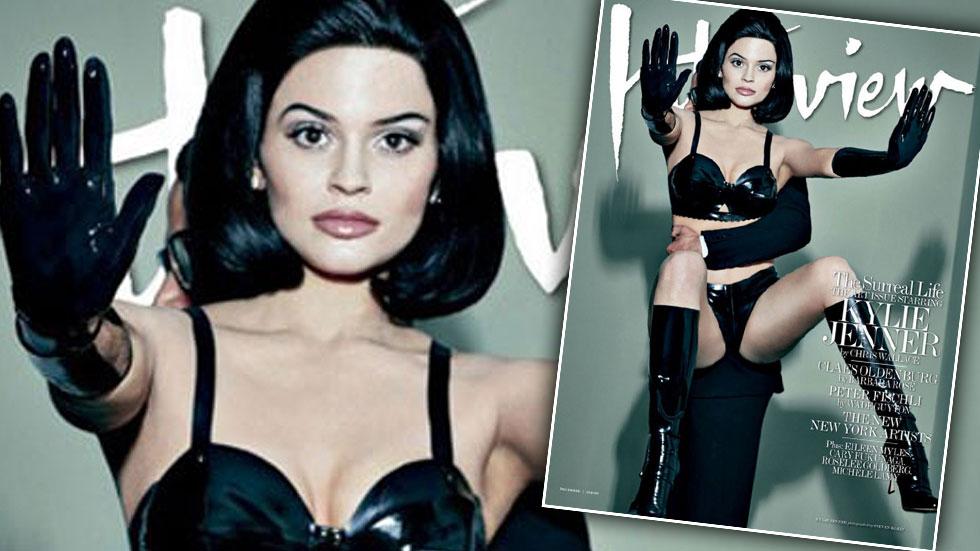 The torch has been passed—it's now Kylie Jenner's turn to try and break the Internet in her risqué photo shoot with Interview Magazine. The teen opened up to the mag about losing parts of her youth, experimenting with her appearance, and waking up each morning with anxiety.
Article continues below advertisement
The spread with the newly minted 18-year-old, was shot by Steven Klein and featured Kylie in provocative positions and nearly naked fashion choices.
She rocked multiple wigs and lots of latex in a dominatrix/doll-themed photo shoot, which showed her straddling a male model and donning a pair of a**-less chaps.
Article continues below advertisement
Kylie told the magazine, "I'm just trying to not lose myself through this process, because I feel like I've already lost parts of me, like, my youth." She explained further, "I feel like I'm going to look back and be like, 'Damn, I wish I could've just been a kid and done normal teen - age stuff that my friends get to do.' But it also is a blessing."
Article continues below advertisement
Everything changed for Kylie when she was 16, chopped her hair off and dyed it blue. She said she felt like she could experiment with her look and "be whoever I wanted to be."