PHOTOS
Country Stars React To 'Horrific' Las Vegas Shooting: 'This World Is Sick'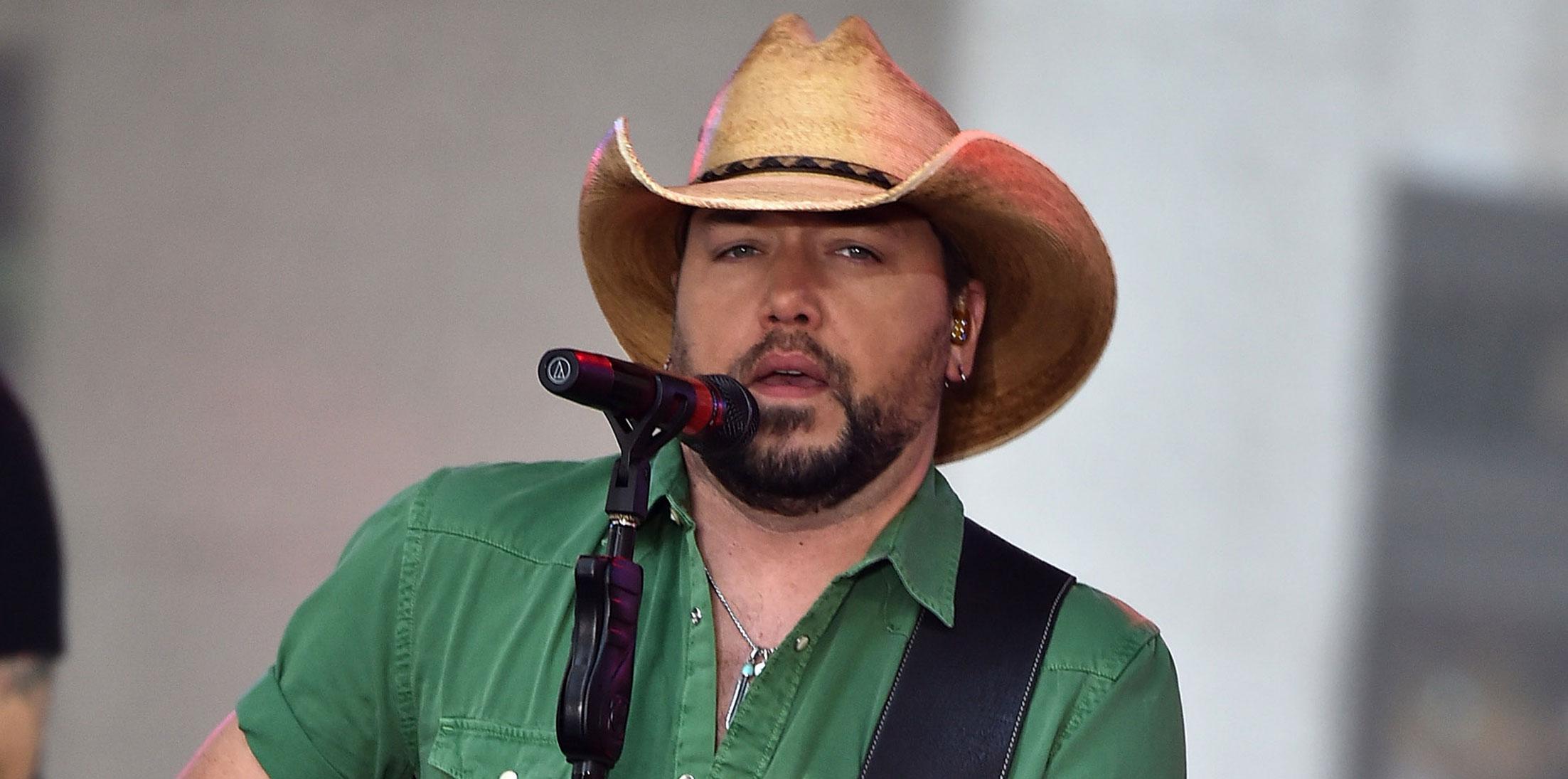 The country music world was shocked and horrified on Sunday night when a gunman opened fire on the crowd at the Route 91 Festival in Las Vegas. At least 50 people were killed in the mass shooting, while over 400 have been reported injured. The shooting occurred on the last night of the three-day country music fest, during country singer Jason Aldean's performance. Jason has since released a statement addressing the "horrific" event, while several other country stars, including Carrie Underwood, Thomas Rhett, and Keith Urban, have taken to Twitter and Instagram to express their sorrow and outrage over the tragedy.
Article continues below advertisement
On Instagram, Jason wrote, "Tonight has been beyond horrific. I still dont know what to say but wanted to let everyone know that Me and my Crew are safe. My Thoughts and prayers go out to everyone involved tonight. It hurts my heart that this would happen to anyone who was just coming out to enjoy what should have been a fun night. #heartbroken#stopthehate."
As the shooting began, both Jake Owen and Chris Young, who had both performed at the festival, live tweeted the horror. "Gun shots!!! Vegas. Pray to god. Love you guys. Love you Pearl," Jake tweeted. Pearl is Jake's five-year-old daughter. Jake later tweeted that he and his team were okay but that "others aren't. Please pray."
Article continues below advertisement
Chris tweeted that he was "still shaking" in the wake of the shooting, during which he hid "on the floor of a trailer behind the stage." "This is heartbreaking," he later tweeted.
Just the night before, Maren Morris had performed at the fest. "I'm in shock over this. Heartbroken for all those lives taken too soon," she tweeted.
Article continues below advertisement
Lauren Alaina had also performed at the festival. She tweeted, "Praying for everyone at Route 91. That crowd was one of the best I've played for all year. This news is devastating. My camp is home & safe." She later added, " I won't be sleeping tonight. Instead I am going to pray and pray and pray for the people in Vegas."
"This world is sick," wrote Kane Brown, who'd sung earlier that day.
Article continues below advertisement
Thomas Rhett wrote, "I just can't even fathom what happened in Vegas. My heart is broken. My love and all my prayers go out this morning to every family and friend who suffered loss, and everyone who was there. May God be with you through this tragic time."
"Woke up to such horrible news. We are praying for the victims and their families. May the Lord bring some comfort to them," Carrie Underwood wrote.
Article continues below advertisement
Keith Urban also addressed the tragedy, tweeting, "Stilled and speechless... Our hearts and prayers are with everyone involved and affected. – KU"
"Praying for everyone at #HarvestFestival. There are no words right now that suffice," Brad Paisley wrote.
Article continues below advertisement
New American Idol judge Luke Bryan tweeted, "Words can't begin explain sadness. My family my and I are praying for the victims of this tragedy. Truly heartbroken."
"Just sad," Kelsea Ballerini wrote. "And so sorry for the fans who came to sing and dance and be free and happy. thinking of everyone there & my friend @Jason_Aldean."