PHOTOS
Leah Calvert Celebrates Daughter Adalynn's Second Birthday With Lovey Dovey Texts From Jeremy! Read 'Em Here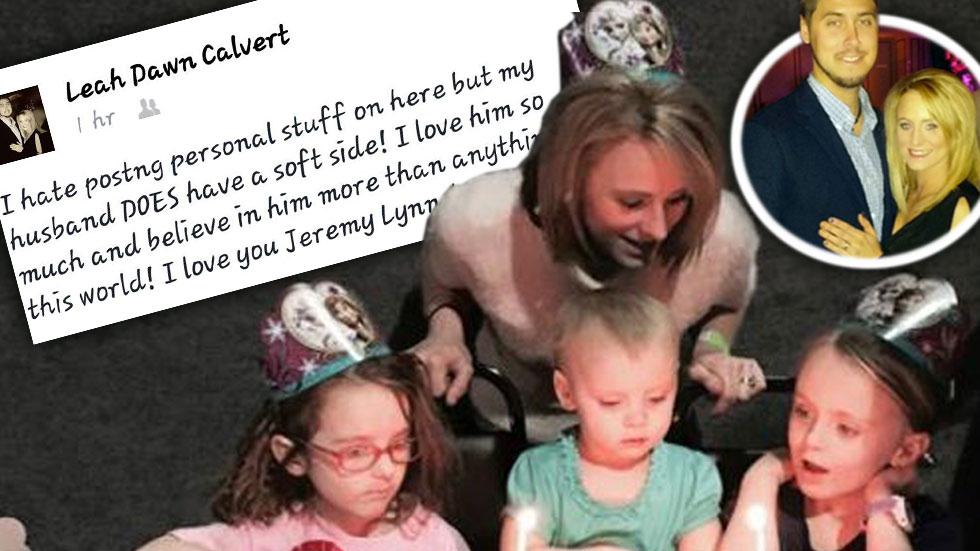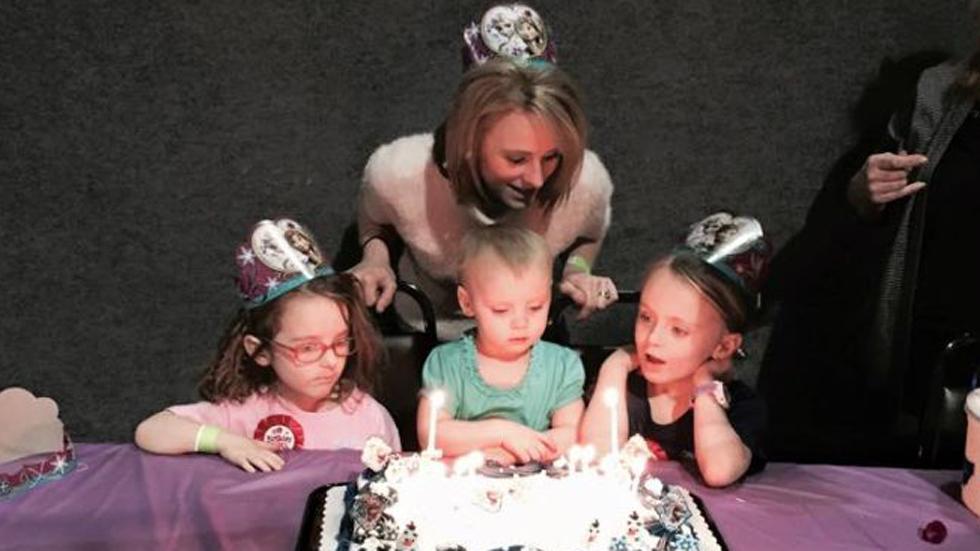 What's the best possible birthday gift a little girl could get? Her two parents working things out! Leah Calvert's youngest daughter Adalynn turns two tomorrow and today, Leah proved to Teen Mom 2 fans who may have been questioning her marriage that she and her hubby Jeremy Calvert are more in love than ever.
Article continues below advertisement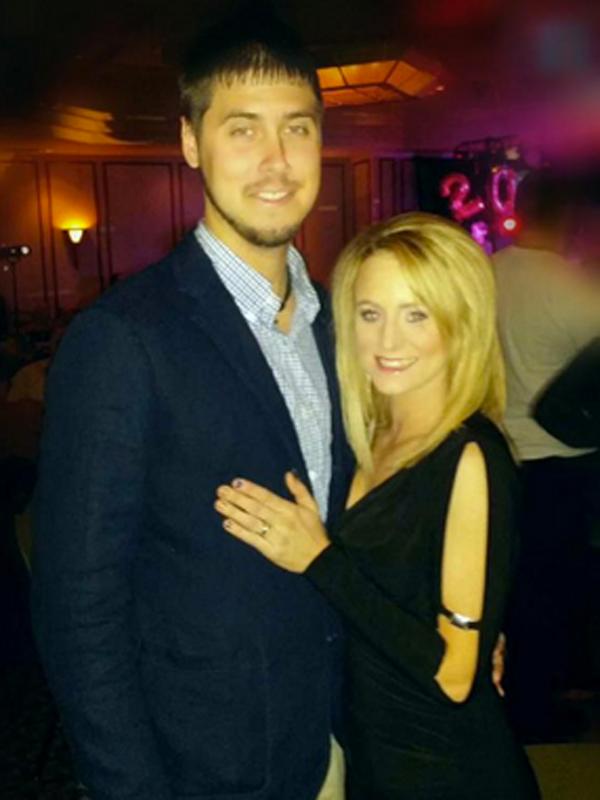 In two posts posted to Leah's official Facebook fan page (which have subsequently been deleted), Leah shared her love for her husband and even posted a screen shot of a texting conversation the pair had earlier this morning.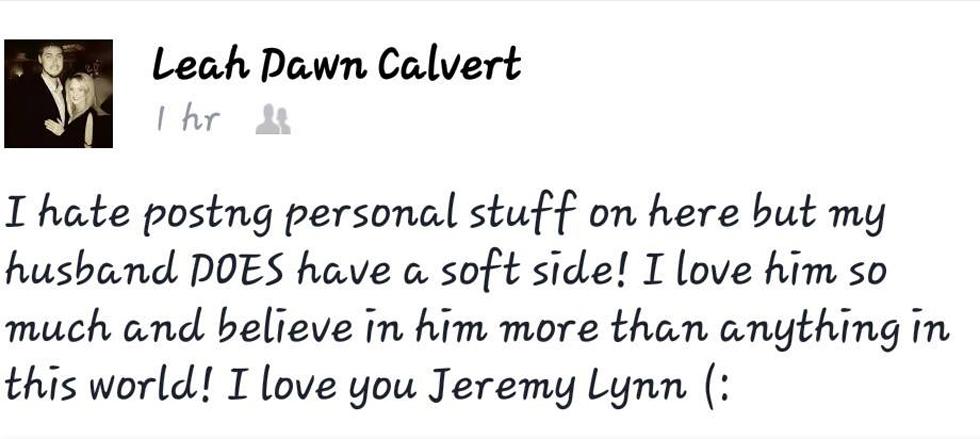 Leah first said that she doesn't like posting personal things on her fan page but then went on to gush that her husband "does have a soft side" and that she "believes in him more than anything."
Article continues below advertisement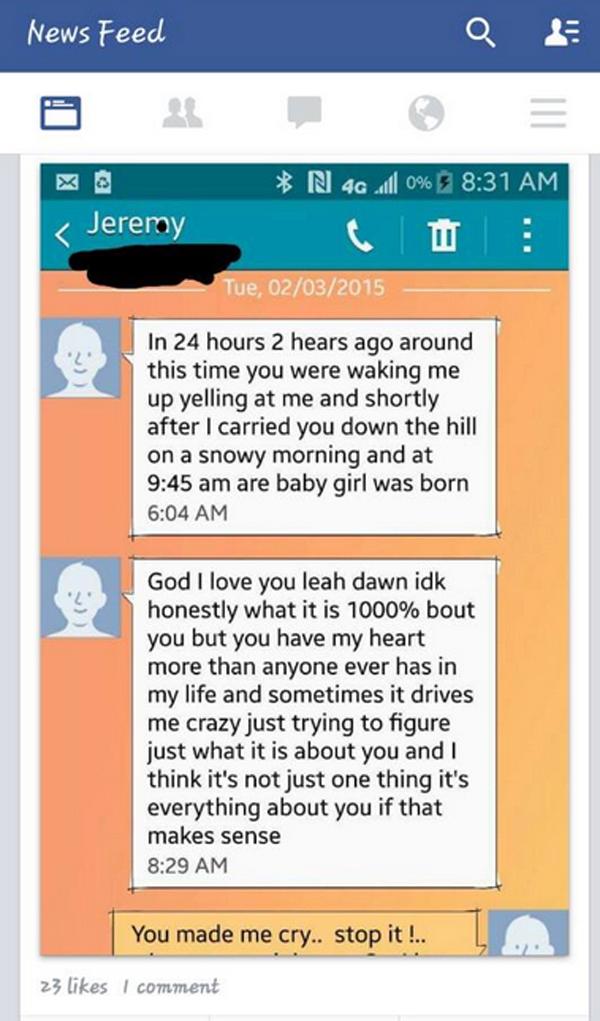 Leah then followed up the status update with this screen shot of their text messages. In the convo, Jeremy seemingly remembers taking Leah to the hospital to have their daughter, and then talked about how much he loves her. "You have my heart more than everyone ever has in my life," he added. Aw!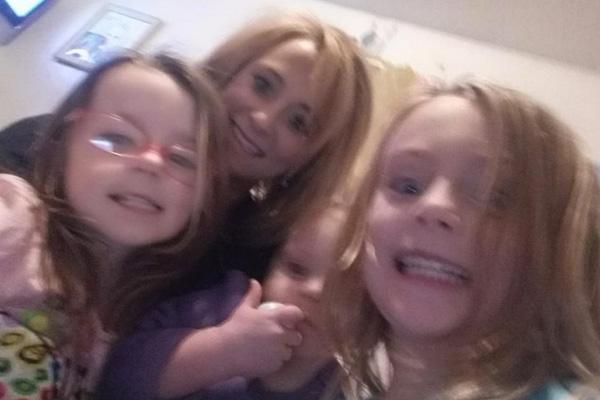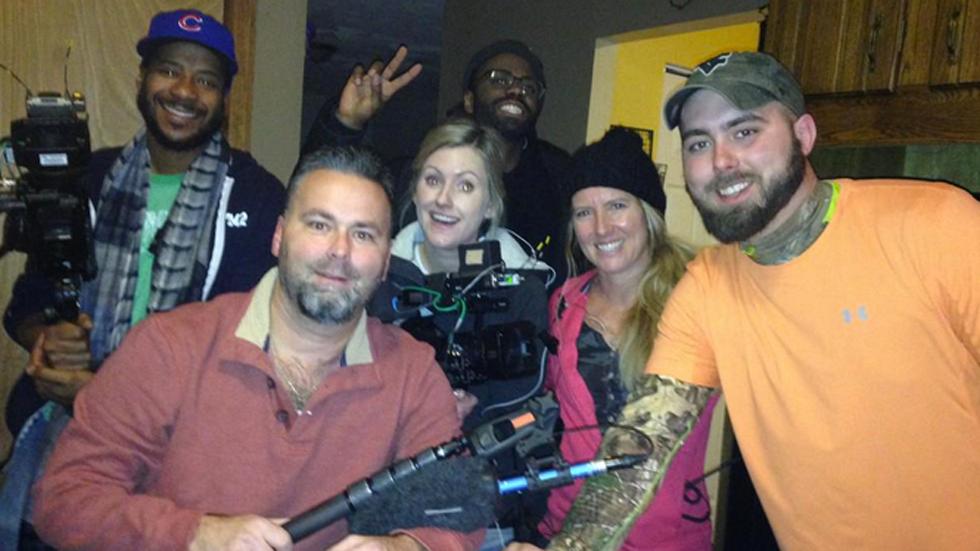 And though MTV hasn't yet confirmed it, Leah and Jeremy are in the midst of filming Teen Mom 2's sixth season. Just yesterday, Leah's ex Corey Simms' dad Jeff posted this photo of them and their crew! We're excited to see Leah and Jeremy all lovey-dovey again and not fighting over his job or her relationship with Corey like they did for the past few seasons. Finally.
What do you think of this sweet convo? Do you think it means that Jeremy and Leah are really back on? Tweet us @OKMagazine.
PHOTOS: Proof That The Cast has Started Filming Teen Mom 2 Season 6