PHOTOS
Lena Dunham Says She's 'Happy Joyous & Free' After 24 Pound Weight Gain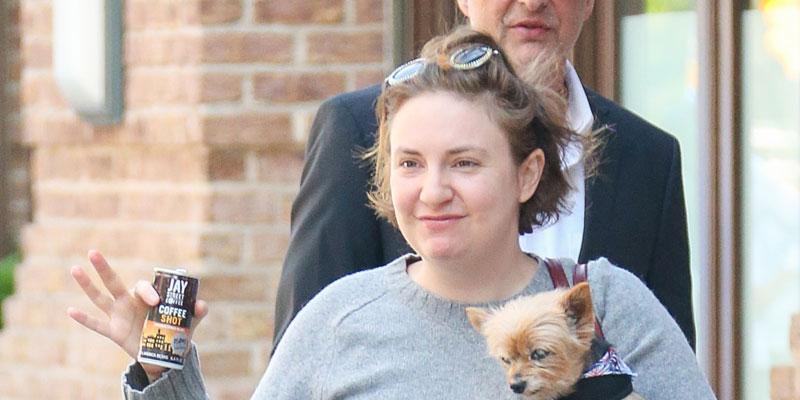 Lena Dunham has been keeping a low profile since her split from Jack Antonoff back in January. However, she looked energetic, refreshed, and in high spirits as she left her NYC apartment with her cute pup snuggled close to her chest. Read on to check out the pics!
Article continues below advertisement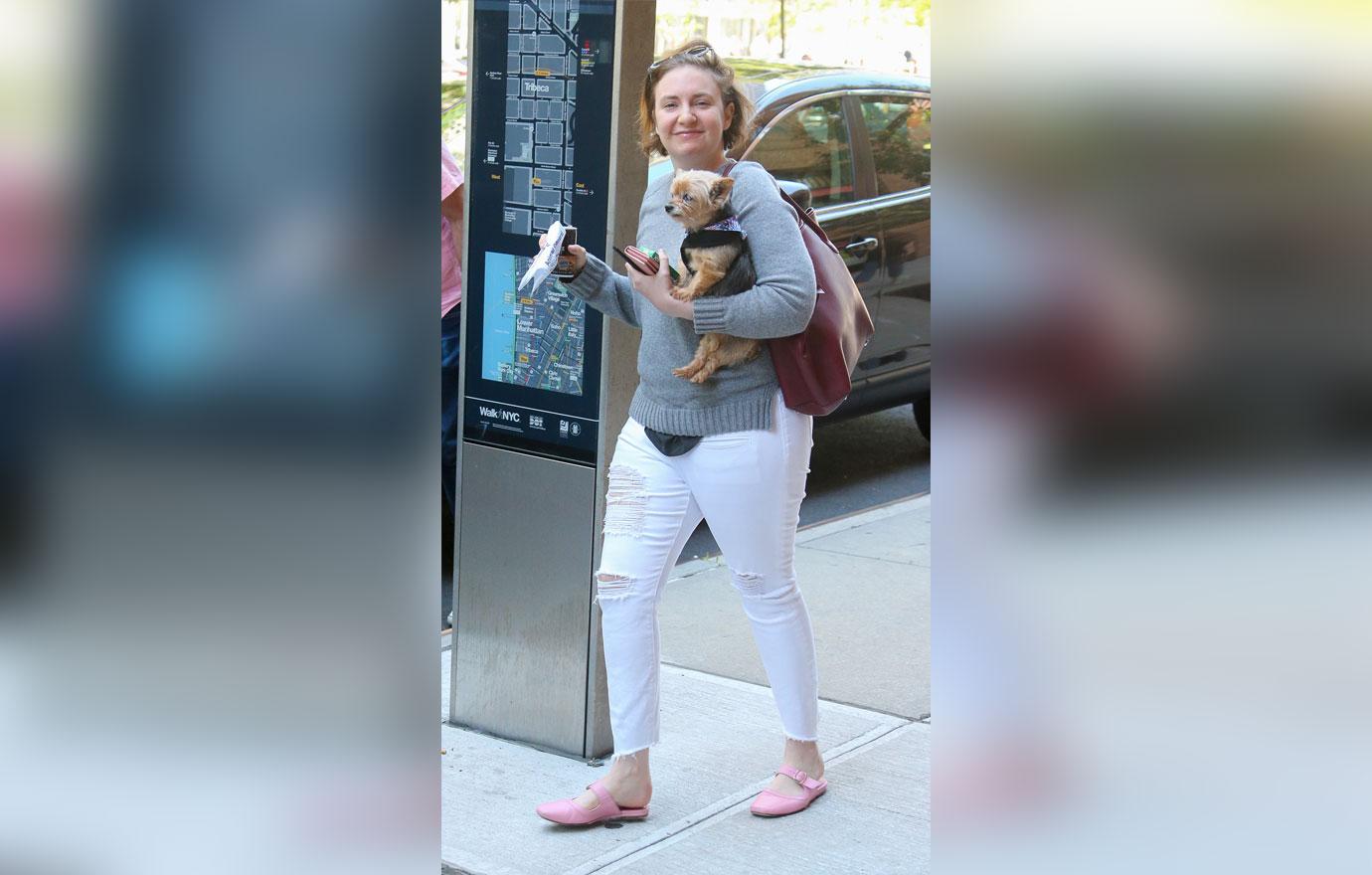 The Girls star teamed a grey knit sweater up with a pair of distressed and cropped white jeans.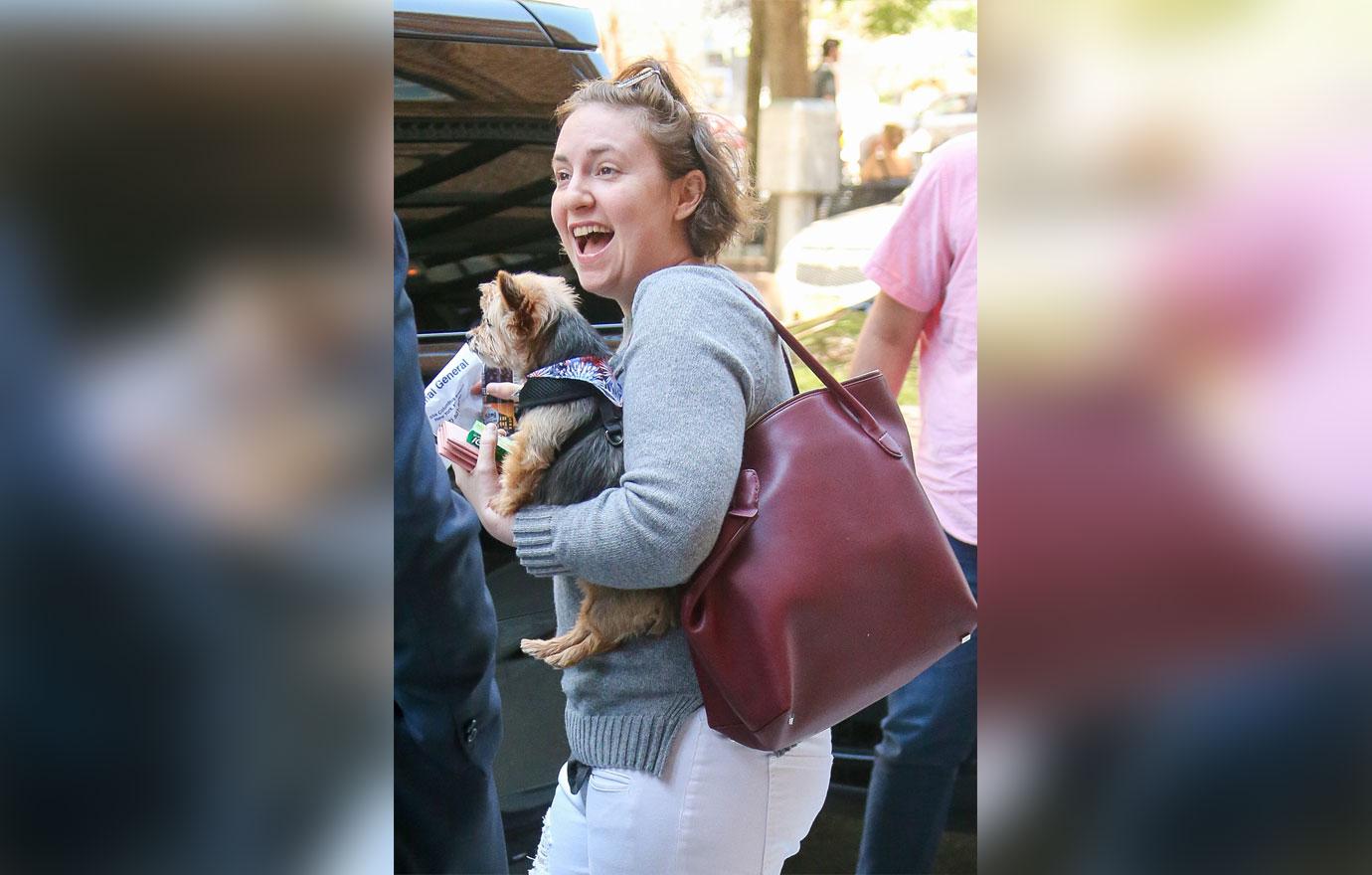 She slung an oversized burgundy bag over one shoulder and wore baby pink flats on her feet.
Article continues below advertisement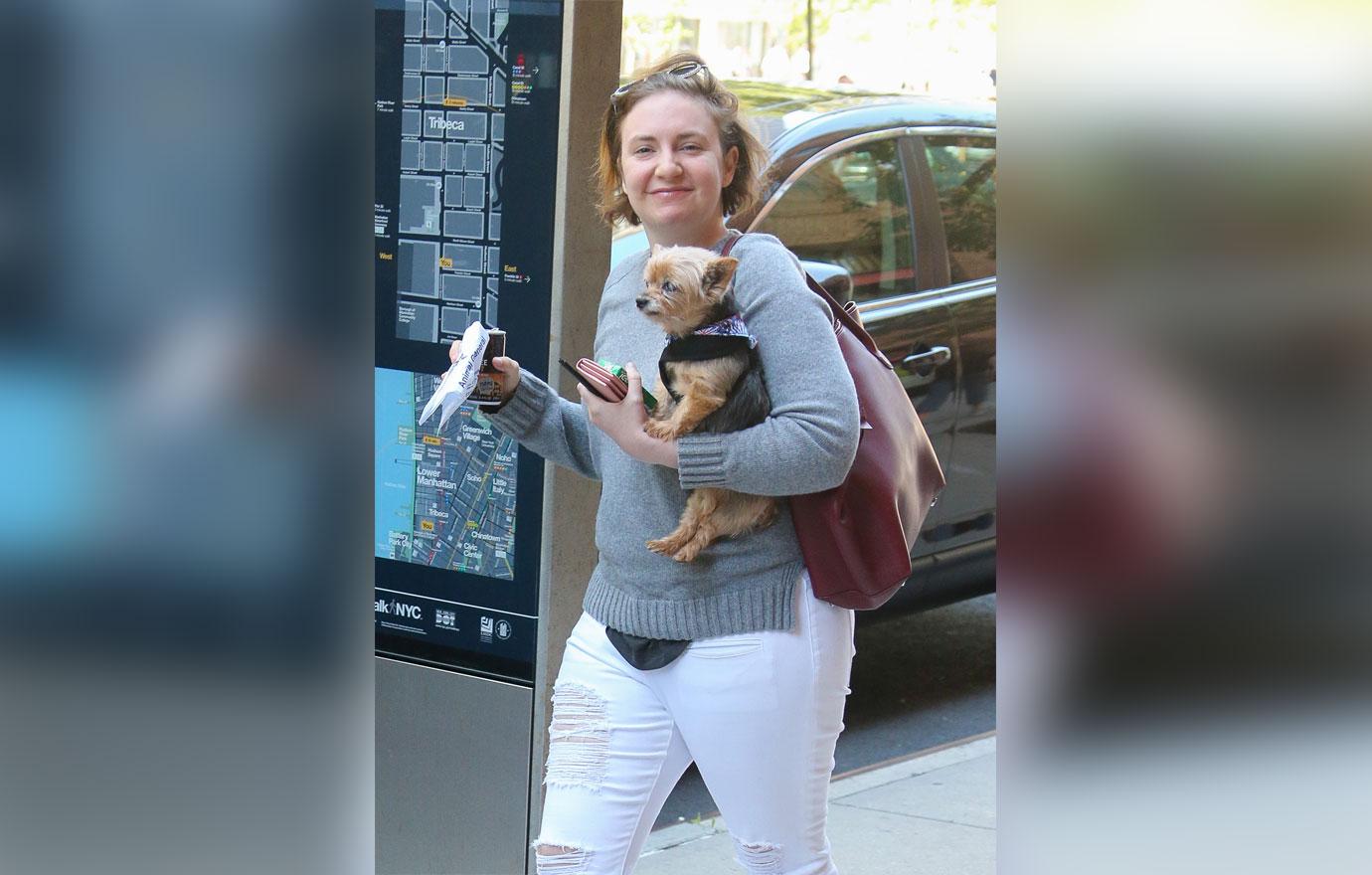 The 32-year-old opted for very little makeup and kept her short hair out of her face with the aid of some sunglasses.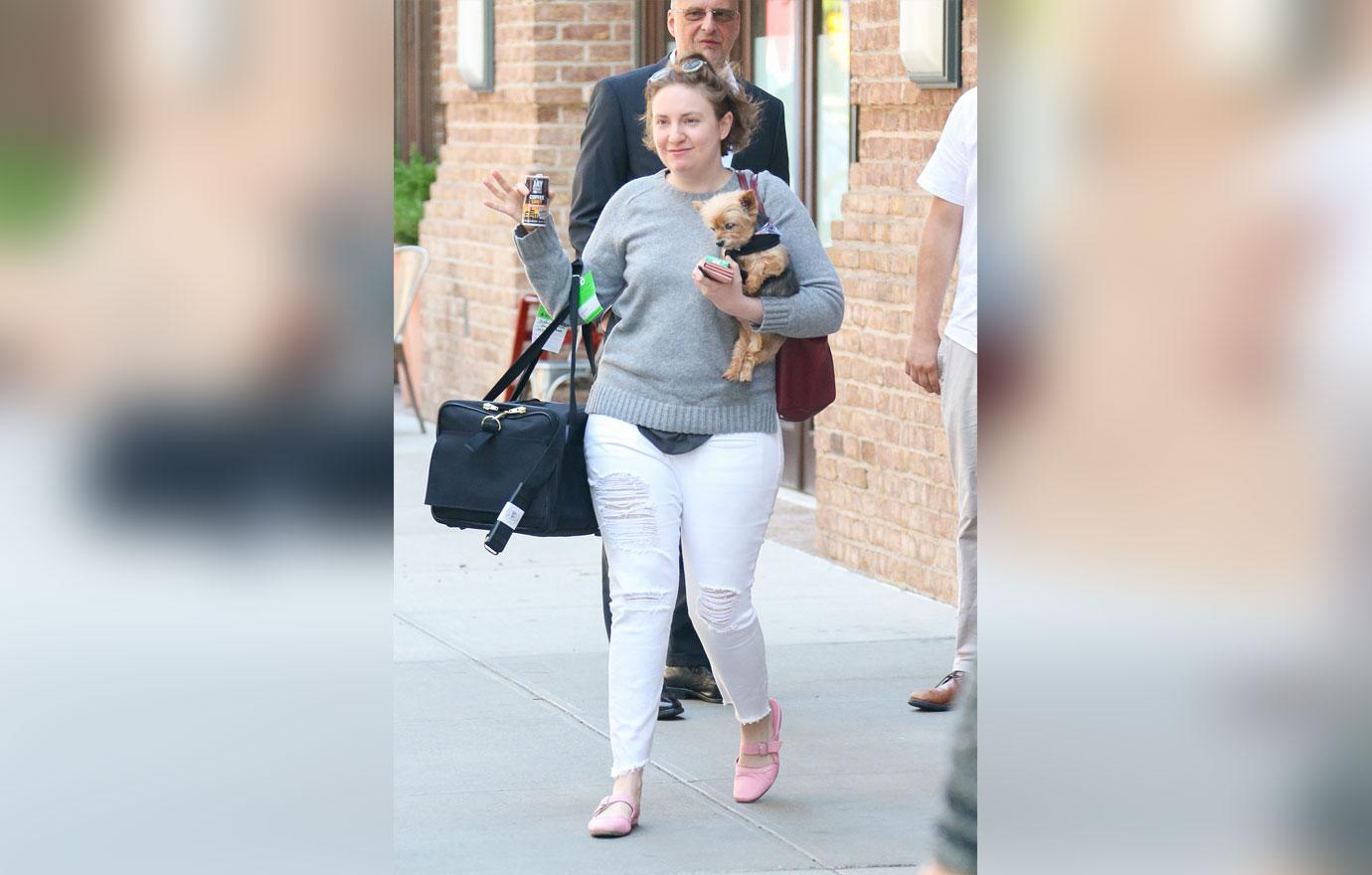 Earlier today, Lena opened about her weight and health on Instagram. She compared a recent photo with one from back in April 2017 and got honest and vulnerable with her caption. She wrote "On the left: 138 pounds, complimented all day and propositioned by men and on the cover of a tabloid about diets that work. Also sick in the tissue and in the head and subsisting only on small amounts of sugar, tons of caffeine and a purse pharmacy."
Article continues below advertisement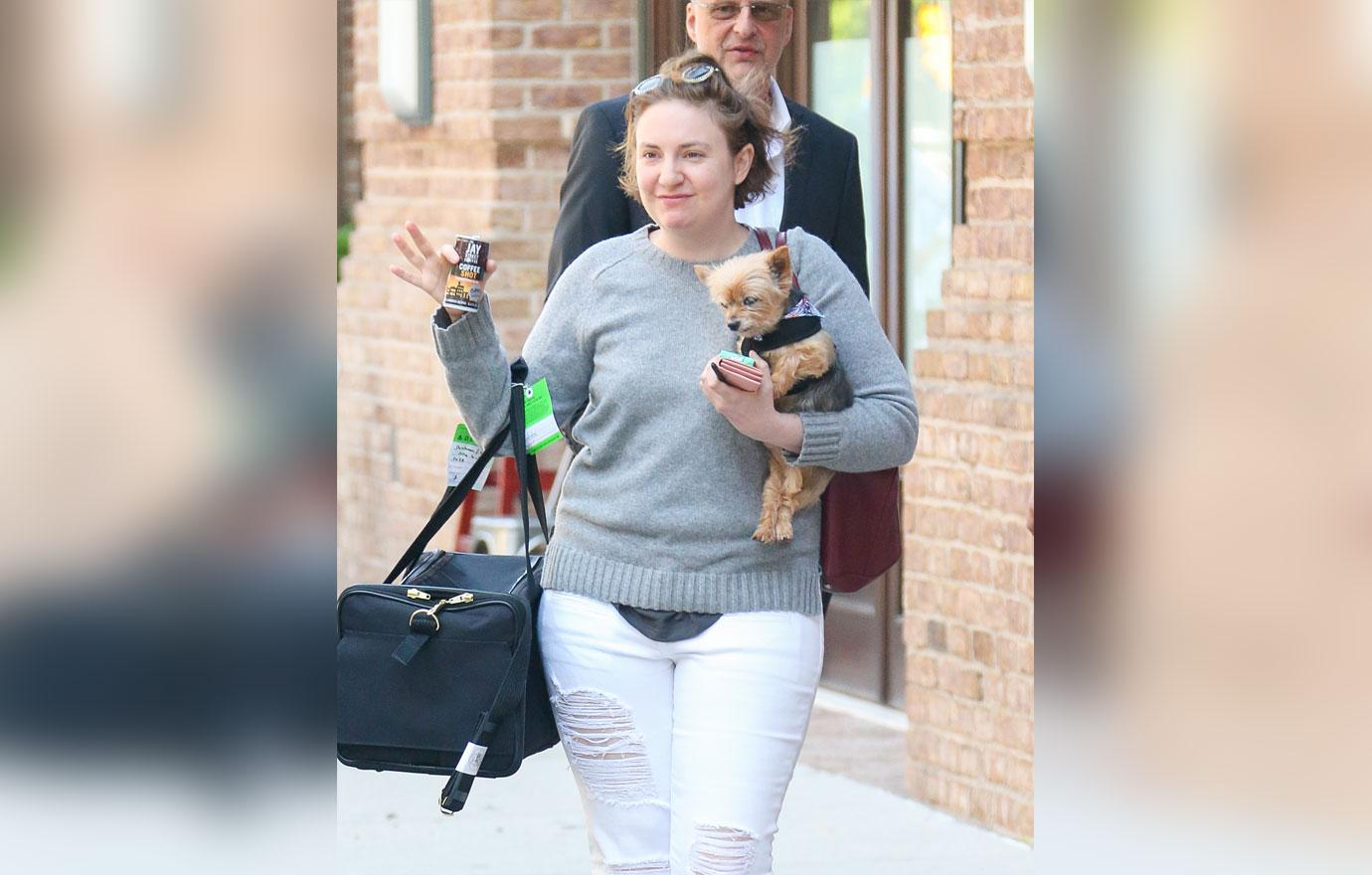 She continued with, "On the right: 162 pounds, happy joyous & free, complimented only by people that matter for reasons that matter, subsisting on a steady flow of fun/healthy snacks and apps and entrees, strong from lifting dogs and spirits. Even this OG body positivity warrior sometimes looks at the left picture longingly, until I remember the impossible pain that brought me there and onto my proverbial knees. As I type I can feel my back fat rolling up under my shoulder blades. I lean in."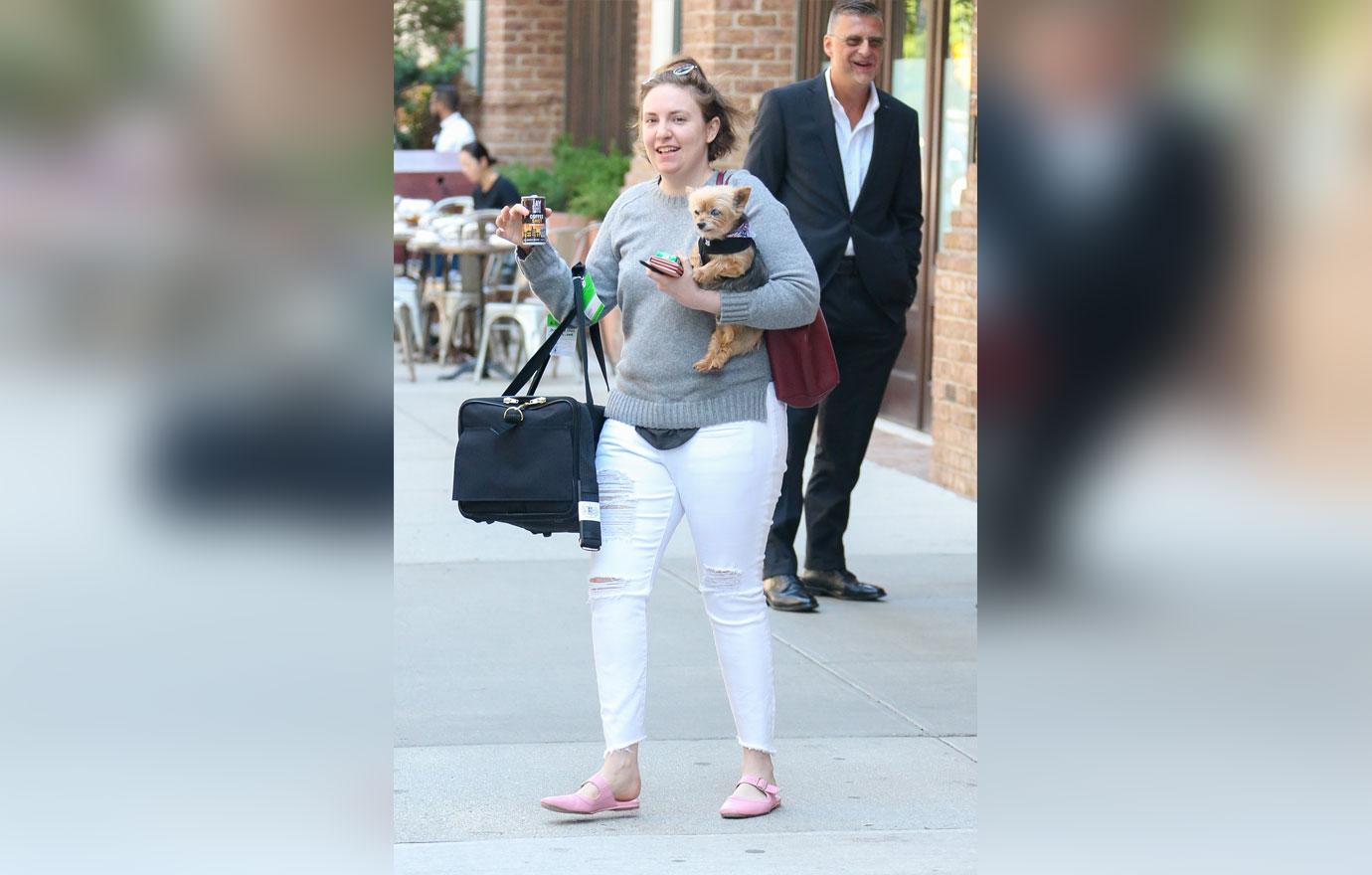 What do you think about Lena's Instagram posts? Sound off in the comments!