PHOTOS
'Little People, Big World' Stars Zach & Tori Tell All On Baby Jackson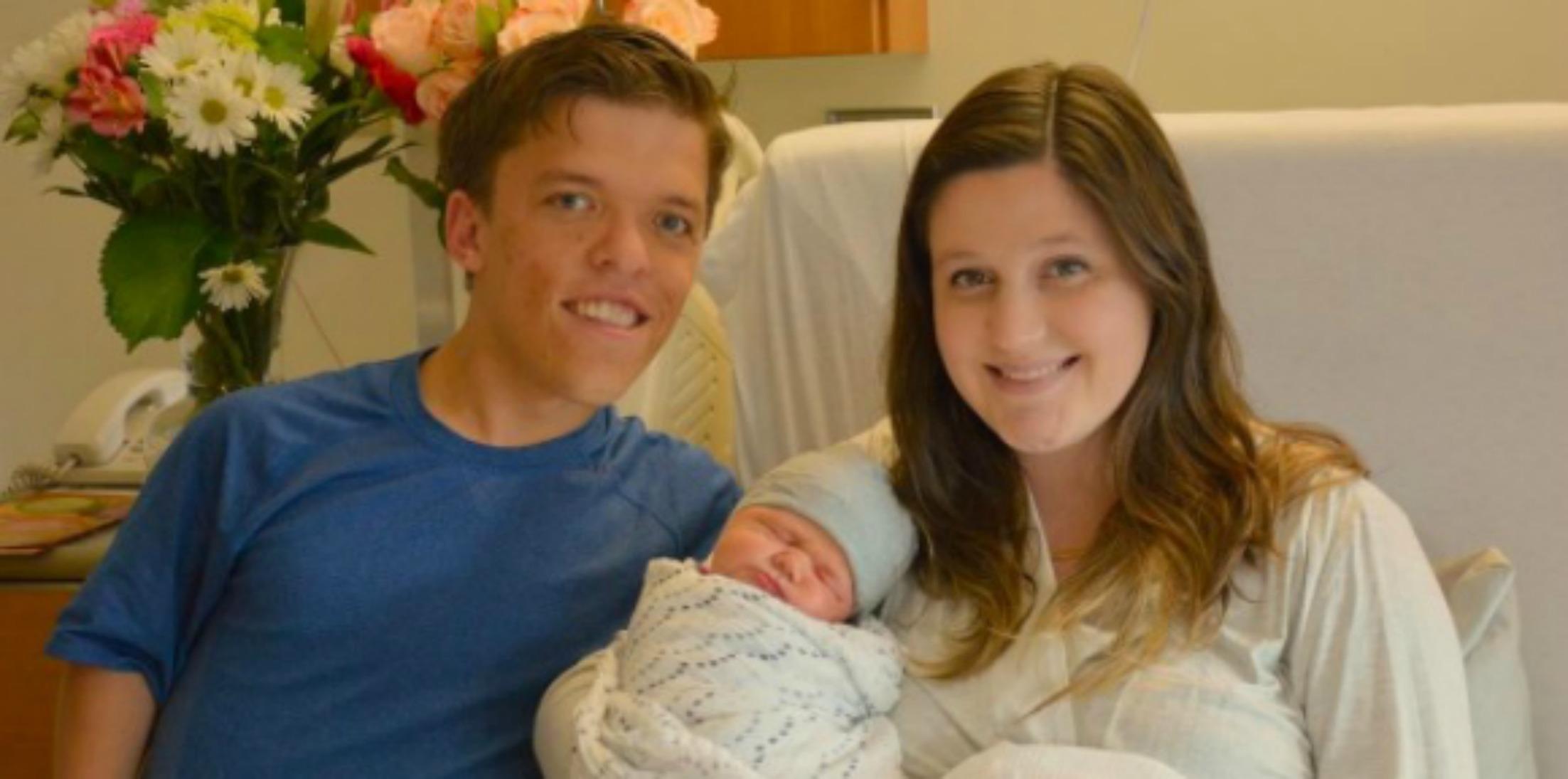 It's been almost three months since Zach and Tori Roloff welcomed their son Jackson Kyle into the world, and now the proud parents are telling all on their newborn's first few weeks of life! In new behind-the-scenes footage from the couple's show, Little People, Big World, Zach and Tori reveal that Jackson is "for the most part, sleeping through the night" and "pretty much loves being naked." "Just like his father," Tori joked. Although he's barely three-months-old, Jackson has already enjoyed a soccer game, lots of walks with the rents, and multiple visits to his grandparents' farm. Click through for more details on Zach and Tori's baby boy!
Article continues below advertisement
According to Zach, little baby Jackson "loves bath time…,the pool," and "not being restricted." He even loves getting his diaper changed!
Unfortunately for Tori, baby Jackson is a snorer just like his dad. "We both sleep through each other's snoring," Zach said. "Father like Son."
Article continues below advertisement
Tori and Zach also described themselves as chill parents. "We're pretty chill," Tori said.
Despite their casual approach to parenting, Tori previously admitted on Instagram that her biggest struggle has been breastfeeding. "I just figured it would come naturally because it's what nature intended-I was so wrong…it took every ounce of me to not quit," she wrote.
Article continues below advertisement
"We as women just do the best we can and that's all anyone can ask. You do you mamas. Don't let anyone make you feel insignificant or like you're not doing your best," she continued.
Are you surprised Zach and Tori are such chill parents? Sound off in the comments below!