PHOTOS
Who Is Lukas Gage? 5 Facts About The Viral 'Euphoria' Star, Insulted By Director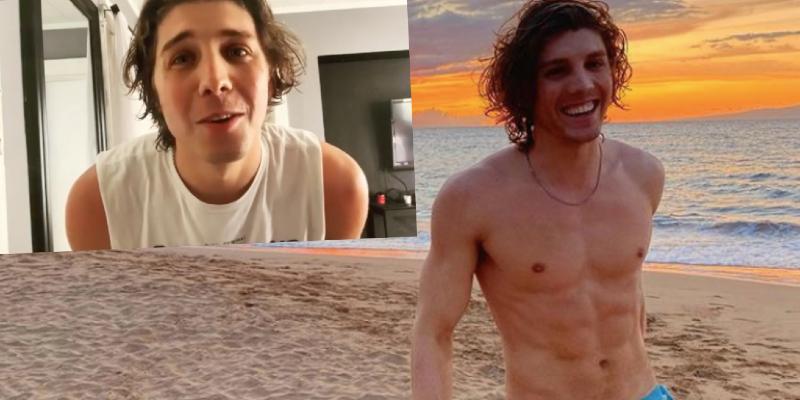 Lukas Gage slammed the casting director who insulted his apartment during a Zoom audition after having failed to place the actor on mute.
In the clip posted to his Instagram, the 25-year-old can be seen adjusting his camera and preparing for his scene when the voice of a British director is heard in the background, mocking the size of Gage's apartment while under the impression he'd been placed on mute.
Article continues below advertisement
The director gushed: "These poor people live in these tiny apartments. I'm looking at his background and he's got his TV…"
"Oh my god, I am so, so sorry Lukas," with the actor insisting: "No, it's totally … listen, I'm living in a 4×4 box, just give me the job and we'll be fine."
Gage went on to caption the video: "psa: if youre a s*** talking director make sure to mute ur mic on zoom meetings," and it appears the moment struck a nerve with his actor friends.
The clip has since gone viral, but what else is there to know about the California native? Scroll through the gallery to find out more!
Big Social Media Following
Gage has amassed a pretty impressive following on social media, boasting over 110,000 followers on Instagram and another 41,800 on his official Twitter handle. Since his viral video clip, those numbers are only going to skyrocket in the coming days.
Article continues below advertisement
He Landed His Breakout Role On 'Euphoria'
In 2019, Gage starred as Tyler in the ever-so-popular HBO drama, Euphoria, opposite fellow cast members Zendaya, Sydney Sweeney and Maude Apatow. While season 2 is expected to premiere in December 2020, Gage won't be reprising his role for a second run.
Article continues below advertisement
He Once Crossed Paths With Caitlyn Jenner
In September 2015, just months after her coming out to Diane Sawyer, Gage crossed paths with Caitlyn Jenner, who seemed more than happy to pose for a selfie with him. The snap was taken before the actor's career took off, having amassed just over 1,000 likes on Instagram.
Article continues below advertisement
He Starred In A Netflix Mockumentary Series
Who can forget Netflix's American Vandal? The short-lived mockumentary series, which spanned two seasons on the streaming platform, saw Gage land the part of Brandon Galloway in the show's first series.
Article continues below advertisement
He's Part Of The Bey-Hive
In May 2016, Gage attended Beyoncé's Formation World Tour, and judging by his front-row seats, he appears to be a massive fan of the "Partition" singer. His caption for the video read: "She changed my DNA."