PHOTOS
Mackenzie Mckee Posts Emotional Message About Mom Angie's One Year Battle Against Cancer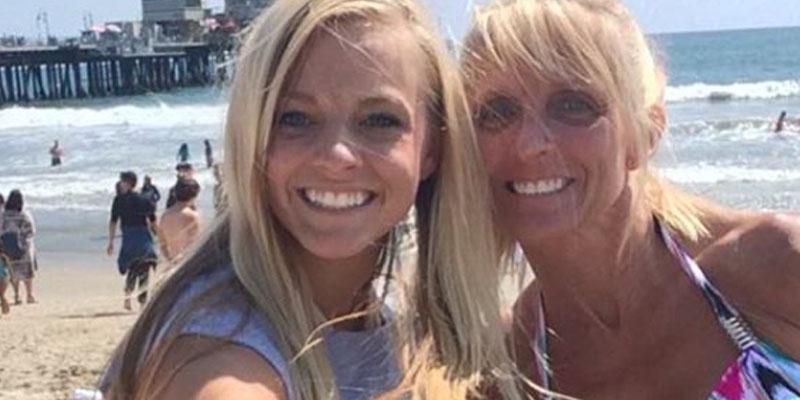 Mackenzie Mckee's mom is an inspiration to all. To start off the new year, the former Teen Mom 3 star took to Instagram to open up about her difficult year after finding out that her mother Angie has brain and lung cancer. After many ups and downs, the mother-of-three posted an emotional message for her mother following her year long battle.
Article continues below advertisement
"2018 was the hardest and one of the best years of my life.. it started out so rough. Finding out my mom had stage four cancer was devastating. But since than I have watched my mom slowly change the world and her story isn't over yet," the former Teen Mom 3 star wrote.
She continued, "We got to share her story on MTV, I got to travel and listen to her speak, I got my first tattoo, I launched 3 new programs with my business partner @paige_ball05, #bodybymac has grown so much in 2018, I paid my car off, I bought my first home, I gave my daughter the birthday party of every little girls dream, my baby learned to walk and talk, I grew closer to God, I became a better wife (tried to at least), and grew as a person."
Article continues below advertisement
She concluded her emotional post, "However, I also cried, many nights I cried. I've had a lot of fear this year. I always went straight to my mom in the middle of the night for help with horrible panick attacks. I hated to bother her when she is the one battling the cancer, but she is the one person I spent my life going to for help. She isn't even scared herself, she gave it to God and is trusting in his plan. I called off two shows this year because MENTALLY I was not prepared. That was so hard for me to do. But trainers told me with everything I had going on NO WAY should I step on stage. So many good and scary and bad things happened this year but it was the most moving year of my life. I am ready for 2019 and trusting in Gods plan for me. Happy New Year everyone. Go to @angiedouthit page and congratulate her for one year of her cancer battle."
Article continues below advertisement
Throughout the year, the mother-of-three has kept fans updated on her mother's battle including her chemo treatments and progress.
Send some well wishes to Angie in the comments section below!