PHOTOS
Makeup-Free Cardi B Takes Daughter Kulture To Disneyland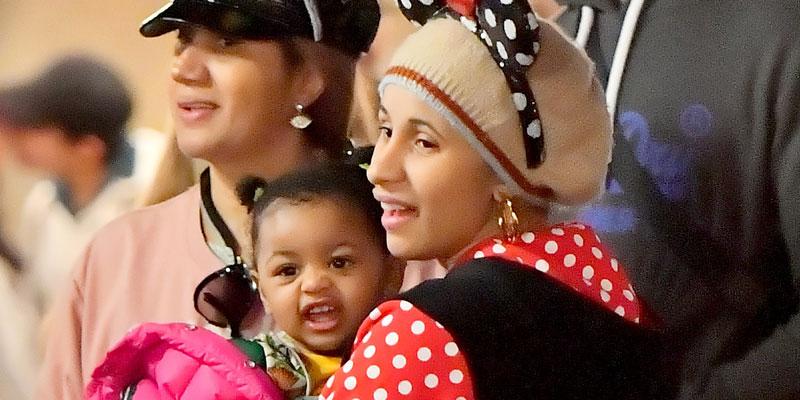 Cardi B took her daughter Kulture to Disneyland for a fun night out on November 2! Rather than her normal glam, the "Press" rapper went casual and makeup-free for the outing.
Article continues below advertisement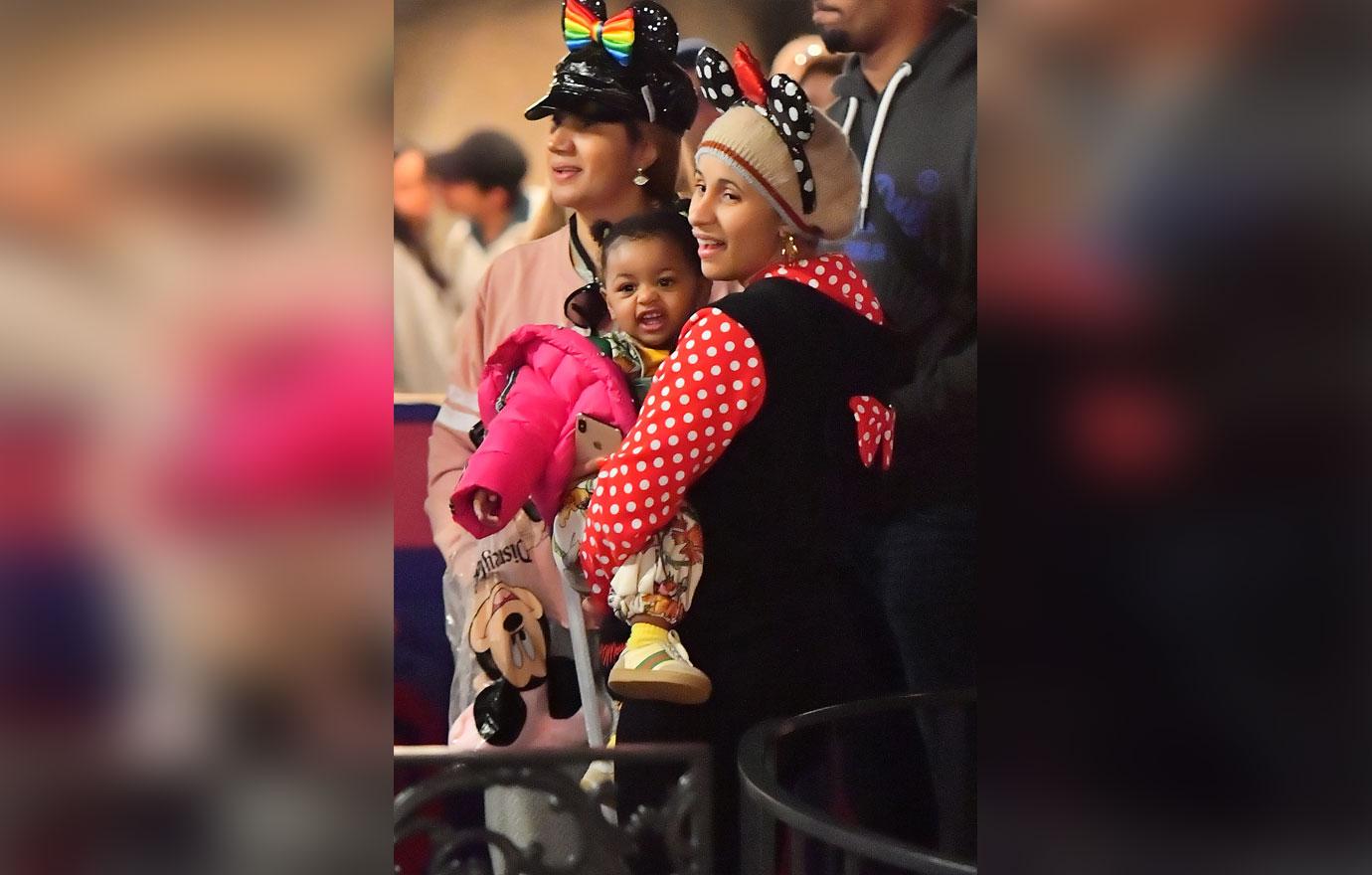 Cardi, 27, wore a Minnie Mouse ears and a onesie to match the amusement park theme. The rapper was makeup-free and had her hair tucked back in a beanie. The flashiest thing Cardi sported were Louis Vuitton hoop earrings.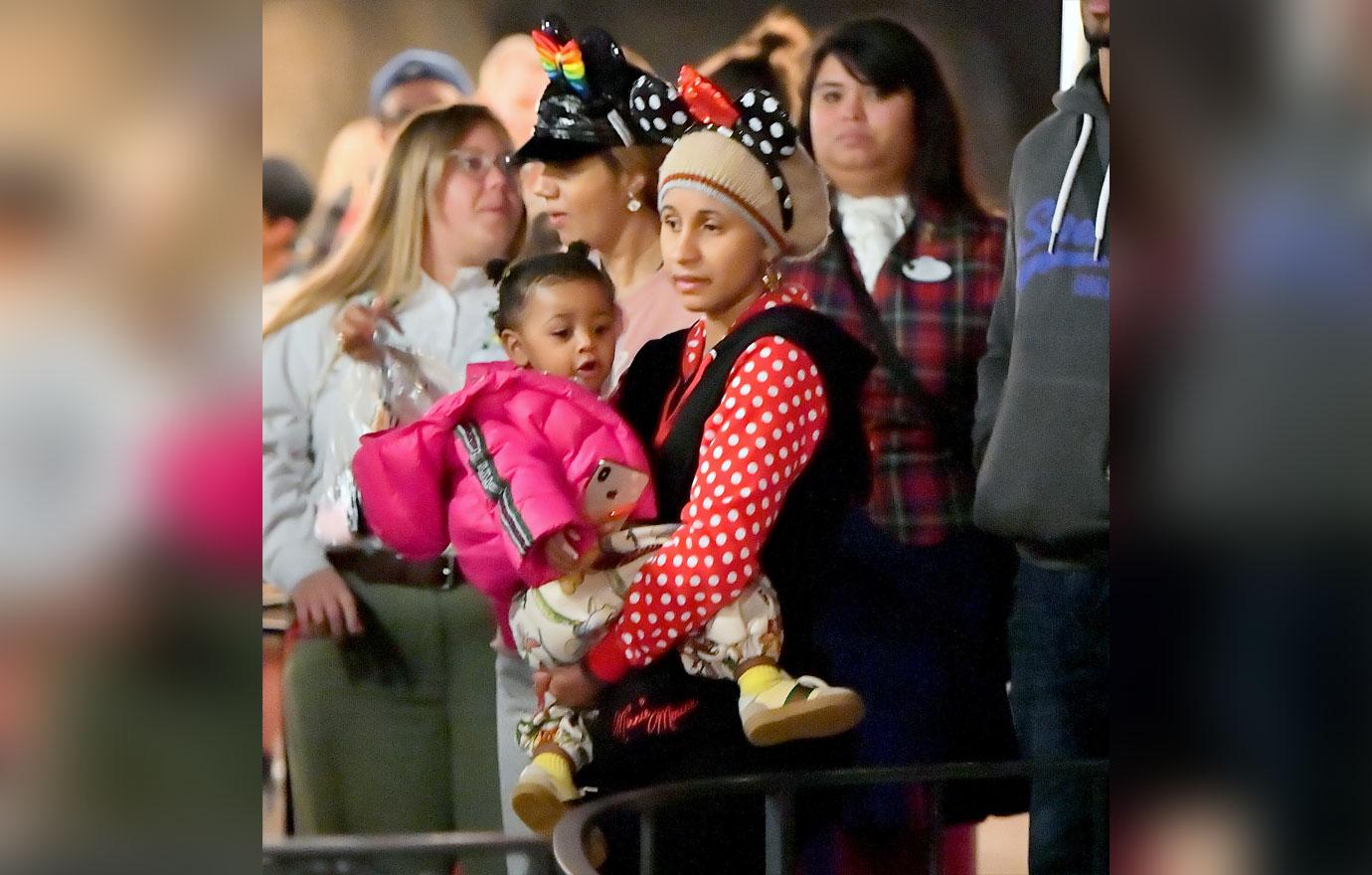 Although she went for a casual look, Kulture was dressed head to toe in Gucci and a huge pink puffer jacket. The mom-of-one showed off her daughter's outfit on Instagram. "Mom life, I'm about that! Styled by Mommy," she wrote.
Article continues below advertisement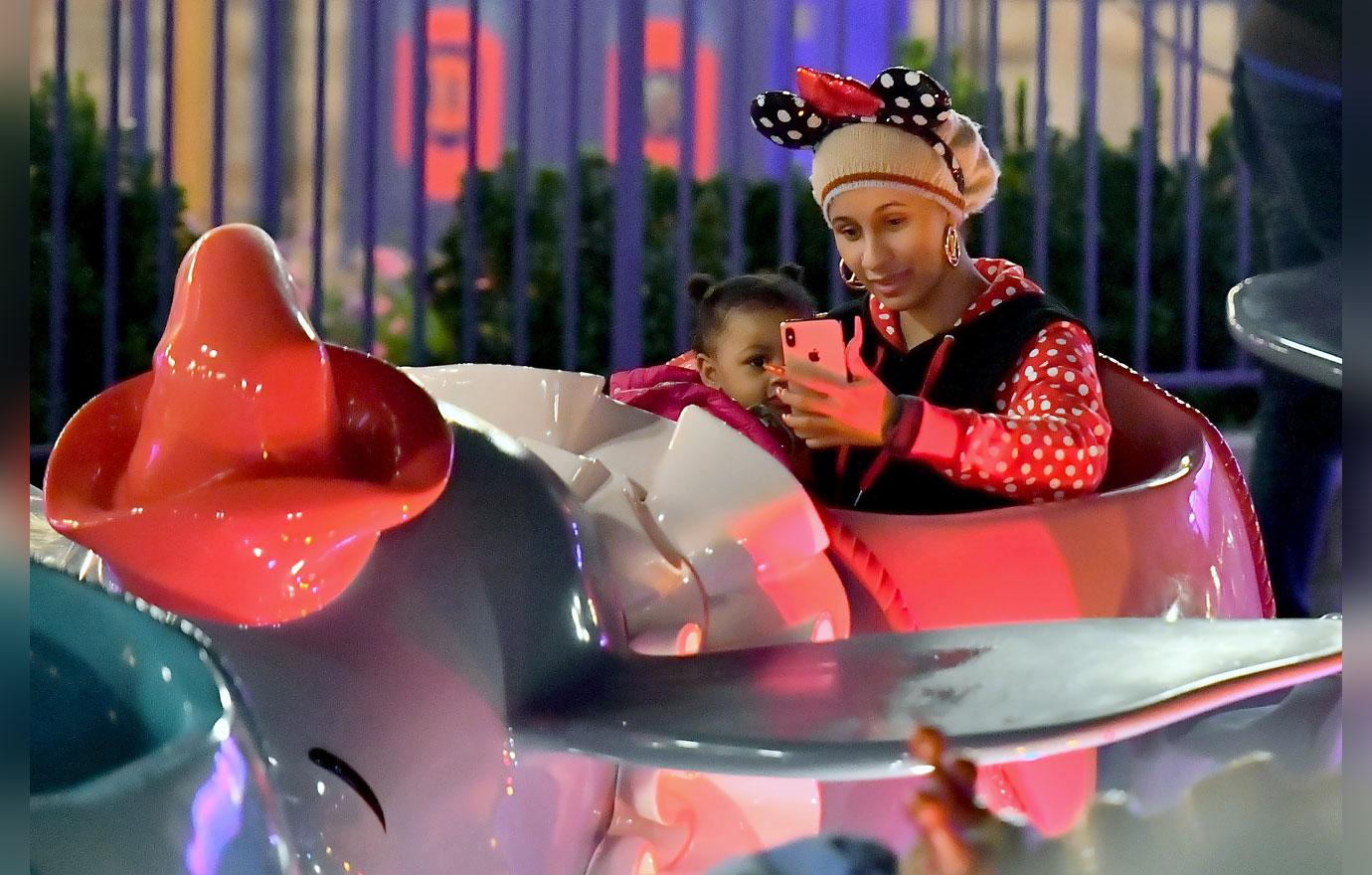 Cardi, her daughter, and her mom checked out all the rides offered for children during their night out. The "Press" rapper documented a lot of the evening on Instagram. The mother-daughter duo screamed for joy on some of the rollercoasters and took selfies throughout their time at the park.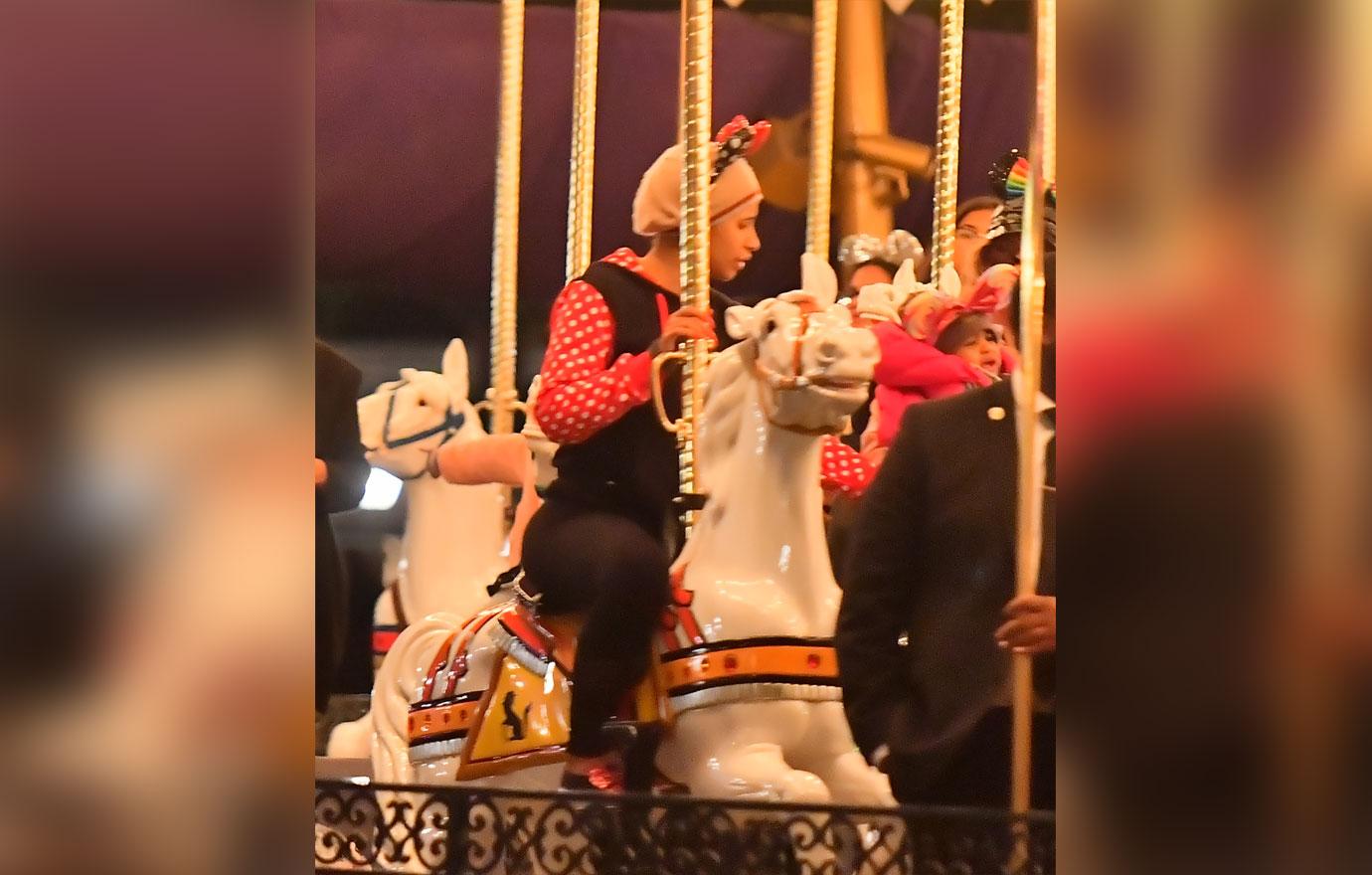 Kulture appeared to be super fascinated during the fireworks show. Cardi gave her daughter cotton candy, but she just focused on the bright lights.
Article continues below advertisement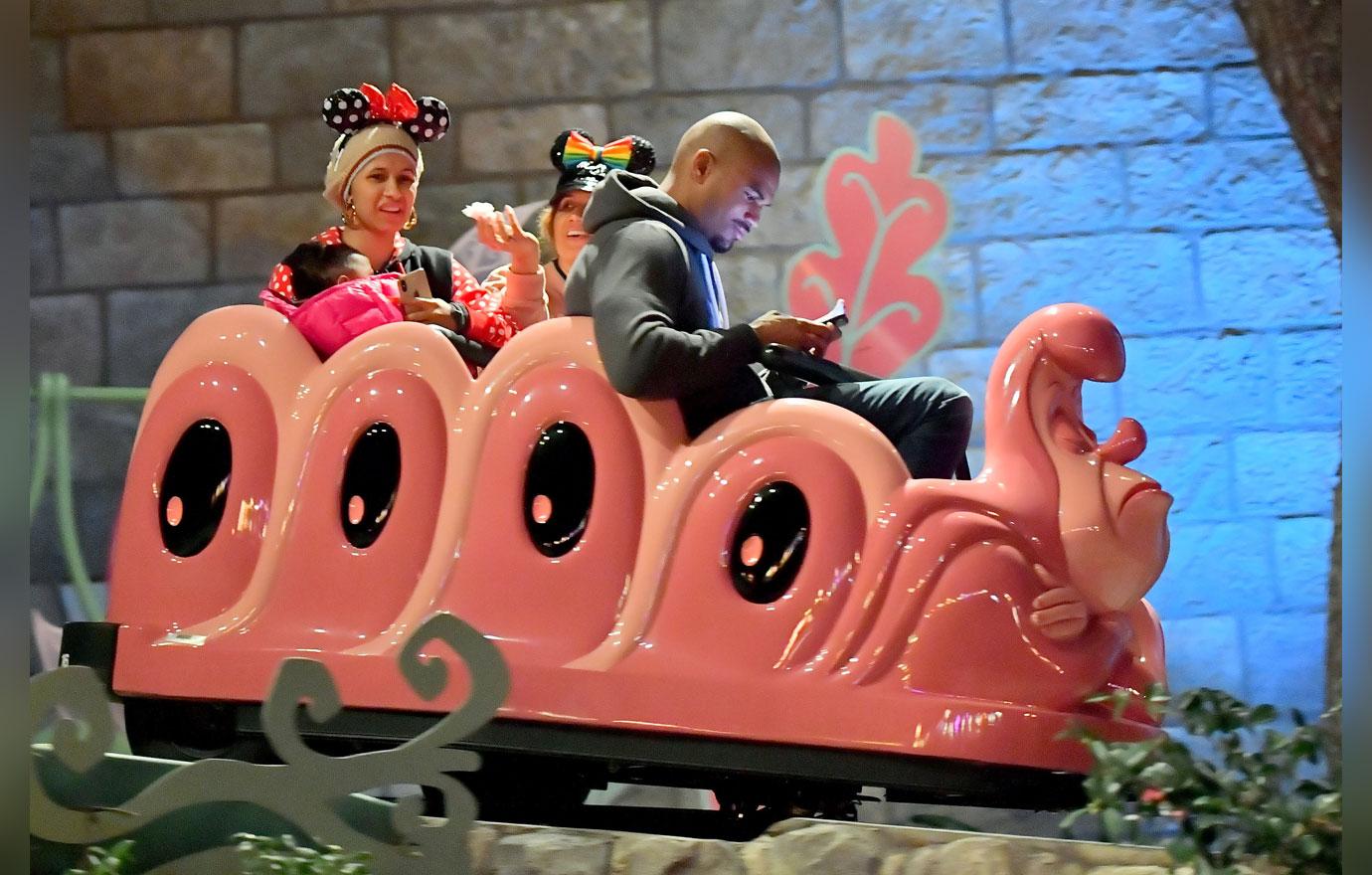 Although the dynamic duo had a fun-filled day, Cardi revealed that the smiling photos were just a snippet of motherhood. She shared two side by side photos of her daughter giggling and one of her crying just seconds later. "Mom life Look easy don't it ? But Booooyyyyy o booooyyyy ??????," she wrote.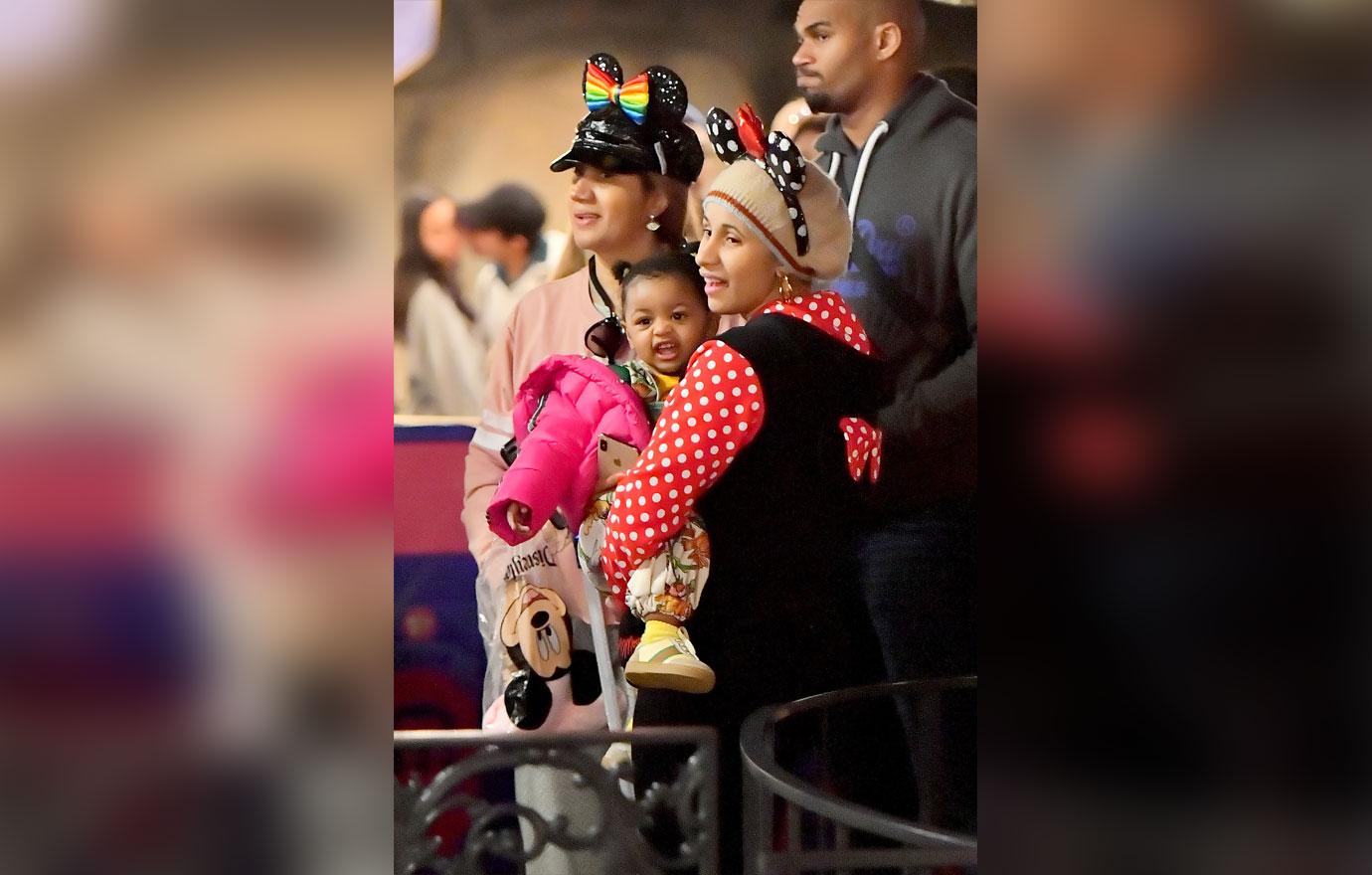 Cardi also revealed Kulture had "been a bad girl" and was up past 3 am after they got home from Disneyland.
Article continues below advertisement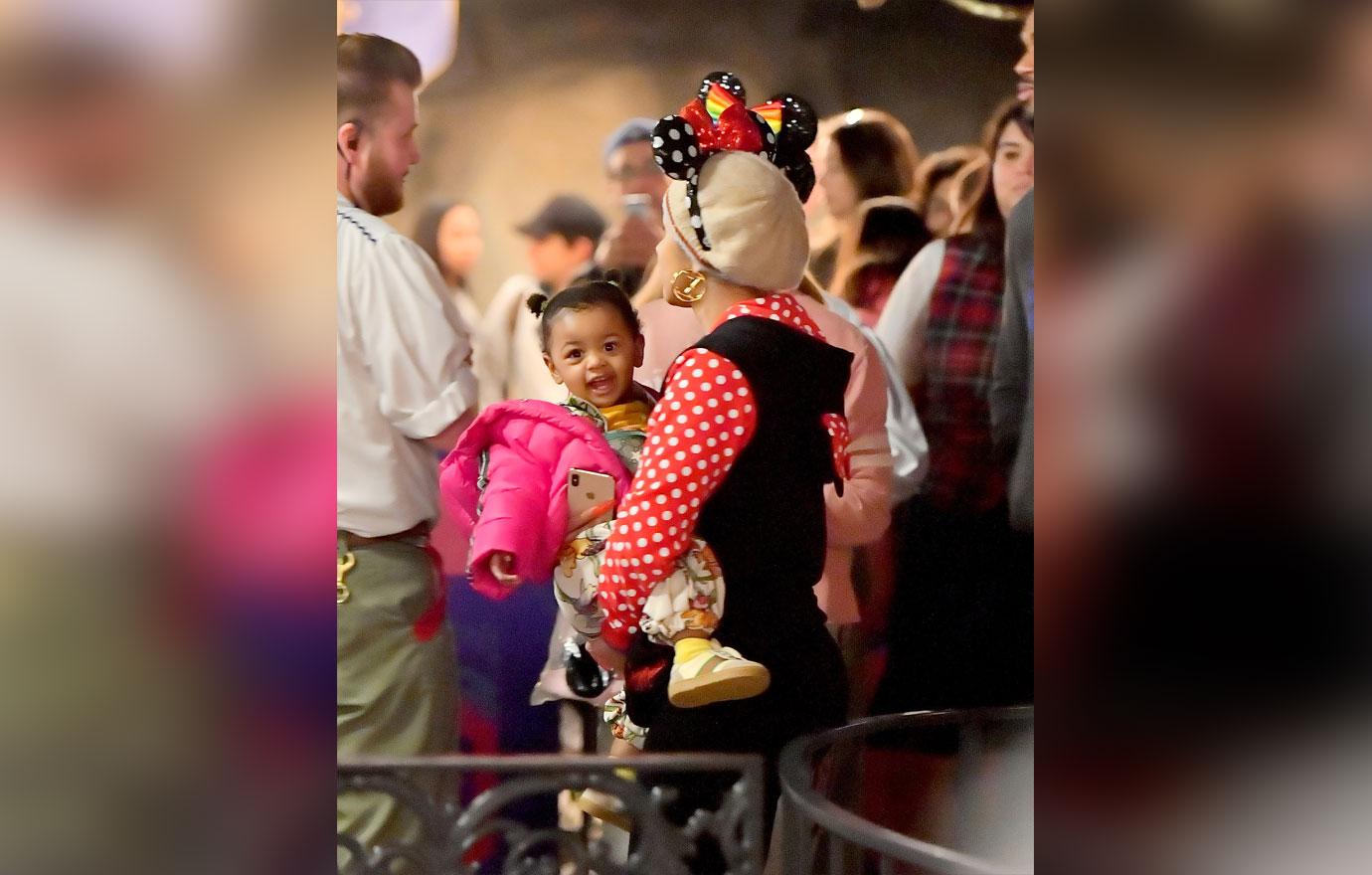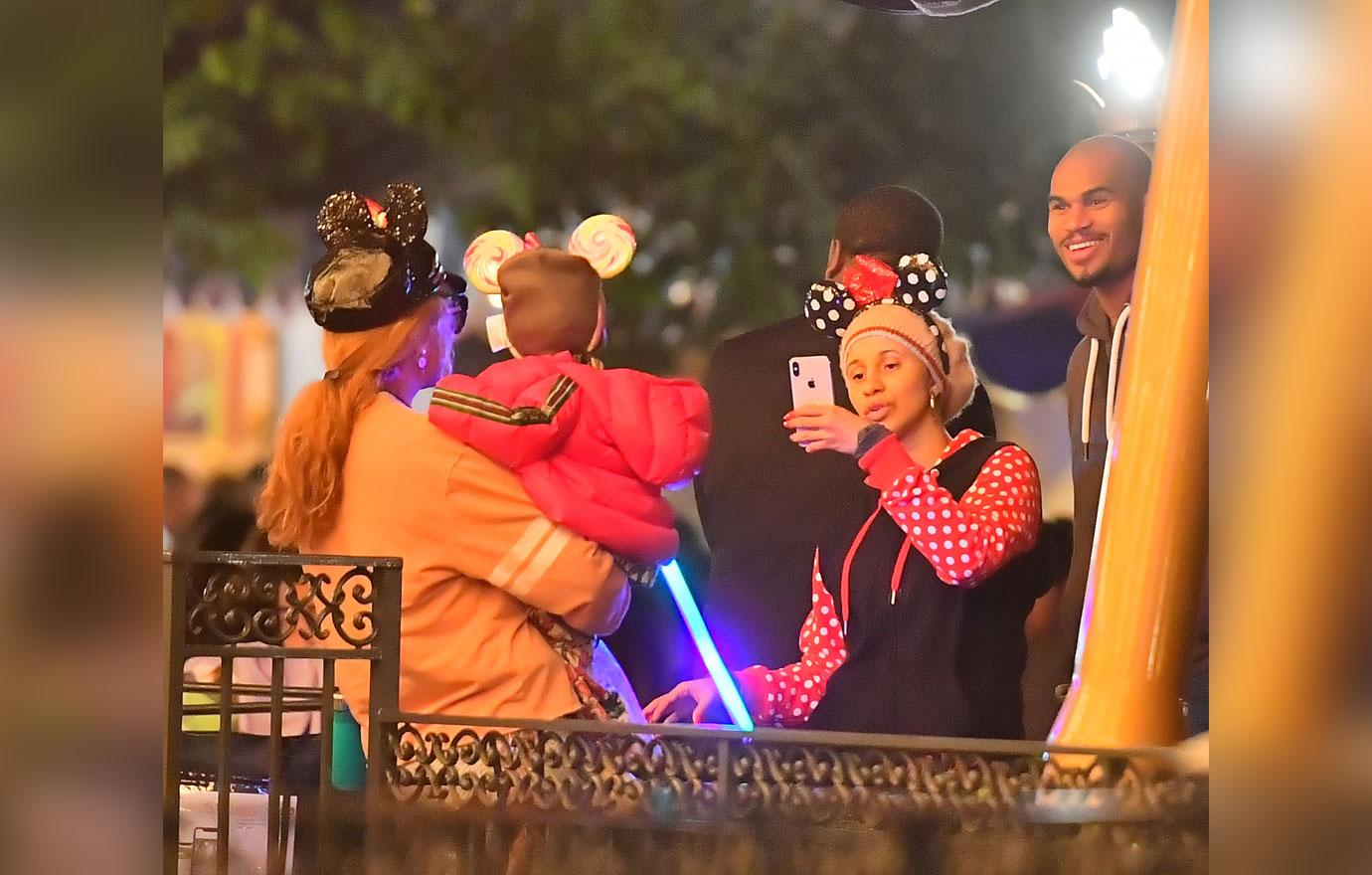 Cardi's had a lot more time to spend with her little one since she has no tour dates scheduled for the rest of the year. The first-time mom took her daughter trick-or-treating on October 31 before she had a show in Las Vegas. The pair both dressed up as Moana.
Article continues below advertisement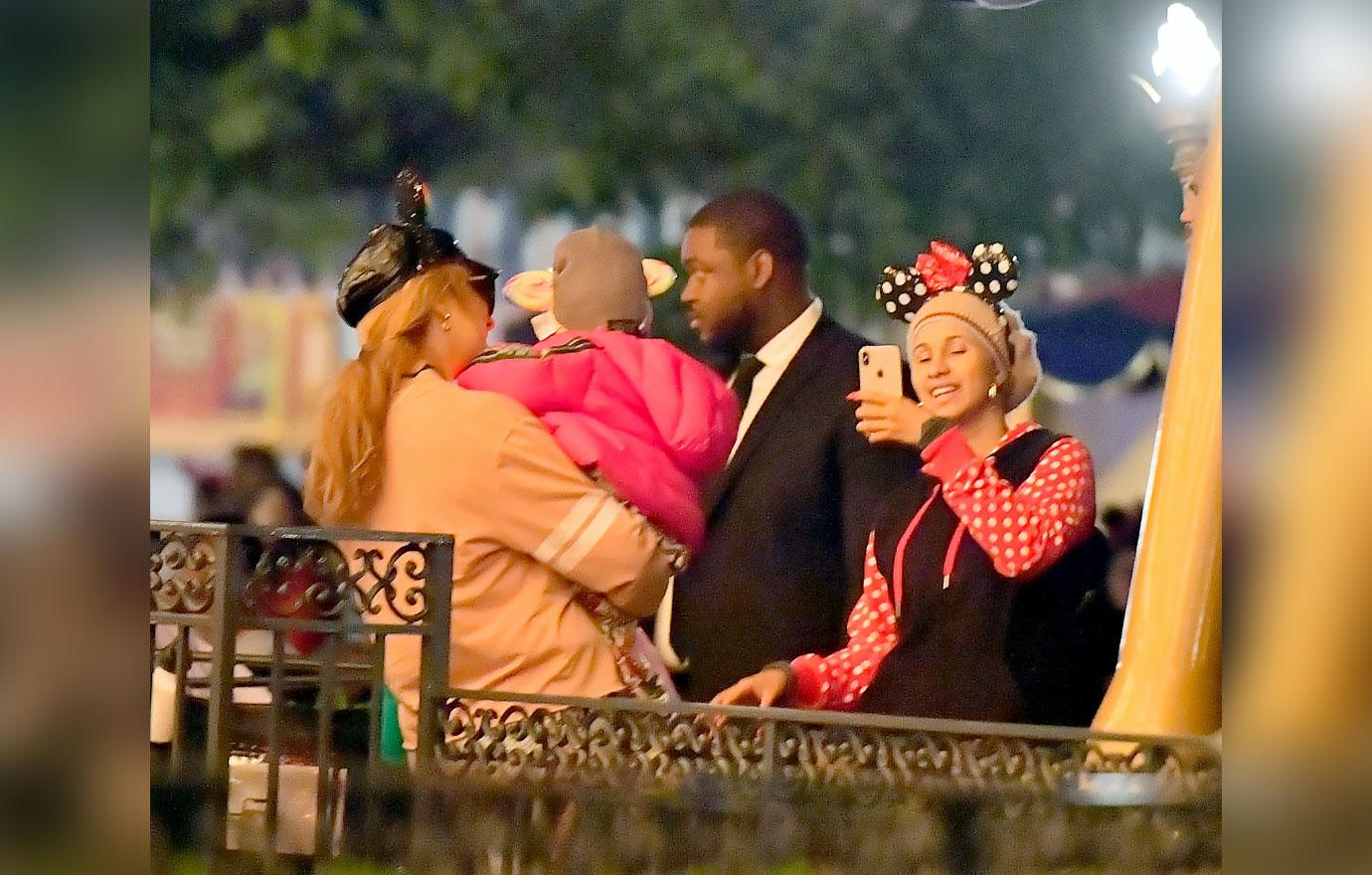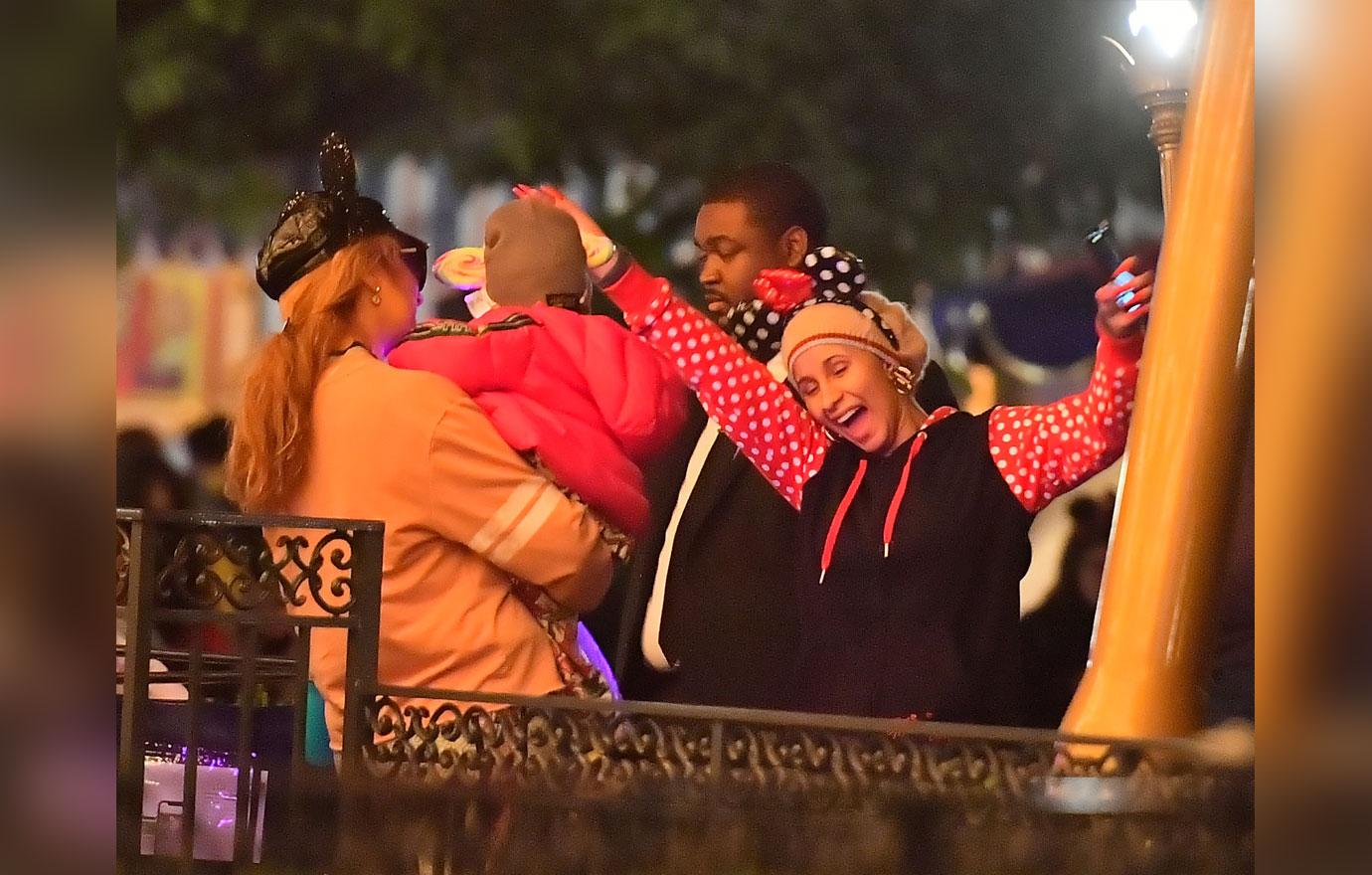 What do you think about Cardi and Kulture's night out at Disneyland? Sound off in the comments below!