PHOTOS
Mariska Hargitay Celebrates Her 56th Birthday — 'Counting My Blessings!'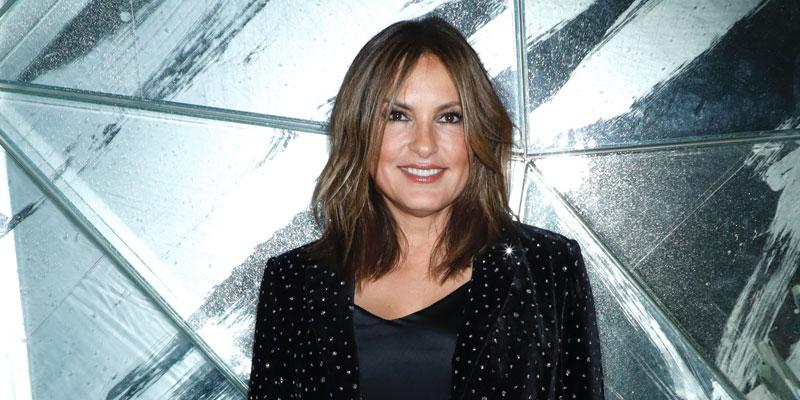 Happy birthday Mariska Hargitay! The Law & Order: SVU star turned the big 5-6 on January 23 and marked the milestone with an emotional post on Instagram.
Article continues below advertisement
"Thank you dear ones — family, friends and fans??," Mariska concluded her caption. Mariska's cake was covered in white fondant and pink flowers. Several long-stick candles stood above the towering dessert. The cake sat on a round table that was filled with flowers, ornaments and a large yellow "M" letter block.
Article continues below advertisement
Fans sent her many happy birthday wishes in the comments section. The actress' Emanuel co-producer, Viola Davis, wrote, "Happy birthday to the best human being! Love you to the moon❤️❤️!" Ali Wentworth scribed, "Happy Birthday Gorgeous Joy-bringer ❤️?❤️?❤️?!" Broadway star Orfeh said, "HAPPY BIRTHDAY ⭐️⭐️⭐️⭐️⭐️???????????." One Tree Hill alum Sophia Bush wrote, "Happy birthday darling!!"
The daughter of Jayne Mansfield has accomplished a lot in the last few decades! She is a loving wife to actor Peter Hermann, with whom she shares three children. Peter, 42, and Mariska are parents to sons Andrew, 8, and August, 13, and daughter Amaya, 8.
Article continues below advertisement
The Emmy Award winner is also founder of the Joyful Heart Foundation, an organization that provides support to sexual abuse victims. She has also starred on Law & Order: SVU for 21 seasons starting in 1999. Mariska recently opened up about directing her hit legal drama while also acting in it at the same time. She revealed her obstacles she encountered while directing on the SVU podcast, Squadroom.
"This is, for me, the most challenging part of me directing," she said on the podcast. "What I've learned now, one of the most important parts of directing is prep. It's when so much of the work is done. And my prep, just to be candid here, is always compromised because I'm shooting the previous episode and they don't want to lose me for too much. It's been challenging that way because I've missed time."
Article continues below advertisement
"I understand the show on a very deep level," she said. "And I'm a quick study. I sort of feel my way and intuit my way into these stories, and because I'm a deep feeler, that's sort of how I work."
Have any birthday wishes for Mariska? Drop them in the comments below!