PHOTOS
Mariska Hargitay Details The Difficulties Of Acting & Directing 'Law And Order: SVU'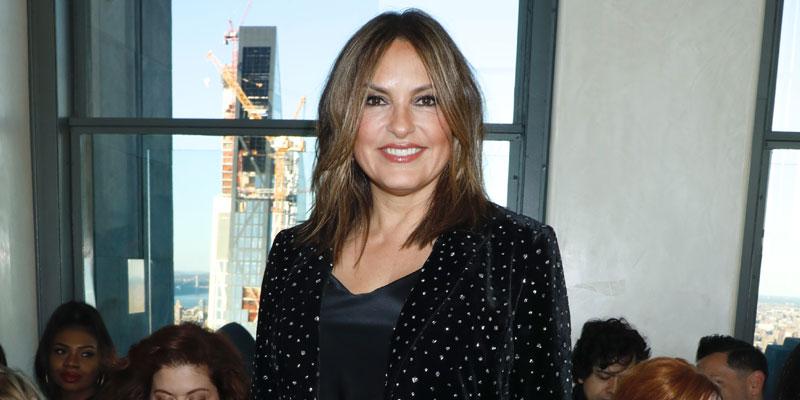 During the 21-season run of her hit legal drama, Law and Order: SVU, Mariska Hargitay got the chance to direct herself and her costars a total of seven times. The Joyful Heart Foundation president candidly opened up about the obstacles of directing while acting on the SVU podcast, Squadroom.
Article continues below advertisement
Mariska, 55, directed the 11th episode of the 21st season, titled, "She Paints for Vengeance." The episode featured a sexual assault survivor who airs out her accusations in public through her artwork after police refuse to help her.
"This is, for me, the most challenging part of me directing," the daughter of film icon Jayne Mansfield said on the podcast.
Article continues below advertisement
She added, "What I've learned now, one of the most important parts of directing is prep. It's when so much of the work is done. And my prep, just to be candid here, is always compromised because I'm shooting the previous episode and they don't want to lose me for too much. It's been challenging that way because I've missed time."
"I understand the show on a very deep level," she said. "And I'm a quick study. I sort of feel my way and intuit my way into these stories, and because I'm a deep feeler, that's sort of how I work."
Article continues below advertisement
Mariska has starred on the show since 1999 as Detective Olivia Benson. However, the pressure is still present when she is working with her cast. "It is challenging and the night before I start, I cry and say, 'What have I done? When will you learn?' and 'When will it be enough?' and 'When will you say, no, you can't do it?'" the mother of three continued.
"But then, by the second scene, I'm so in love with it, I'm so in love with directing and telling a story and finding that visual language and I think finding the magic that happens on set," she said.
Article continues below advertisement
Mariska was last spotted on January 13 in New York City filming an episode of her NBC series.
What are your thoughts on what Mariska had to say? Sound off in the comments below!