PHOTOS
Megan Fox & Brian Austin Green Make Rare Red Carpet Appearance At Global Green Event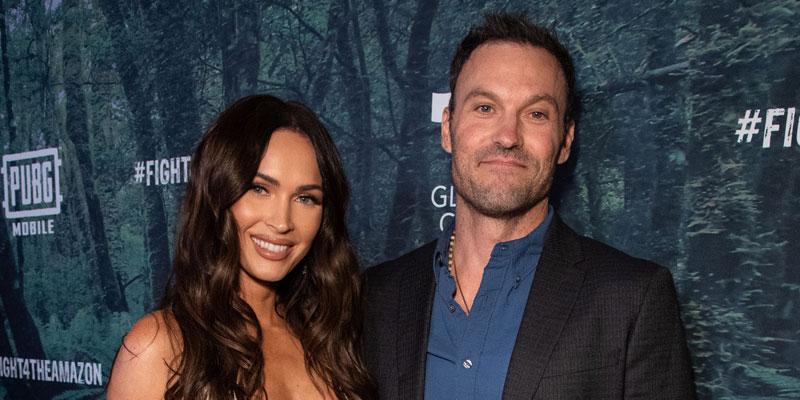 Megan Fox and Brian Austin Green stepped out for an important cause on December 9. The couple cohosted PUBG's Mobile Fight4TheAmazon event to benefit Global Green at Avalon Hollywood in Los Angeles. The date night marked the first time the humanitarians made a red-carpet appearance together in five years. Other celebrities who attended the star-studded event include Nikki Bella, Artem Chigventsev, Demi Burnett, and Corey Feldman.
Article continues below advertisement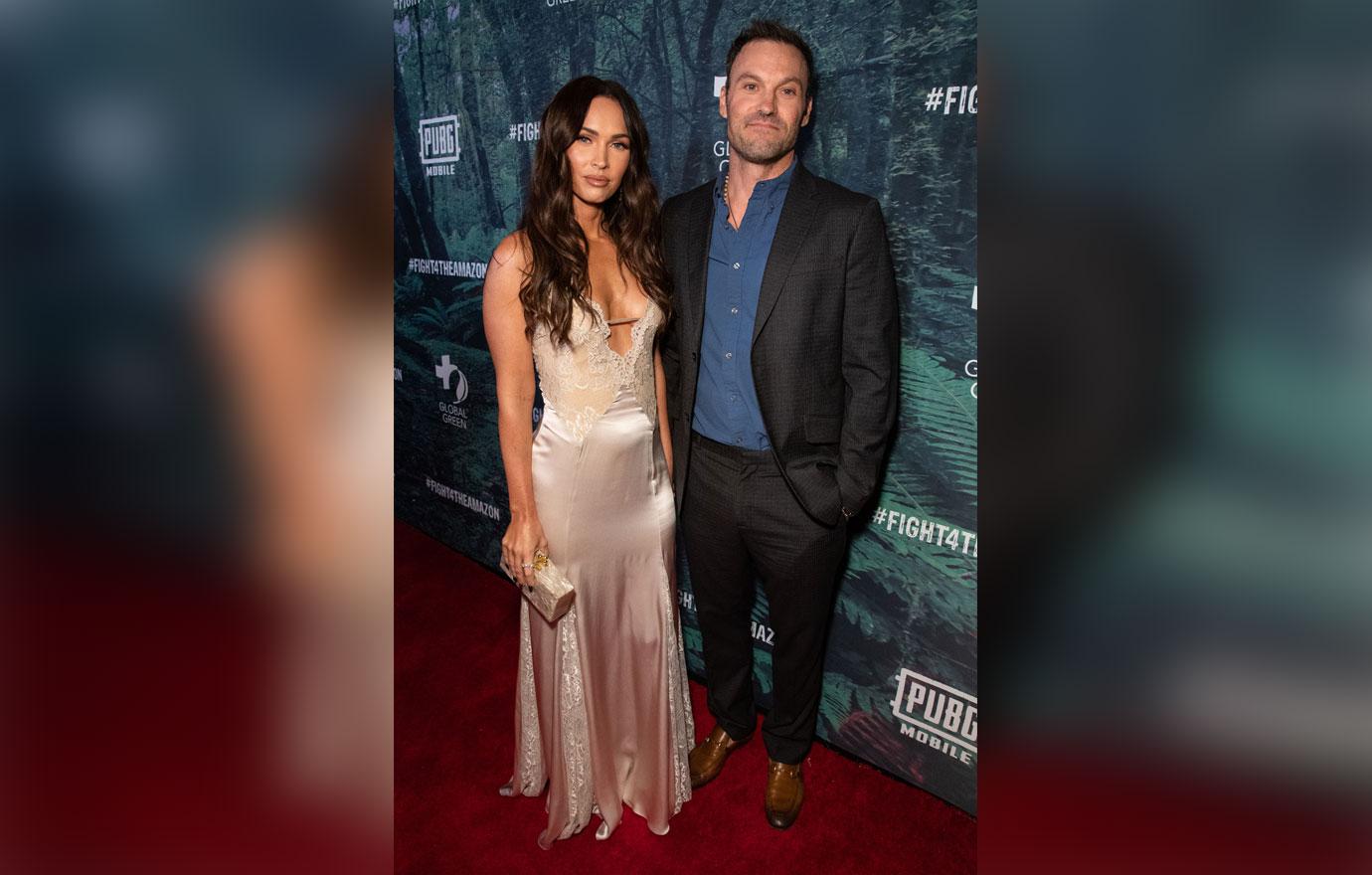 Brian, 46, and Megan, 33, looked stunning as they posed on the red carpet. The Jennifer's Body actress wore a beige slip dress with a plunging neckline and lace detail in the dress's pleats. Brian wore a charcoal suit jacket and pants with a blue button-down shirt and chestnut loafers,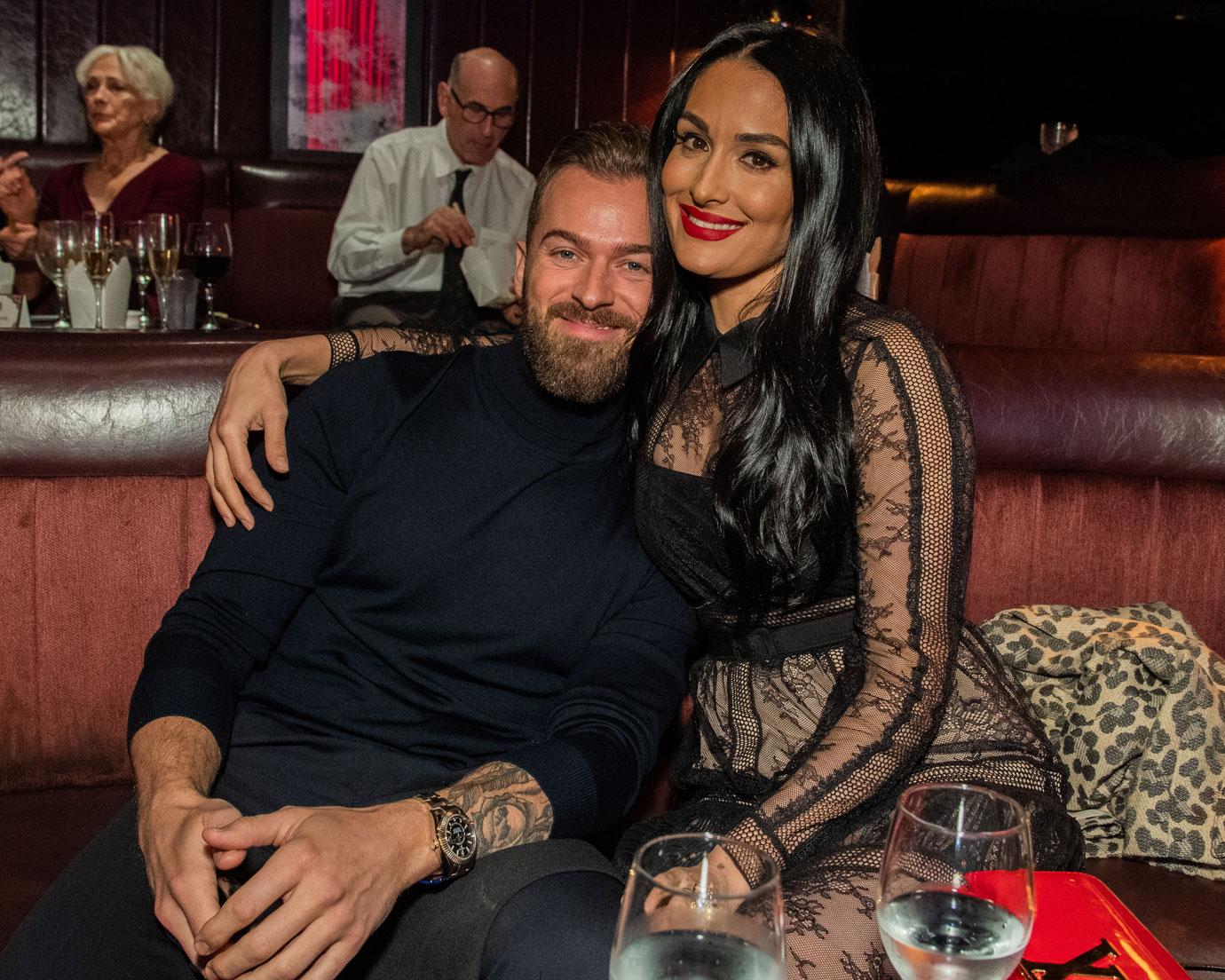 Lovebirds Artem, 37, and Nikki, 36, cozied up at the event together. The professional dancer kept things simple as he donned a black turtleneck and matching pants. Nikki wore a nude illusion dress with black lace overlay. The WWE star finished her look with a touch of red lipstick to match her heels and clutch.
Article continues below advertisement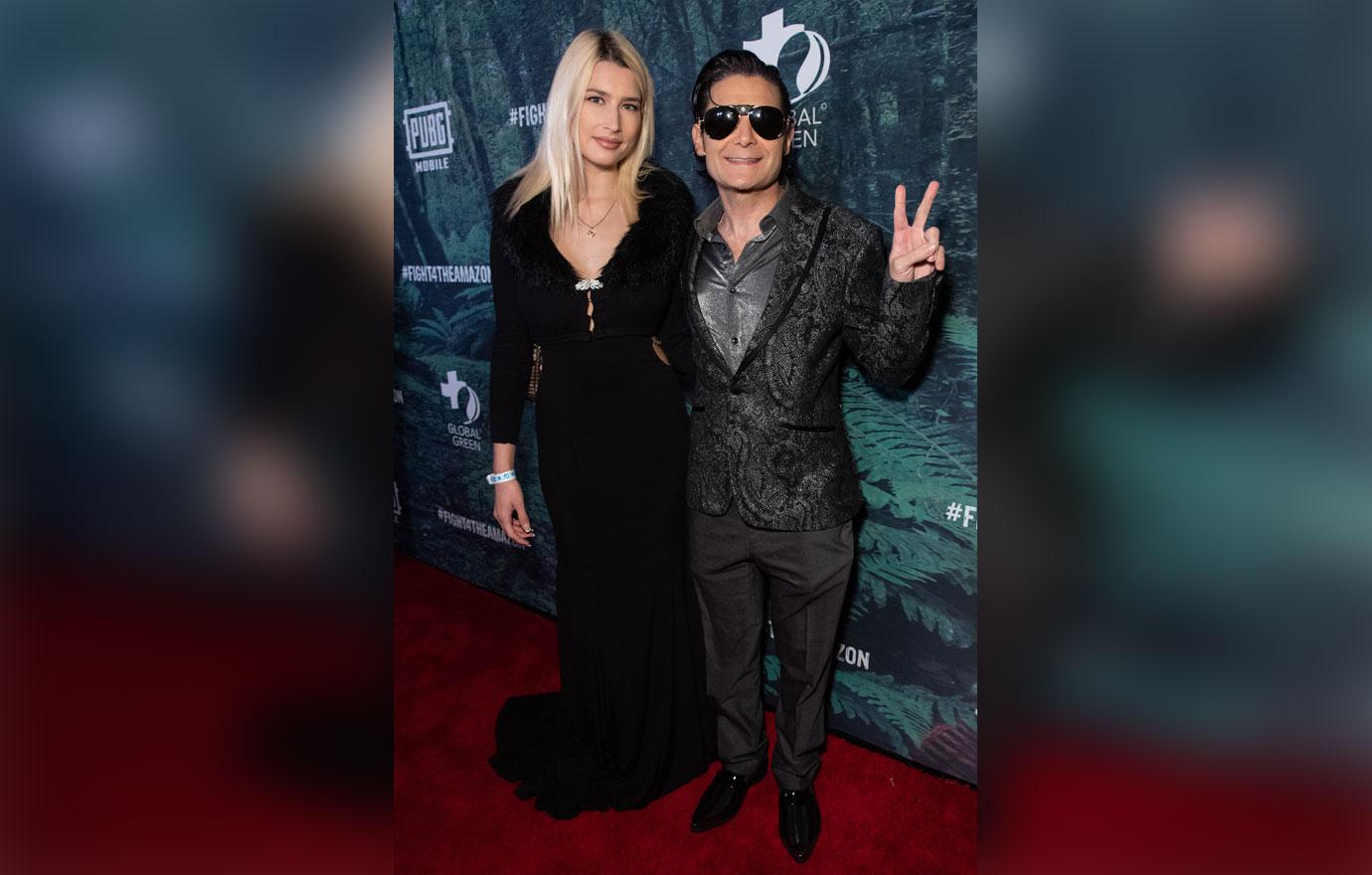 Corey, 48, looked extra stylish as he rocked a pair of sunglasses indoors at night. The Goonies actor posed in a gray and metallic paisley patterned jacket with dark gray slacks and a silver button-down shirt. His wife Courtney Anne Mitchell wore a black maxi dress.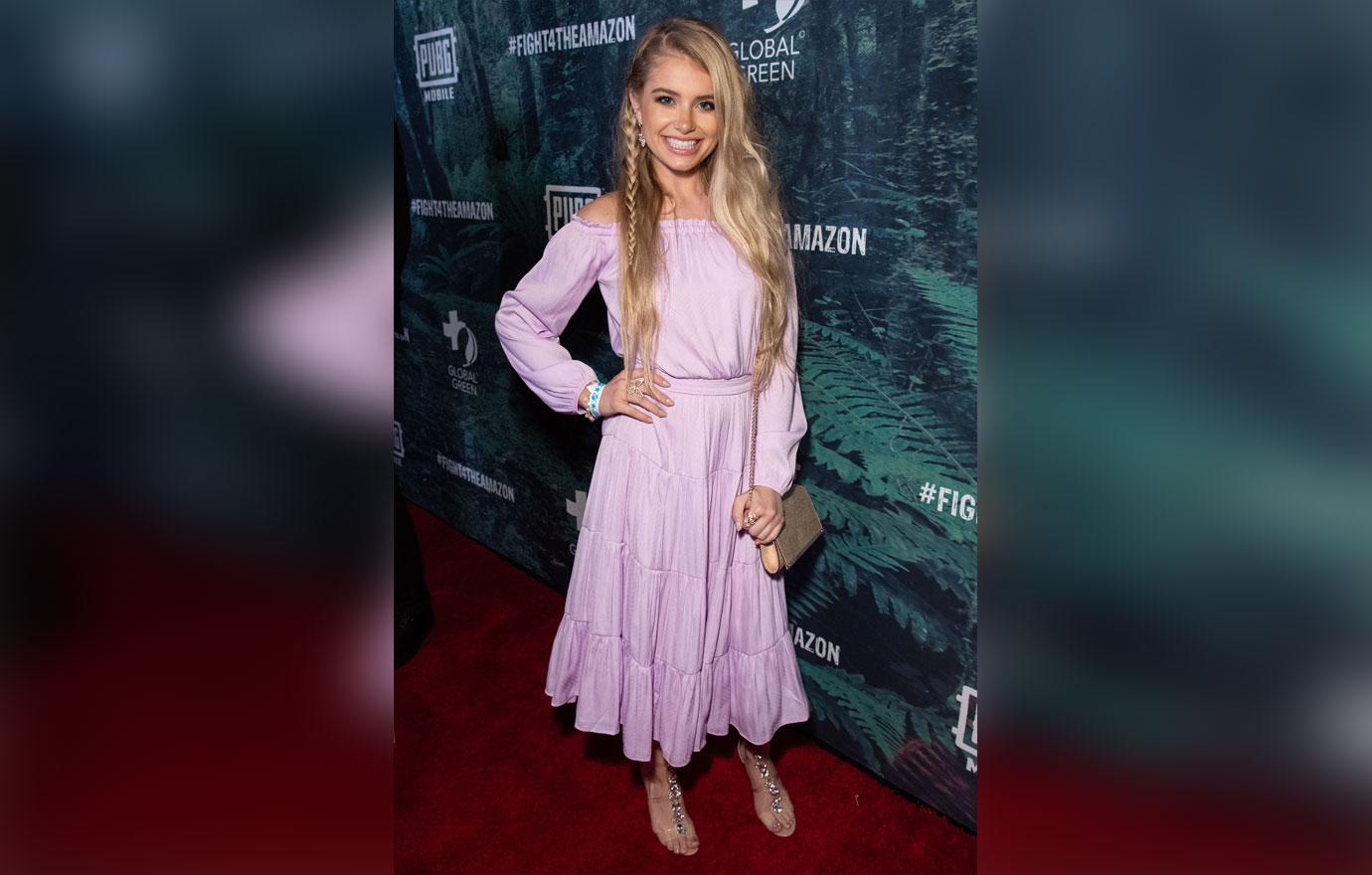 Bachelor in Paradise alum Demi, 24, looked pretty in a pale pink dress. The reality star wore a braid in her long blonde hair, and finished her look with gladiator sandals.
Article continues below advertisement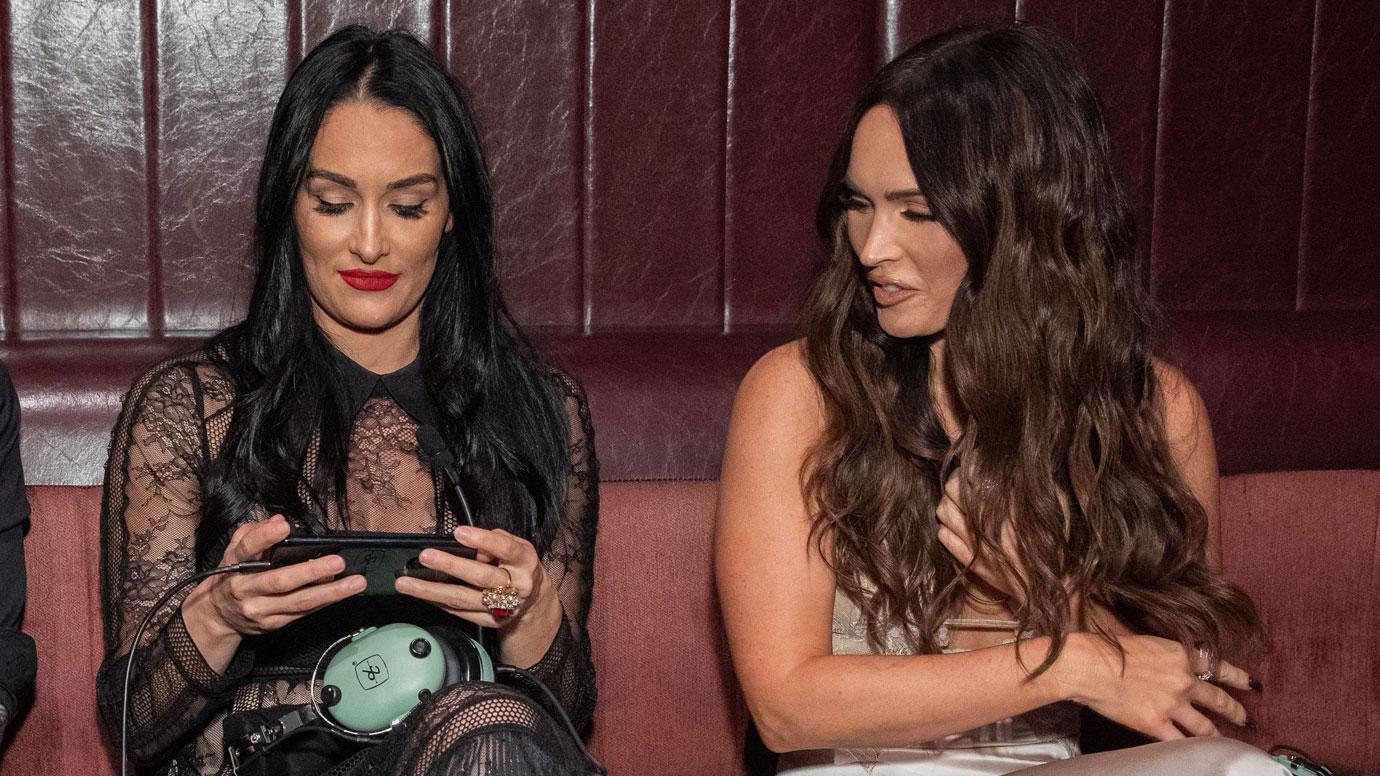 December 9 marked the first red carpet appearance Megan and Brian made in the past five years. The couple got married in 2010 and share three sons, Noah, 7, Bodhi, 5, and Journey, 3. The last time Megan and Brian attended a red carpet event together was Ferrari's 60th Anniversary in the United States Gala in 2014.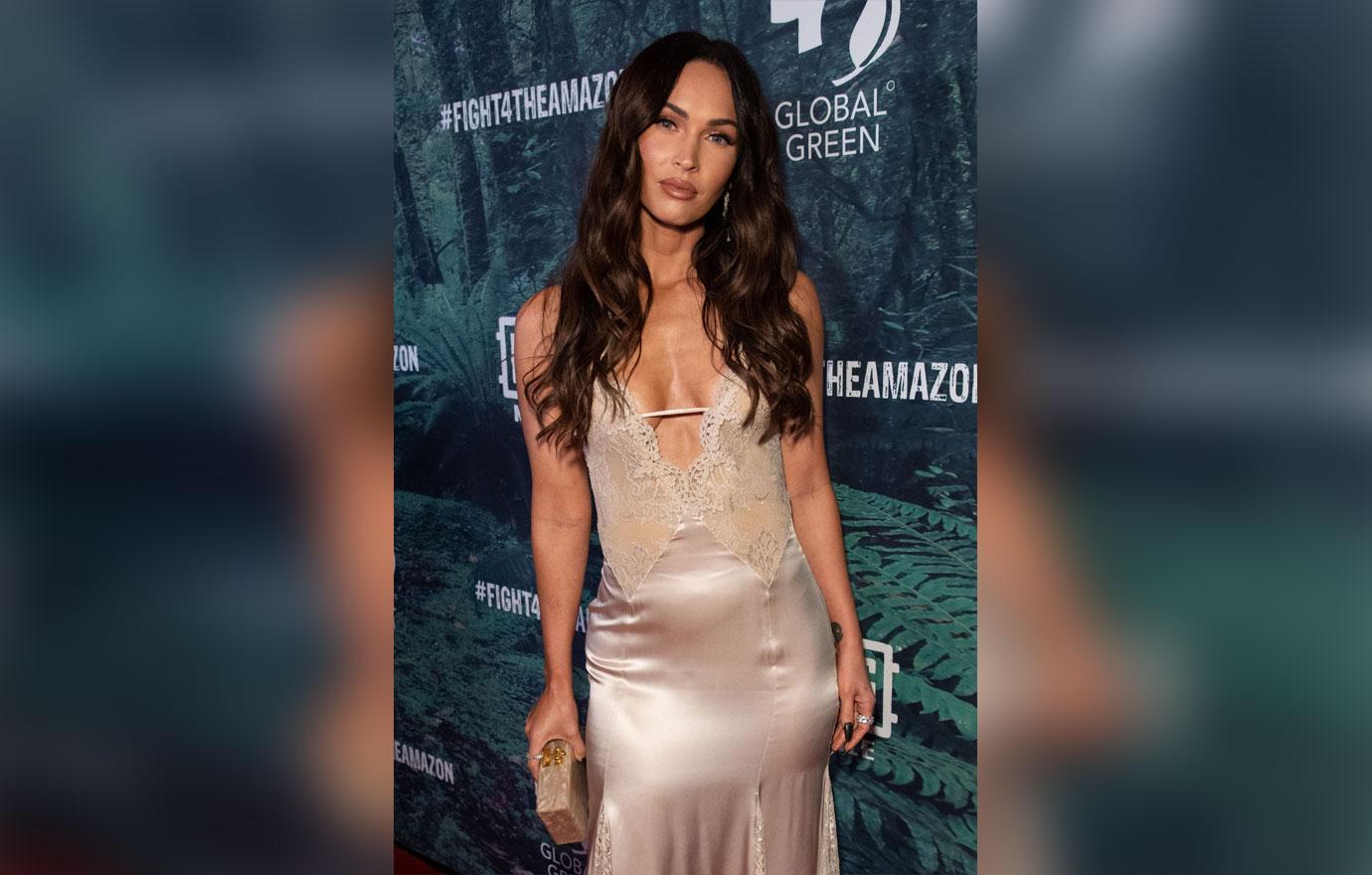 The Transformers actress filed for divorce from the Beverly Hills 90210 star in 2015. However, she became pregnant with their third child the following year, and the pair reconciled. This past April, Megan filed to dismiss her divorce case against Brian.
Article continues below advertisement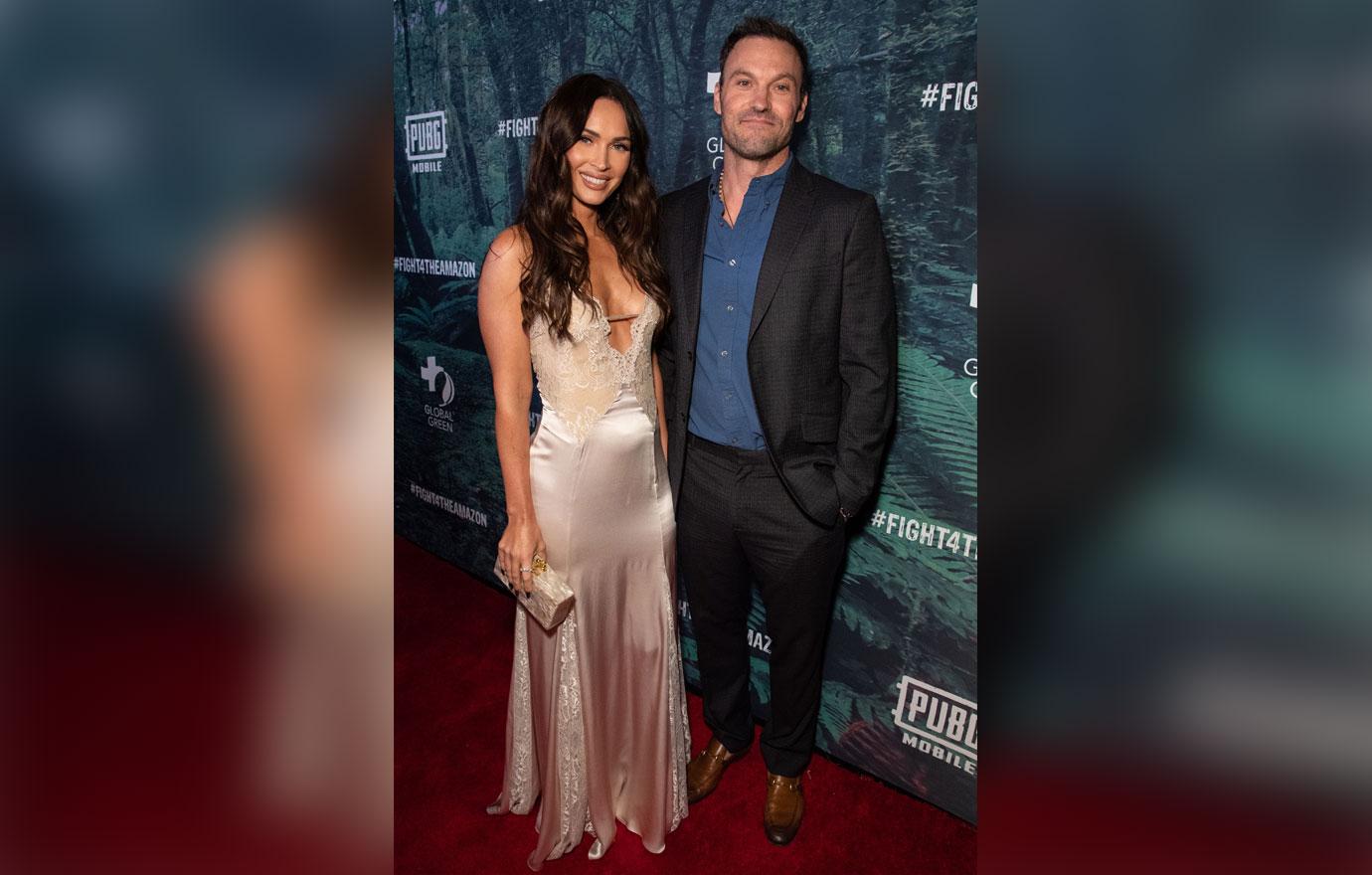 Megan was outspoken at the event as she expressed concern for the environment. "I think we're at a state of emergency in terms of what's going on with the Amazon; the rate of deforestation is unbelievable," she confessed to Us Weekly. "We're also in a climate crisis of course, which most people are aware of. We don't have time to waste. So people have to be aware, people have to get involved, people have to act now."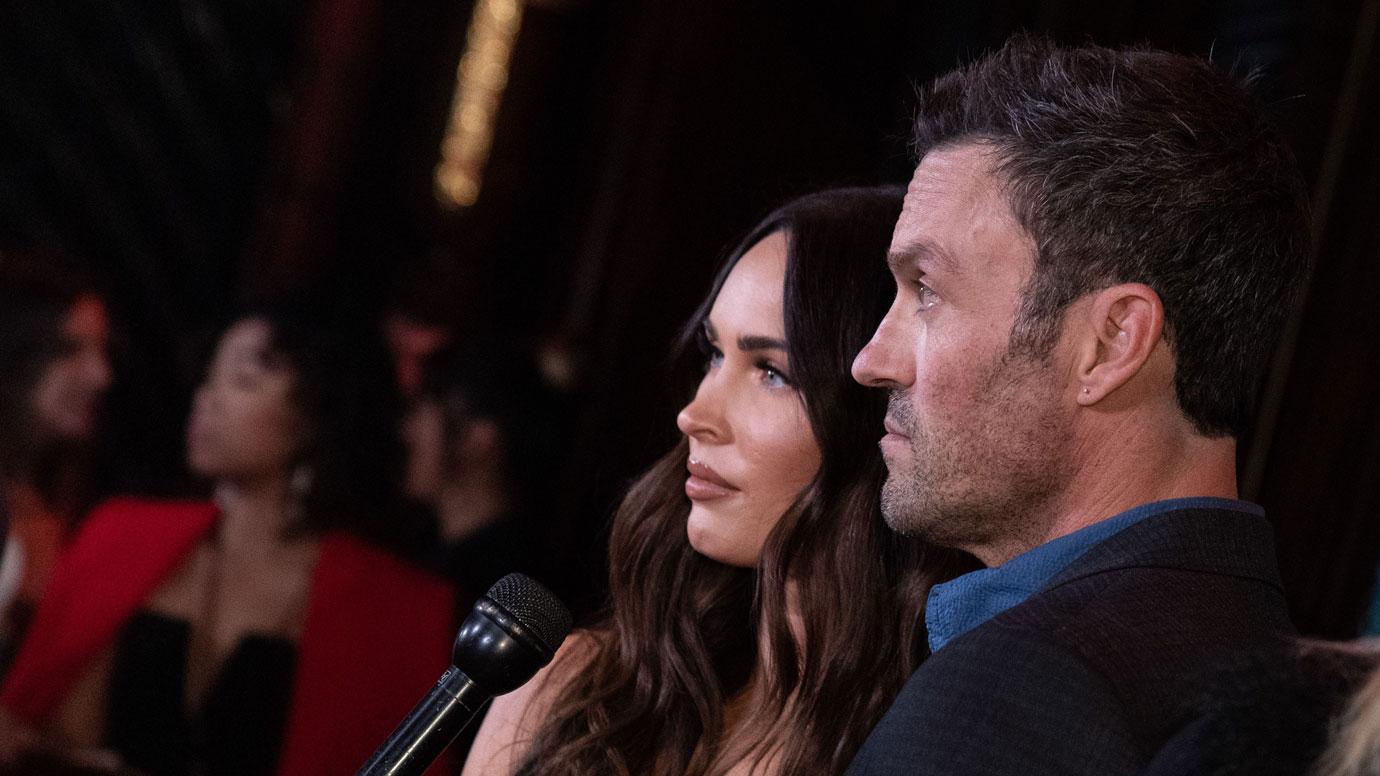 She continued, "If we lose even a fraction of what we've already lost more in the rainforest, we're not going to be able to come back from the climate crisis, and we're going to have to look to other planets to inhabit like Mars, but we're a long way away from that."