PHOTOS
Why Meghan Markle Deserves To Wear A Royal Crown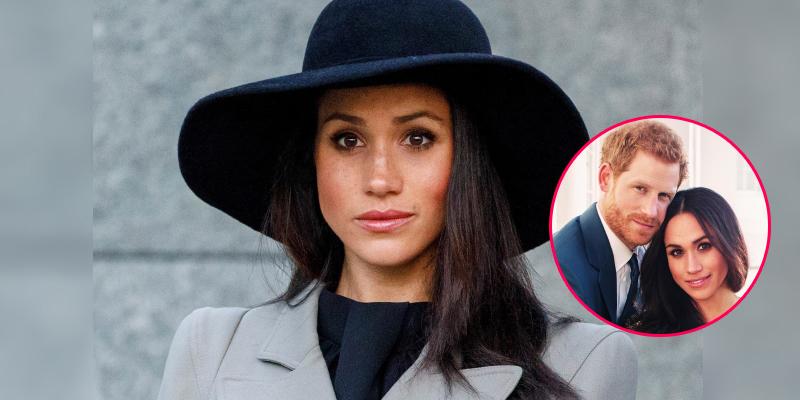 Article continues below advertisement
Let's face it: the media coverage of Meghan Markle has been anything but fair, balanced, or reasonable. The media seems to have been focused on bashing the Suits actress from the moment Prince Harry laid his eyes on the confident, mixed-race and raven-haired beauty.
More: Meghan Markle & Prince Harry's First Fight About A Prenup!
As the royal wedding approaches, the drumbeat against Meghan has grown even louder, with media outlets painting her in bad light by citing questionable "insiders," digging out Meghan Markle's nude pics from her Instagram account and filmography, and publishing a barrage of articles about why she is unfit to be in Buckingham Palace after May 19, 2018.
But if Kate Middleton and Prince William's royal wedding in 2011 was any indication, there are always plenty of royal fanatics who will find reasons to hate a woman who marries into the royal family.
After Prince Harry and Meghan announced their engagement, the press kept slinging mud at both Meghan and her family. Her father, Thomas Markle Sr., has been hit the hardest, with media outlets claiming he staged photos to recast his "loving father" image. Negative headlines and inaccurate portrayals of the Markles family kept mounting when Meghan's half-sister, Samantha Grant, has had conflicting things to say about Meghan, whom she calls "Princess Pushy" in her upcoming tell-all book, The Diary of Princess Pushy's Sister.
Many people are saying that Meghan should not be allowed to be wear the crown. They say that members of the Markle family are bad, but OK! is going to prove them wrong. Let's throw cold water on the negative coverage of Meghan Markle, and show that she's got what it takes to be a great duchess.
Watch to see who will definitely be performing at the wedding!
She loves helping people in need.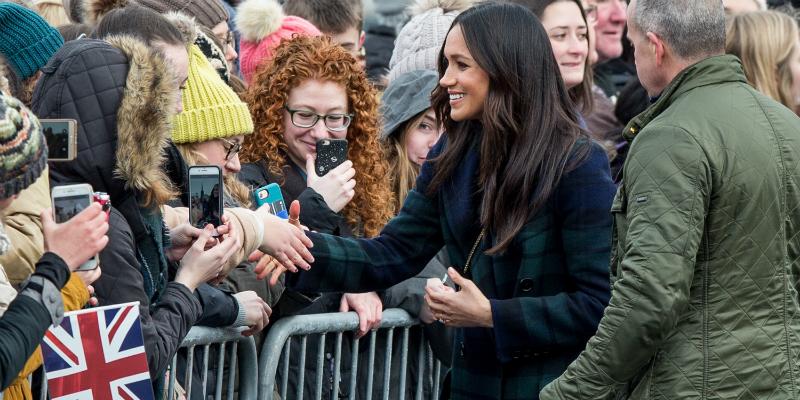 One of the reasons why the royals-obsessed fell in love with Kate Middleton was her penchant for humanitarian work. And Meghan Markle is no different. The Suits actress has long been involved in humanitarian efforts and charity work, helping communities and serving others. In 2017, one of Meghan's former school teachers told ABC News that the actress was always compassionate for people on the "margins of society." Besides, Meghan used to be a member of student council and a homeless shelter volunteer in school.
She has impeccable style.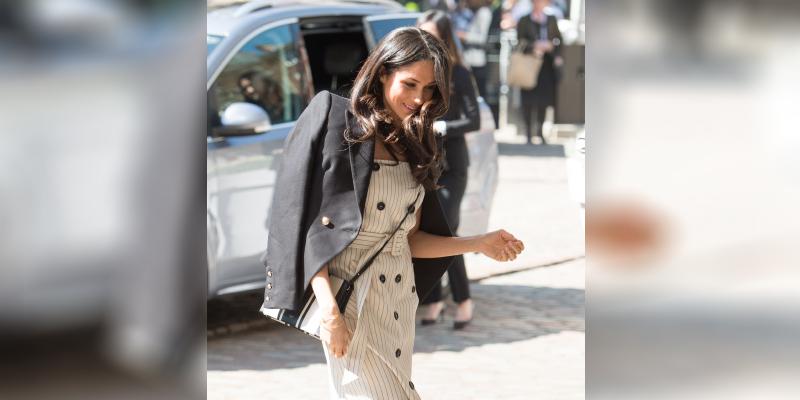 Megan Markle has an enviable sense of style that has impressed many people at red carpet events and will surely impress people at royal events just as much. Before Meghan entered the royal picture, Kate Middleton was the one whose sense of style wowed millions across the world, but now it seems that there's fierce fashion competition brewing in the royal family.
Article continues below advertisement
She will be a lovely mom.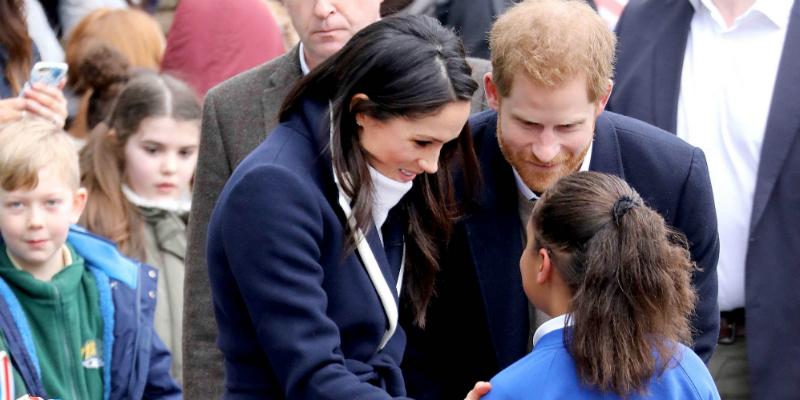 While royals-obsessed fans look forward to the day Meghan Markle and Prince Harry announce their first royal baby together, it's already clear that the American actress will make a great mom. Back when Meghan had her Instagram page (which she deleted shortly after the engagement announcement), little kids popped up all over her Insta feed, suggesting that she can't wait to have children of her own.
Article continues below advertisement
She's a woman who works.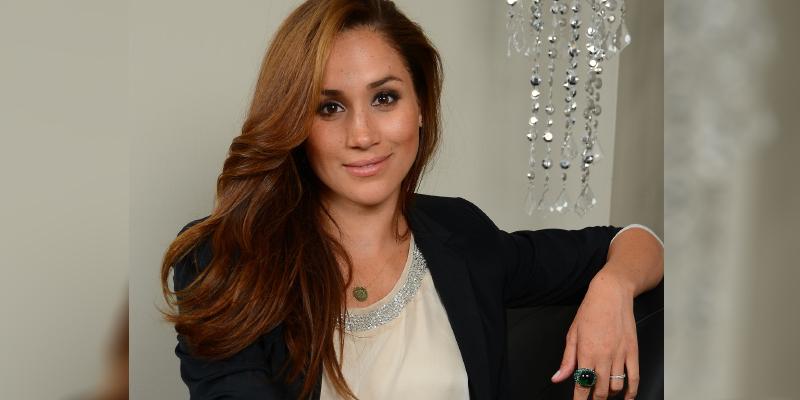 Marriage isn't Meghan's end goal. She is a woman with a much bigger purpose. In her own lifestyle blog, The Tig, Meghan once wrote, "I've never wanted to be a lady who lunches—I've always wanted to be a woman who works." The Suits actress added that humanitarian work is "what feeds my soul, and fuels my purpose." You can only imagine what this woman is capable of now that she's a duchess with a profound influence across the world.
Article continues below advertisement
She's politically savvy.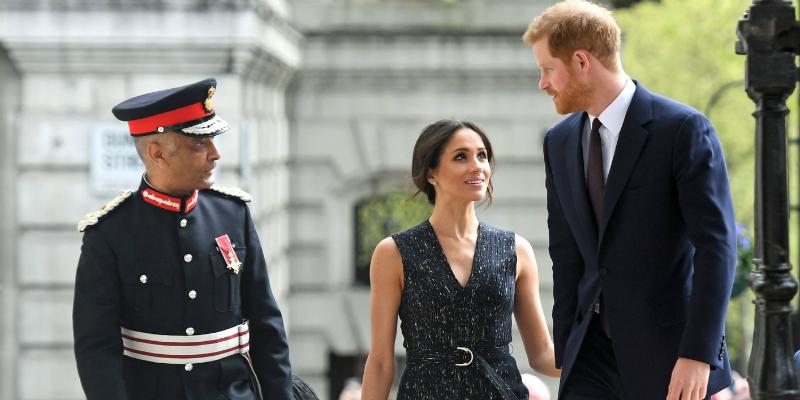 Contrary to the popular belief, Meghan Markle isn't just some trophy wife who married into the royal family to revel in the lap of luxury. Meghan actually understands international diplomacy and knows how to get things done. In the past, Meghan met with Canadian Prime Minister Justin Trudeau to discuss politics and social issues. And now that she's a royal, she'll have many more meaningful meetings with world leaders.
Article continues below advertisement
She knows how to host and entertain people.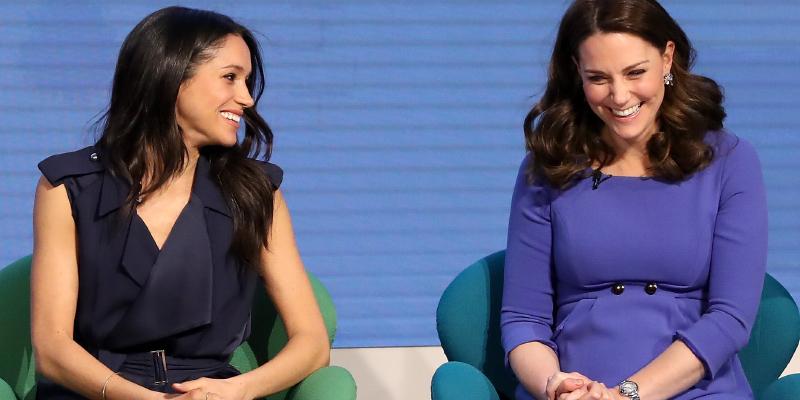 Meghan's lifestyle blog, The Tig, has offered a peek into the actress's life, showing that she's surprisingly good at hosting and entertaining guests. Meghan is a foodie and a cook—with these chops, she may even give the palace kitchen a run for its money.
Article continues below advertisement
Her father is a film genius.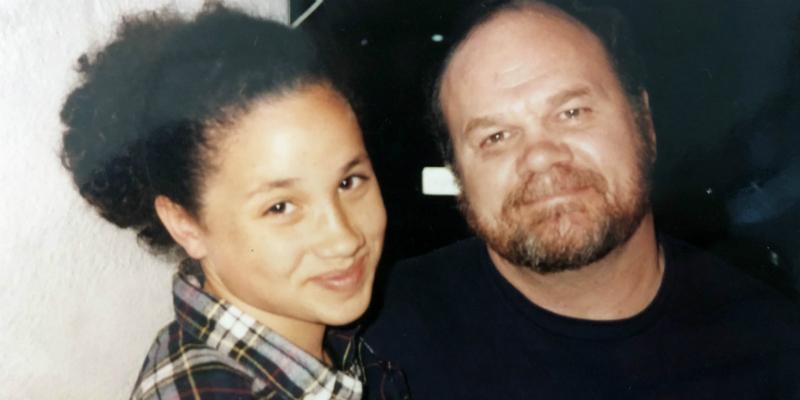 Meghan Markle's father, Thomas Markle Sr., deserves some praise, too. Markle Sr. is a retired TV lighting director who has even won an Emmy award. His most prominent shows include Married With Children and General Hospital. Meghan's father met her mother, Doria Ragland, in the '70s when the duo worked at a TV studio in Los Angeles. Doria and Thomas got married in 1979; their marriage lasted eight years.
Article continues below advertisement
She's a dog lover.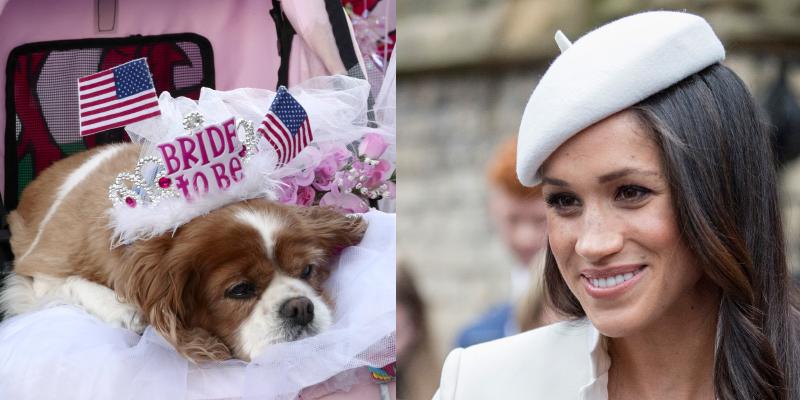 And that's definitely a good thing. According to a 2014 study, dog lovers are more outgoing, lively and energetic than people who love cats. Besides, dog people tend to follow rules more closely and prefer companionship, which is basically the ideal description of a great duchess. Before Meghan's Instagram page was deleted, her fans learned that the actress has two adorable puppies.
Article continues below advertisement
She can handle the spotlight.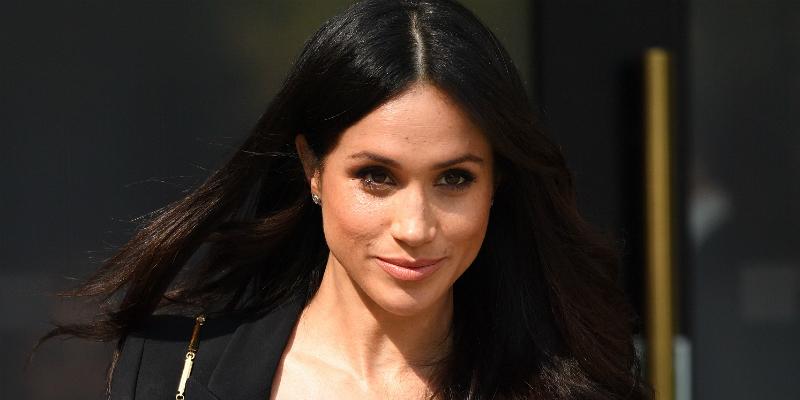 Getting married to a British prince is no ordinary thing. By walking down the aisle with the ginger-haired Prince Henry of Wales, Meghan is stepping into one of the world's most glaring spotlights. And if the pre-royal wedding media coverage of Meghan Markle was any indication, it's not exactly the nicest light to be in. But, as a famous American actress, Meghan has mastered the art of being in the public eye and ignoring the inexhaustible tide of sensational stories about her from the insatiably scandal-hungry press.
Article continues below advertisement
Her mom is 'a free spirit.'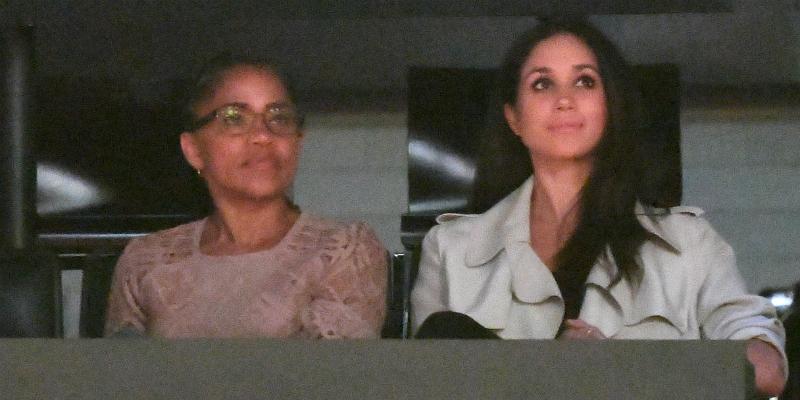 That's how Meghan described her mother in a 2017 interview with Glamour. Listing her mother, Doria Ragland, in the list of "10 Women Who Changed My Life," Meghan wrote that her mom taught her "life-long sensitivity to nurturing and caregiving." Meghan also added that her mom is "a free spirit" with "dread locks and a nose ring." Doria is a yoga instructor and does social work.
Article continues below advertisement
She knows how to accomplish things.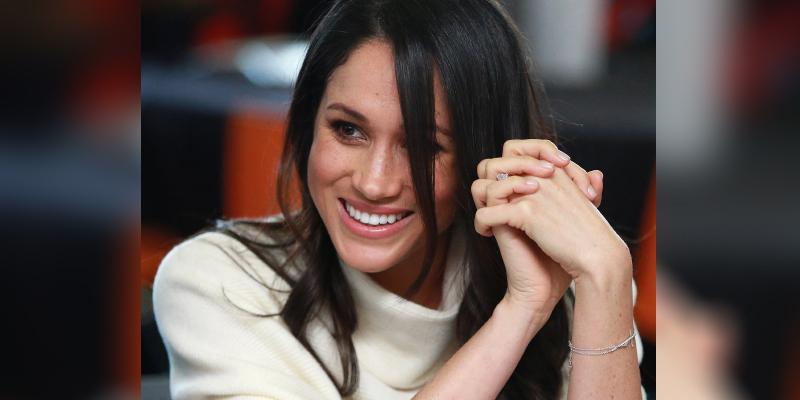 Meghan Markle wasn't born into wealth and privilege. Rather, Meghan had to work hard to accomplish everything she has on her own. Before she rose to fame as an actress thanks to her role of Rachel Zane in Suits, Meghan had to side-hustle as a waitress and freelance calligrapher. After Suits became a television hit, Meghan launched her humanitarian work.
Article continues below advertisement
She'll bring a fresh spirit to the royal family.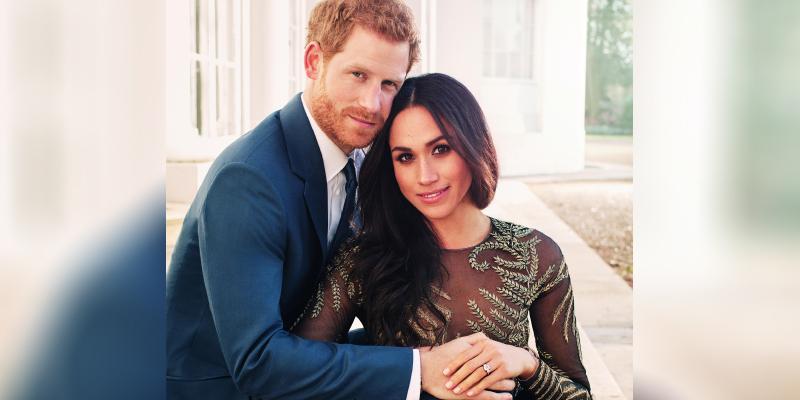 Meghan is an American citizen, from California, marrying into the British royal family. The mere notion of an American entering the British royal family would have been considered implausible just a few decades ago. But today, Meghan Markle is bringing a fresh, American spirit to the royal family, and it's definitely a good thing. The royal family has long been accused of being trapped in its out-of-touch ways, and the American actress will surely help the royals see the world from a whole new perspective.
Article continues below advertisement
She's not afraid to speak up.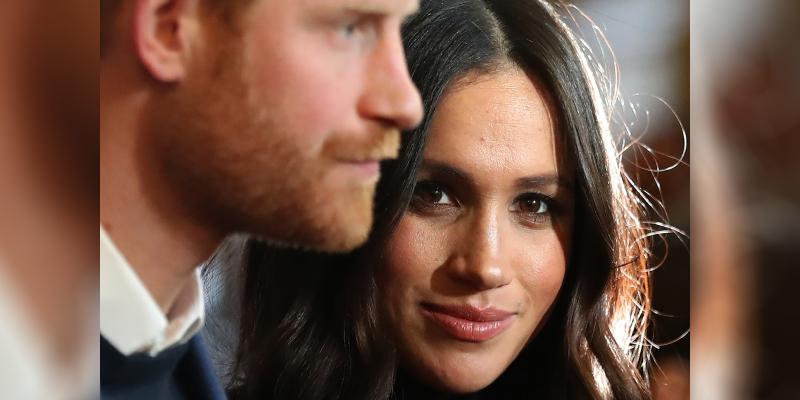 Meghan isn't one to shy away from speaking her mind. She used to be the girl who had been afraid to speak up whenever she was discriminated or insulted because of her ethnicity. As she grew up, Meghan has done whatever it takes to make sure that other girls are not belittled, disparaged or discriminated on the basis of gender, race, ethnicity, national origin, looks, and any other characteristic. That's one of the reasons why Meghan started her lifestyle blog, in which she shared empowering messages and interviewed diverse women to show that there's nothing to be ashamed or afraid of if you're not like everyone else. Also, the multi-ethnic beauty has one condition for photographers of glossy magazines: "Never airbrush my freckles away!"
Article continues below advertisement
She's a committed feminist.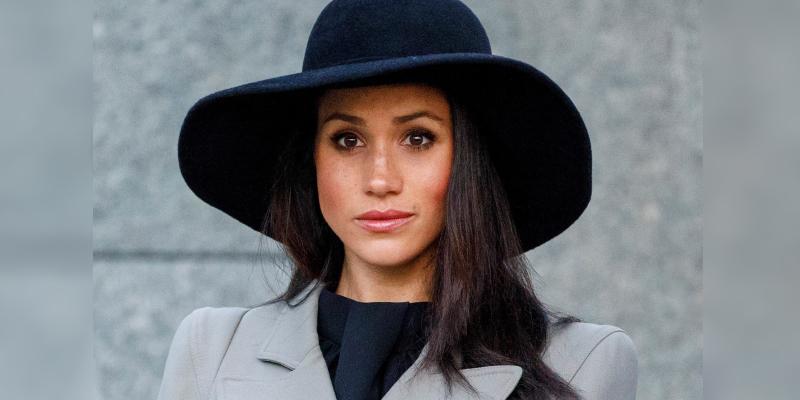 Meghan Markle has been advocating for feminism from a very young age. In 2017, a video surfaced of Meghan telling people how she, an 11-year-old girl, urged Proctor and Gamble to change a sexist advertisement for dishwashing soap. And she got what she wanted! If even 11-year-old Meghan can help change this sexist and unfair world, you can only imagine what Meghan is capable of as an adult and duchess!
Article continues below advertisement
She brings a positive change.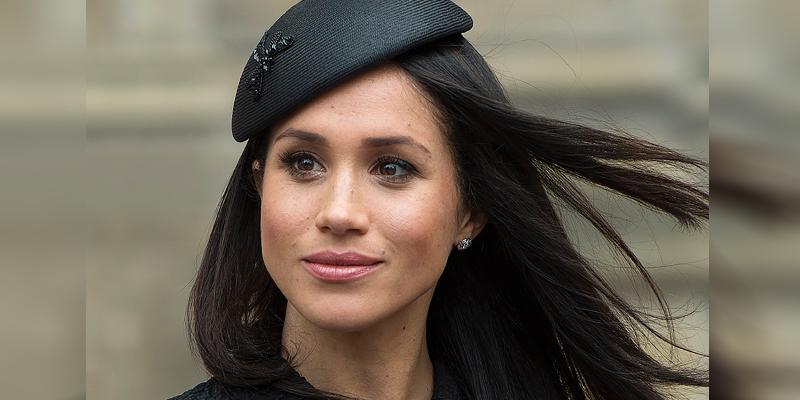 The fact that Meghan Markle is a mixed-race woman should not be ignored when talking about reasons why Meghan will be a great duchess. The British monarchy and colonial power have been practically synonymous for generations, so a biracial American woman marrying into the British royal family definitely brings a positive change to the family.
Article continues below advertisement
She proves that fairy tales are real.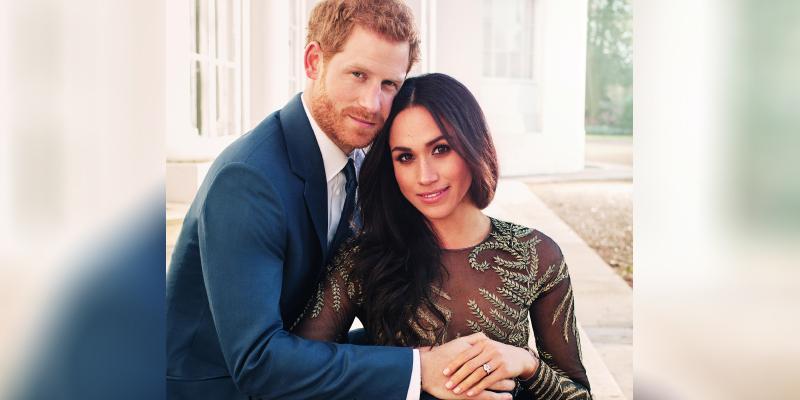 Meghan and Harry's love story is proof that fairy tales can be real. While it's still impossible to get animals and inanimate objects to break into song and dance (as far as we know), Meghan Markle is a heroine of a fairy tale that actually came true. Not only did she, an American woman with no ties to the royals, meet a prince and marry him, but she also proved that a mixed-race woman can accomplish anything her heart desires.