PHOTOS
Meghan Markle and Prince Harry Celebrate Young Leaders With Queen Elizabeth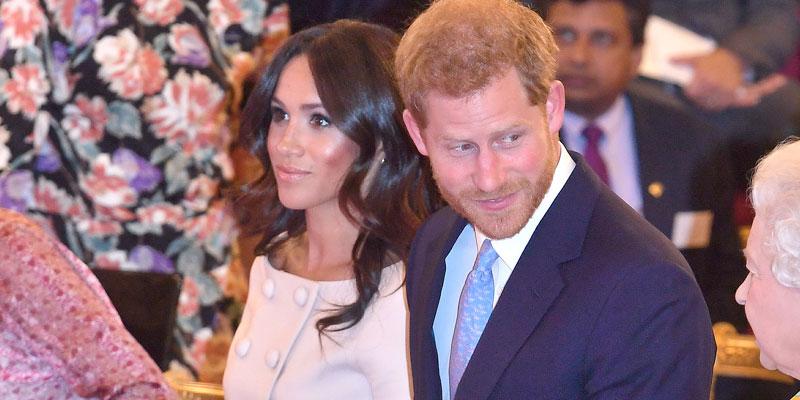 Meghan Markle, Prince Harry, and Queen Elizabeth were all on hand to celebrate young leaders from across the United Kingdom's Commonwealth. The Queen's Young Leaders honors young people ages 18-29 from across the 53 nations tied to the U.K., and Prince Harry gave a moving speech.
Article continues below advertisement
The Queen hosted the reception at Buckingham Palace.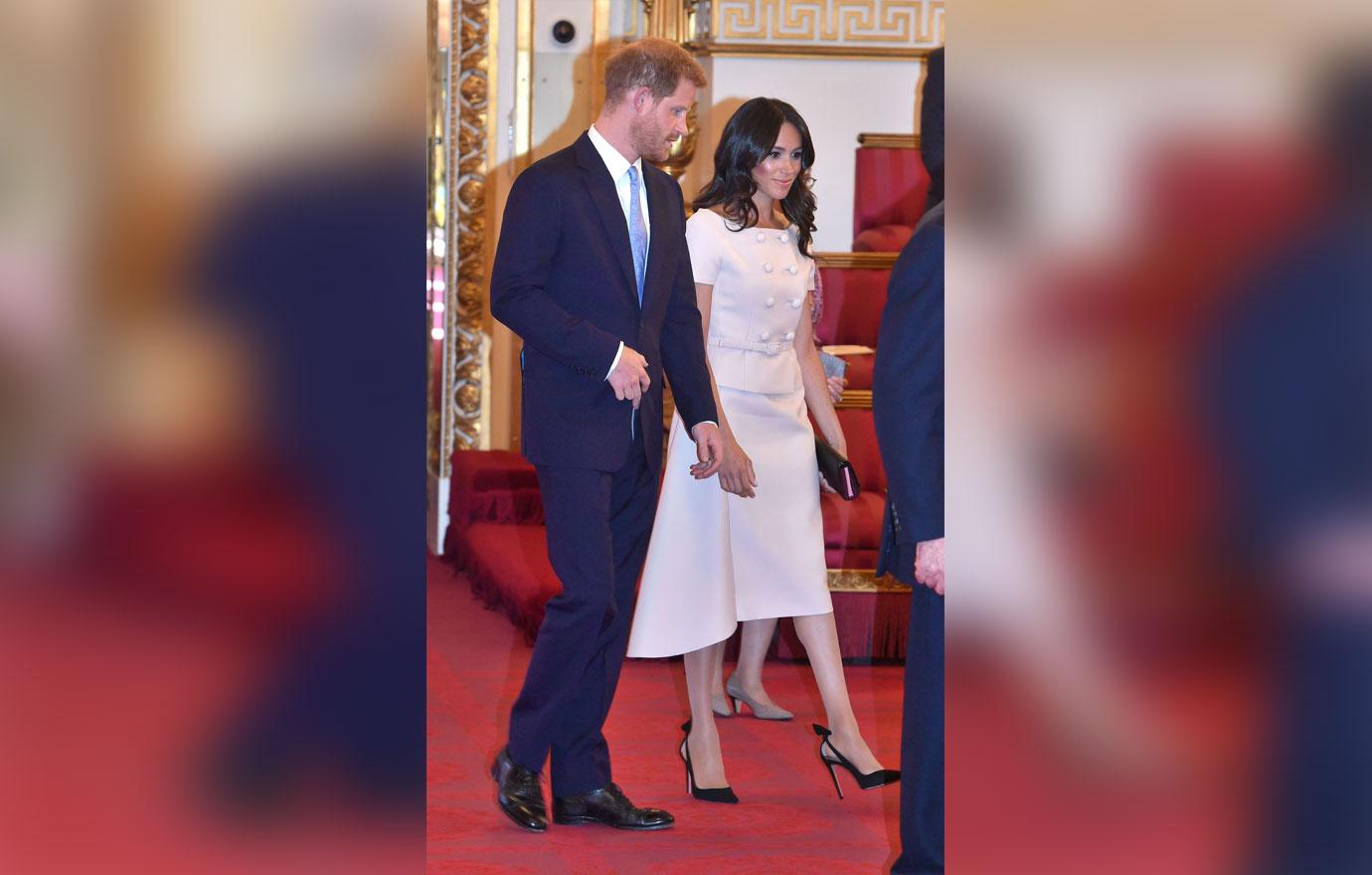 Just before his May 19 wedding, Prince Harry was named Youth Ambassador to the organization.
Article continues below advertisement
As Meghan and Queen Elizabeth looked on, Harry gave a speech to the honorees saying, "I guess you can say you're stuck with me. I, together with my wife Meghan, look forward to convening young people from around the Commonwealth to hear your ideas, work with you to build platforms for you to collaborate and form partnerships, and continue to meet with many of you as we travel around in our work on behalf of the royal family."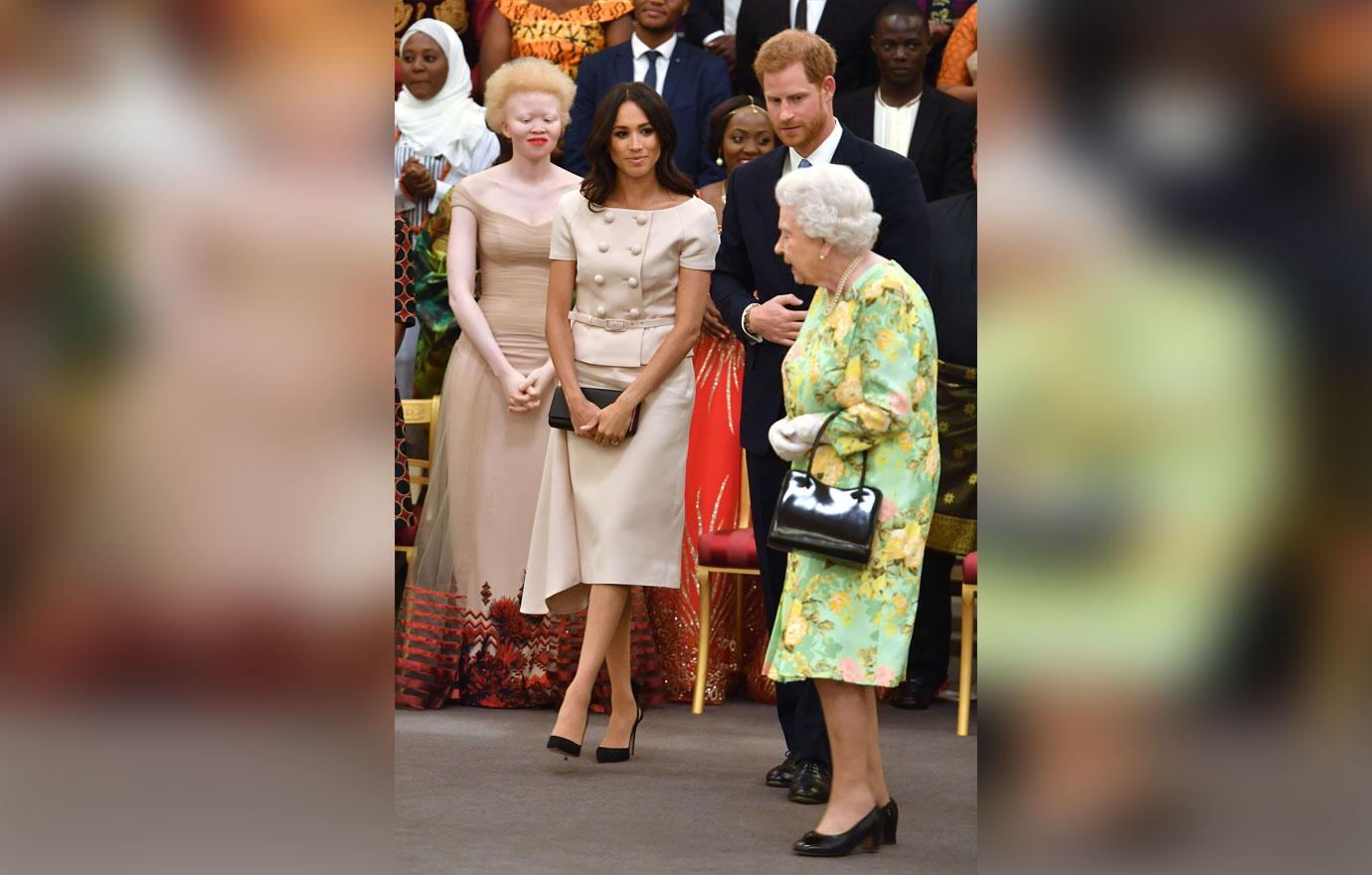 Buckingham Palace recently confirmed that Meghan and Harry will be touring the Commonwealth countries of Australia, New Zealand, Fiji and Tonga later this year.
Article continues below advertisement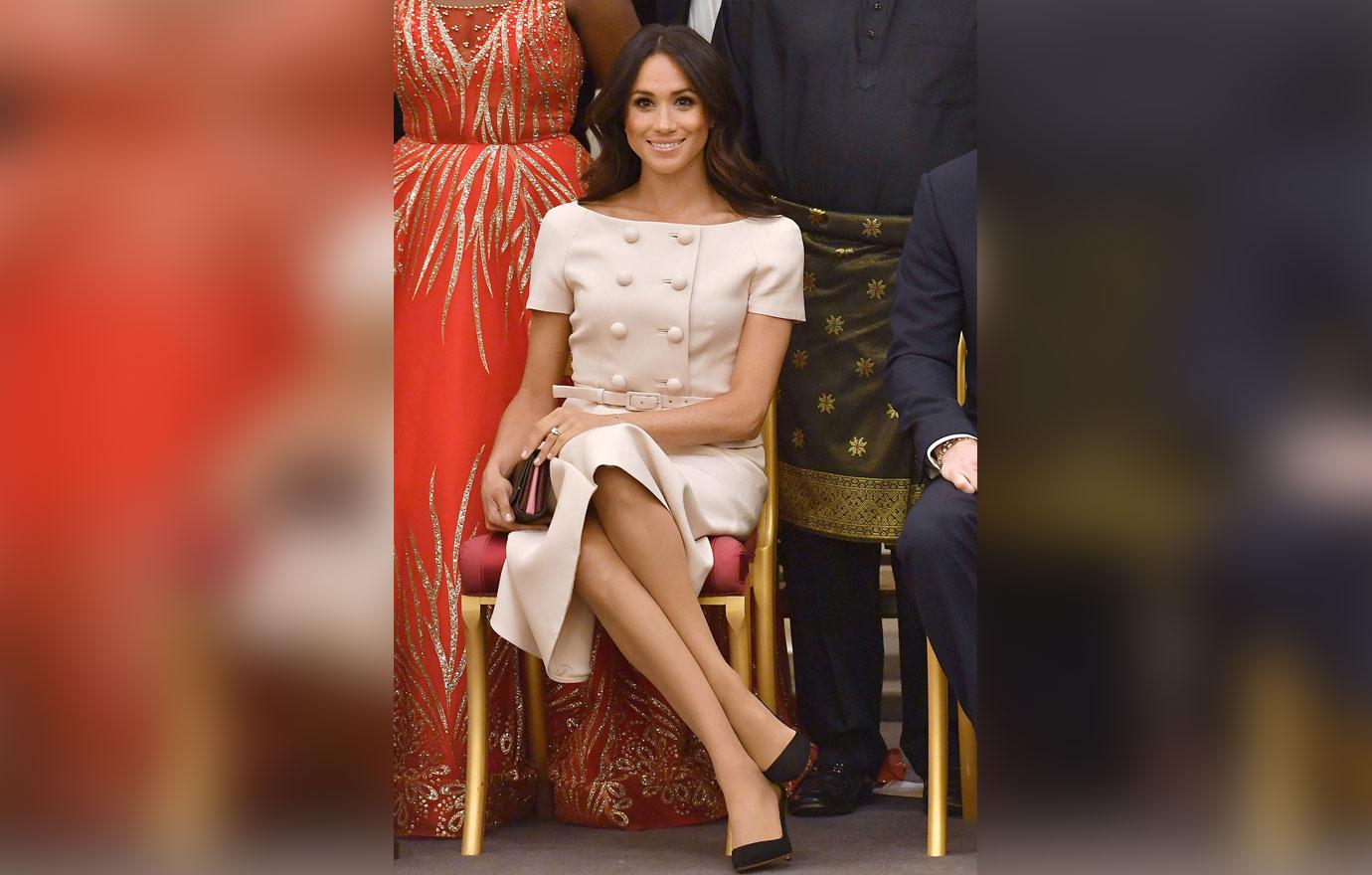 Meghan looked lovely in a pink Prada, off-the-shoulder dress, which is quickly becoming her signature style.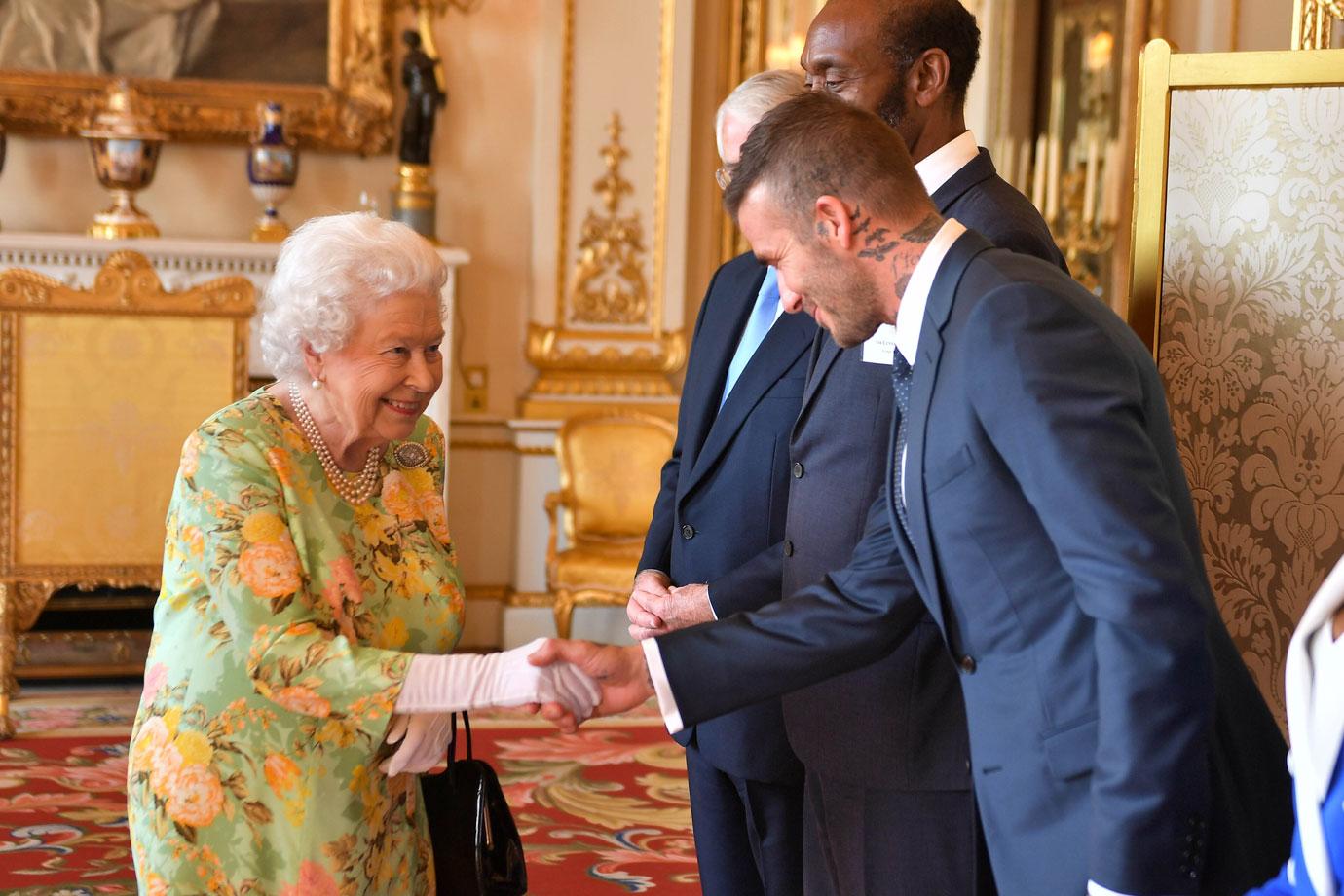 David Beckham was also at the event and told reporters, "They are incredible people the honorees. It's a great thing to be part of — to be around young kids and young people that have got really bright futures and aspirations to become great leaders."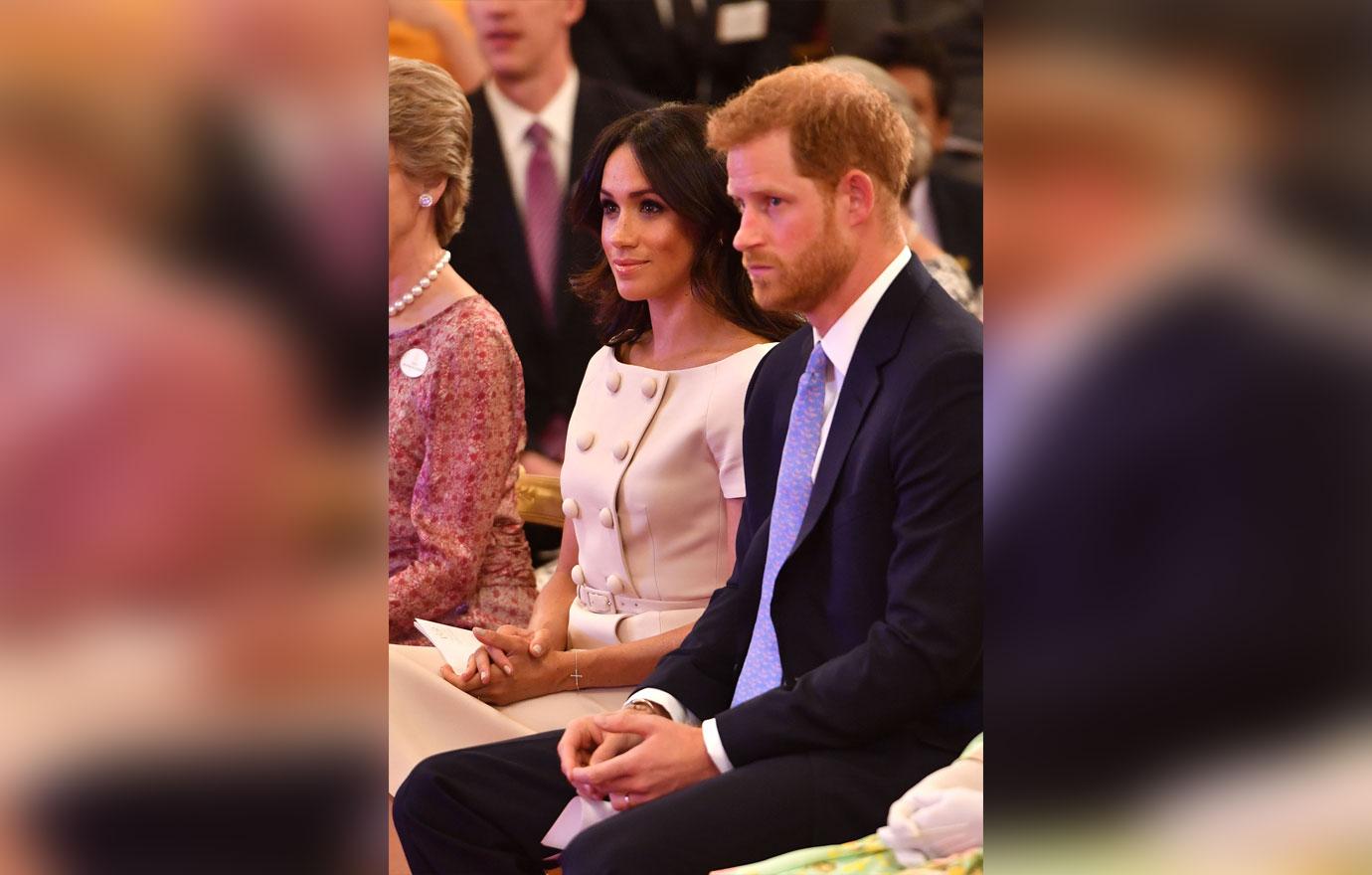 What do you think of Meghan's pink dress? Leave your comments below.