PHOTOS
Melissa McCarthy And Tiffany Haddish Are Married To The Mob On The Set Of 'The Kitchen'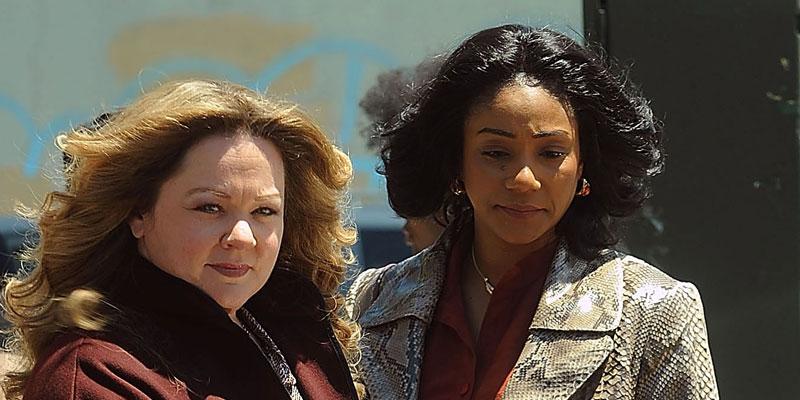 Funny faves, Tiffany Haddish and Melissa McCarthy will be almost unrecognizable in their new roles together. Though their new crime drama, The Kitchen, isn't slated for theatrical release until late next year, fans are excited for this new step in their careers. Check out these pics to see their acting transformations.
Article continues below advertisement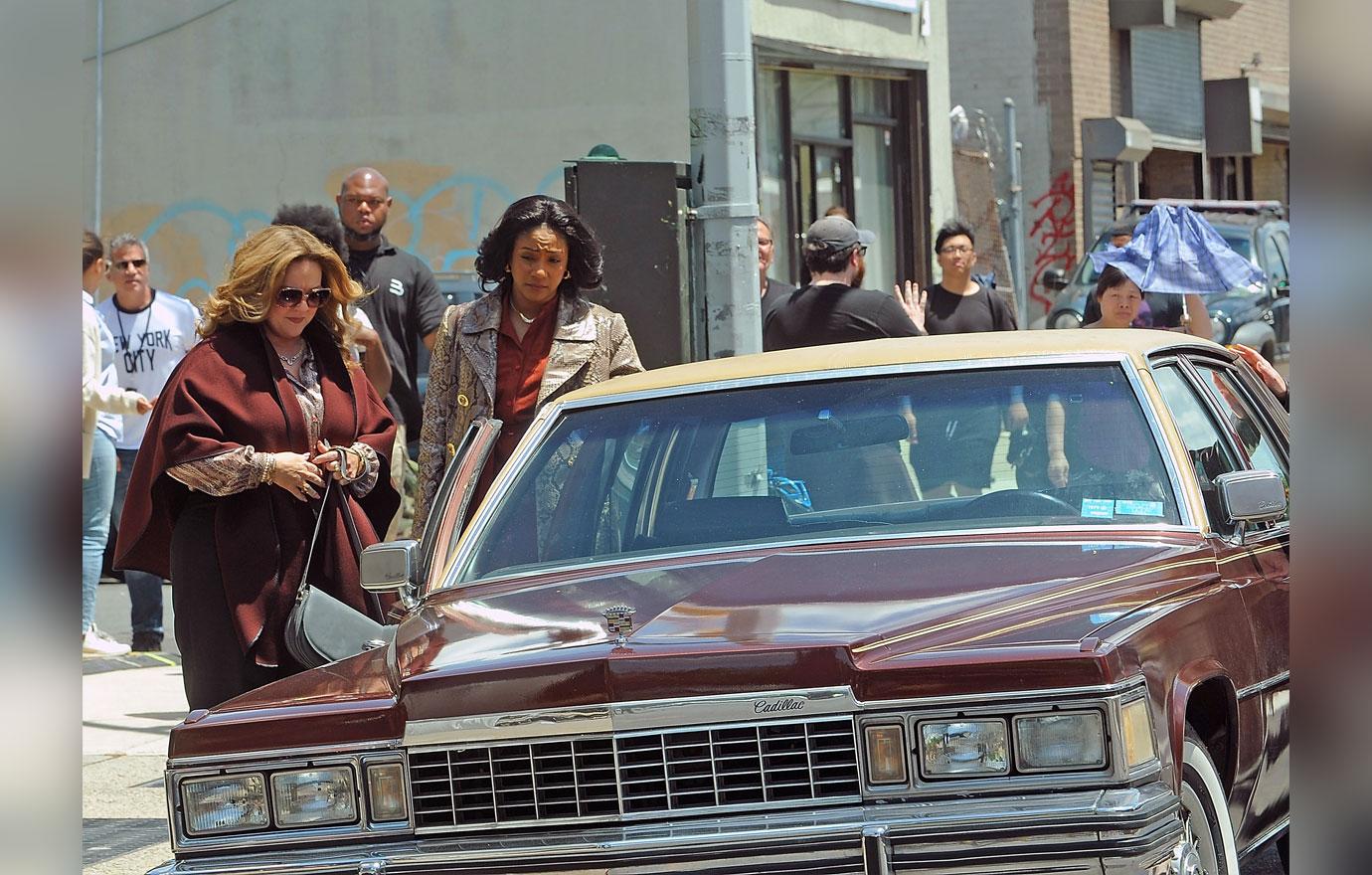 The film, a DC Entertainment and New Line cinema production, is based on the 2014 comic book series by the same name. The series is set in the 1970s and Tiffany and Melissa have embodied '70s fashion to a t. They both have their hair styled so it's fluffy and feathered. Melissa is draped in earth tones and Tiffany has on a patterned blazer. They've nailed it.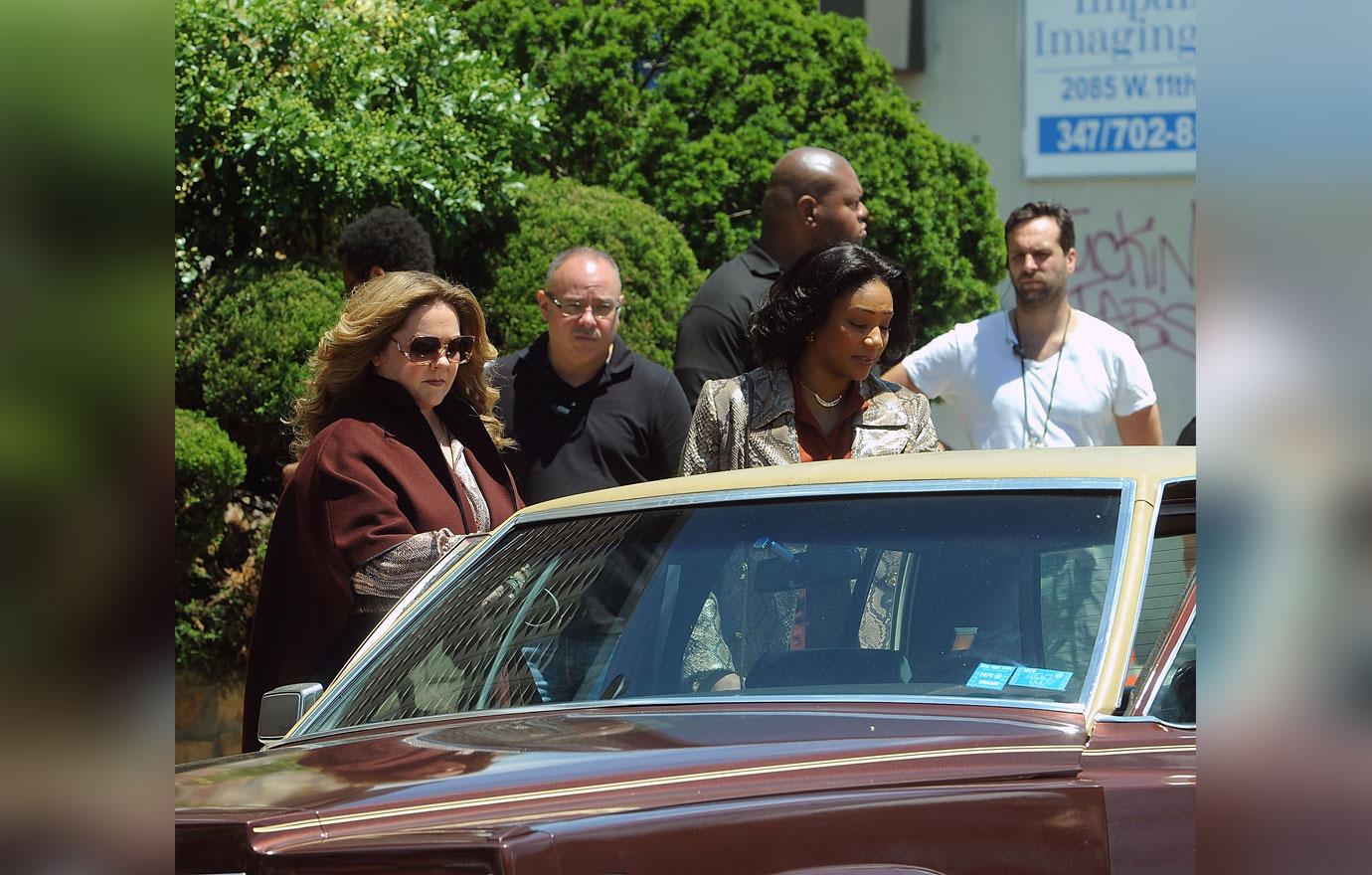 The Kitchen centers around the Hell's Kitchen neighborhood that is firmly in the nefarious clutches of a group of mobsters. When these mobsters are thrown in prison, their wives join together and form a new regime.
Article continues below advertisement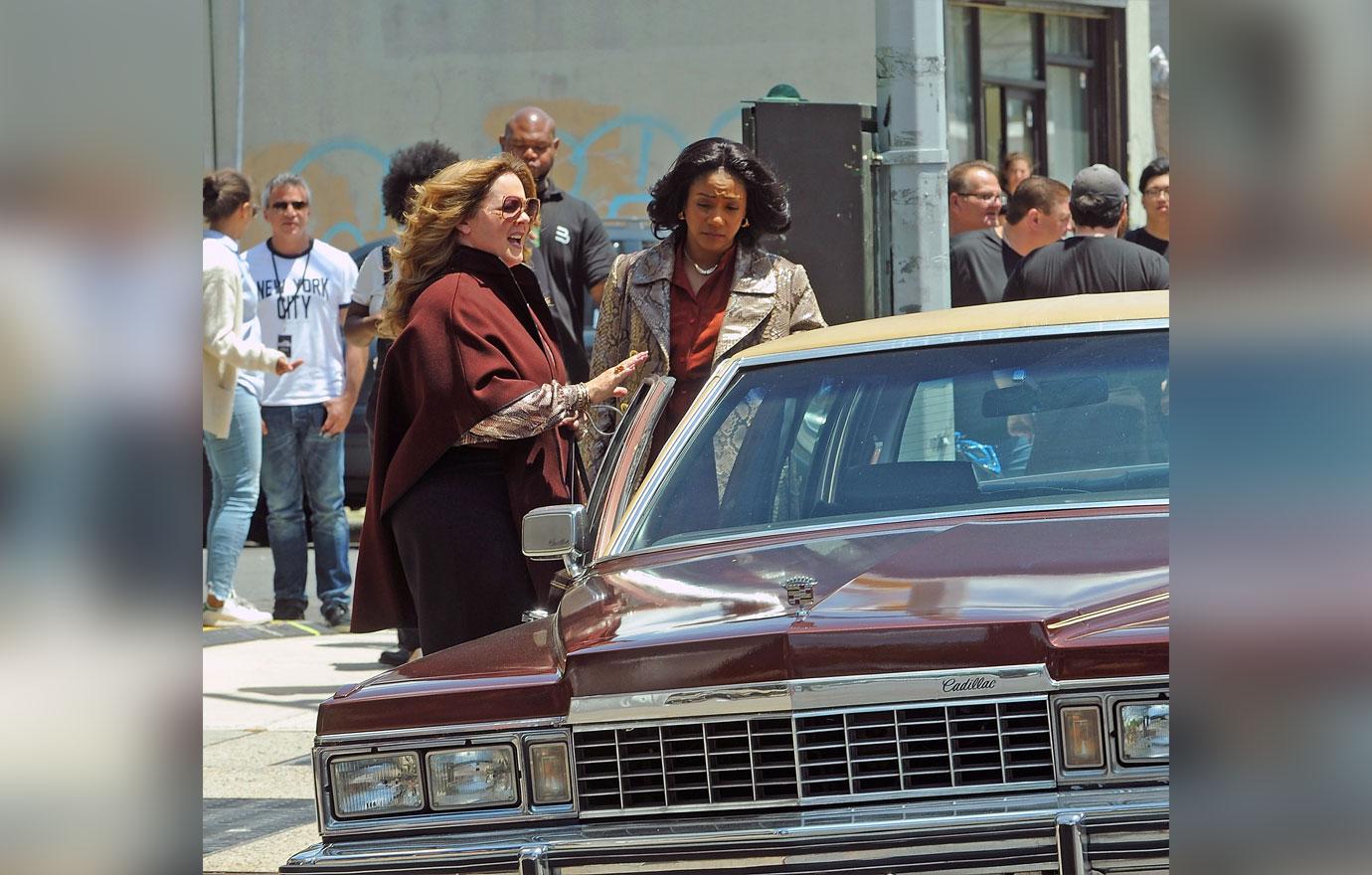 Though Melissa is all smiles in this picture, her new role will be a change from what fans are used to. This film is filled with female anti-heroes and Tiffany and Melissa will play two of them. It's a welcome twist on the traditional mob movie.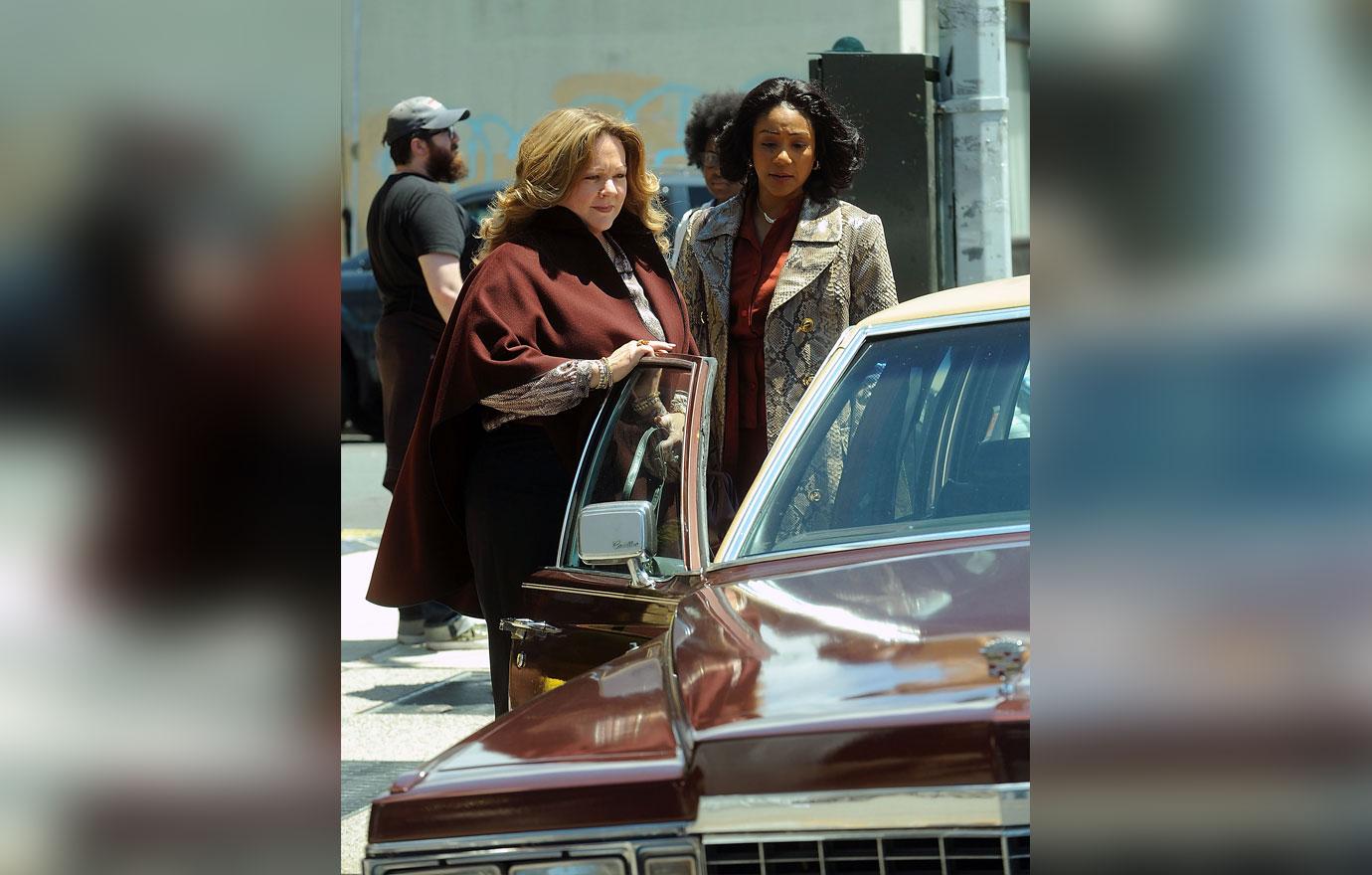 This film will also mark the directorial debut of Andrea Berloff. In 2015, Berloff helped co-write Academy Award-nominated biopic Straight Outta Compton.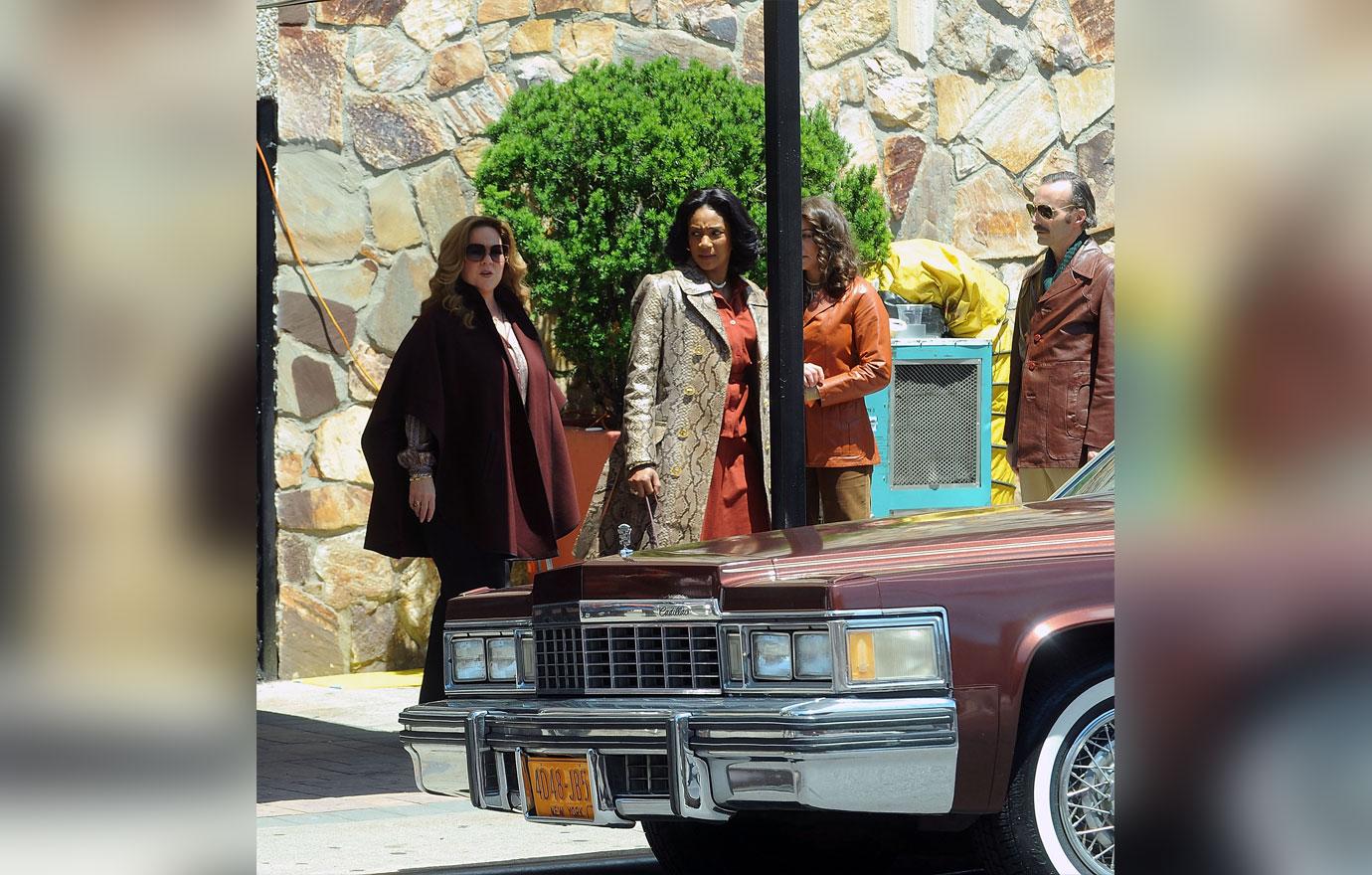 Are you excited to watch Tiffany and Melissa make the shift from comedy to drama? Let us know in the comments!