PHOTOS
Michael B. Jordan Steps Out To Promote His New Film 'Creed II' At 'Jimmy Kimmel Live!'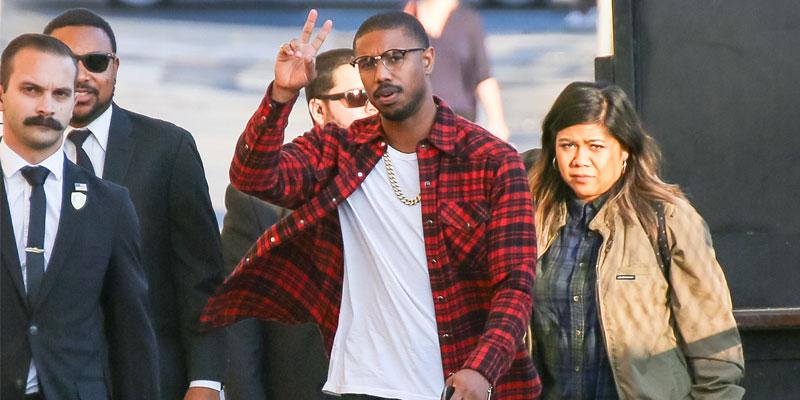 Michael B. Jordan has been taking the film industry by storm over the last few years with his performances in Creed, Black Panther, Fahrenheit 451, and most recently Creed II. The actor spent sometime on The Ellen DeGeneres Show earlier this week, and last night he sat down with Jimmy Kimmel to promote the second addition of the Rocky spin-off. Scroll through to see what he wore and what he said.
Article continues below advertisement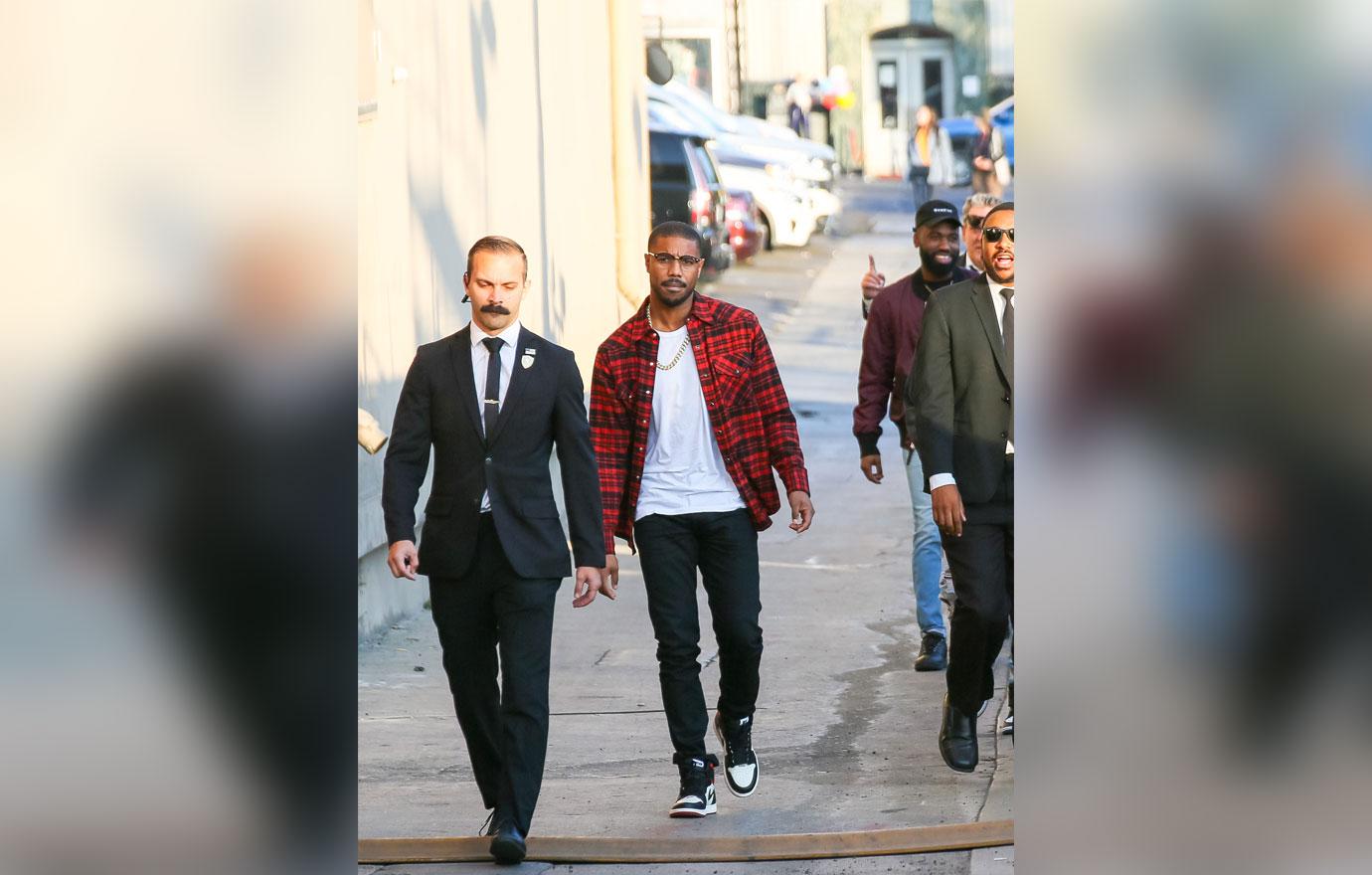 While the 31-year-old spruced up his look before walking on stage in a nicely tailored suit, he was seen walking into the Jimmy Kimmel Live! set in a fairly casual outfit.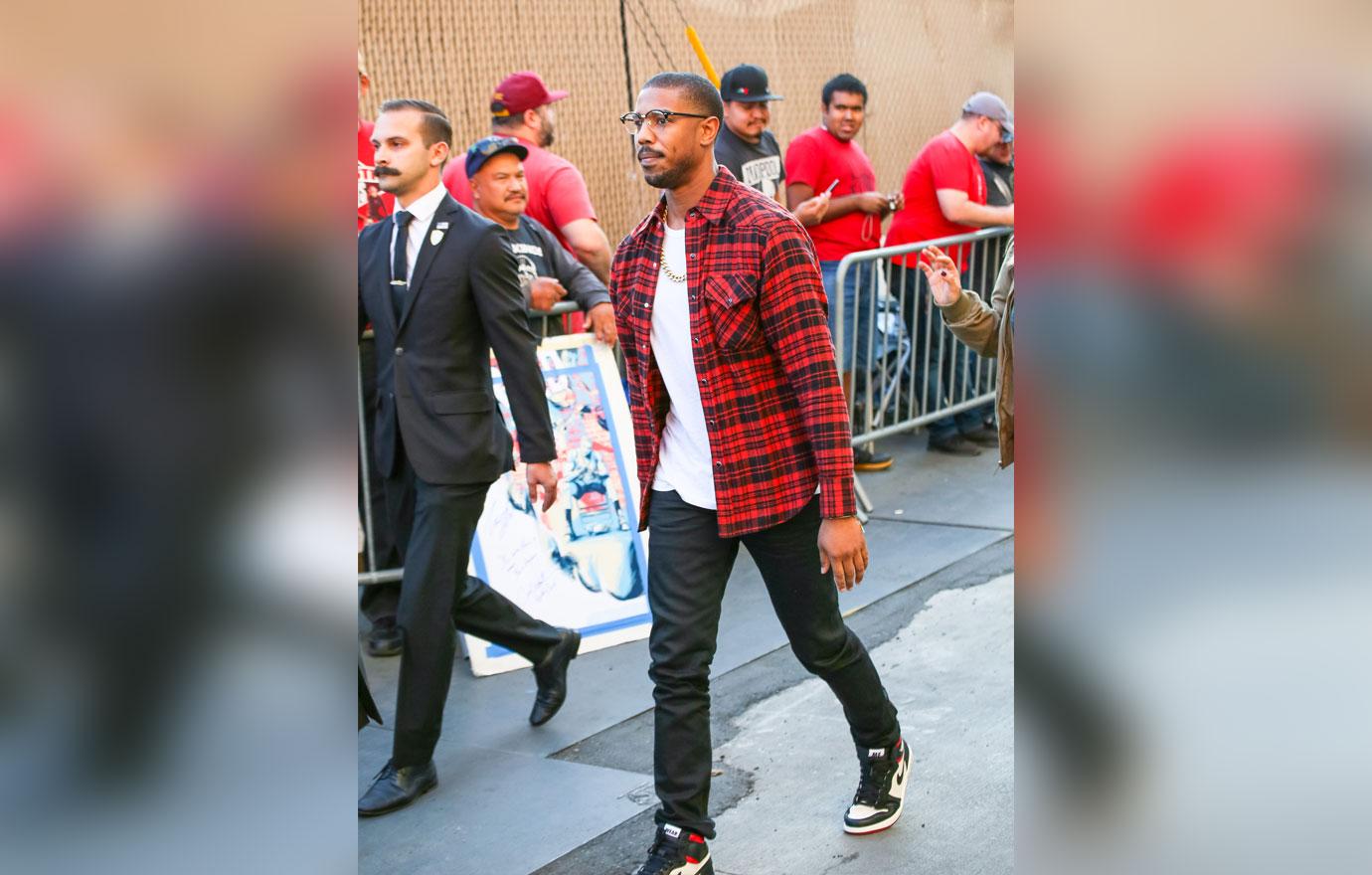 Michael wore a basic white tee underneath a red plaid shirt that he kept unbuttoned and paired with black denim jeans.
Article continues below advertisement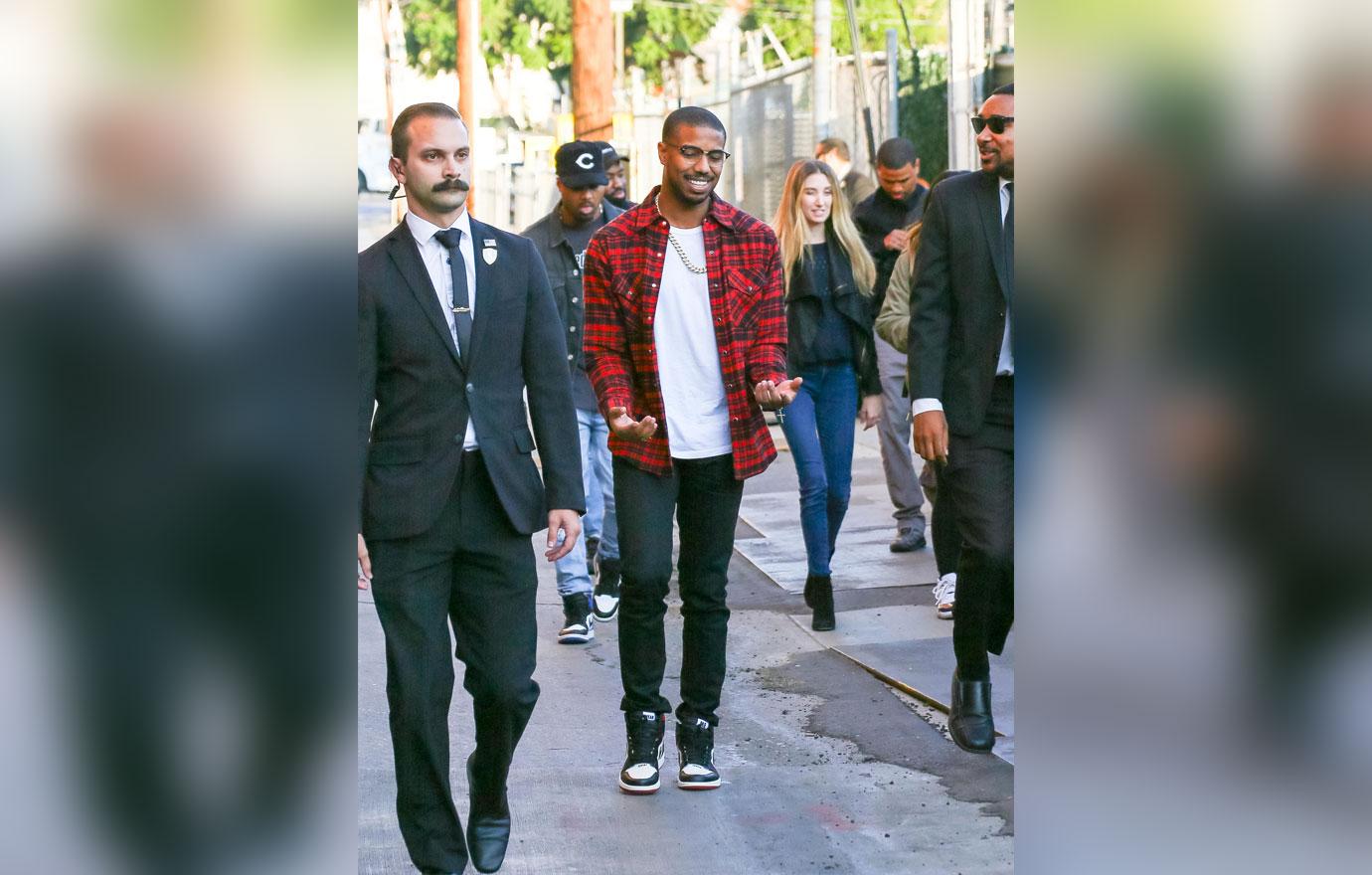 He accessorized with a thick gold chain, some eyeglasses, and multi-colored Nike sneakers.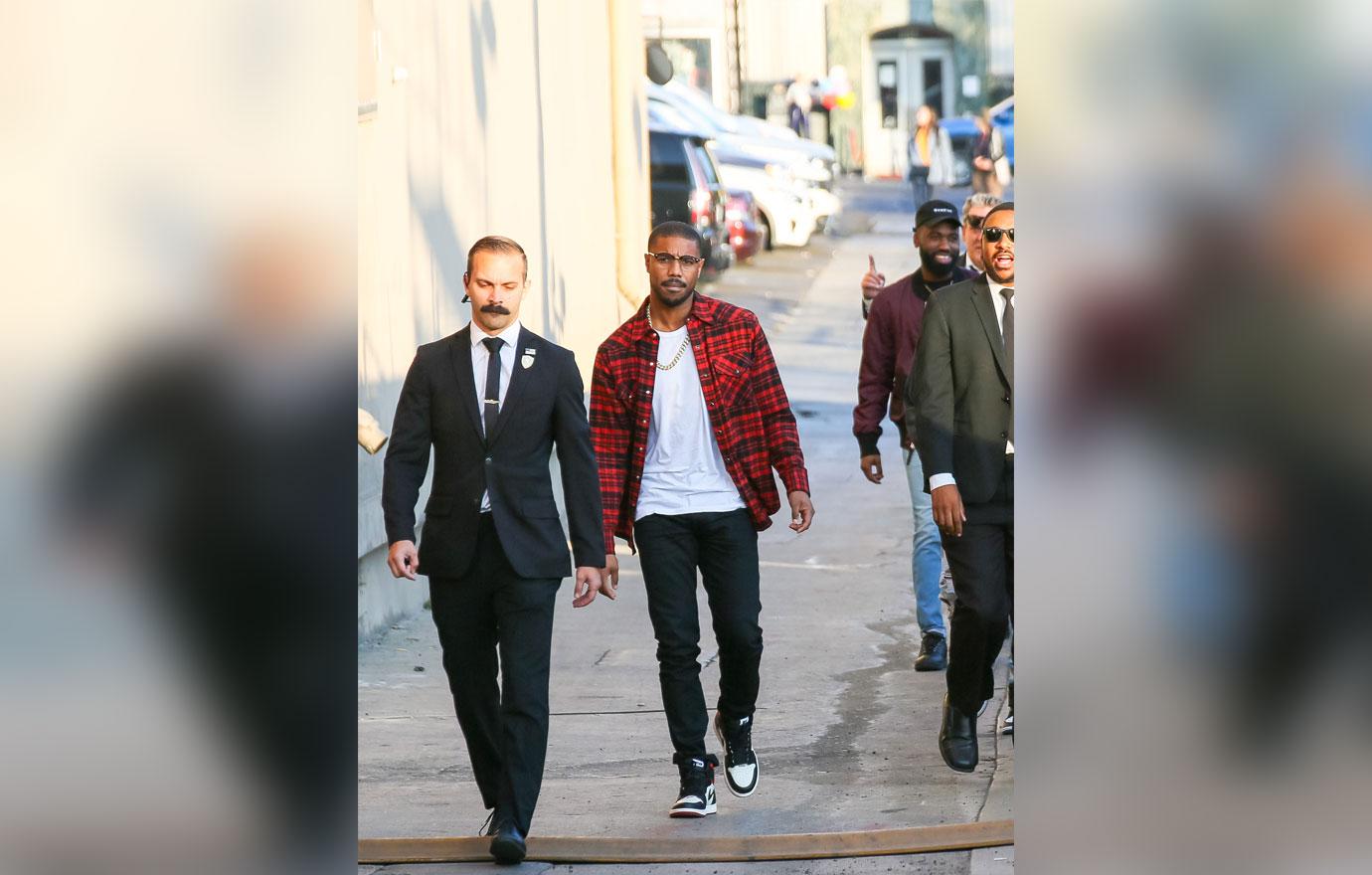 Article continues below advertisement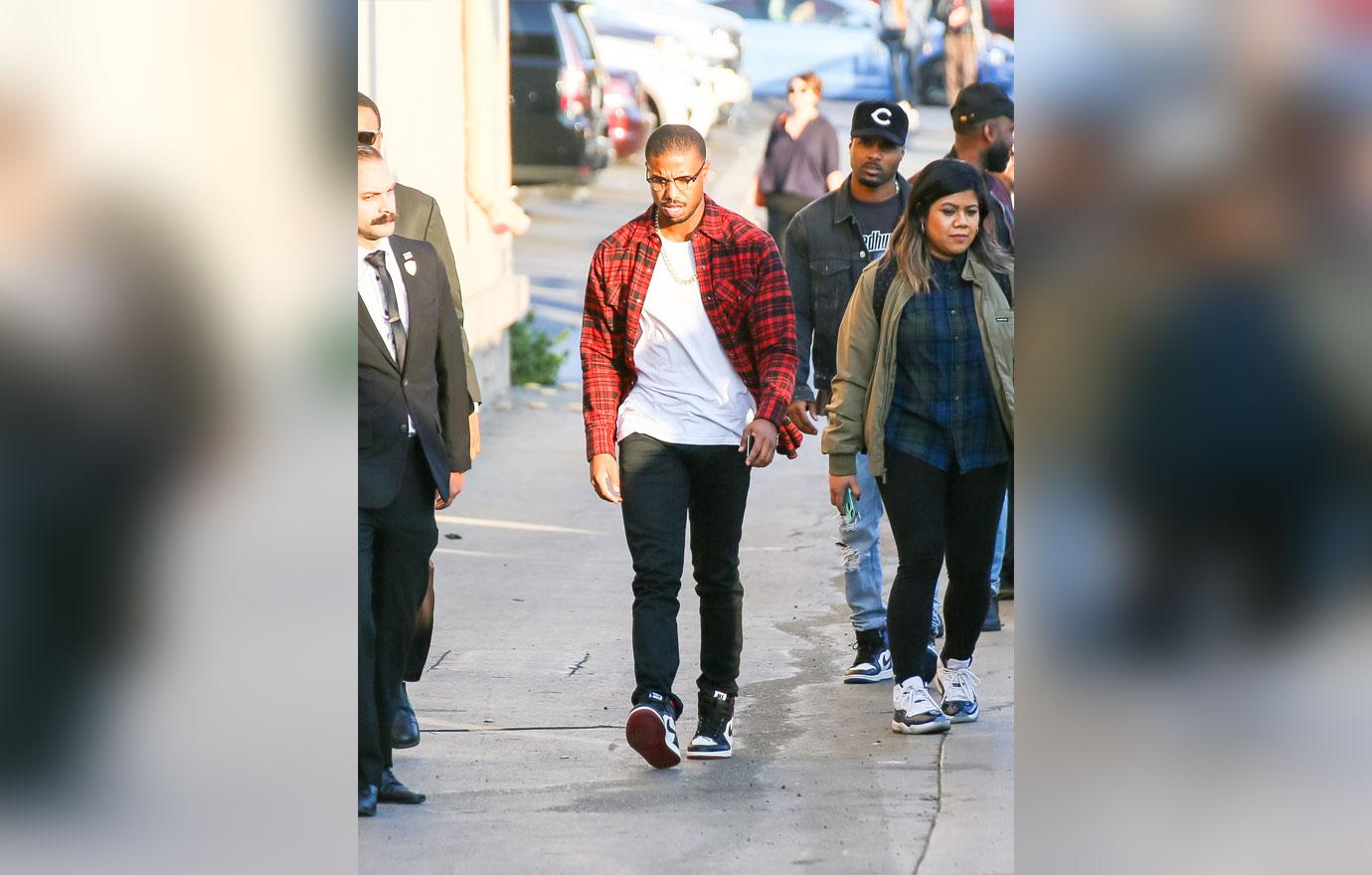 The California-born star said, "Thanksgiving this year, is a little intense, I'm flying to Johannesburg, South Africa, to promote Creed II." The talk show host then jokingly commented, "Is that what you told your family? Or is that really what you are doing?" Michael lightly laughed, "That's really what I'm doing! Then we're going to do a Thanksgiving day brunch, my family had a home-catering business growing up, so we love cooking, we love food."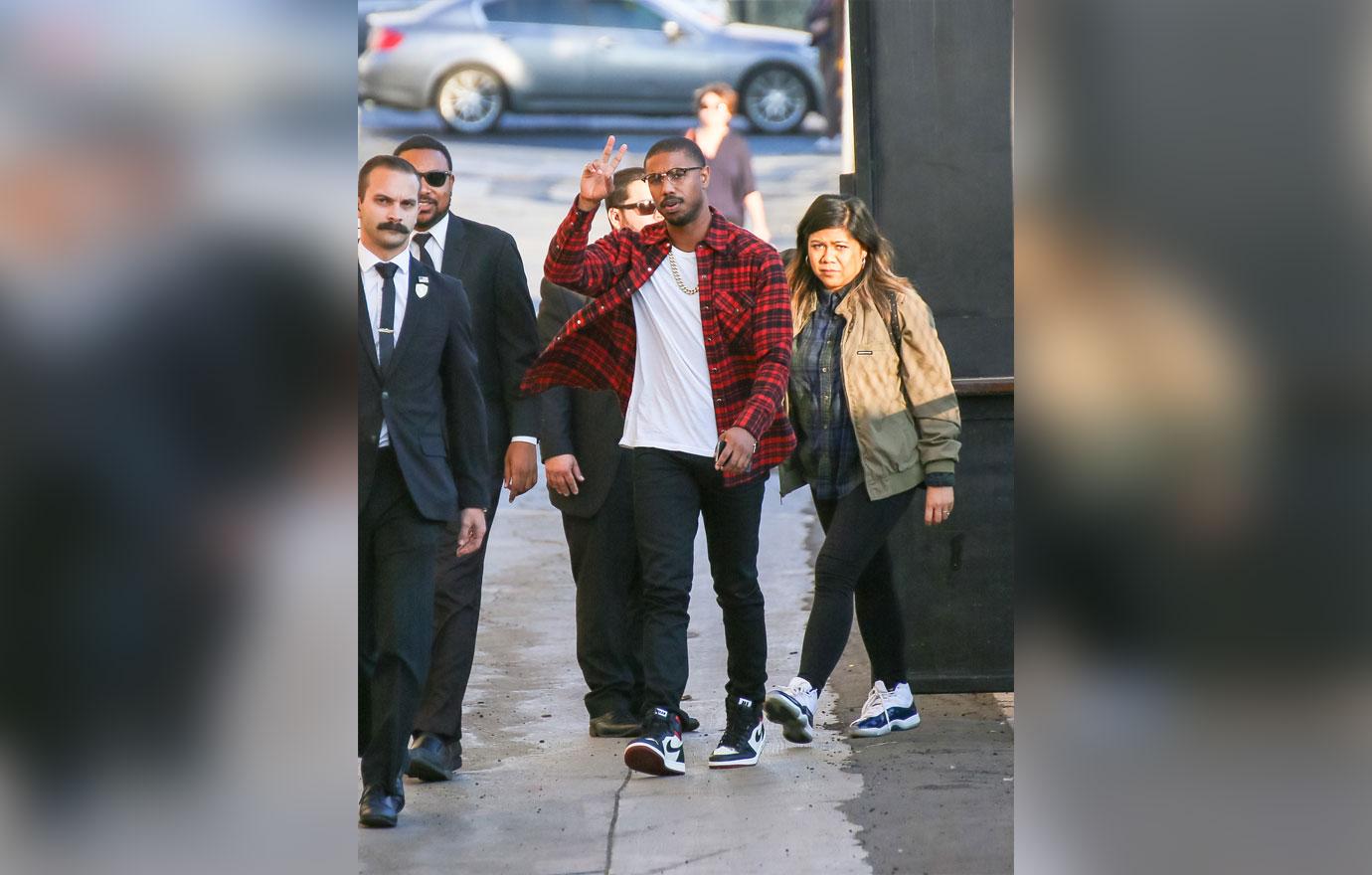 Will you be checking out Creed II in theaters this holiday weekend? Let us know in the comments!