PHOTOS
Miley Cyrus Posted A Series Of Nude Mirror Selfies On Her Instagram Stories
Miley Cyrus is on a roll, and she is not shying away — as ever — when it comes to revealing herself in the mirror.
The 27-year-old posted a few Instagram selfies on her Stories Wednesday night where she posed nude in front of the mirror.
Article continues below advertisement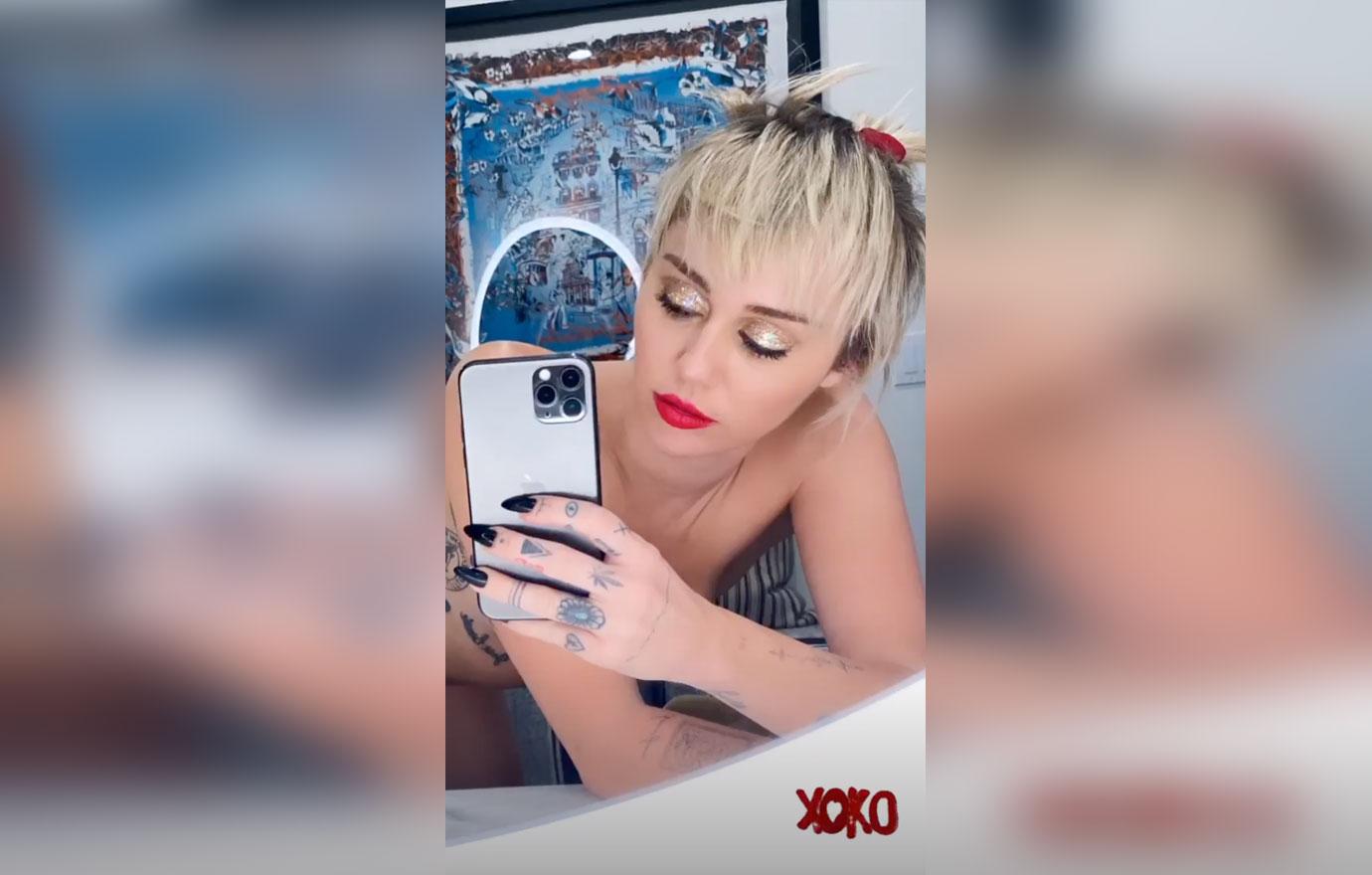 The pictures see her looking at the phone's camera with glittering eyes. She wore red lipstick and her hair was tied in a messy bun.
The look on her face was one of confidence, something that she seems to have been showing with her recent decisions on dating and public profile.
Her nails that held the phone were painted black and her tattoos — some fading — made for the perfect aesthetics in the picture.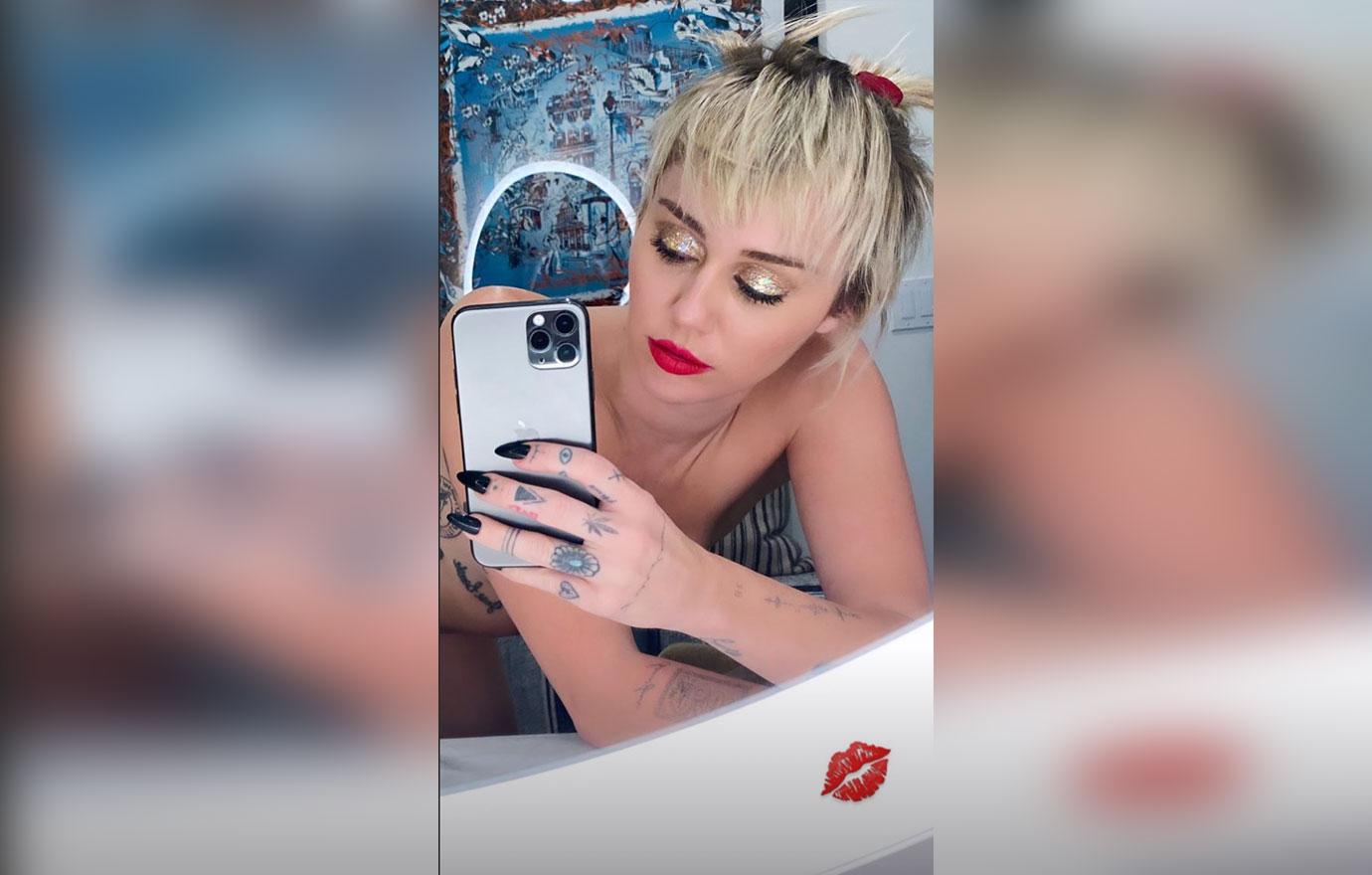 Cyrus landed on the counter and had her arms rested as she showed off her tattoos in the image. Her pose graced the decors of the room quite perfectly. There was even an artwork behind that seemed to reflect her look really well.
Article continues below advertisement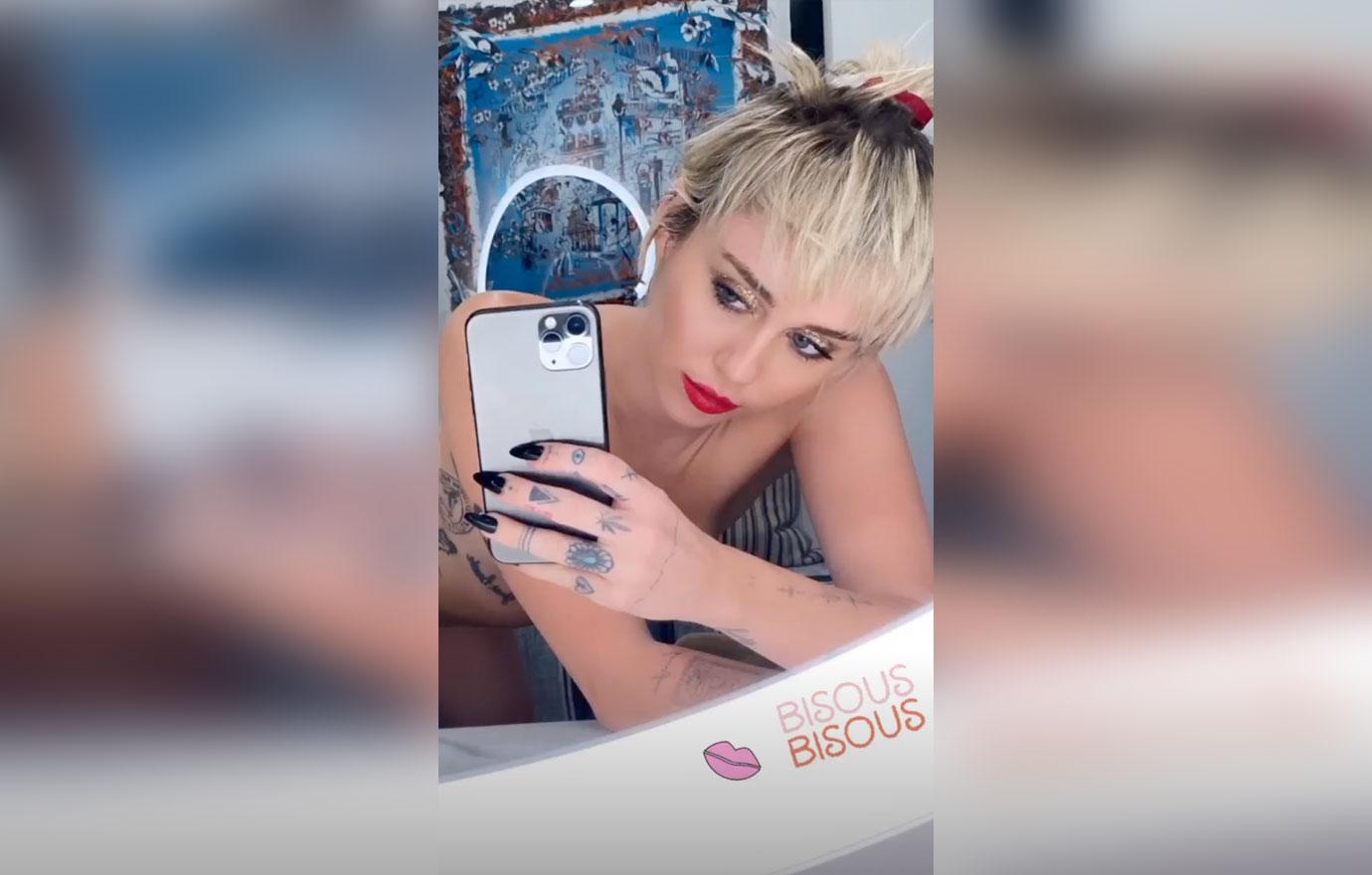 The 'Midnight Sky' singer talked about the sexist comments she had to face from one of the directors at the MTV Video Music Awards that took place on Aug. 30
"I was just asking some questions, not even on some diva s****,' Miley explained on the Joe Rogan Experience: "I wanted the lights to be turned off and then the lighting of the room to just be lighting me. So no key light, no beauty light."
"The beauty light is always used on women and I said turn the f******g lights off. You would never tell Travis Scott or Adam Levine that he couldn't turn the beauty light off.
"They said, 'Okay, we'll just do the same thing that we would do with the guys,' because that's what I want," she continued. "And then something that I was doing… for the VMAs, my bracelets kept getting caught in all this s***t and they said, 'you want to be treated like a guy? We wouldn't be dealing with this if a guy was doing it.'
"And I said, "Well a guy wouldn't be doing this because a guy doesn't sell your show with sex the way that I'm going to,"' she recounted.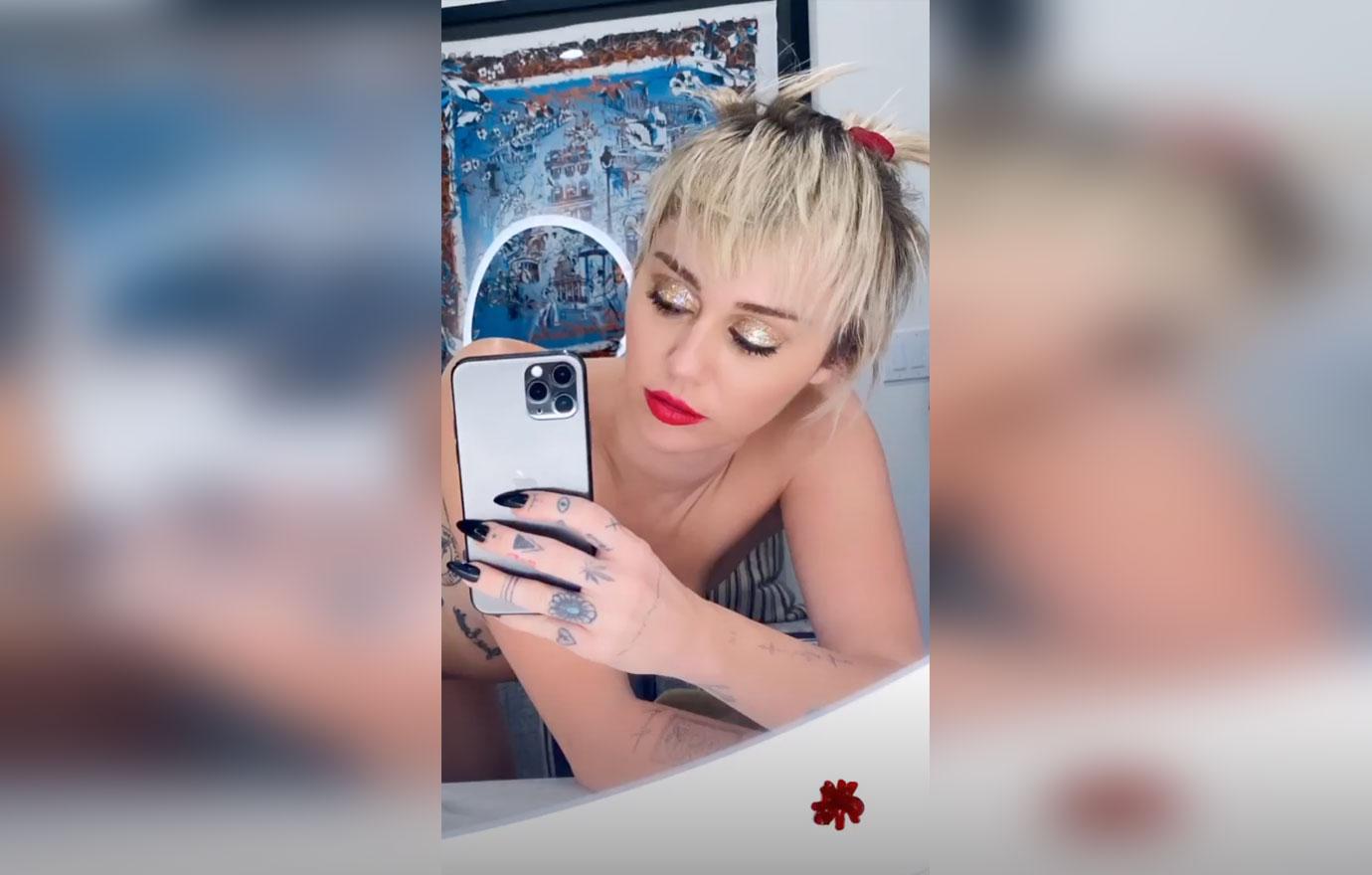 The 'Slide Away' singer parted ways with Liam Hemsworth in Aug. last year after being together on-again, off-again for 10 years.
"I recently went through a very public divorce that f–king sucked," she admitted about the divorce.
"What really sucked about it wasn't the fact that me and someone that I loved realized that we don't love each other the way that we used to anymore."