PHOTOS
Mindy Kaling Shows Off Her Growing Baby Bump On Set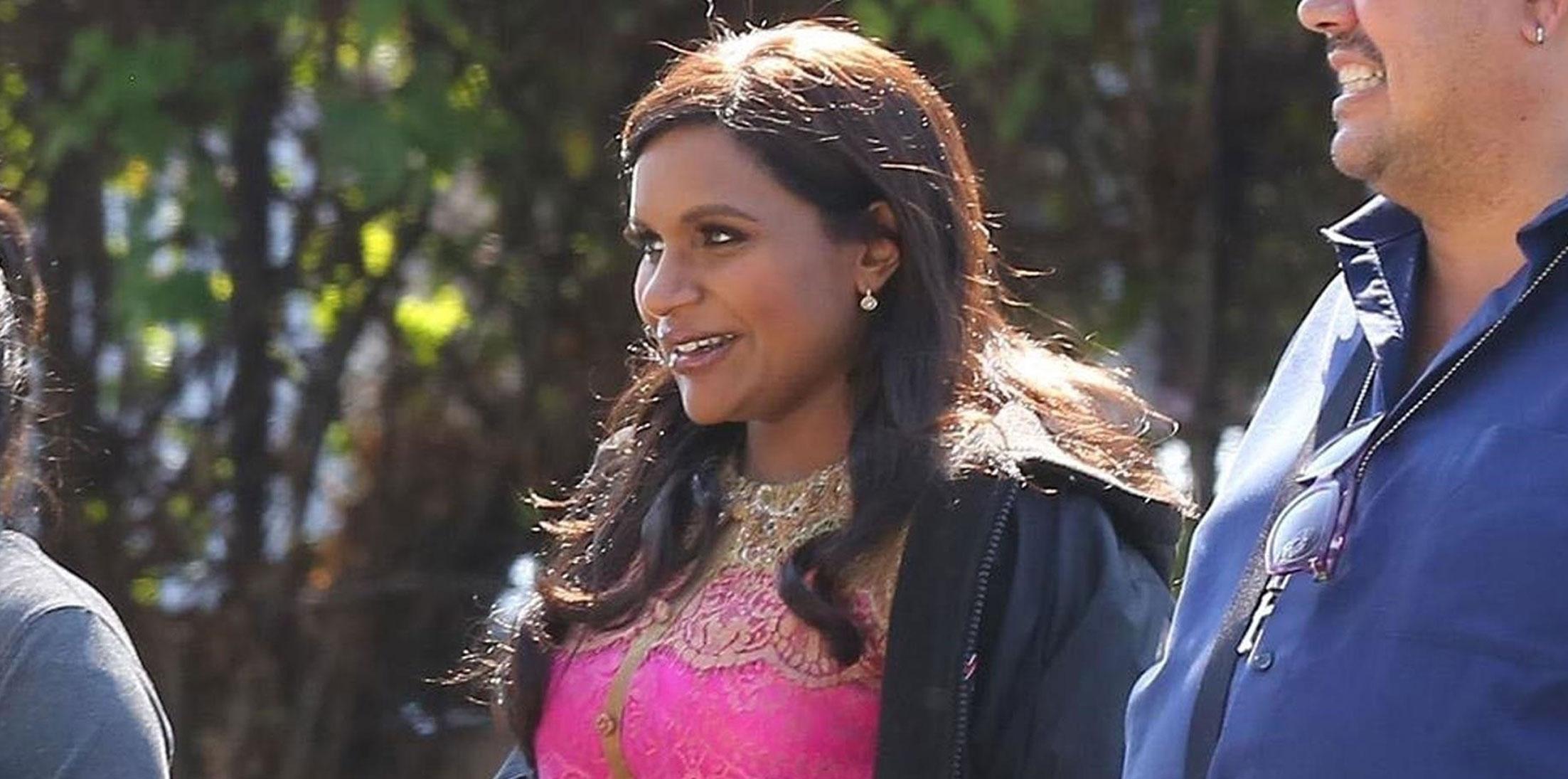 Mindy Kaling isn't letting pregnancy slow her down! The Mindy Project star was spotted arriving to set on Monday, getting ready to film the very last scenes of the Hulu series. The show's finale comes at the perfect time, since Mindy is just months away from becoming a mom! The actress confirmed the exciting news in July, after a source told E! News the pregnancy was a "pleasant surprise." Mindy has yet to reveal the identity of her baby daddy, but she seems unfazed as she tackles her pregnancy solo — she was all smiles as she worked hard on set. Click through to see the pics of Mindy's growing baby bump!
Article continues below advertisement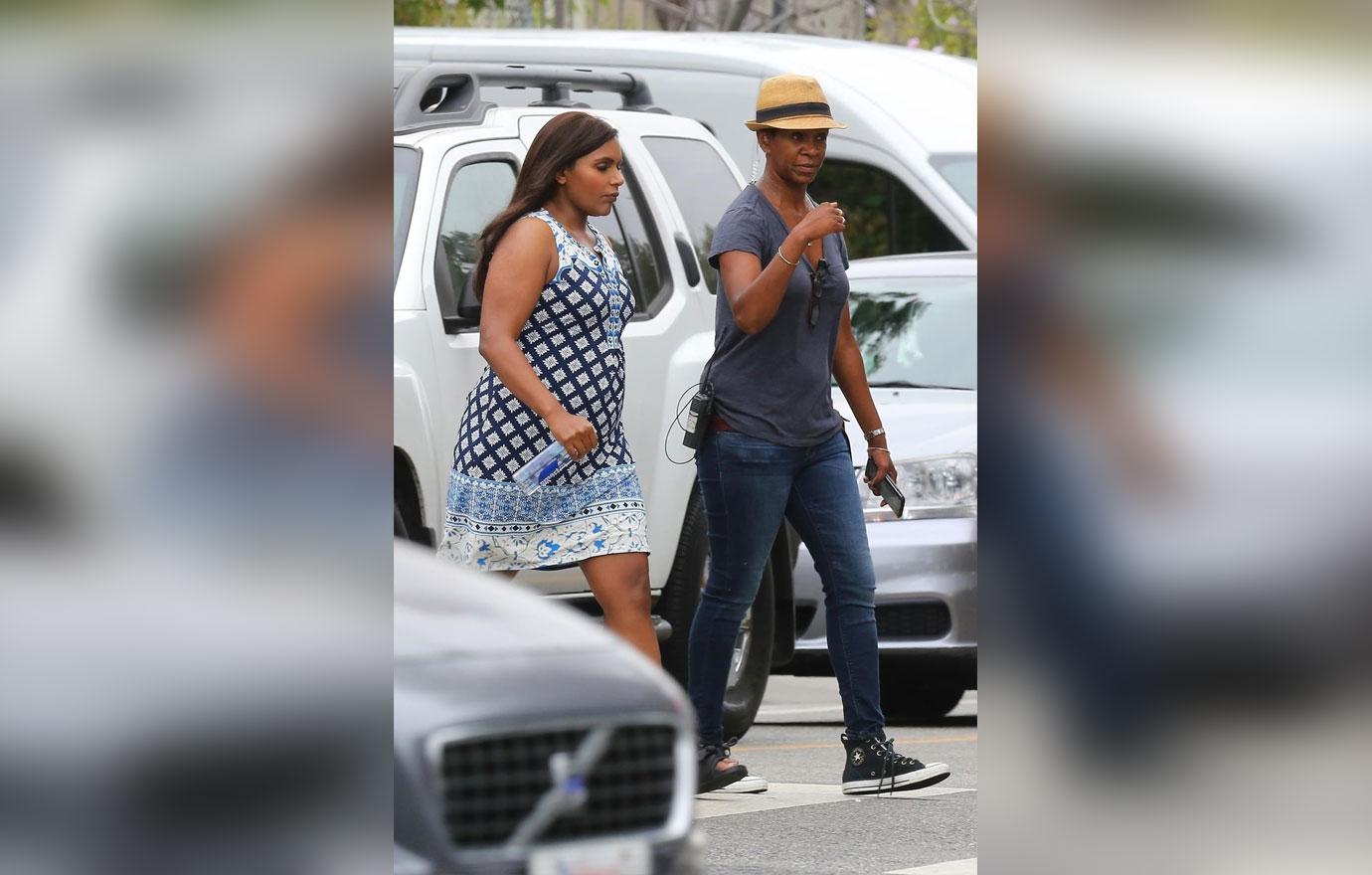 Mindy showed off her bump as she arrived to set in a blue and white sundress. At nearly six months along, her adorable baby bump is finally starting to show!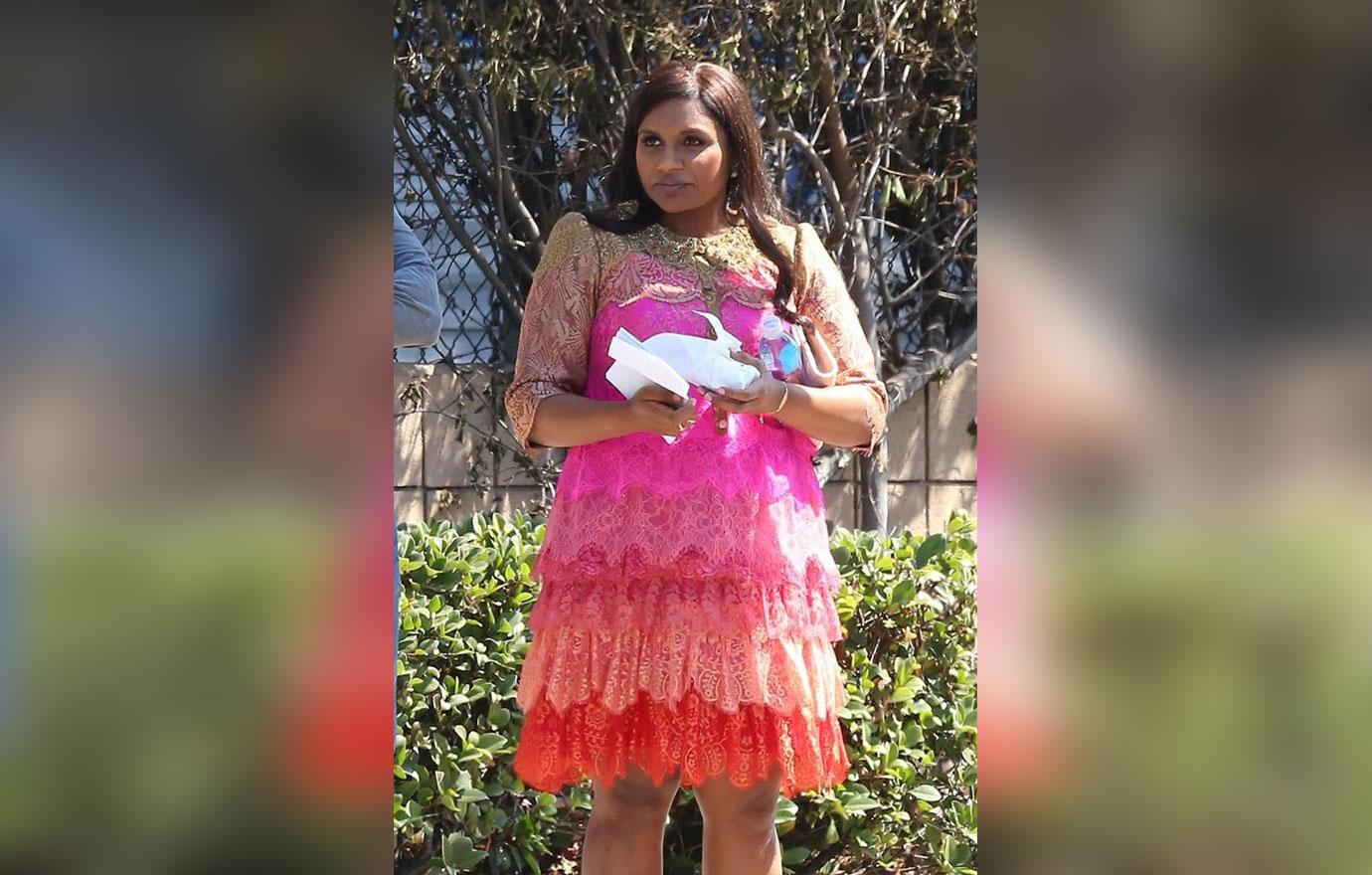 Mindy soon changed into this gorgeous pink and gold lace dress, designed by the show's costume designer, Salvador Perez. Salvador previously admitted he was nervous about working around !
Article continues below advertisement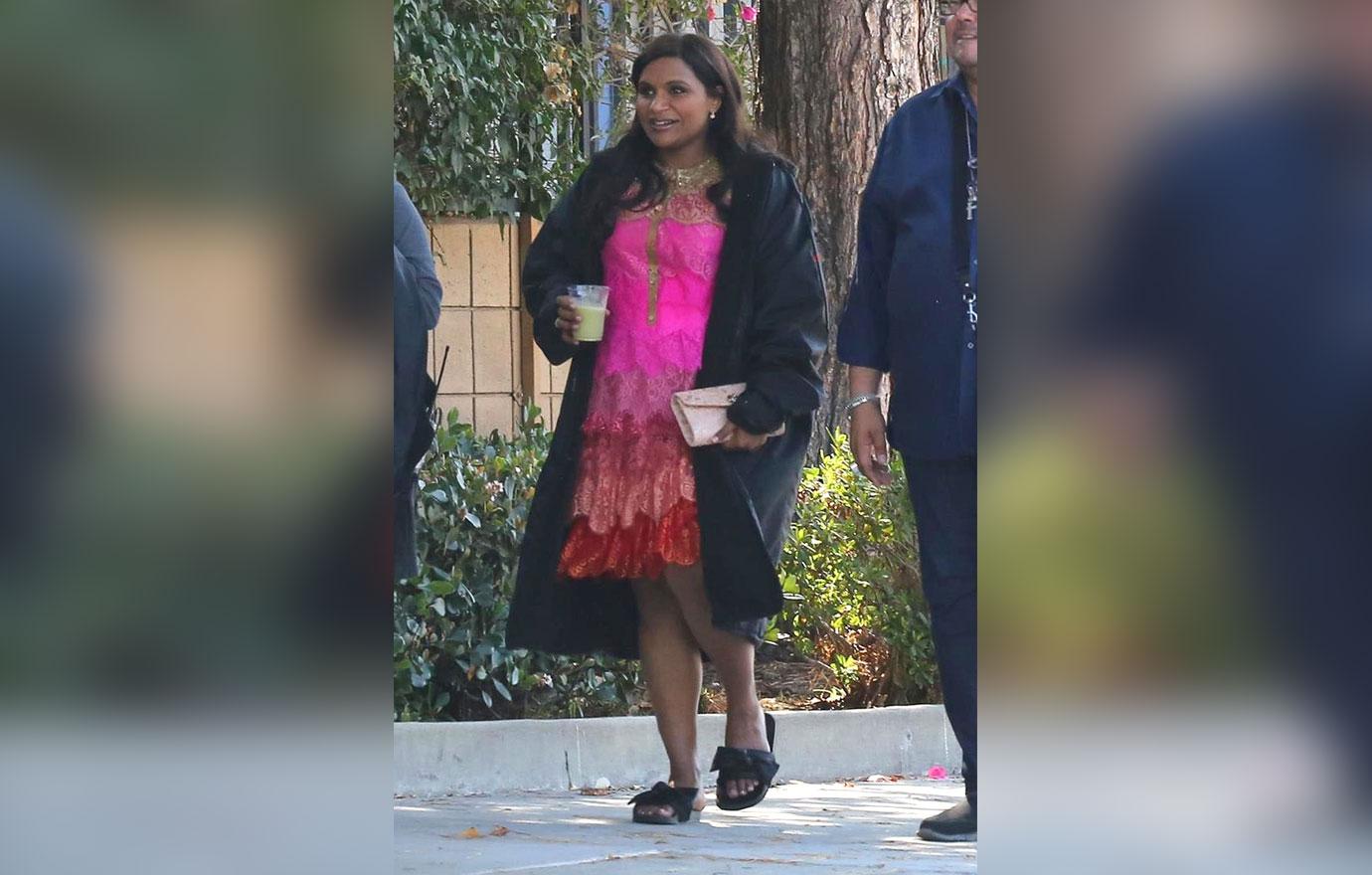 "I'm hoping to get away with it. I'm buying lots of stretch," he told USA Today at a costume exhibit for his work from the show.
Mindy was definitely a fan of Sal's work! "It's spectacular. Layers of hand-sewn lace in all of Mindy's favorite colors," Mindy captioned a pic of her wearing the dress on Instagram.
Article continues below advertisement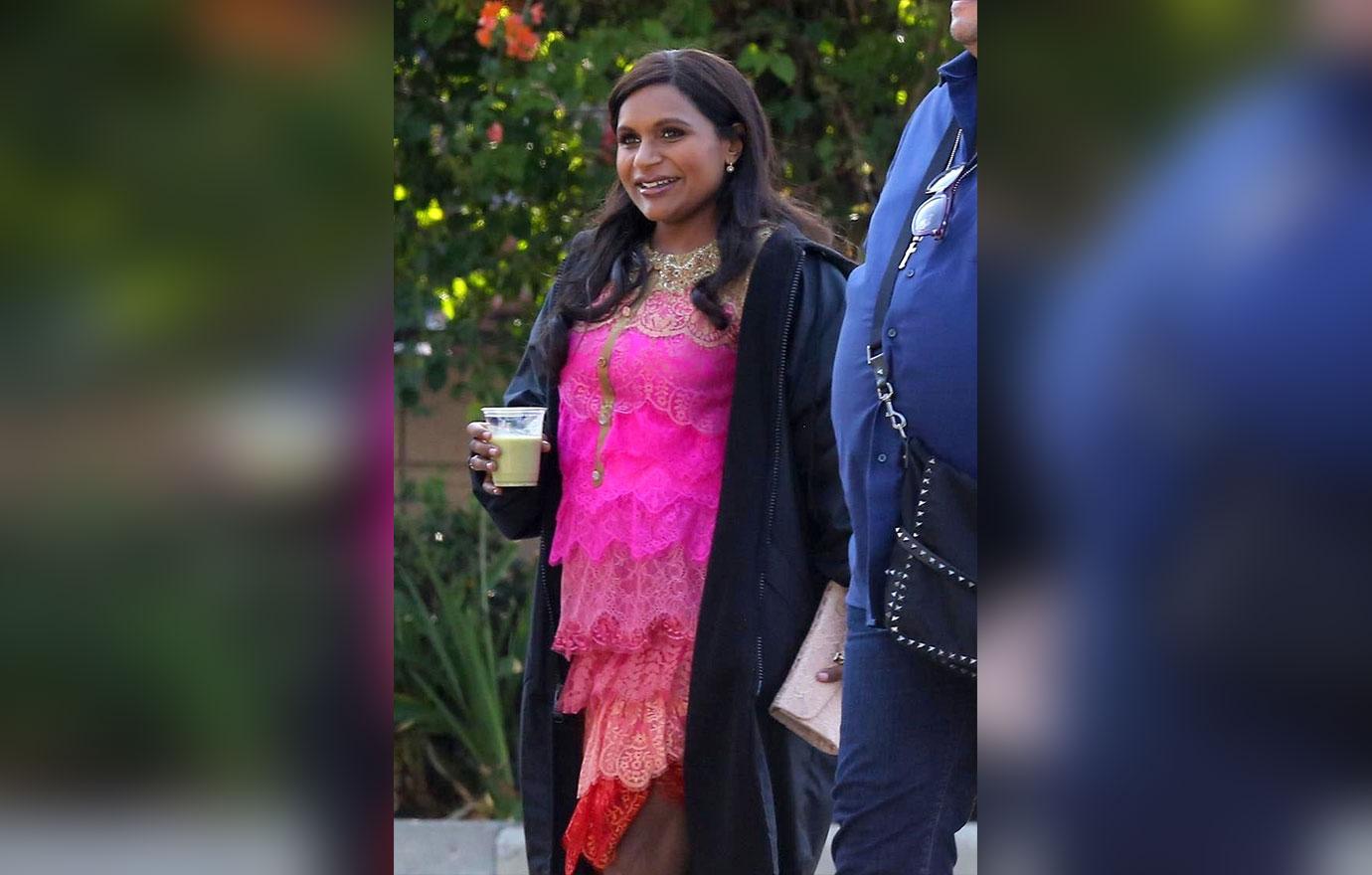 "I love it so much I didn't even go to the nacho bar at crafty for fear of dropping cheese on it," she joked.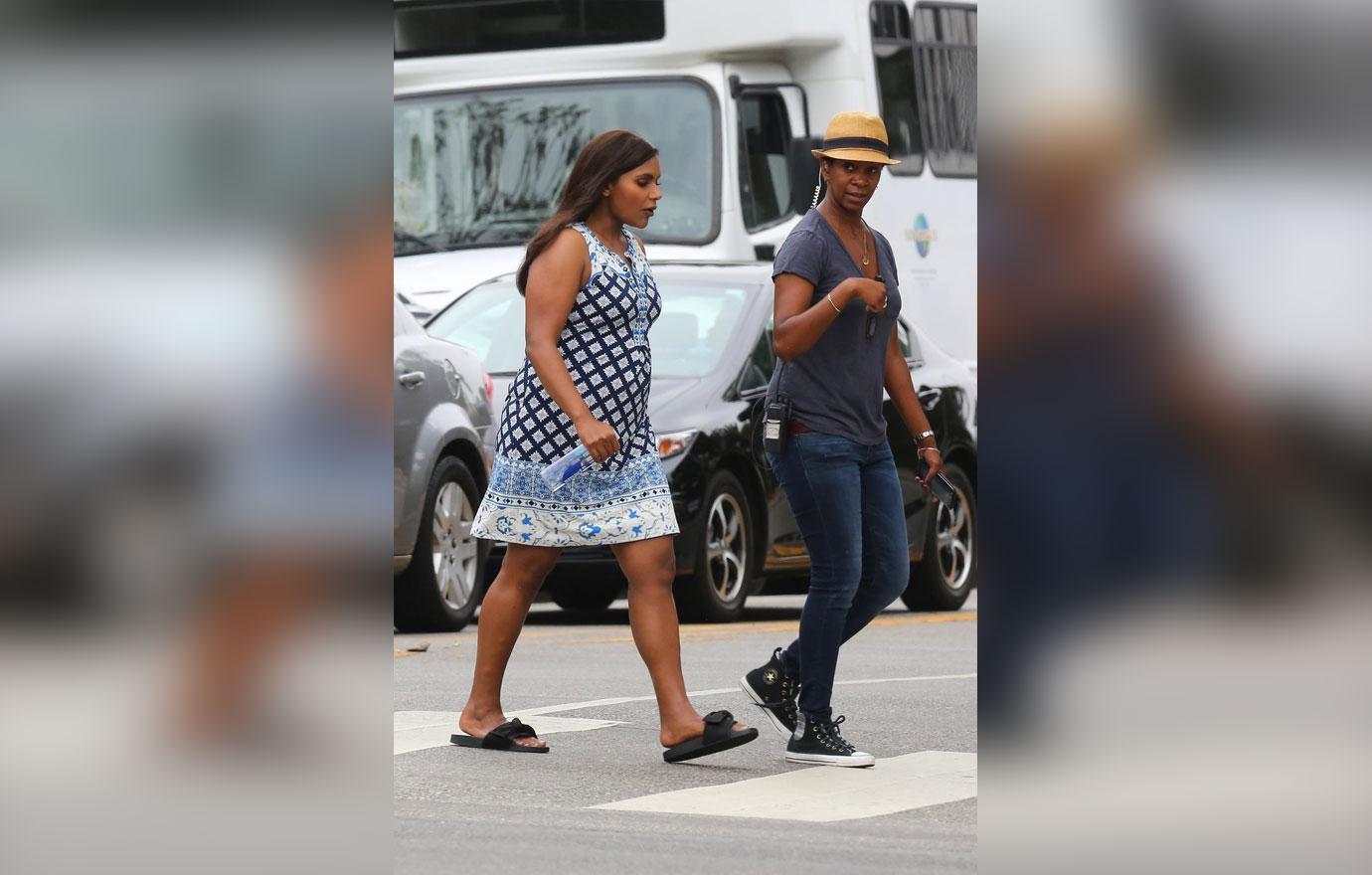 Are you impressed Mindy is already a pro at balancing work and motherhood? Sound off in the comments below!