PHOTOS
Watch: Mo'Nique Threatens To Punch Steve Harvey In The Mouth During Heated On-Air Fight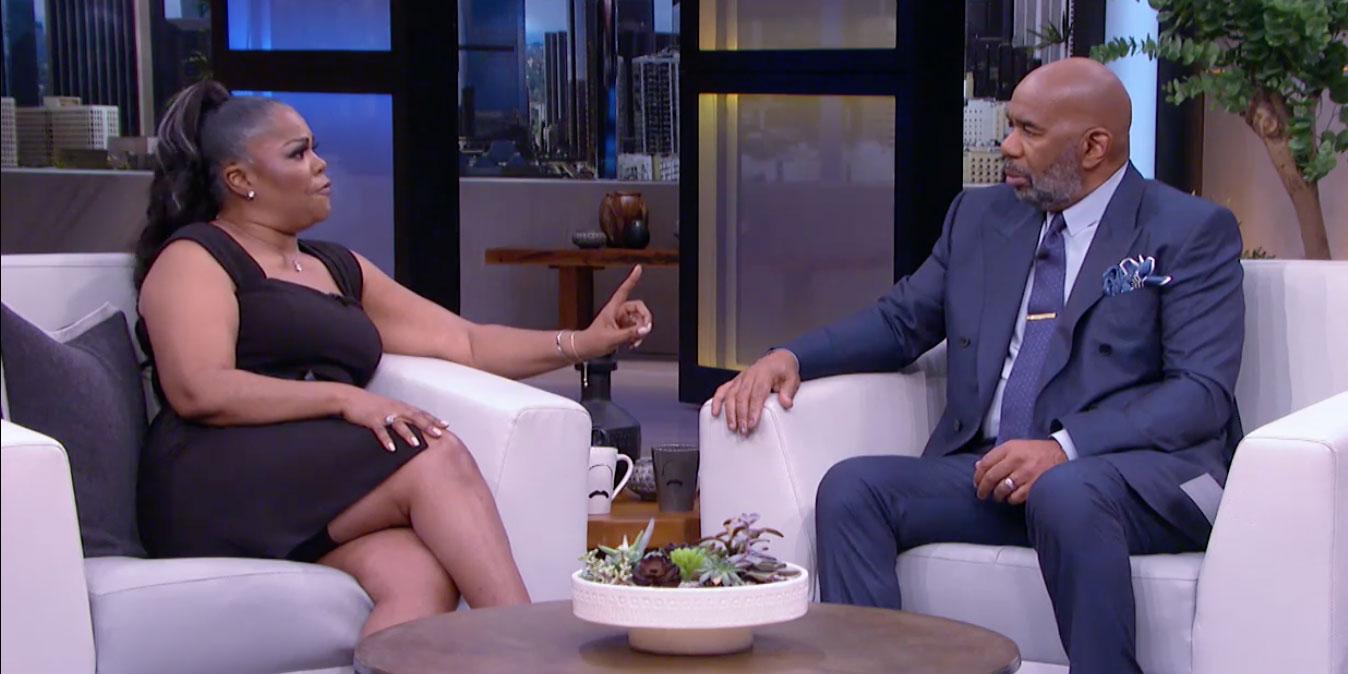 Steve Harvey and Mo'Nique shared a heated exchange as they attempted to put aside their long-standing differences. The Oscar winning actress went toe to toe with the host on his talk show STEVE, which aired on Wednesday, February 13.
Article continues below advertisement
"I'm thankful you had me on the show, because there's a conversation we have to have," the Queen of Comedy told Steve.
The 62-year-old host told her on the show that she was "burning too many bridges" after she told her haters they could suck her private parts during one of her shows.
Article continues below advertisement
During the interview, Steve claimed that he "knows who she really is" because of how much he "loves her."
"I hate what is happening to you. I hate that what they are saying is not true," Steve said as he attempted to play nice.
Article continues below advertisement
"I don't like that you're being blackballed," he added. However, things got explosive, and they ended up in a shouting match over her beef with Hollywood's elite, and how Mo'Nique handled her Netflix boycott. "I'm getting ready to punch you in your mouth," she told Steve through watery eyes.
What do you think about the duo's tense exchange? Share your thoughts in the comment section.