PHOTOS
Nicki Minaj Flaunts A Diamond Ring From Meek Mill And Admits They Live Together!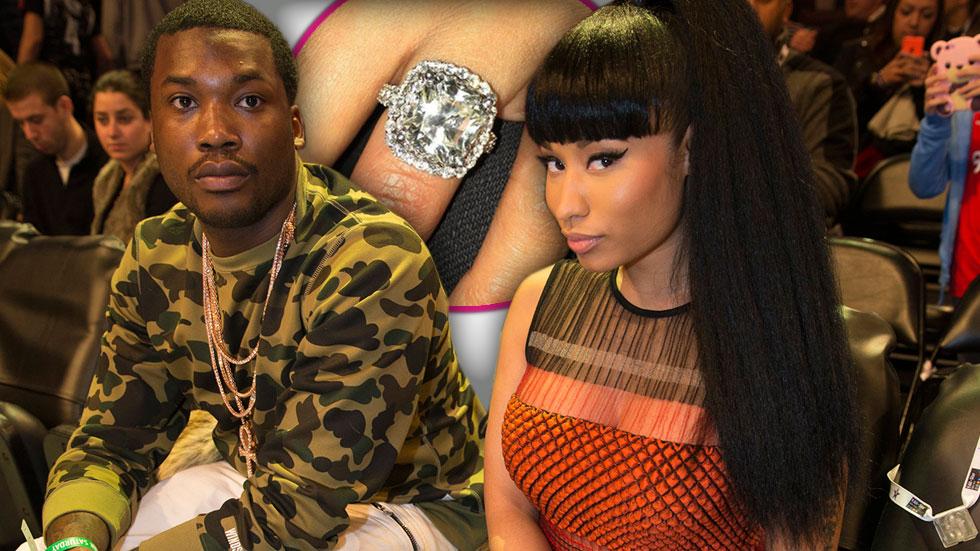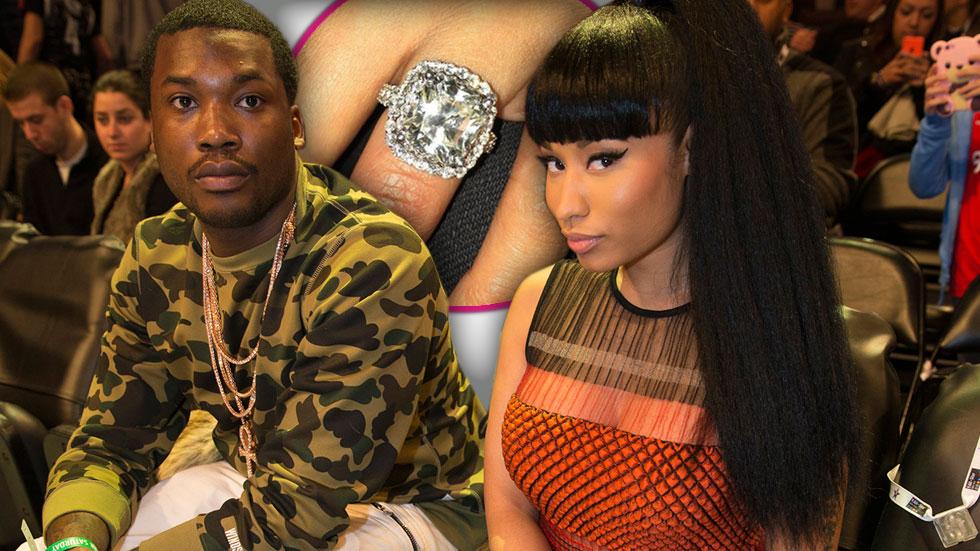 She's flawless! And we're not just talking about the bling. Nicki Minaj showed off a gorgeous new diamond gifted to her by her boyfriend Meek Mill in honor of her birthday, and she flaunted it on that finger.
Article continues below advertisement
The beautiful stone looked like it weighed a ton and cost even more, and the petite rapper was happy to show it off to her fans. "Now this is what I'm talking about baby. Lol. Love u" along with a lot of kissy face emojis.
Nicki Minaj and Meek Mill at the Sprite Celebrity Basketball game during the 2015 BET Experience in Los Angeles, California.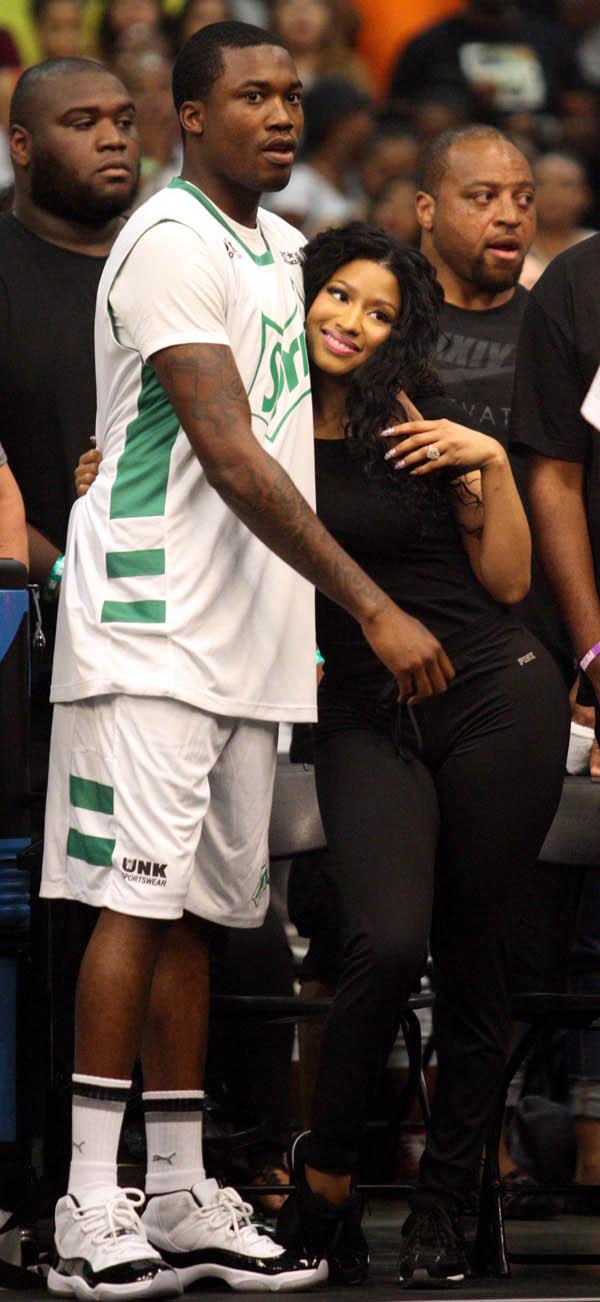 So is she getting married? This is not the first time Meek Mill has bedazzled his girlfriend's finger with diamonds.
Article continues below advertisement
Nicki Minaj, winner of Best Female Hip Hop Artist and the Coca Cola Viewers' Choice Awards, poses in the press room during the 2015 BET Awards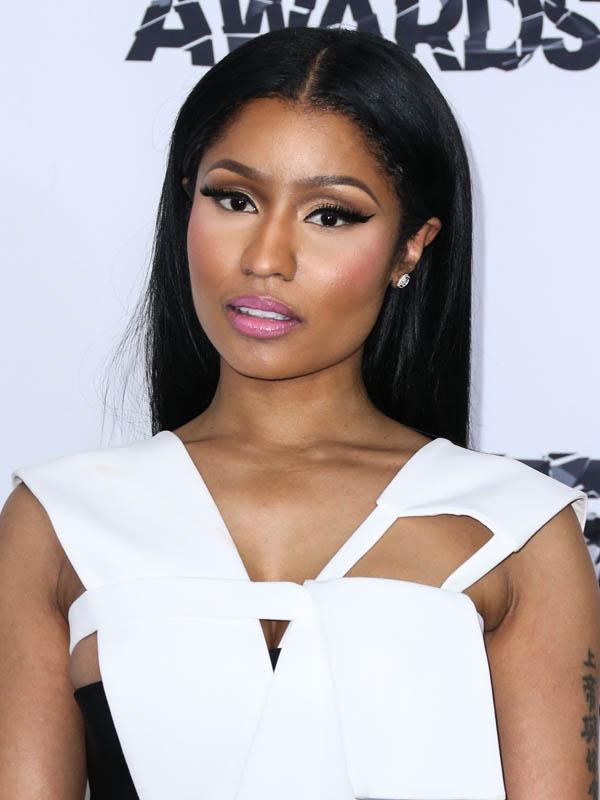 Back in April, he gave Nicki a diamond stunner that reportedly cost $500,000! So what's going on with these two? They have been dating since last December, after Nicki ended her decade-long relationship with Safaree Samuels.
(FILE) Nicki Minaj Pregnancy Rumours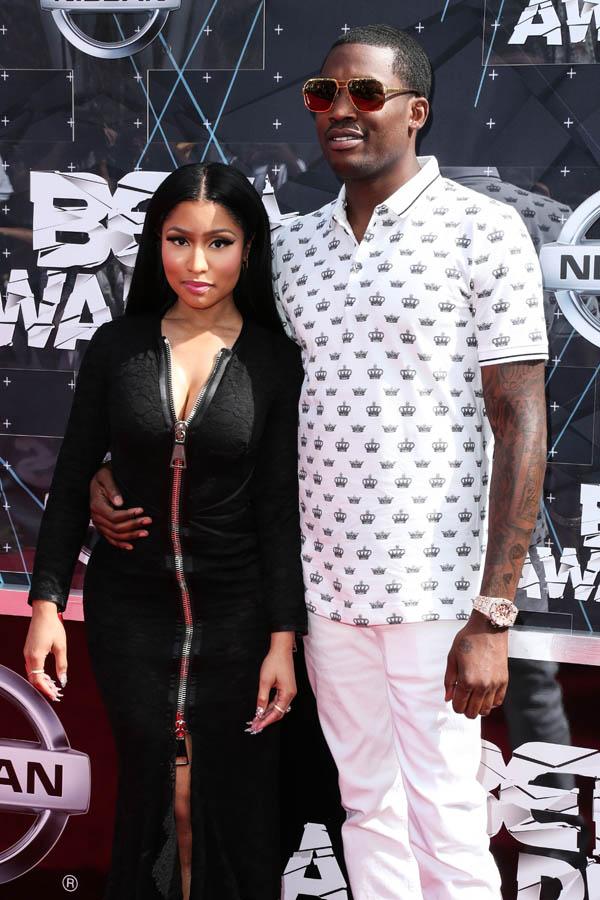 And Nicki recently admitted the two are living together!
Article continues below advertisement
2015 MTV Video Music Awards - Arrivals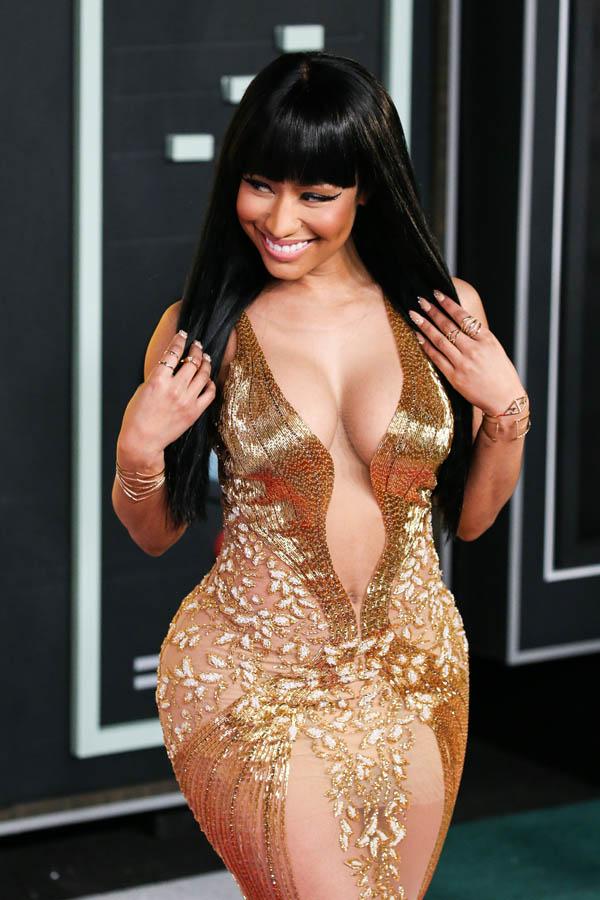 "I don't know what going to happen with he and I. I just know right now we are really, really enjoying each other's company. So, shout out to everybody in the world that's just trying to find love or be happy. Everybody should have someone to hold at night…It's just, like, something about love. You transfer it. It's infectious," she told Billboard magazine.