PHOTOS
Nicole 'Snooki' Polizzi Shows Off Her Post-Baby Body Four Days After Giving Birth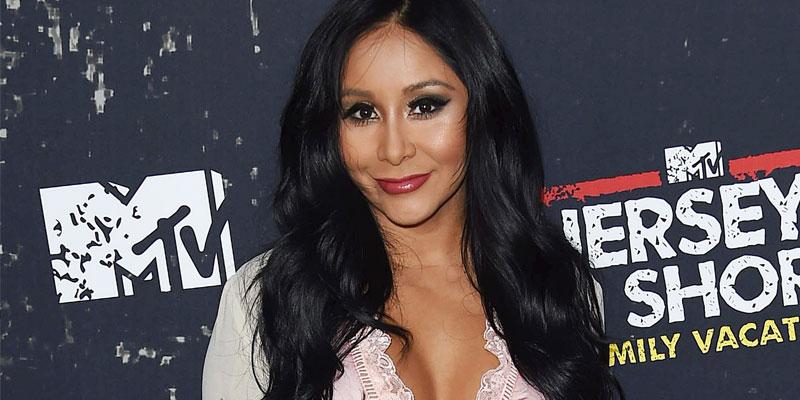 Nicole "Snooki" Polizzi welcomed her third child Angelo James LaValle on Thursday, May 30, and she's already trying to get back into shape. She shared an update on her postpartum routine on Instagram and showed off her post-baby body. Scroll through to learn more.
Article continues below advertisement
Nicole, 31, posted a mirror selfie and alongside it, wrote a NSFW caption detailing the last few days after giving birth.
"Four days postpartum and body is feeling good besides the fact that my cramps still feel like contractions! Still healing but can't wait to jump back into the gym hardcore this summer! Time to be a fit mawma again for my nuggets ??," the Jersey Shore Family Vacation star wrote.
Article continues below advertisement
She added that she received major hate for her post. "Receiving backlash because I can't wait to get in the gym and get fit again? Everyone is entitled to their own opinion, but don't attack me for wanting to become strong and fit again after my pregnancy," Snooki said.
Fans trolled her for her body and flooded the comments section with statements like "God forbid you don't look skinny days after birth...there's women out here struggling months after to lose weight but you just HAVE to show everyone how thin you look already! This is like the fourth pic of your body you posted...we get it!"
Article continues below advertisement
MORE ON:
Nicole 'Snooki' Polizzi
Another follower wrote, "Why is there so much pressure to bounce back? Why is there so much focus on how flat a new moms belly is?"
The Snooki Shop owner continued, "My boobs are leaking and pulsating, my butthole is sore and my cramps are unbearable & I'm still wearing a diaper the size of Texas. Postpartum is a b***h. But I'm allowed to look on the bright side of things and want to get back into shape. Don't punish me for that."
Article continues below advertisement
"THANK YOU ALL FOR YOUR ADVICE ON HOW TO DEAL WITH RECOVERY! I'm still keeping my diaper on for weeks tho," Nicole ended her post.
Snooki is also a mom to daughter Giovanna Marie, 4, and son Lorenzo Dominic, 6, whom she shares with husband Jionni LaValle.
What are your thoughts on Snooki's body? Let us know your thoughts in the comments below!