PHOTOS
OK! Movie Mania: 'After Earth's Will and Jaden Smith With All Their Famous Friends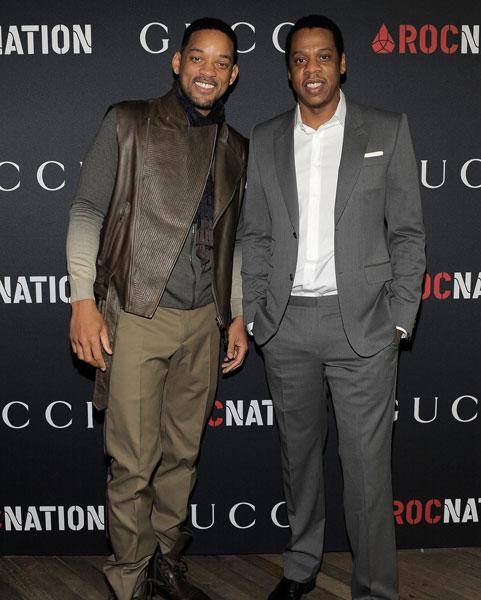 You know you're really famous when you're friends with celebrities who are really famous. And as we've watched Will Smith and Jaden Smith promote their new movie, After Earth, this week, we've concluded that the Smith family has lots of friends in high places.
Watch: Will and Jaden Rap The Fresh Prince Theme Song
Take a peek through the gallery of the Smiths and all their celebrity pals, from Jay-Z to the Beckhams to the entire Kardashian klan. Which one of their BFFs do we want to hang out with the most? It's really hard to pick one right about now.
Article continues below advertisement
1. Will Smith and Jay Z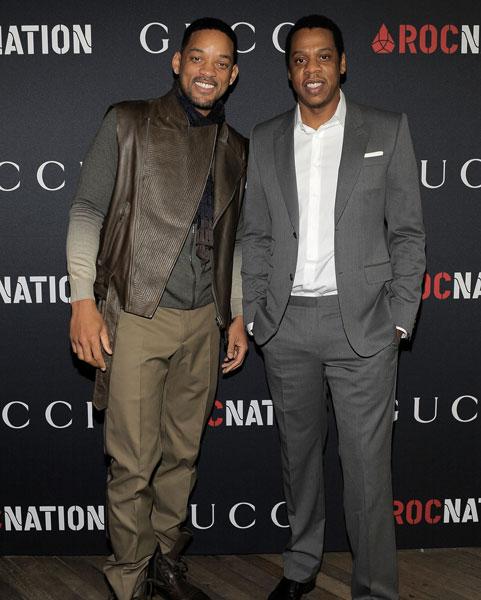 If noone else in Hollywood existed, we're pretty sure Will and Jay could run it themselves. Will would do the movies, Jay would do the music, and life would be magical.
Article continues below advertisement
2. Will, Jada and Oprah Winfrey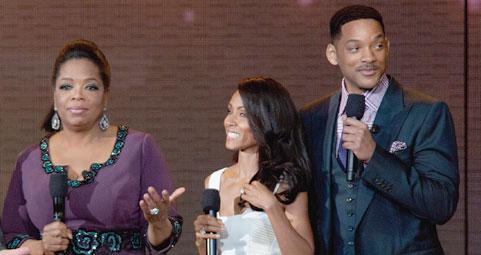 No big deal or anything but when you're Biffsters with Lady O, life just doesn't get better. Quit while you're ahead.
Article continues below advertisement
3. Jaden and Selena Gomez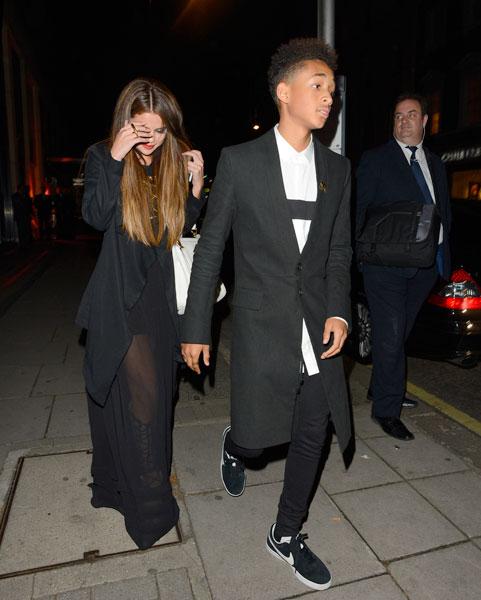 Even though Justin and Selena are kinda broken up, Jaden hasn't taken sides in the split. He's still friends with both of them. Here is is out with Selena just last week!
Article continues below advertisement
4. Jaden and Justin Bieber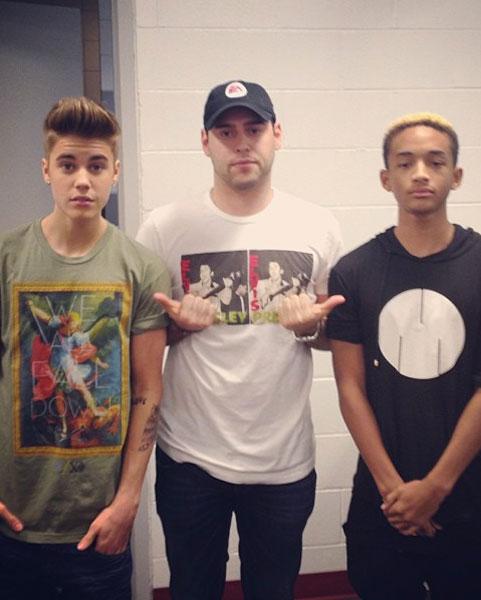 Oh right, and here's Jaden with Bieber (and Bieber's manager, Scooter Braun). These two have a song together and have performed together but they hang out at non-work related things too. They're broskis.
Article continues below advertisement
5. Will, Jada, The Beckhams and Tom Cruise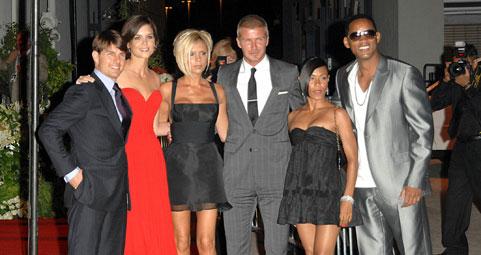 This pic was clearly taken before Tom Cruise and Katie Holmes' split, but then and now, Jada and Will double dated with TomKat, Oh, make that triple dated with David and Victoria Beckham. Be jealous
Article continues below advertisement
6. Jada and Queen Latifah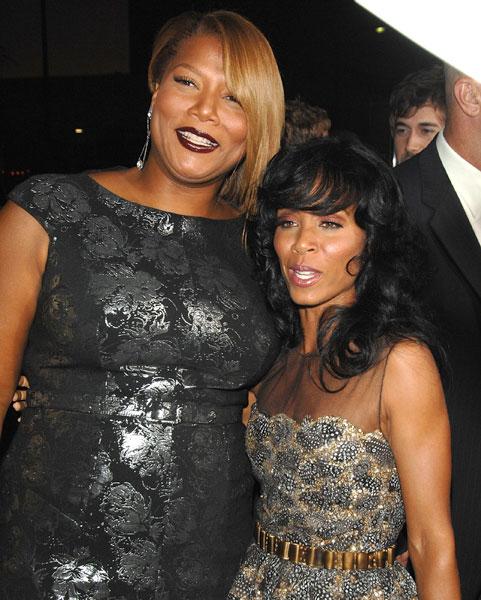 If we were close friends with Queen Latifah, we'd make her sing to us at night and give us free Cover Girl makeup. Have a feeling Jada doesn't do that, though.
Article continues below advertisement
7. Willow and Tyler the Creator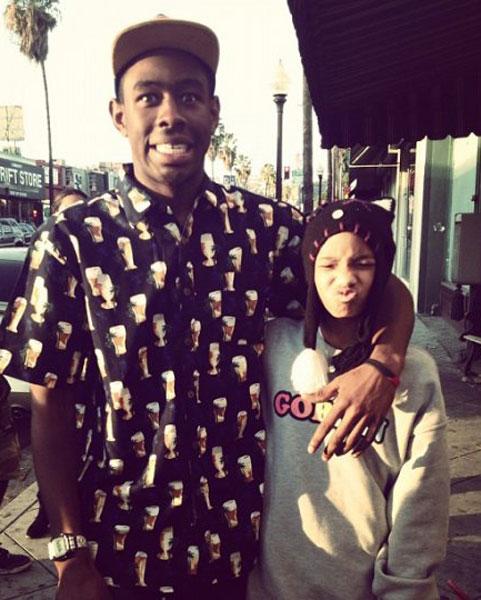 When this pic was posted on Instagram a few months ago, people found it weird that a tweenage Willow was hanging with a potty-mouthed rapper, but turns out Tyler is actually friends with the entire Smith family. Good to know, right?
Article continues below advertisement
8. Will and Charlize Theron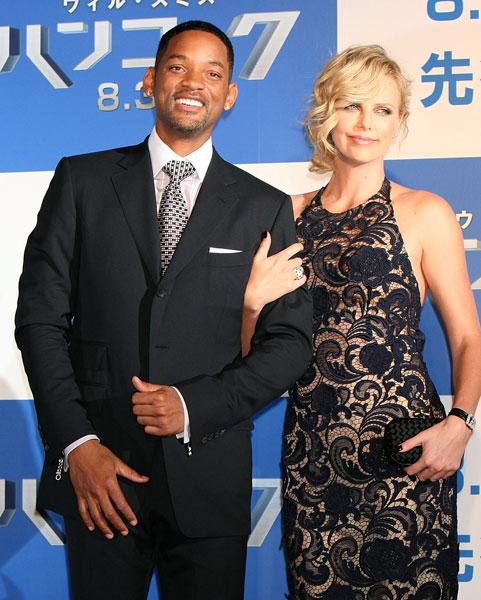 Will and Charlize have starred in a movie together here and there, but these guys are good friends in real life, too. Will even shelled out over $12k to Charlize's foundation a few months ago!
Article continues below advertisement
9. Will and Marc Anthony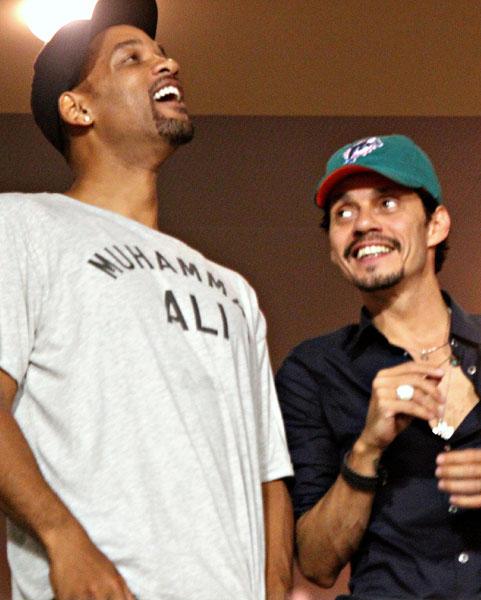 Will and Marc are just your average bros—multi-millionaire celebrities who hang out on Sundays and watch football together. We didn't make up that last part. It's real. Wonder if Will is still friends with Marc's ex Jennifer Lopez, too....
Article continues below advertisement
10. Jaden and Kylie Jenner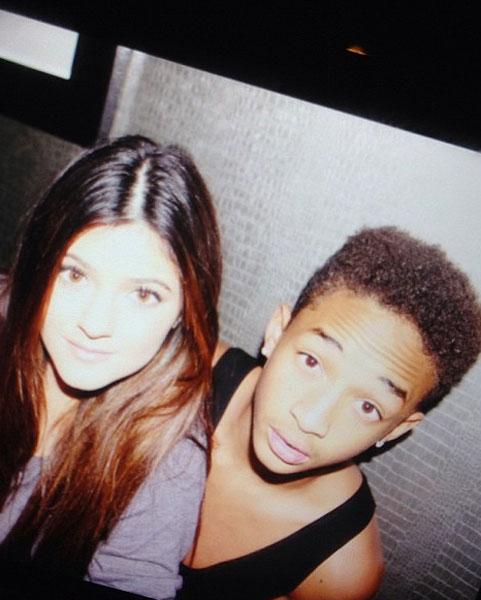 And let's not forget that Jaden is tight with Kylie. We still think they're dating even though both parties have denied that they're more than friends, but if their friendship turned into romance, it wouldn't be a bad thing. Then the Smiths could also be BFFs with Kanye West and Lamar Odom! Full circle, guys.