PHOTOS
Olivia Munn Is The ULTIMATE Beach Babe In This Sexy Swimsuit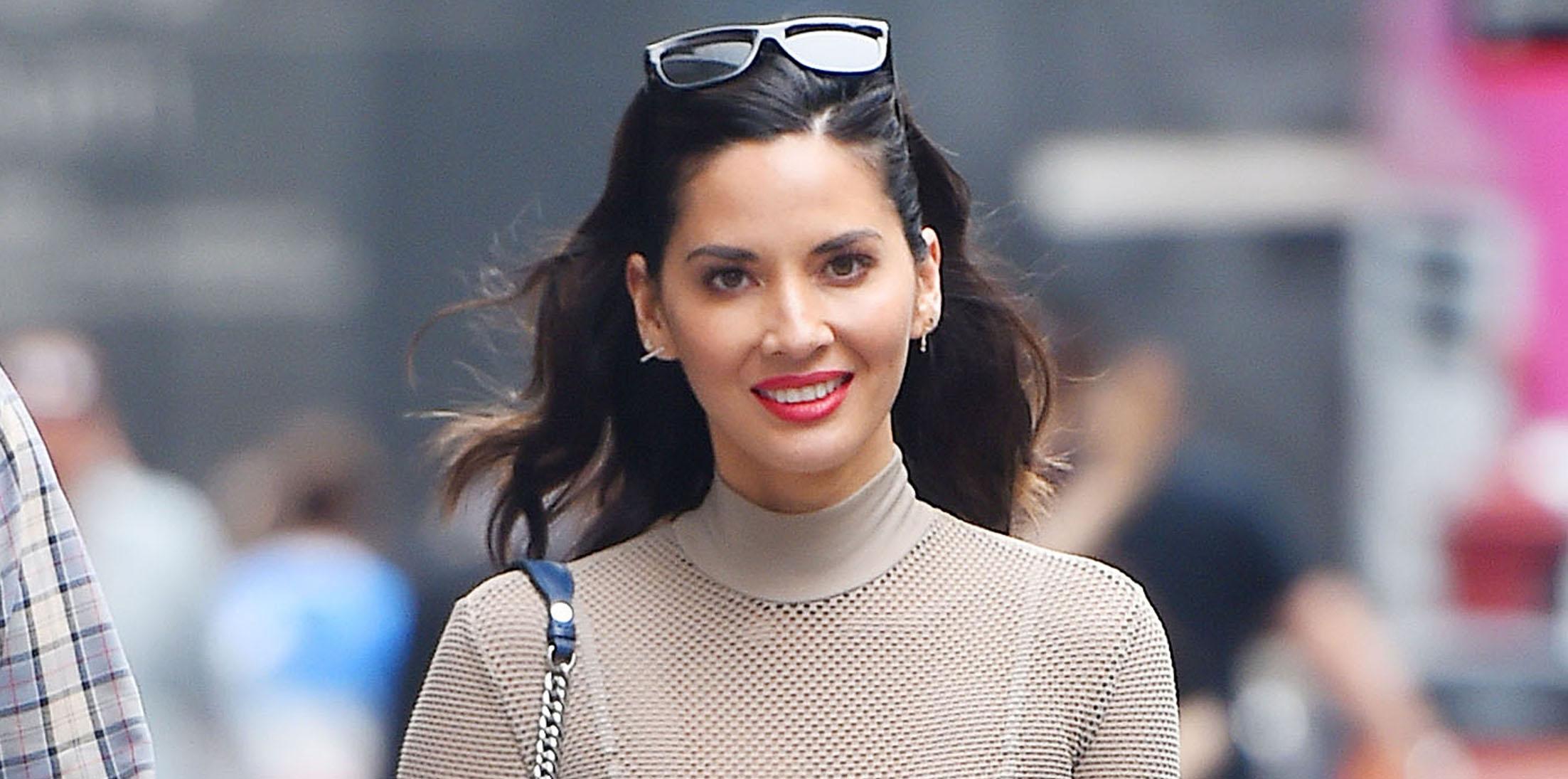 Olivia Munn may have split from her hunky NFL boyfriend of three years, Aaron Rodgers, just a couple of months ago, but if you think she's sad about it, think again! The smoking hot actress celebrated her 37th birthday with friends this week in a super-expensive villa, and of course looked better than ever in this sexy green swimsuit.
Article continues below advertisement
She lounged around in Turks and Caicos, eating on some watermelon. And this view behind her is incredible!
Olivia smiled big with her girlfriends on the beach, and according to InStyle, the view cost a pretty penny! They report the group stayed at Beach Enclave North Shore Villa. The asking price? $20,000 per week! The space includes a four-bedroom villa that sleeps nine and even an infinity pool.
Article continues below advertisement
Since her breakup, Olivia has been keeping herself super busy (and super sexy!) She recently finished shooting for Vanity Fair and has a new gig with premium-priced Chef's Cut Real Jerky.
Article continues below advertisement
And apparently we need to invest in the jerky, because Olivia has credited it for attaining her smoking hot bod! "I love jerky first of all, but then I looked and it was a lot less sugar and carbs and it was super high in protein," Olivia told E! "It was a lot easier than carting around a Greek yogurt because that's what I was doing at the time." She continued, "That's when I started leveling off my weight. I was able to maintain it because it's so delicious. It's like steak in a bag." Who knew?!
We know what we're buying at the supermarket later! What are your thoughts on Olivia's body? Let us know in the comments section.