PHOTOS
Pete Davidson Hangs Out With Kanye West After Slamming Him On 'Saturday Night Live'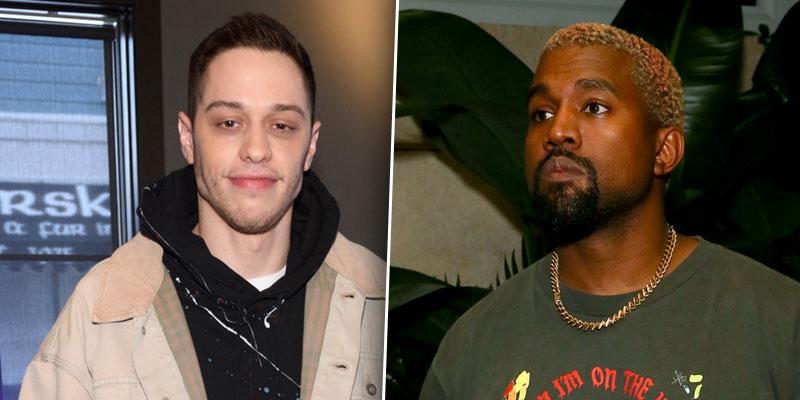 Article continues below advertisement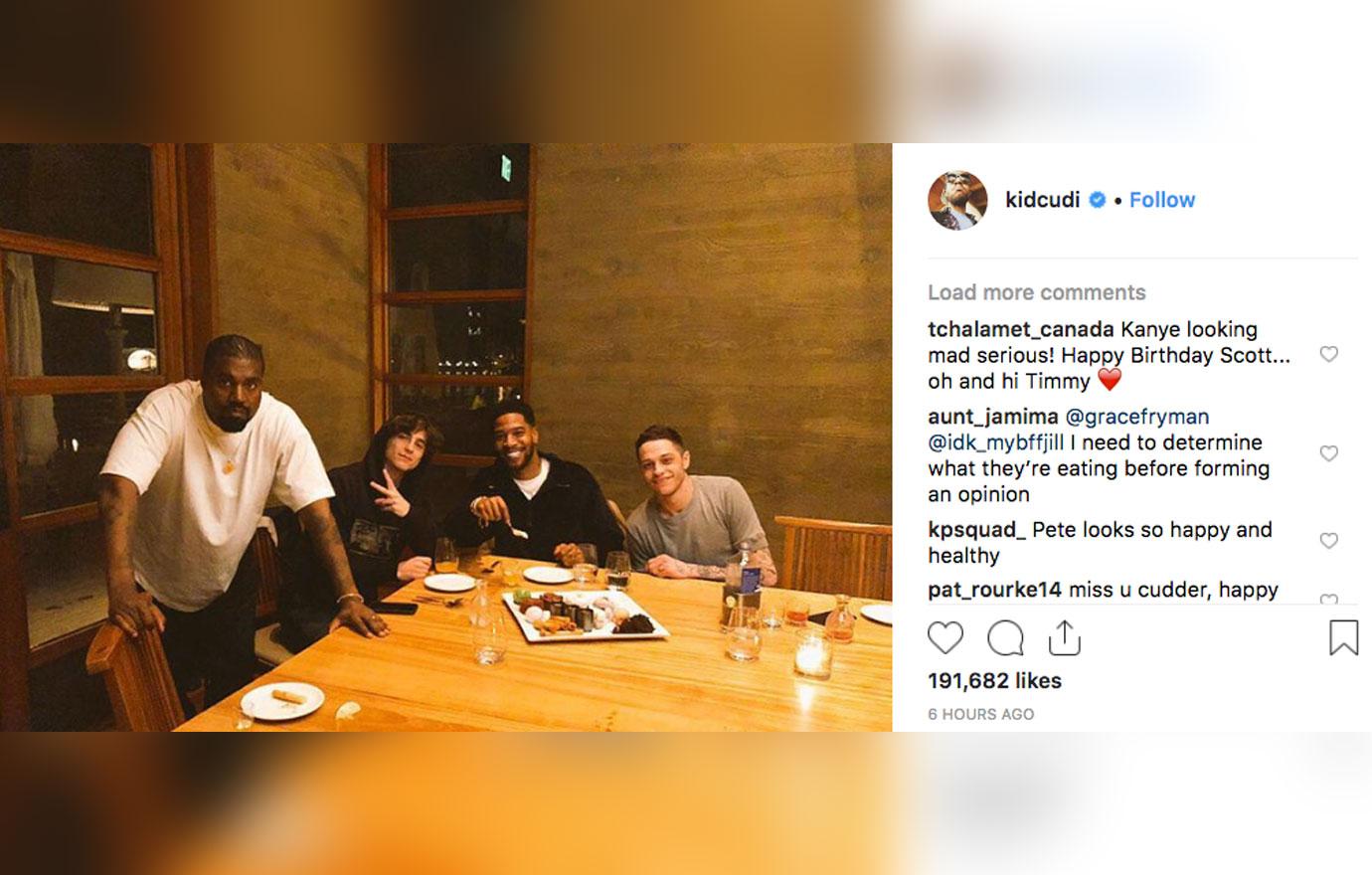 Pete, 25, Kanye, 41, Kid, 35, and Timothee, 23, posed for a picture as they enjoyed a private hang out for the 'Day N Nite' rapper's birthday.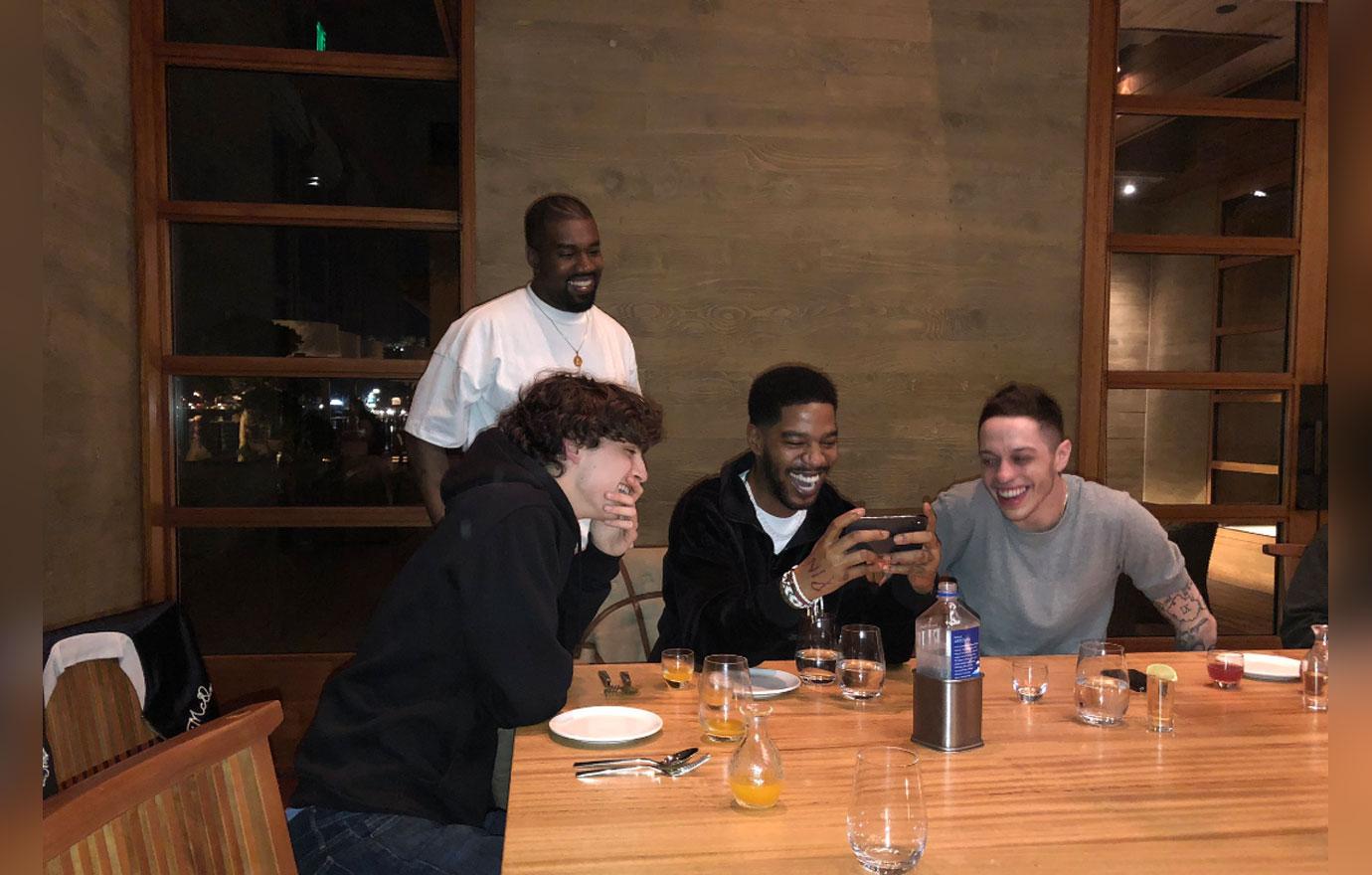 Although Pete and Kanye remained on opposite ends of each other, they all shared a laugh at something Kid showed the group on his phone.
Article continues below advertisement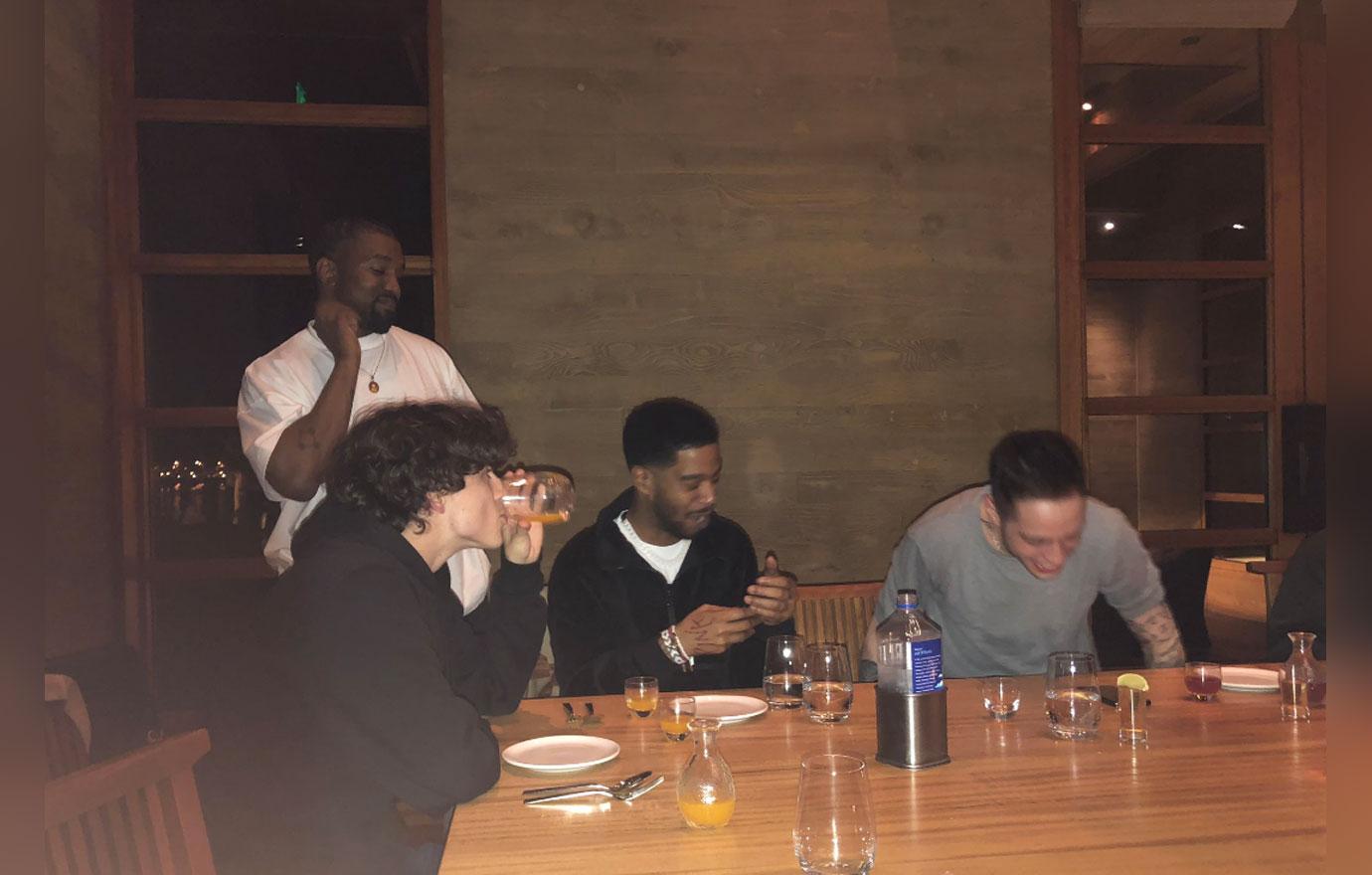 Back in October of 2018 Pete slammed the "I Like It" rapper during a segment of "Weekend Update" in October of 2018, just a week after Kanye appeared on the show.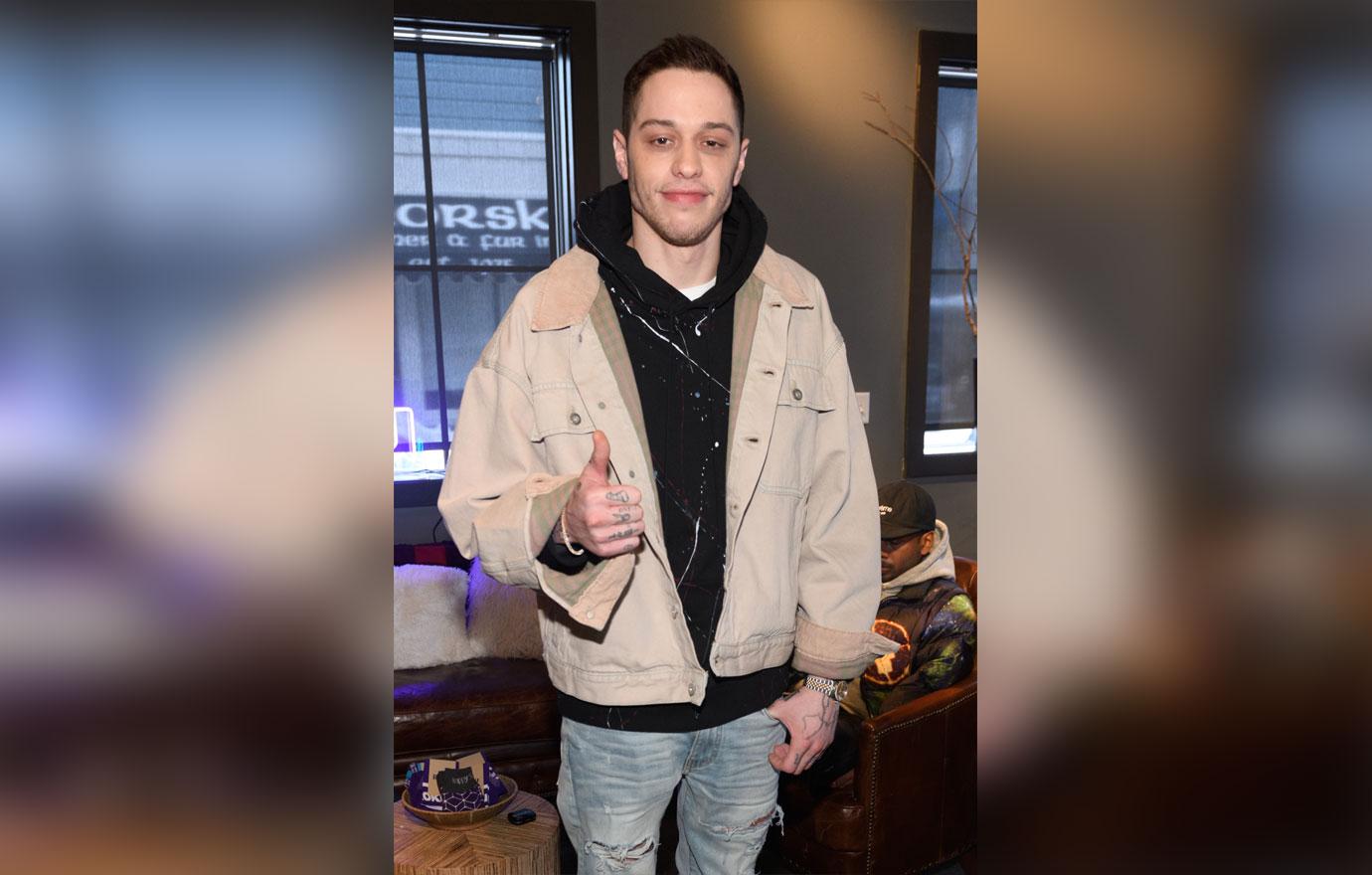 The comedian told the studio audience, "Kanye was wearing a MAGA hat and he started saying people backstage tried to bully him into not wearing it. He wore it all week. Like, nobody told him not to wear it. I wish I bullied you. I wish I would've suggested that it might upset some people like, your wife, or every black person ever." He also said, "Make Kanye 2006 again."
Article continues below advertisement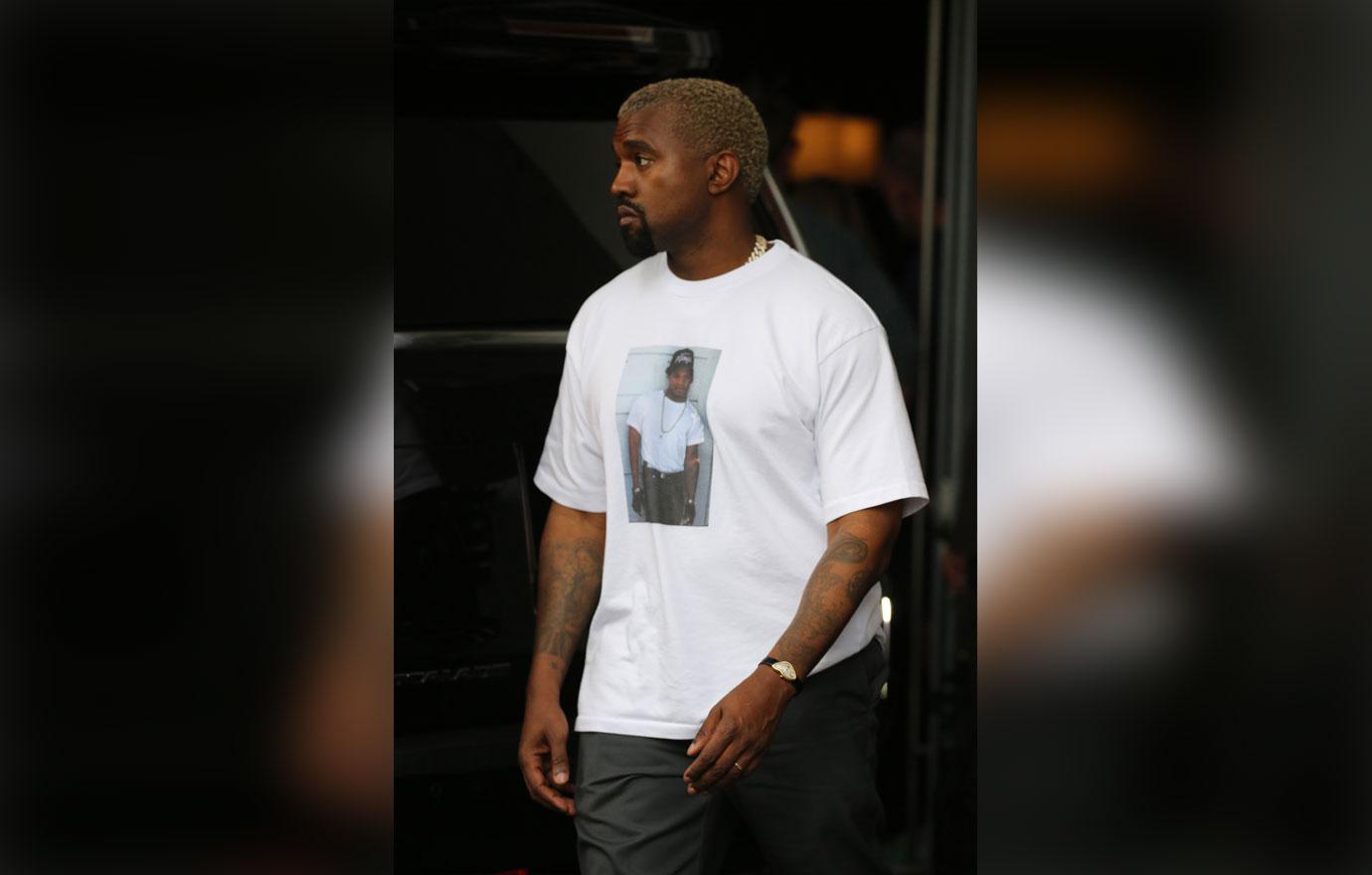 The pair may have squashed their beef after Pete came to Kanye's defense in December of 2018. The comedian accused his ex-fiancé Ariana Grande of making fun of the rapper's mental health on Twitter. On Instagram, he wrote, "We need more people like Kanye. No one should ever point fingers at you for your bravery in speaking about mental health. I'm seriously disgusted."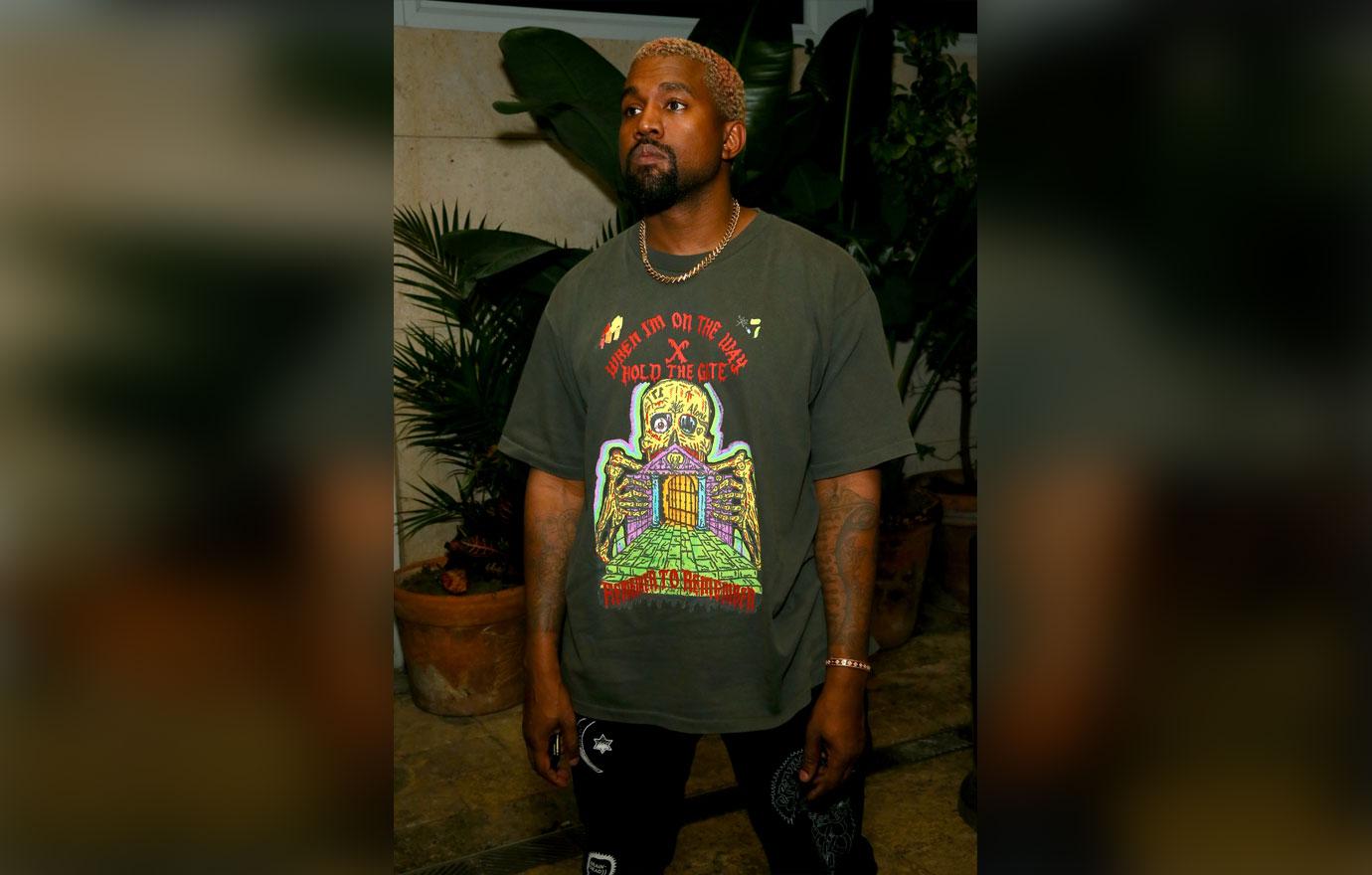 Do you think all is forgiven and forgotten between Kanye and Pete? Sound off in the comments below!