PHOTOS
Amy Schumer Cradles Baby Bump On A Commercial Shoot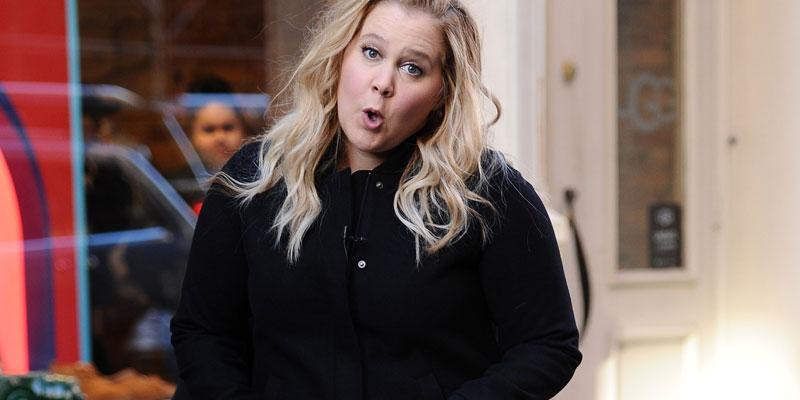 Amy Schumer was glowing as she debuted her baby bump for the first time since announcing her pregnancy earlier this week. She was seen walking the chilly streets of Manhattan on a commercial shoot where she proudly showed off her growing stomach. Keep reading to see more pics!
Article continues below advertisement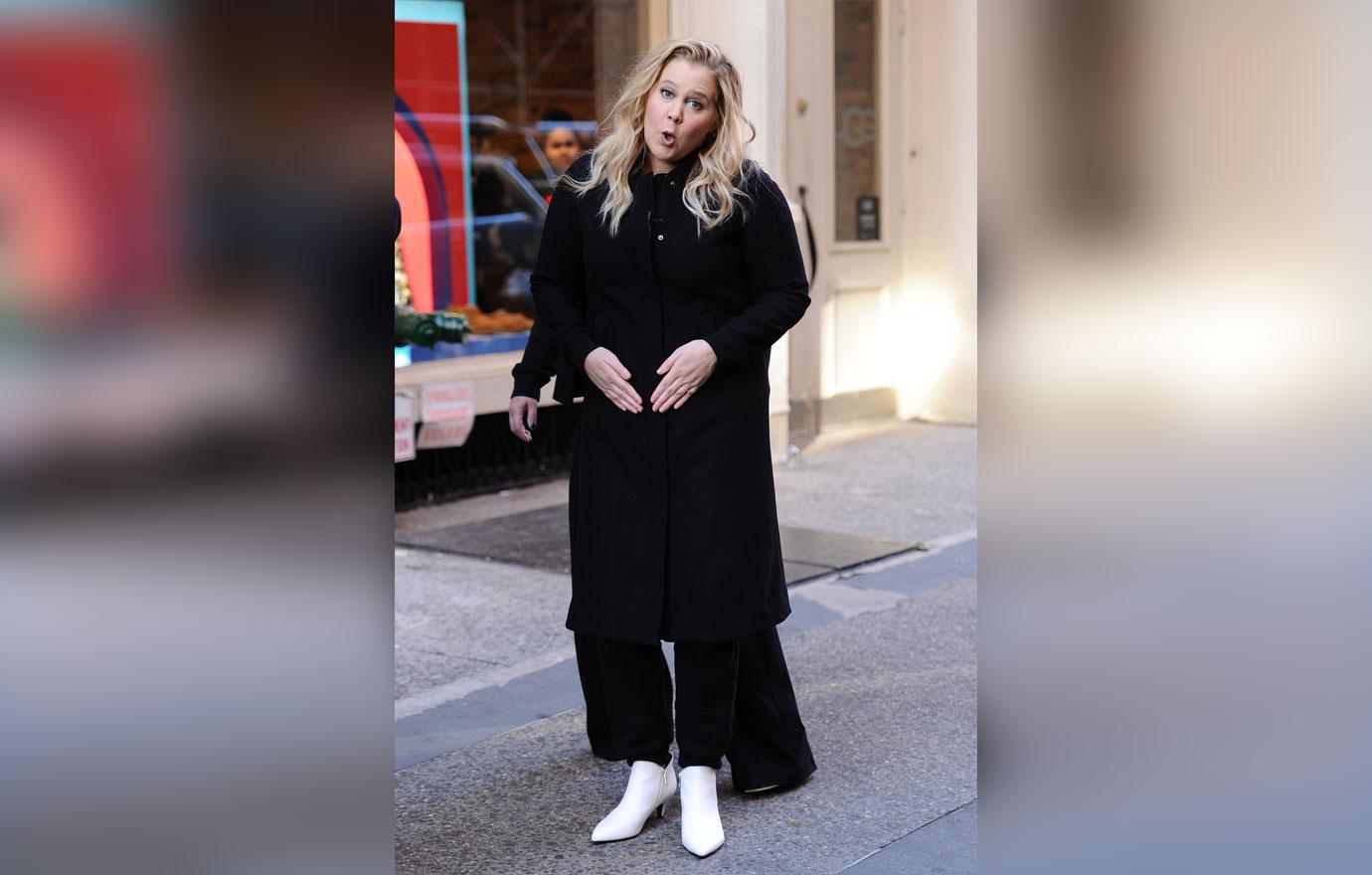 The blonde beauty put her baby bump on full display and she couldn't help but make some funny faces.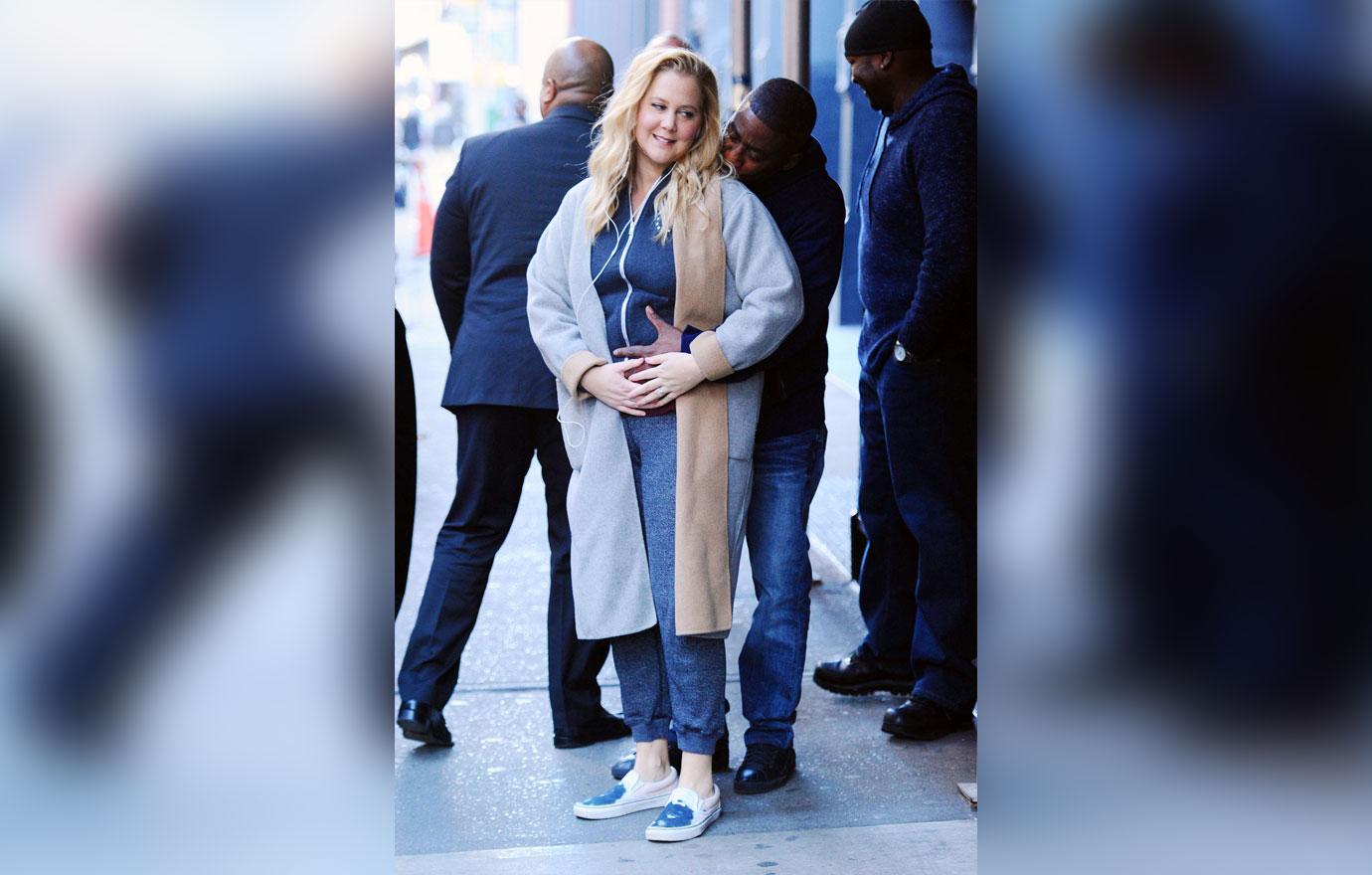 BFF Keith Robinson was there to keep her warm as she wrapped his arms around her and gave her a kiss.
Article continues below advertisement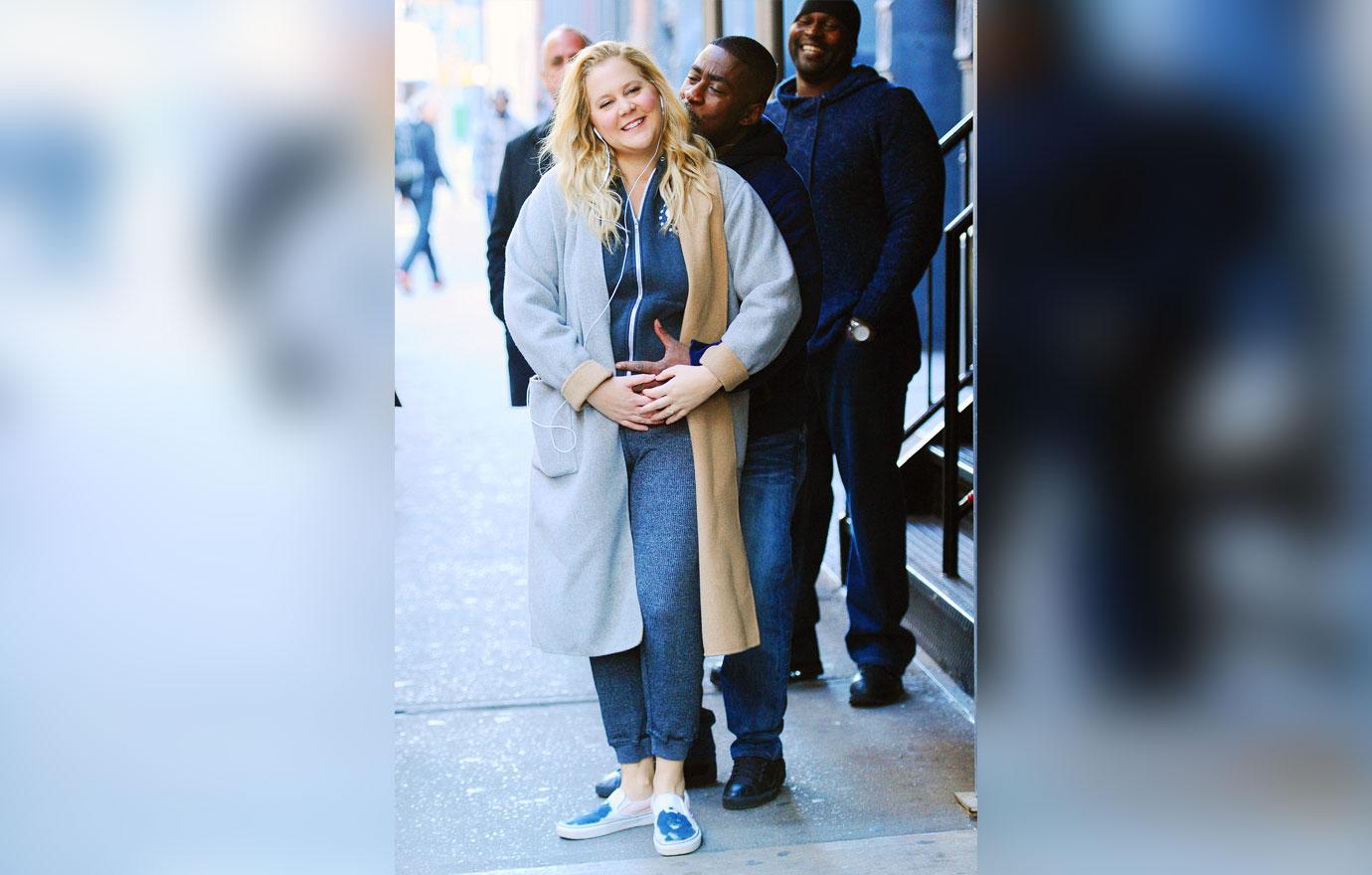 The I Feel Pretty star looked very comfy in white sneakers, a blue tracksuit and a long gray peacoat. She braved the breezy fall weather at her shoot.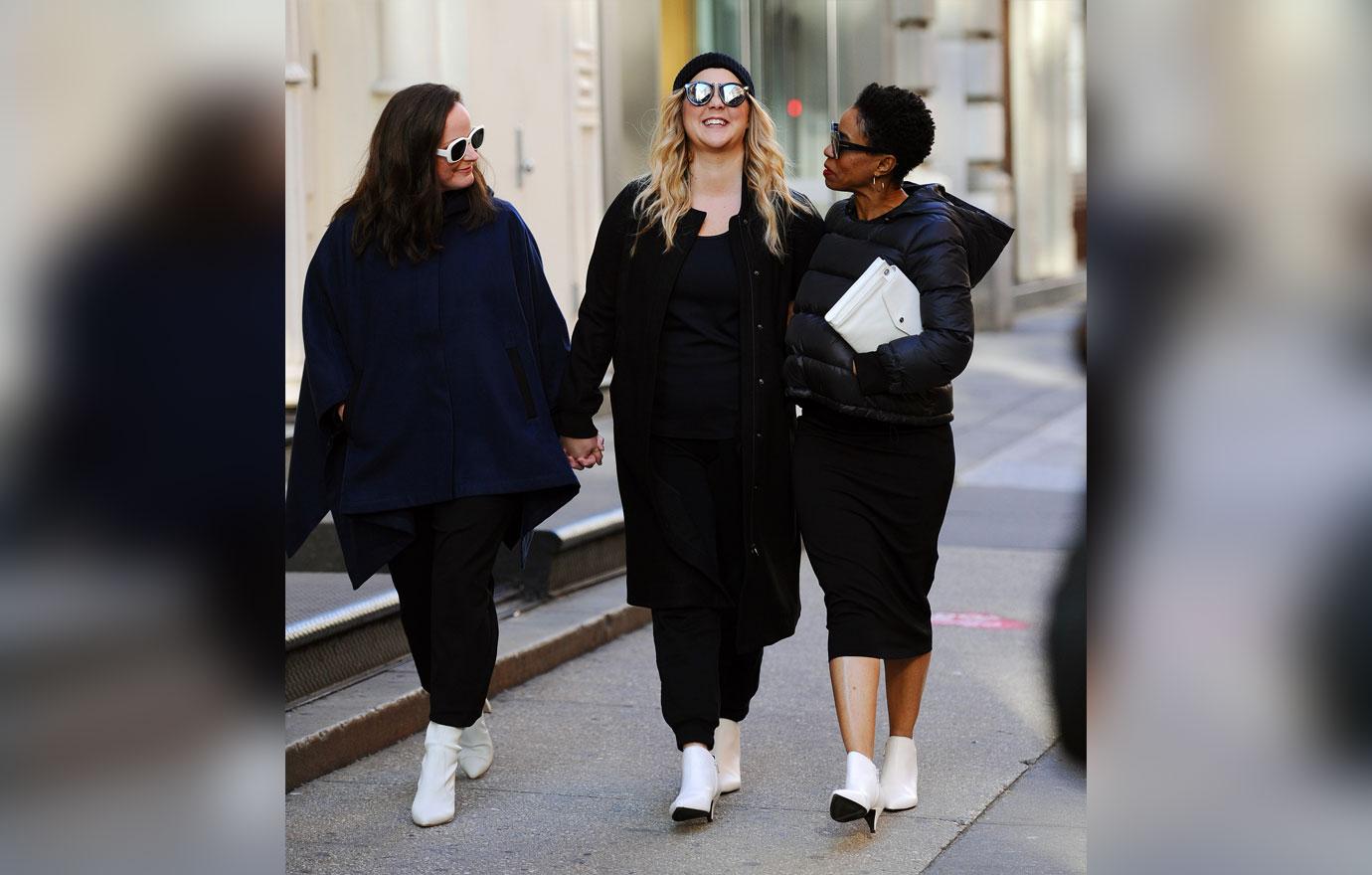 Amy chilled with some of her other friends on the set and she changed into a new outfit for filming. She wore a navy beanie, mirrored sunglasses, a long black coat and white booties.
Article continues below advertisement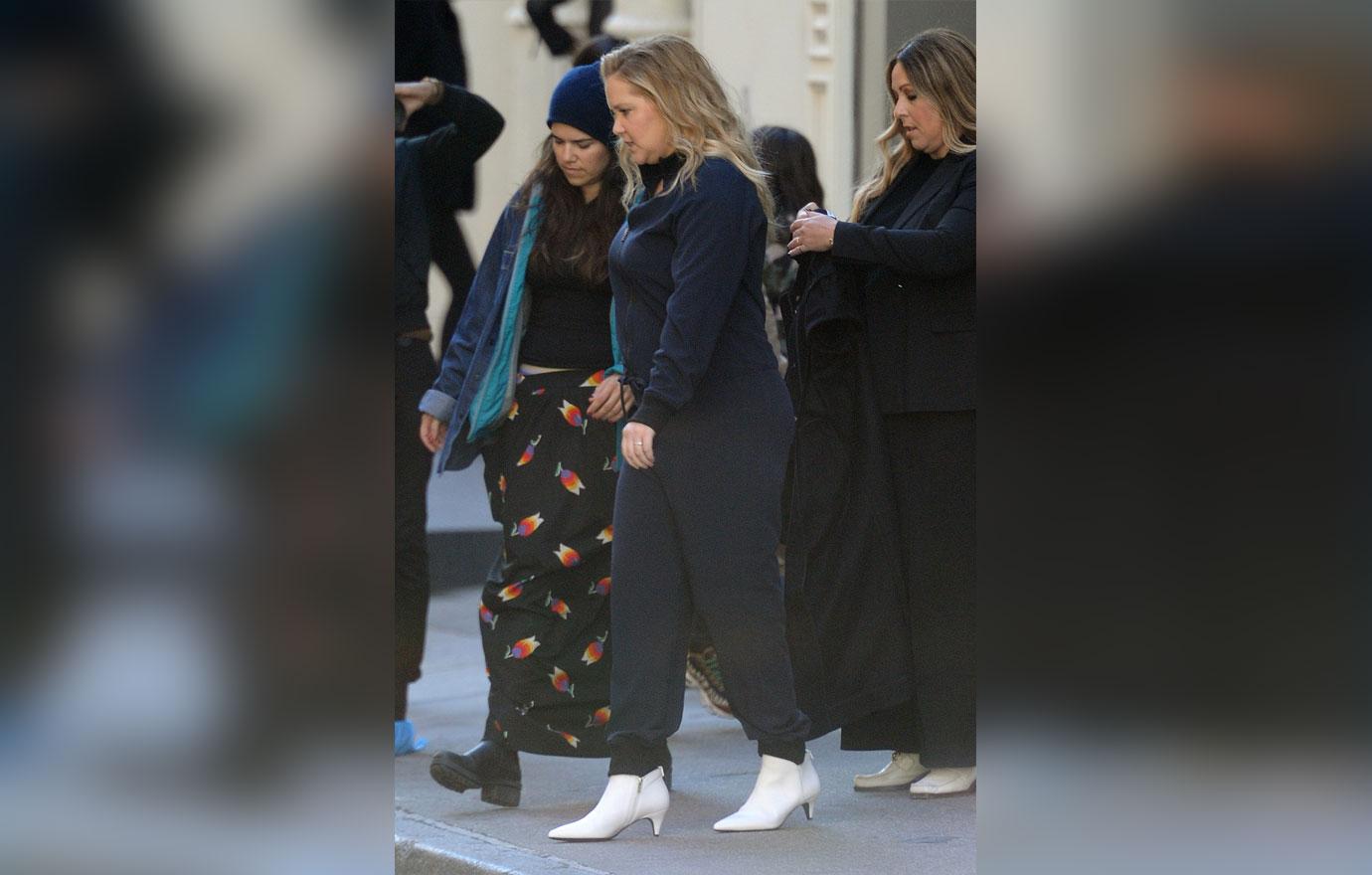 Amy and her husband, Chris Fischer are expecting their new bundle of joy next year. She confirmed the news with a hilarious paternity joke. She said, "Chris and I are thrilled and almost positive he's the father...I'm looking forward to competing with Meghan Markle every step of the way." The Duchess of Sussex is also expecting her first child very soon as well.
Have any baby name ideas for Amy? Leave them in the comments below!