PHOTOS
Joaquin Phoenix Looks Gritty On 'Joker' Film Set In New York City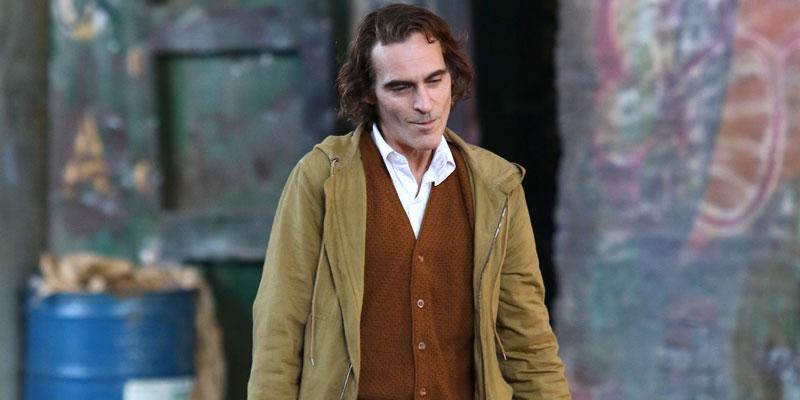 Joaquin Phoenix was spotted in full costume on the new Joker film set on Sunday, September 16 looking very thin and gaunt. Keep reading to see a first look of the new movie and to hear more details.
Article continues below advertisement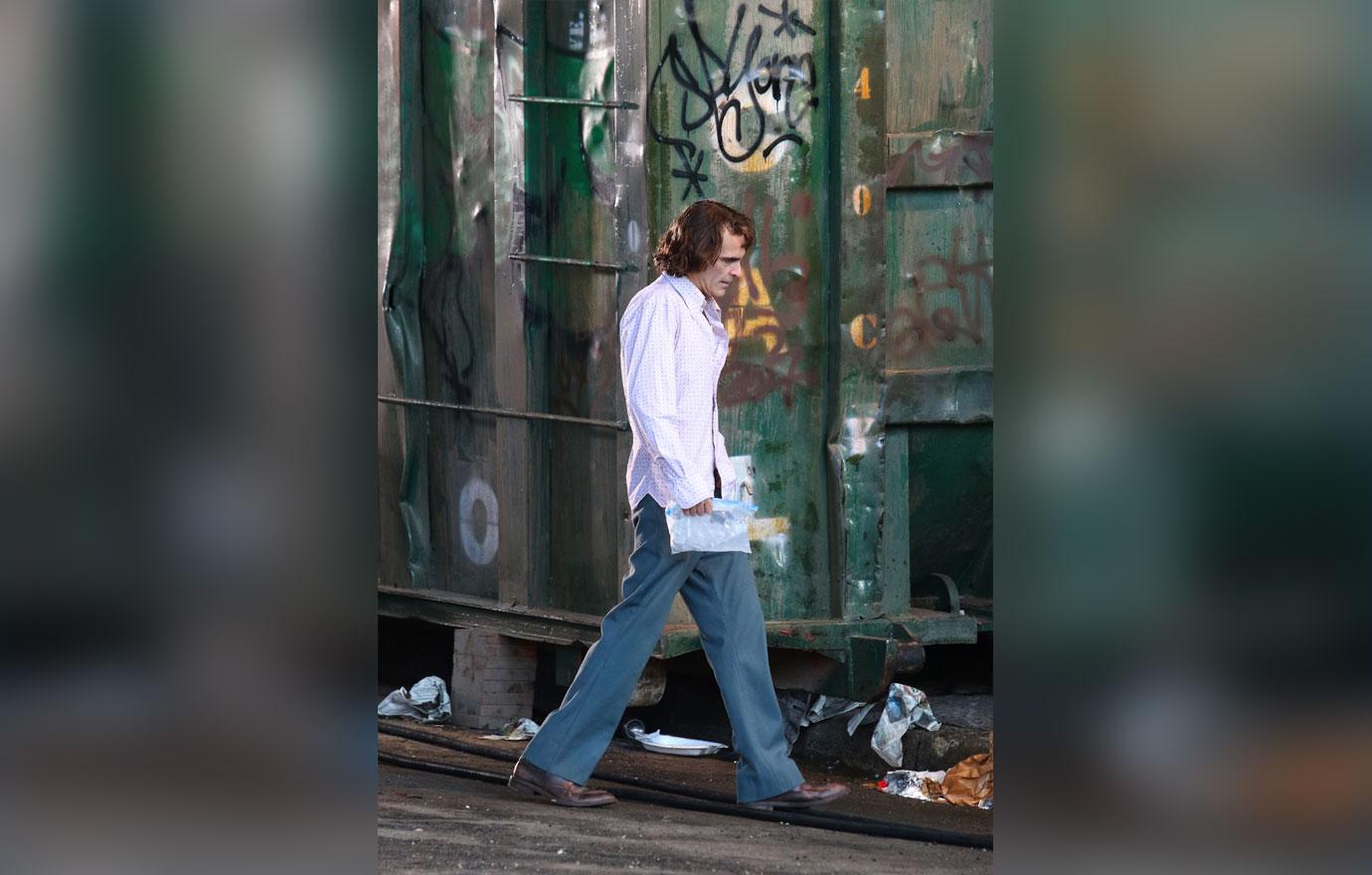 Joaquin was seen for the first time on the set of the Joker filming in Manhattan's Harlem neighborhood.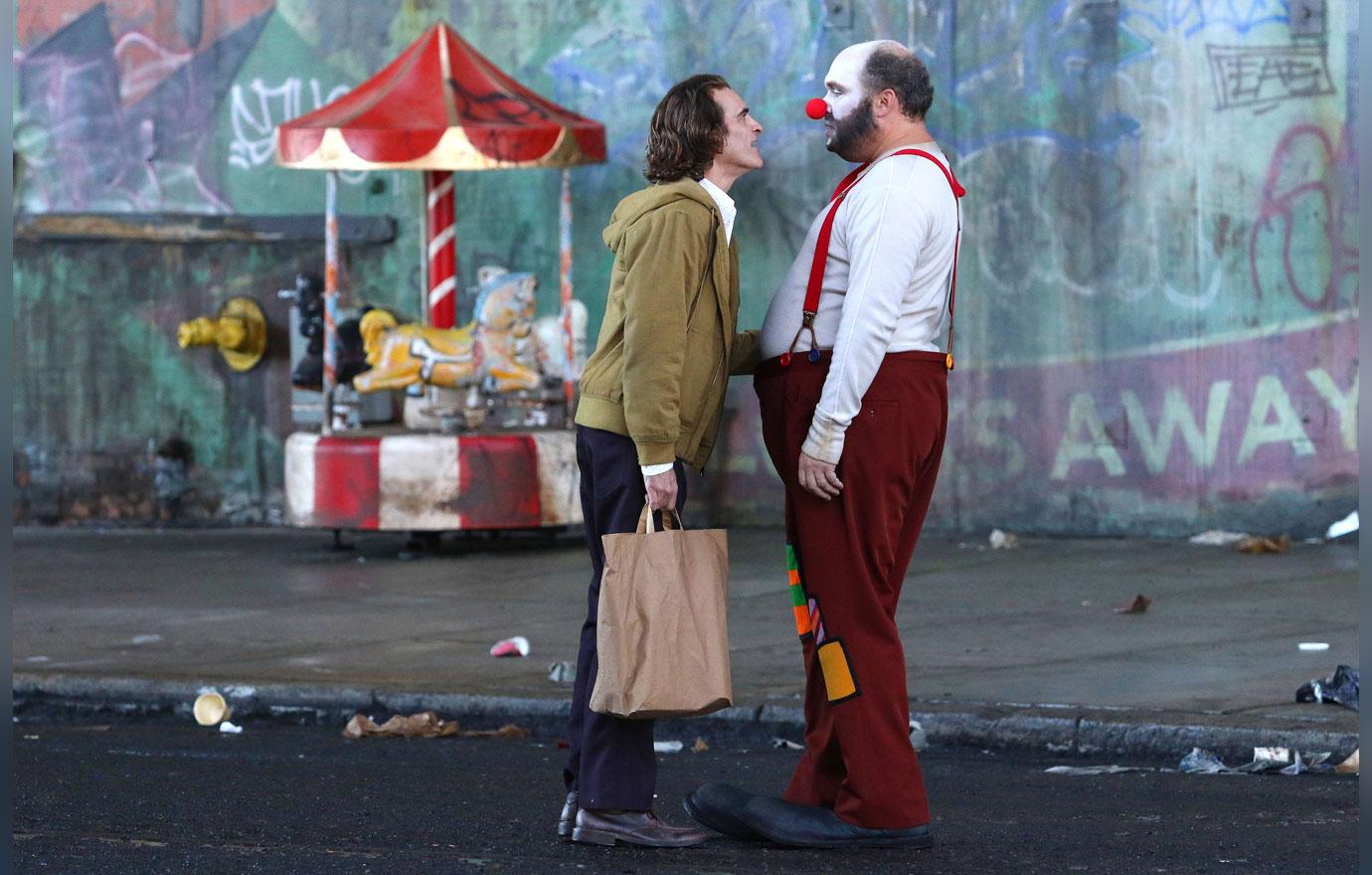 The 43-year-old was shooting a scene that involved a clown in which his character can bee seen pulling off the Joker's trademark laugh when he took off his red nose.
Article continues below advertisement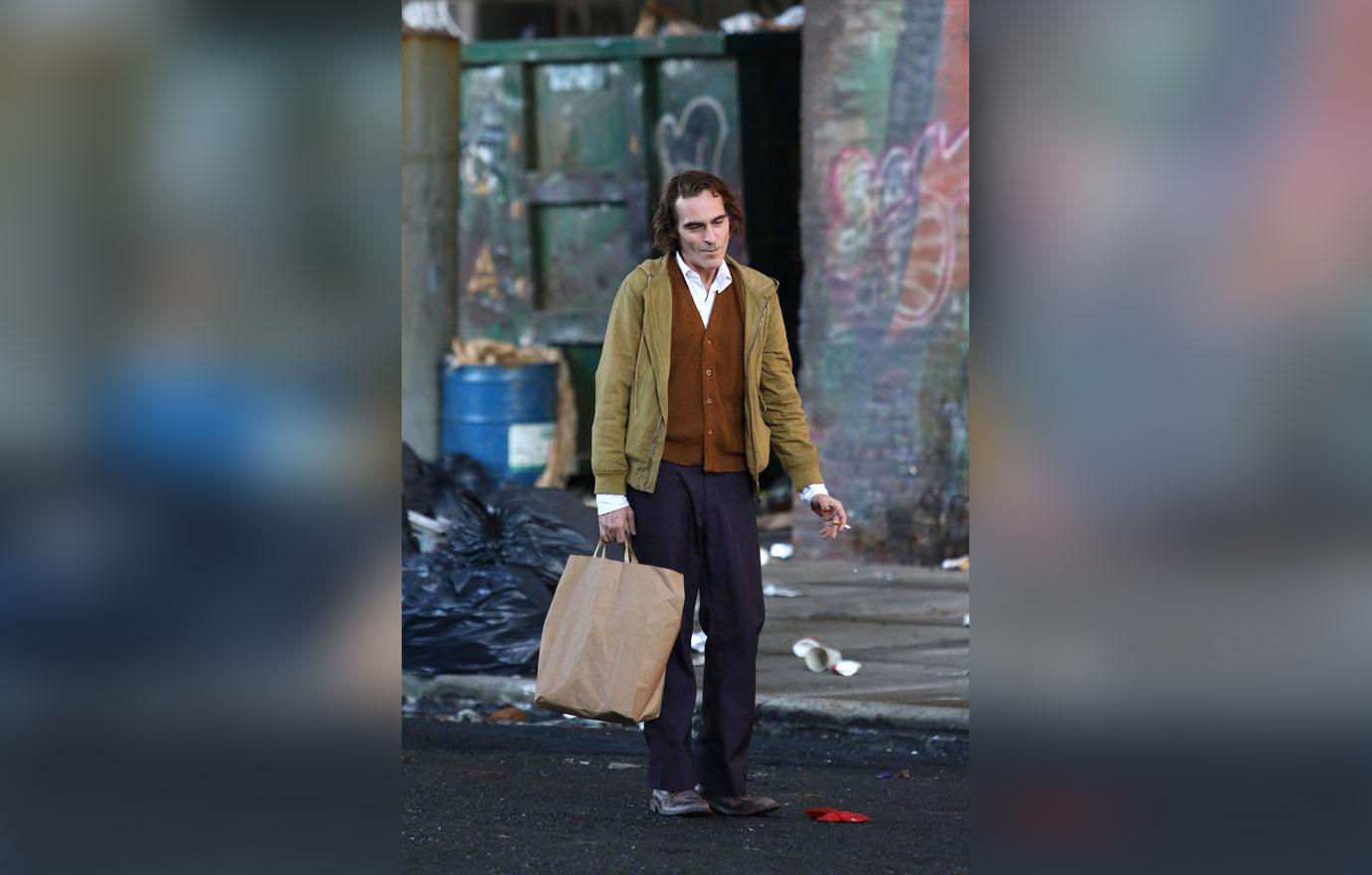 The DC supervillan's origin story will be depicted in the film and Joaquin plays the title character of Arthur Fleck/ The Joker.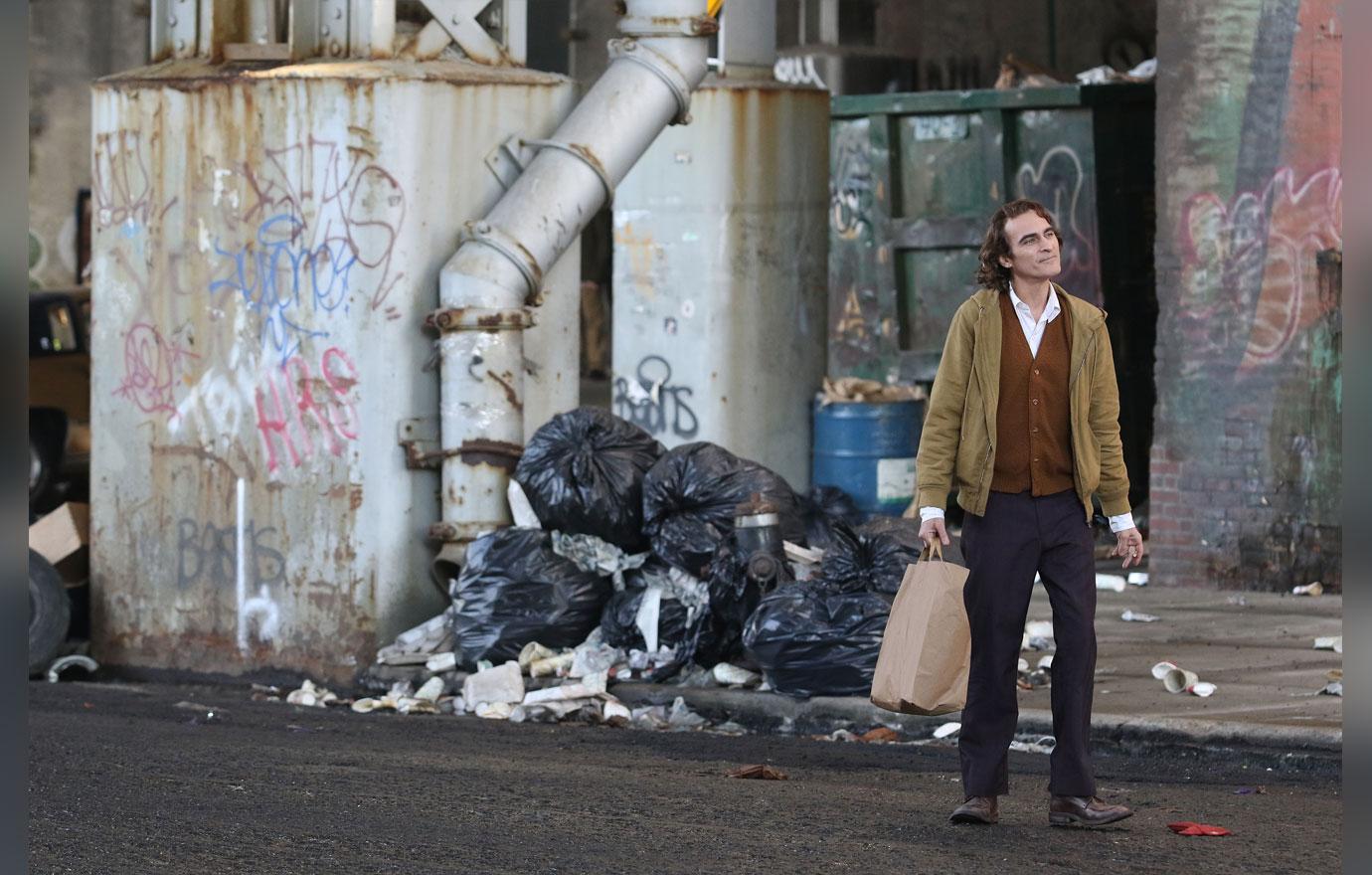 The film takes place in Gotham City in the 1980s which has a very dark, gritty and dirty feel to the era. Joaquin also lost a lot of weight in order to play the infamous character.
Article continues below advertisement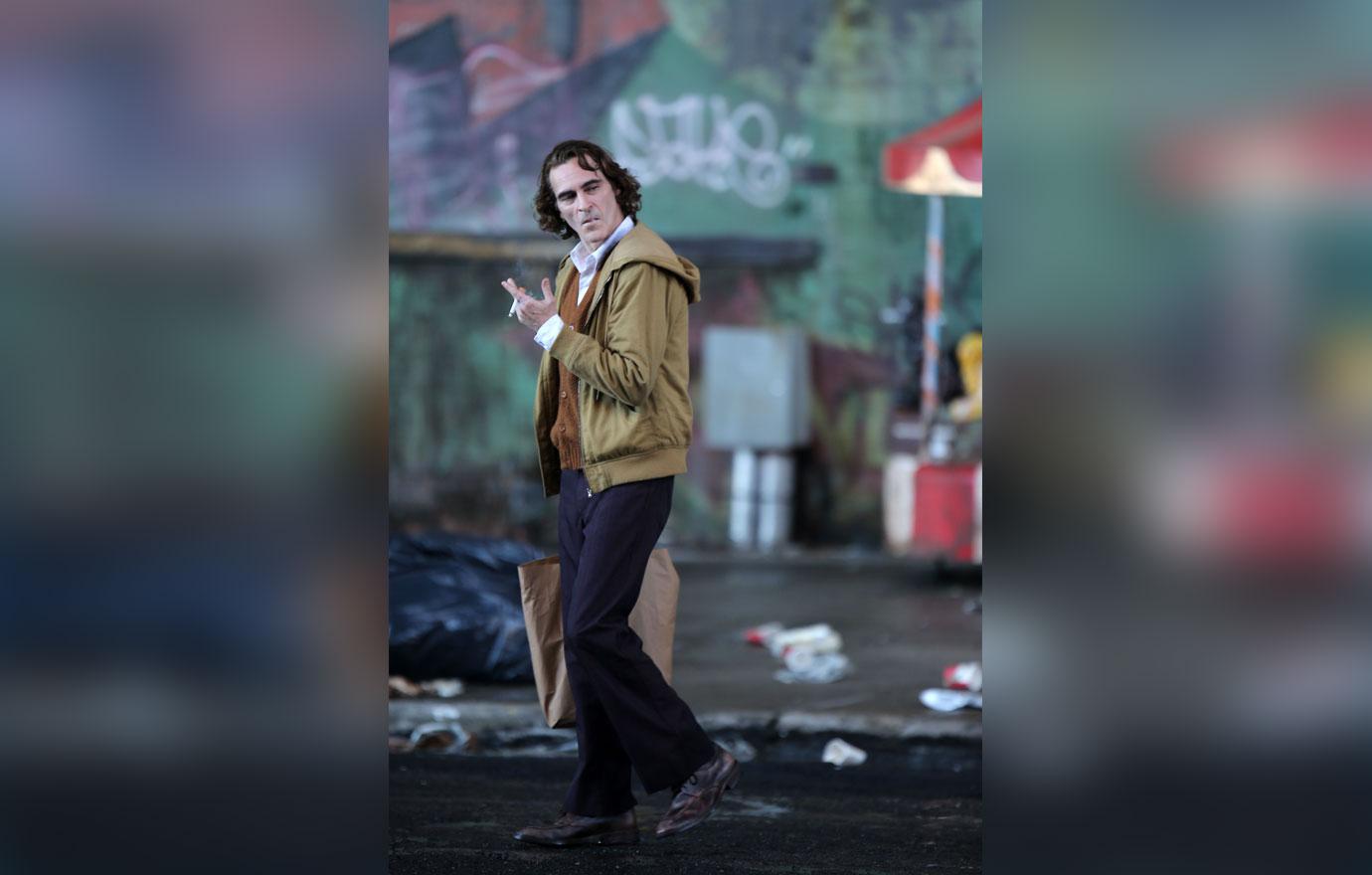 The upcoming crime film is slated for release on October 4, 2019. Joaquin is following in the famous footsteps of actors who have played the role like Jack Nicholson, Heath Ledger and more recently, Jared Leto.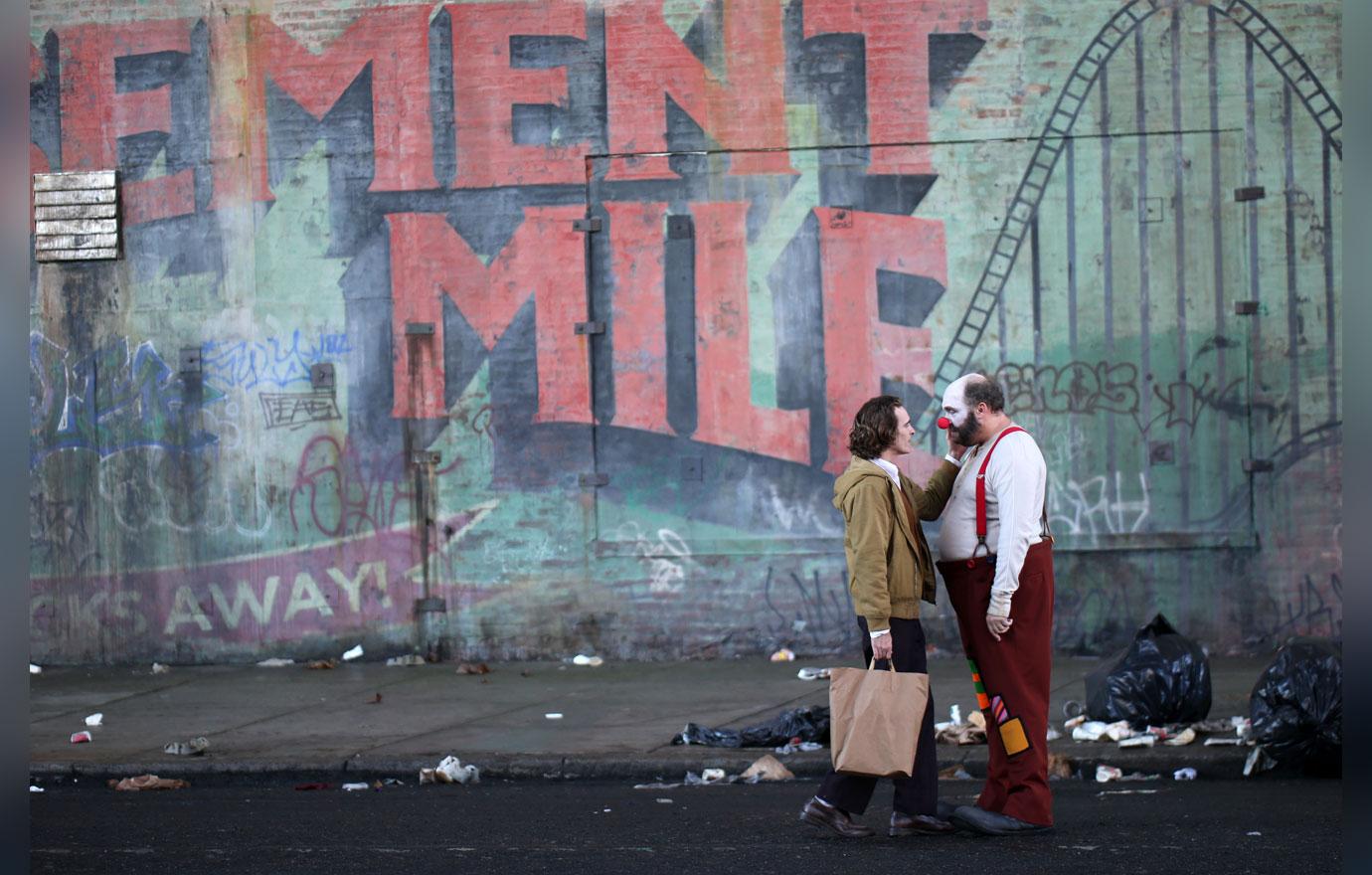 Are you looking forward to seeing the movie? Sound off in the comments below!