PHOTOS
See Photos Of Bill Cosby Being Led Away In Handcuffs Right After Sentencing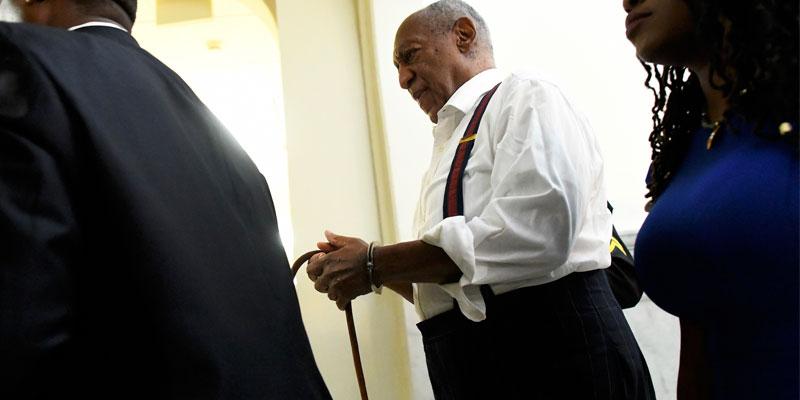 It's been a crazy day for Bill Cosby as he was sentenced on Tuesday after a long trial due to him being implicated of sexual abuse. The 81-year-old was accused of drugging and violating former Temple University basketball administrator Andrea Constand 14 years ago. Keep reading to see photos and for more details.
Article continues below advertisement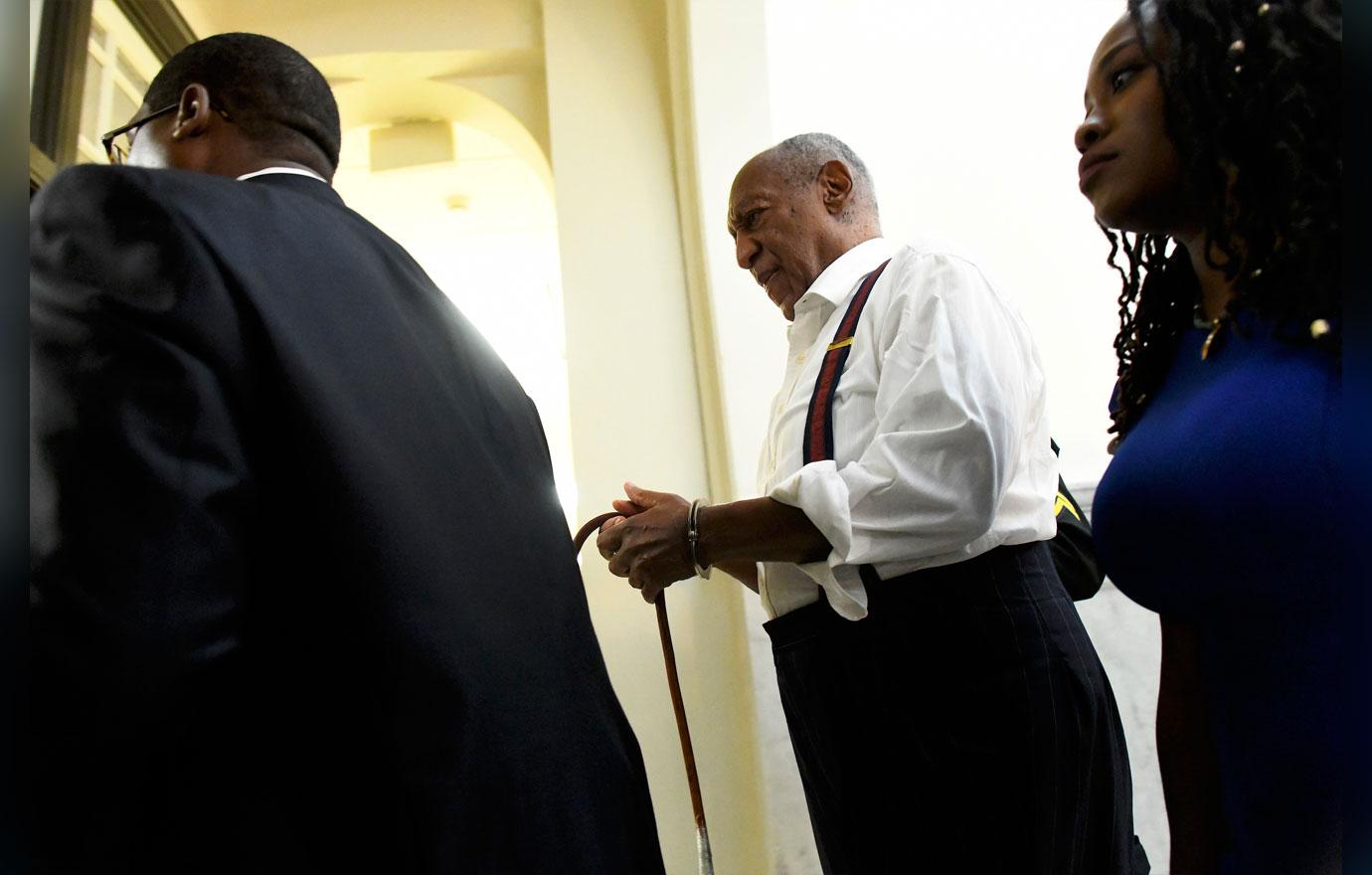 The sitcom star has now been sentenced for no less than three years and no more than 10 years in prison. He was put to trial in Montgomery County, Pennsylvania.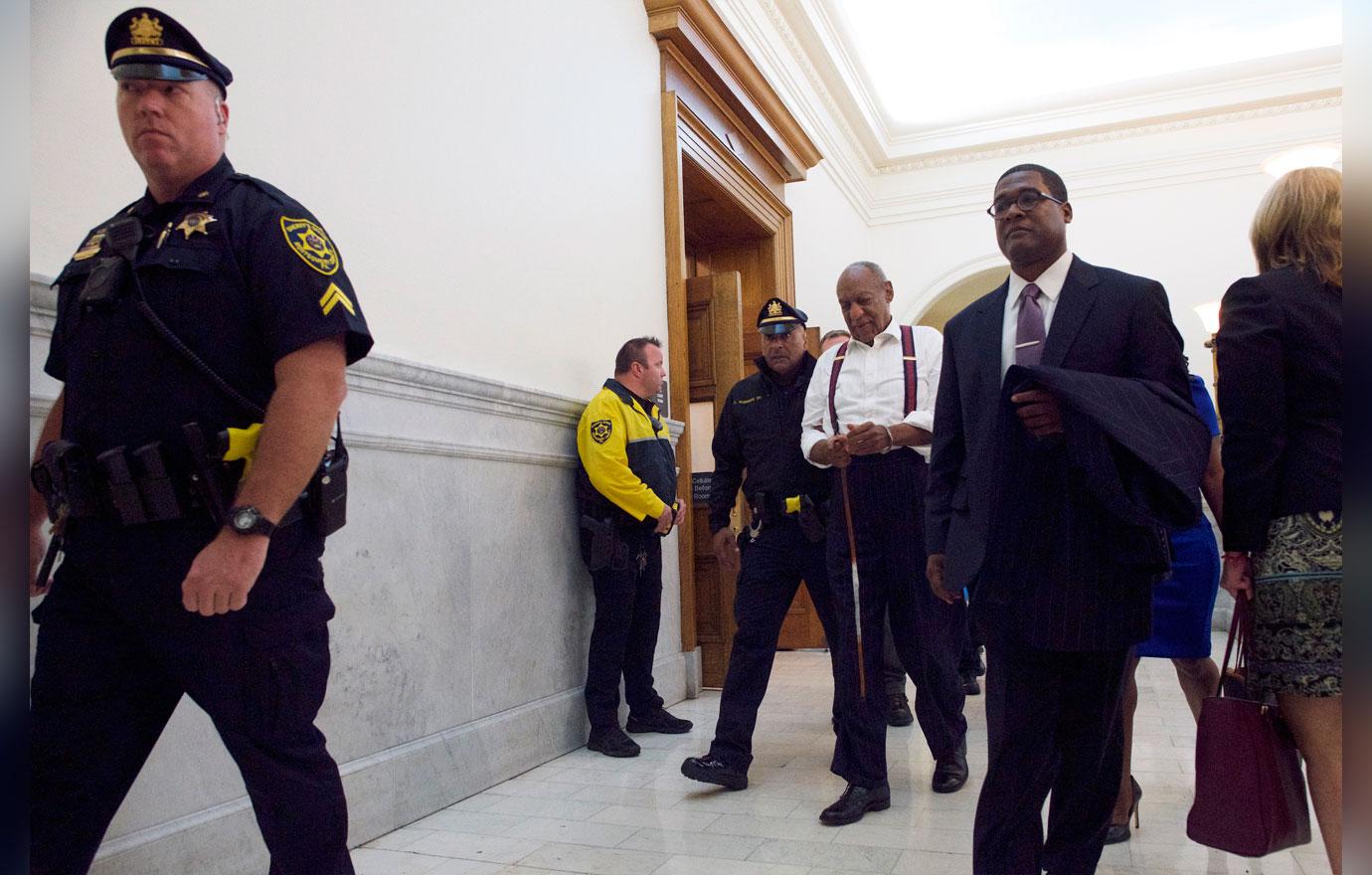 The Cosby Show star was immediately remanded by the police, put in handcuffs, and escorted out of the courtroom. He was remanded without bail.
Article continues below advertisement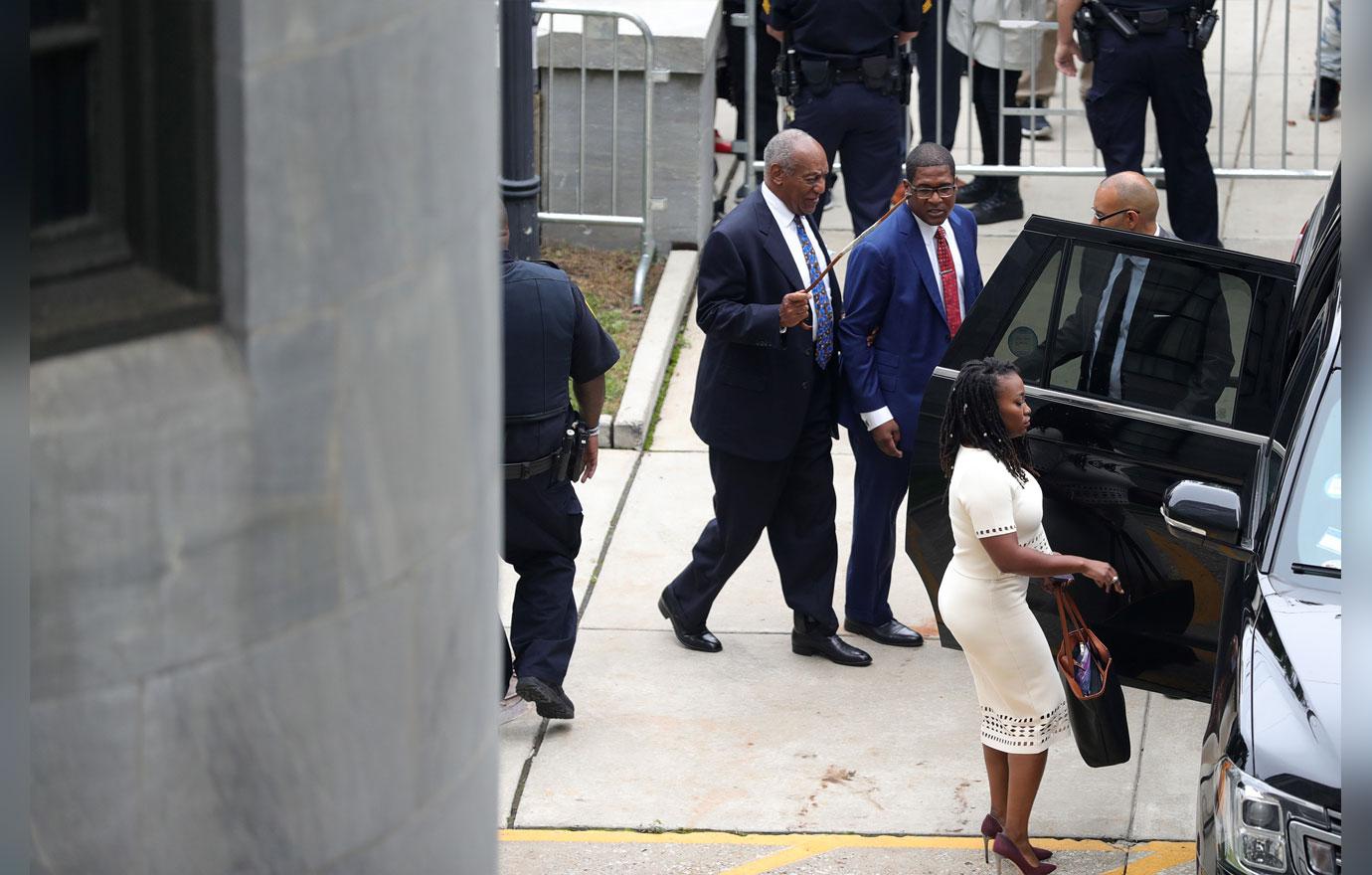 His sentence stated that he will spend his jail time in "total confinement" and Judge Steven T. O'Neill ruled Bill a "sexually violent predator" who must register with the Pennsylvania State Police for his remaining days.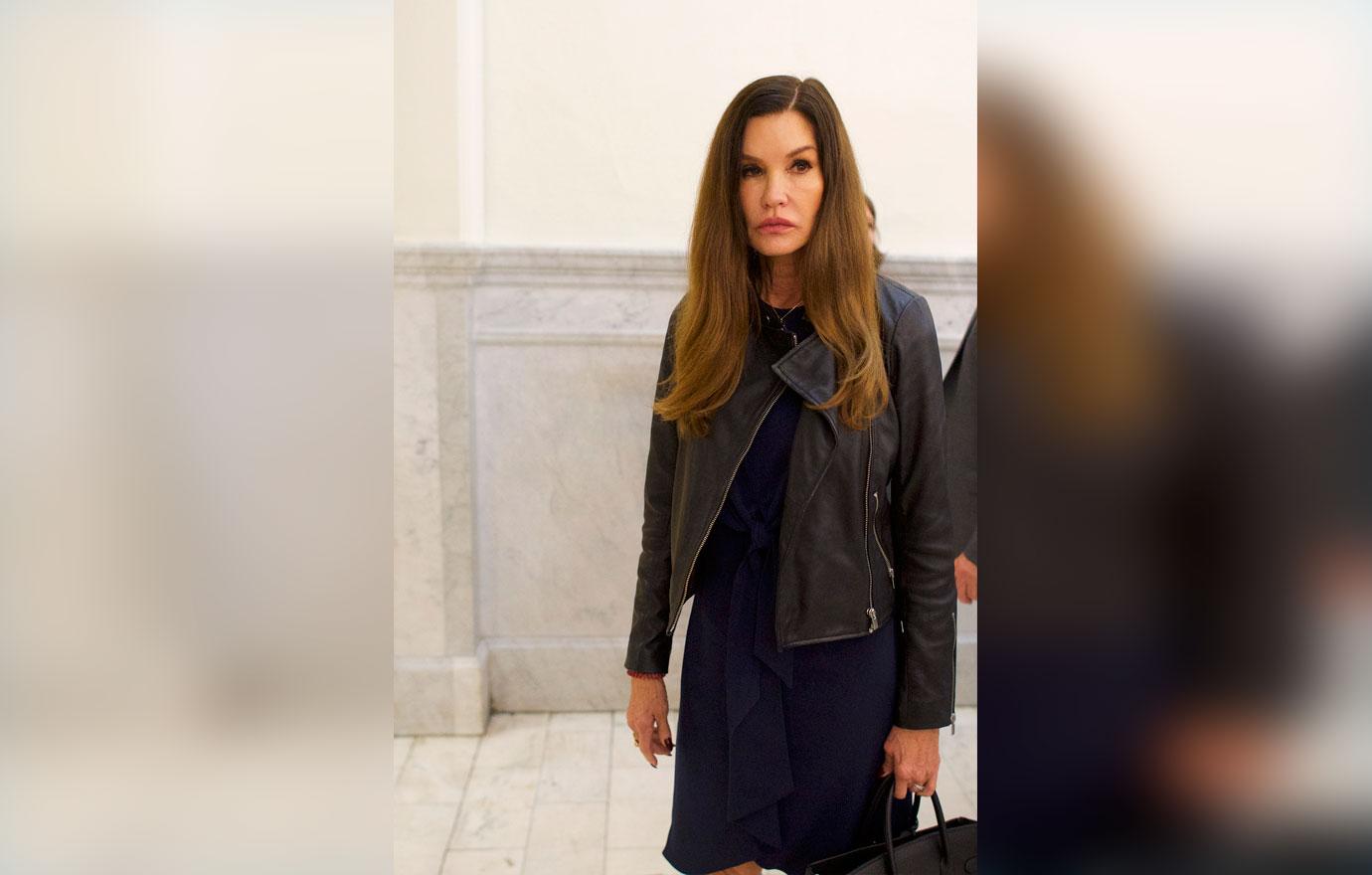 Model Janice Dickinson also attended the hearing as one of the five who testified in court and one of the 35 victims who spoke to New York magazine in 2015. Andrea, Janice and and 20 more of Bill's accusers were also in attendance to take him down.
Article continues below advertisement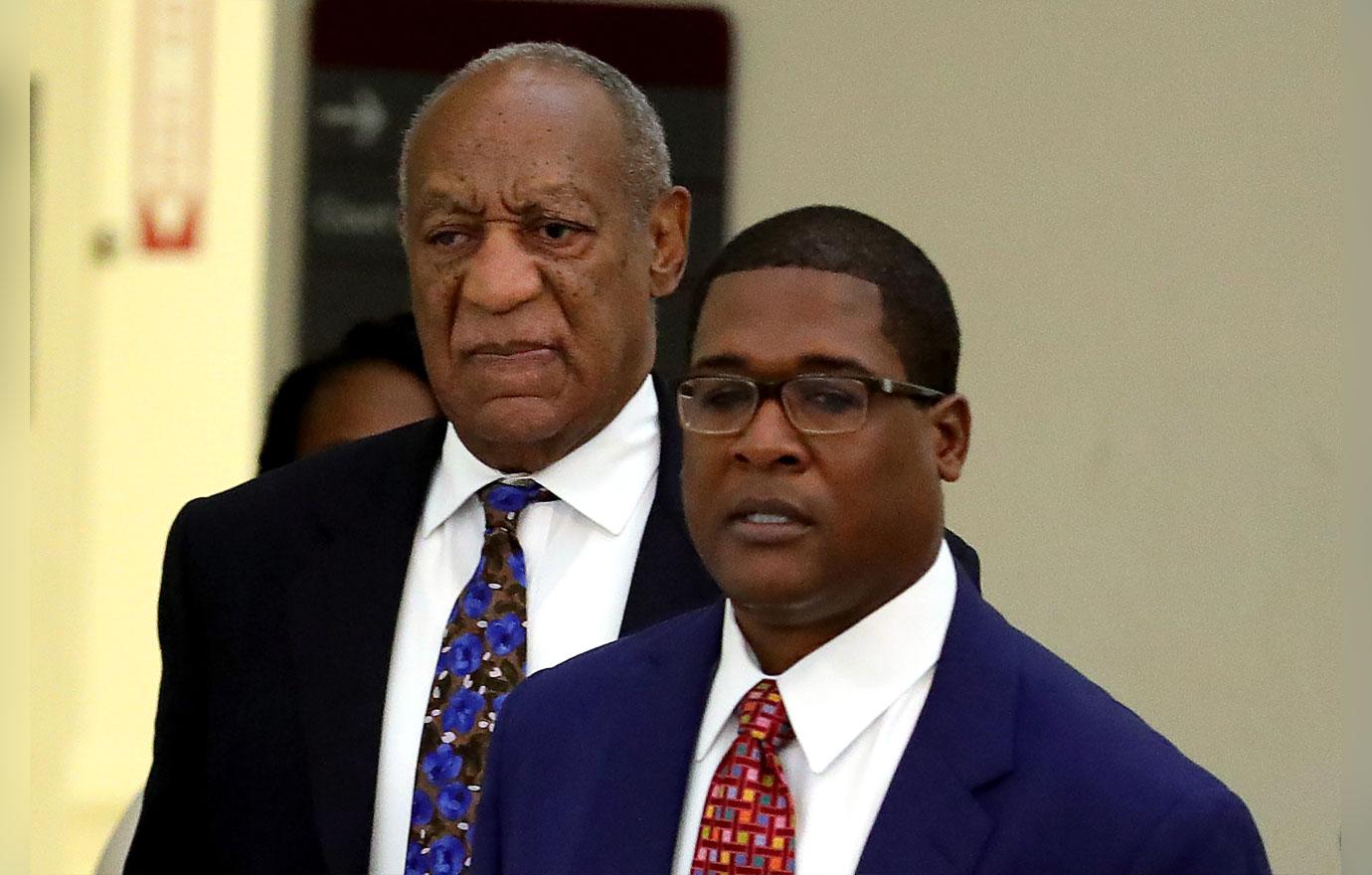 Andrew Wyatt, a spokesperson for Bill, said a statement after he was brought into custody. "Mr. Cosby is doing great. And Mr. Cosby knows that God is watching over him. He knows that these are lies. They persecuted Jesus and looked what happened. Not saying Mr. Cosby is Jesus. But we know what this country has done to black men for centuries. So Mr. Cosby is doing fine. He is holding up well. And everybody who wants to say anything negative, you're a joke as well."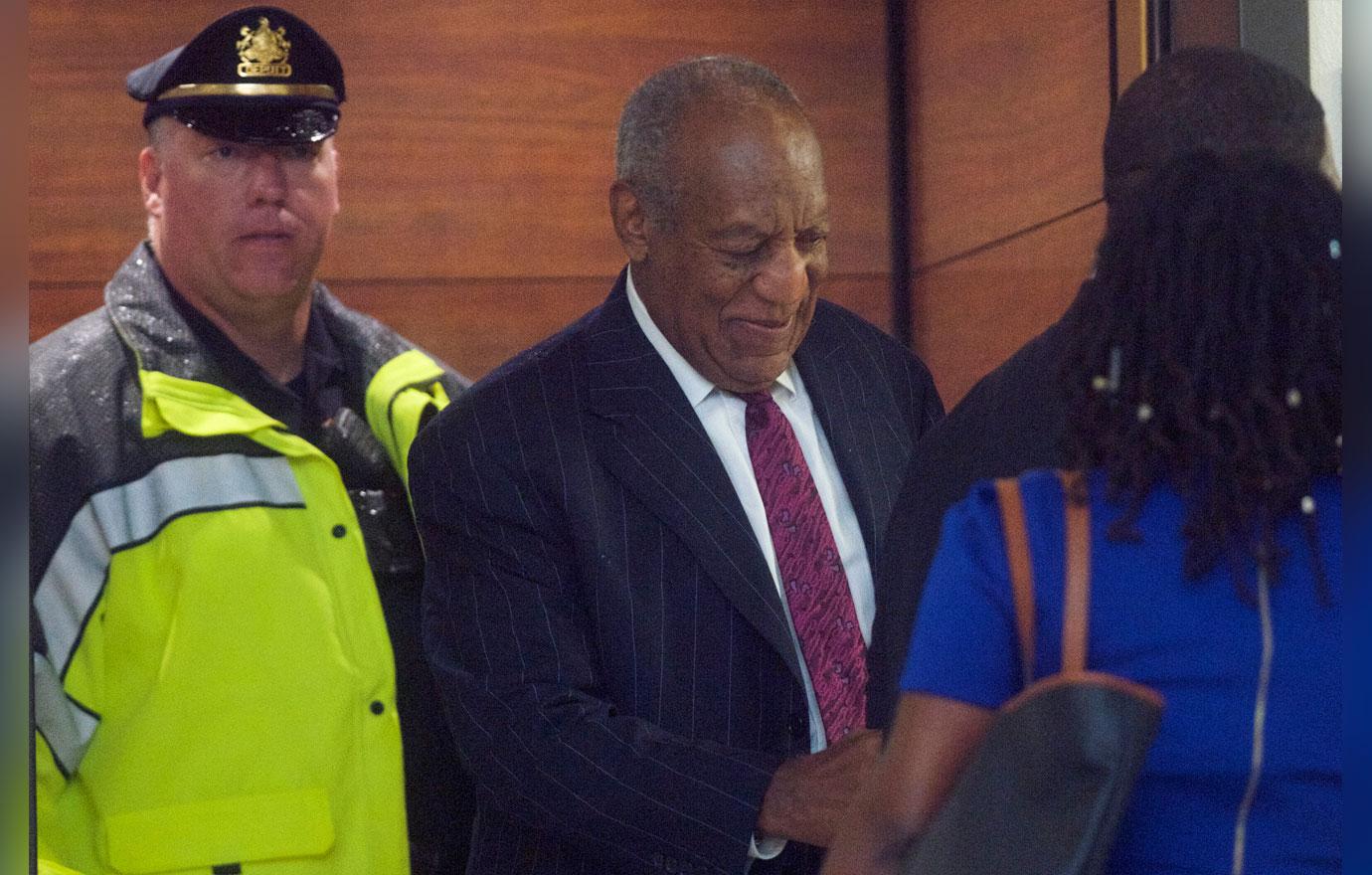 What do you think about Bill's sentencing? Let us know what you think in the comments below!