PHOTOS
Zendaya & Tom Holland Shoot Some High Flying Scenes For Upcoming 'Spider-Man' Sequel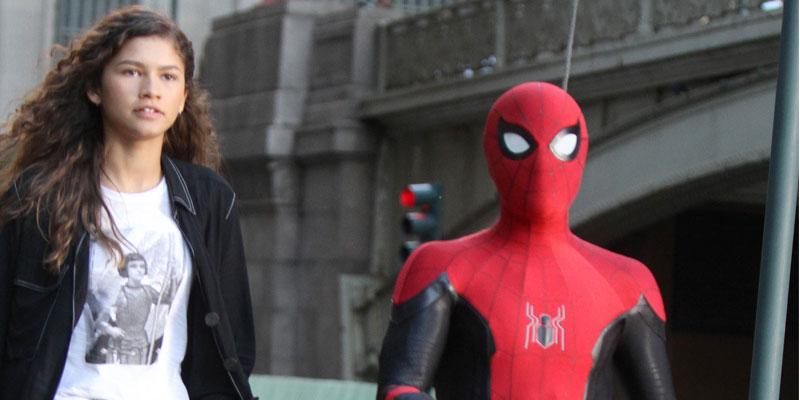 Zendaya and Tom Holland shot some intense action scenes for their new movie, Spider-Man: Far From Home near Midtown, Manhattan early Monday, October 15. The two were dressed in full costume and in all of their superhero glory. Keep scrolling to see pics from the set.
Article continues below advertisement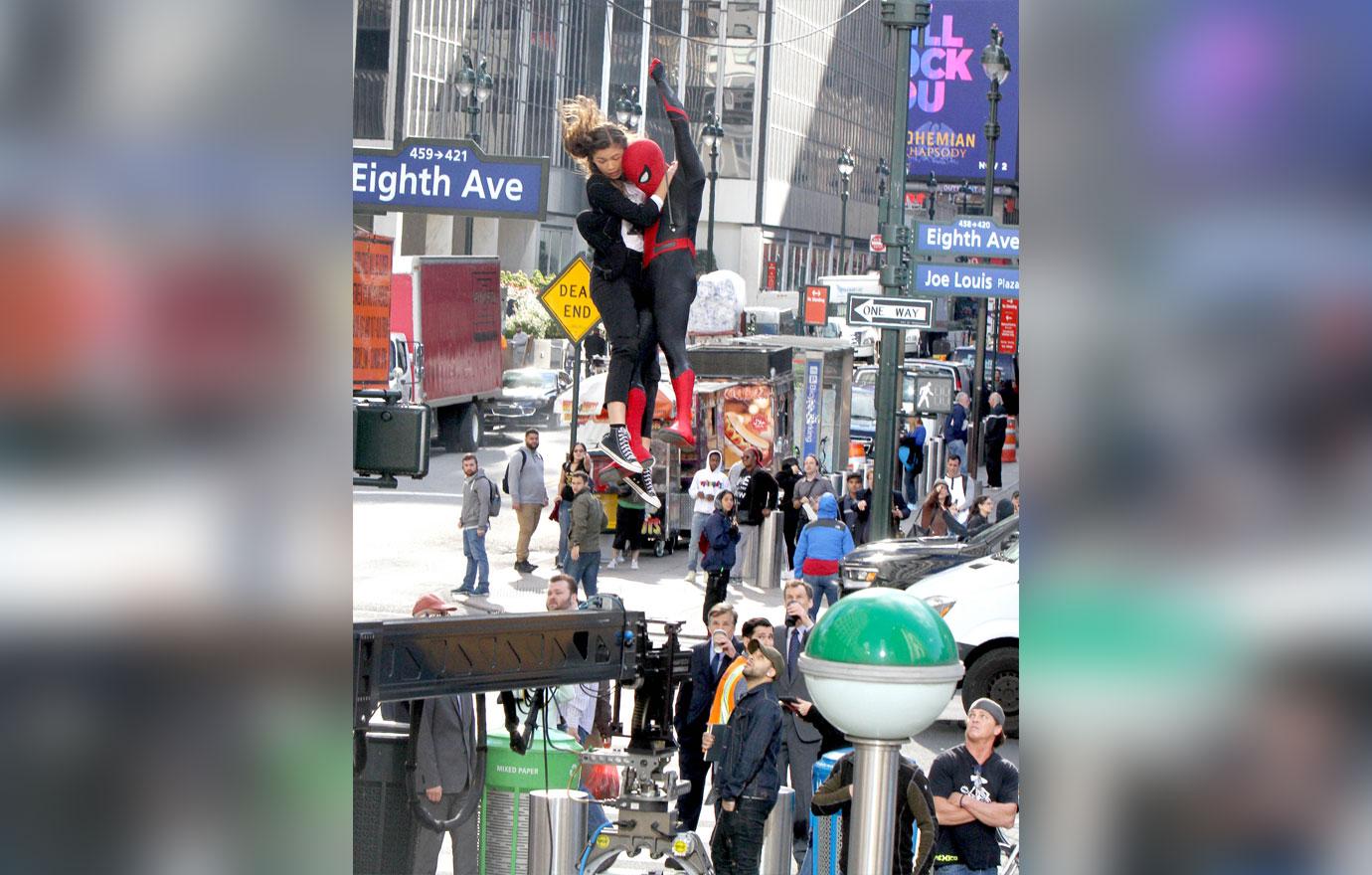 The young stars filmed stunts in the middle of grandiose NYC but they didn't seem at all scared to be hanging from a harness. Zendaya held on tight to her co-star.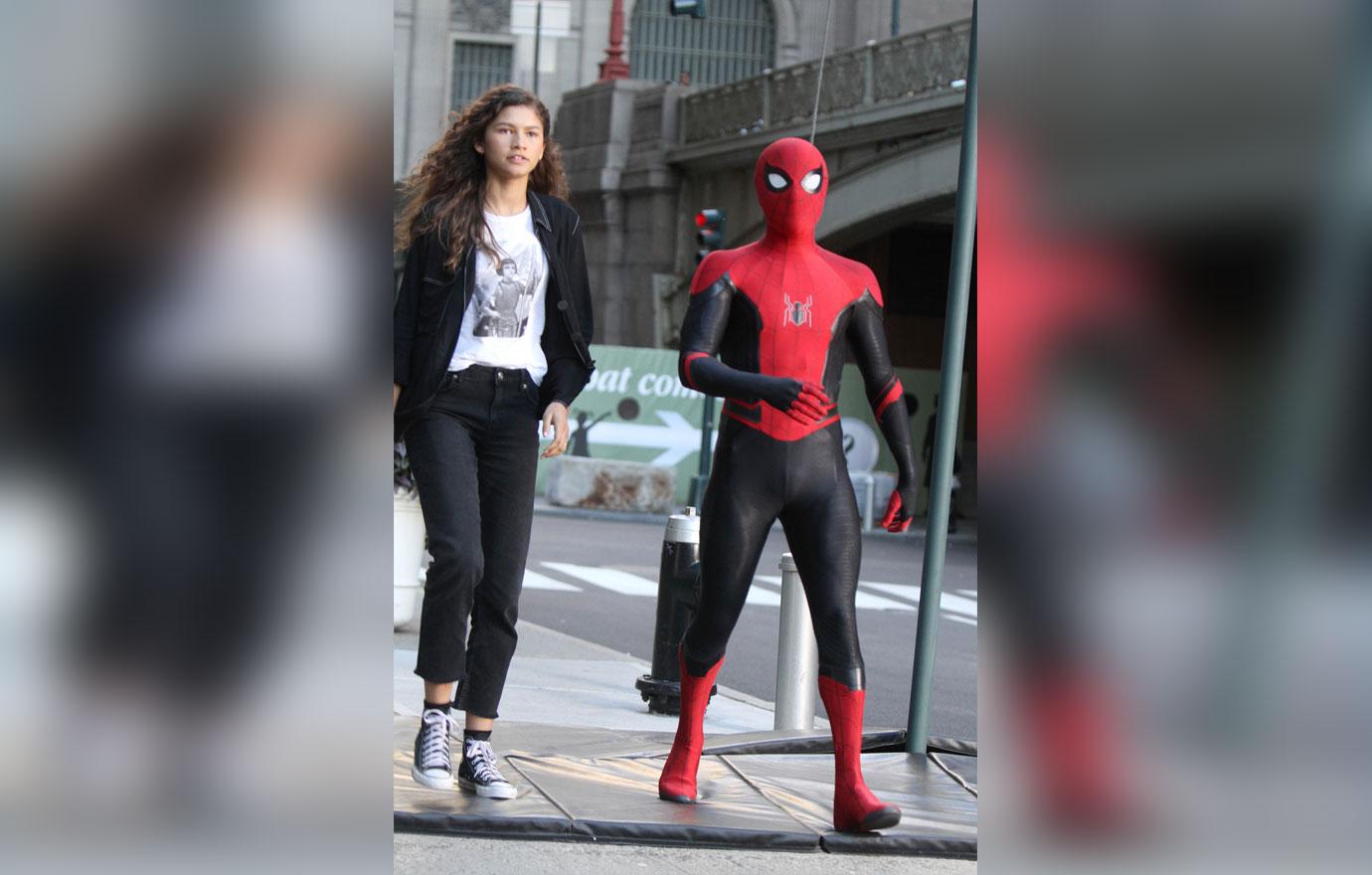 The 22-year-old actress was dressed in her character's look which consisted of black high-top Chuck Taylors, black jeans, a graphic T-Shirt and sweatshirt.
Article continues below advertisement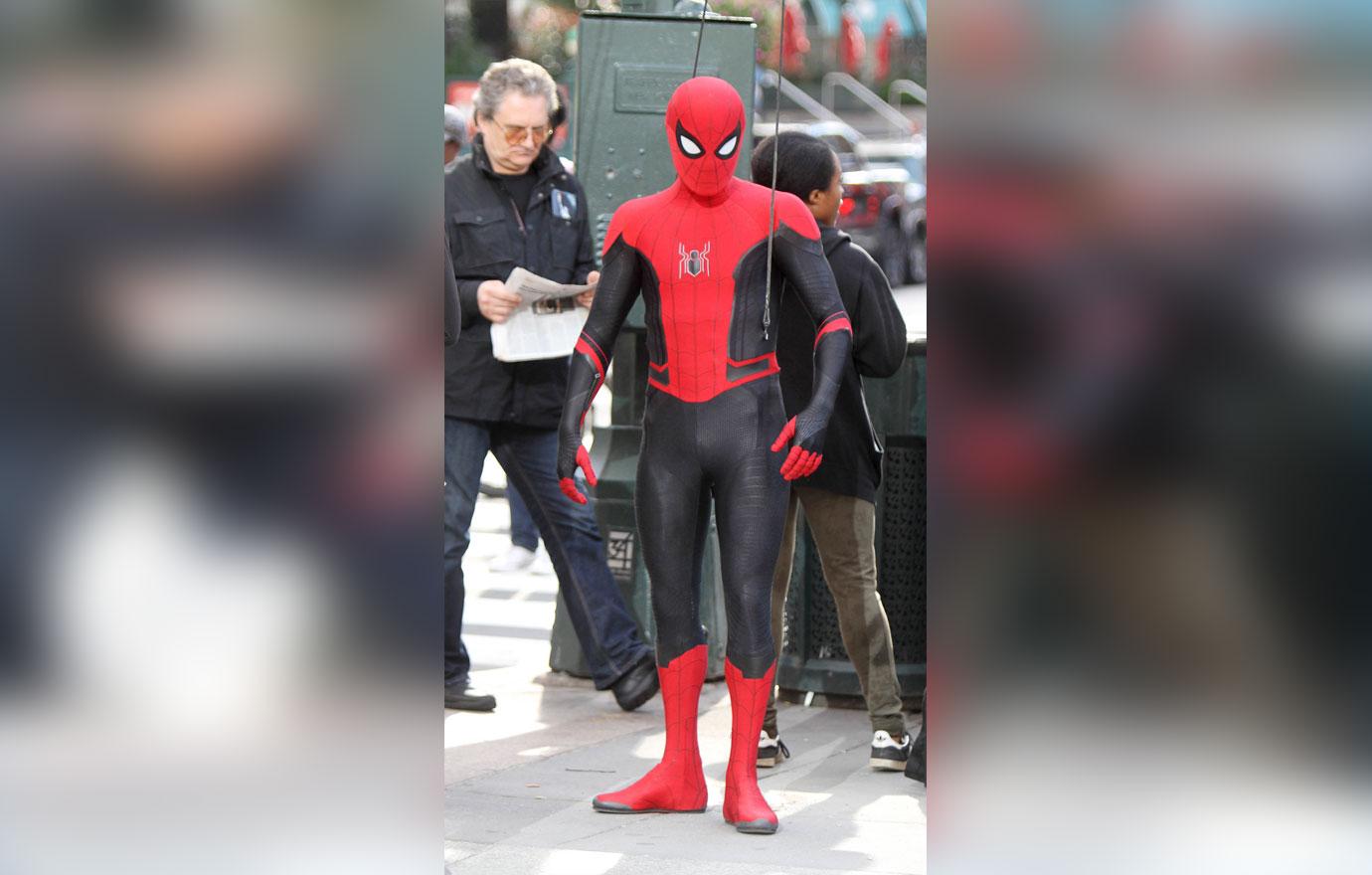 Tom on the other hand was in his full Spider-Man getup and looked ready to film some action-heavy scenes.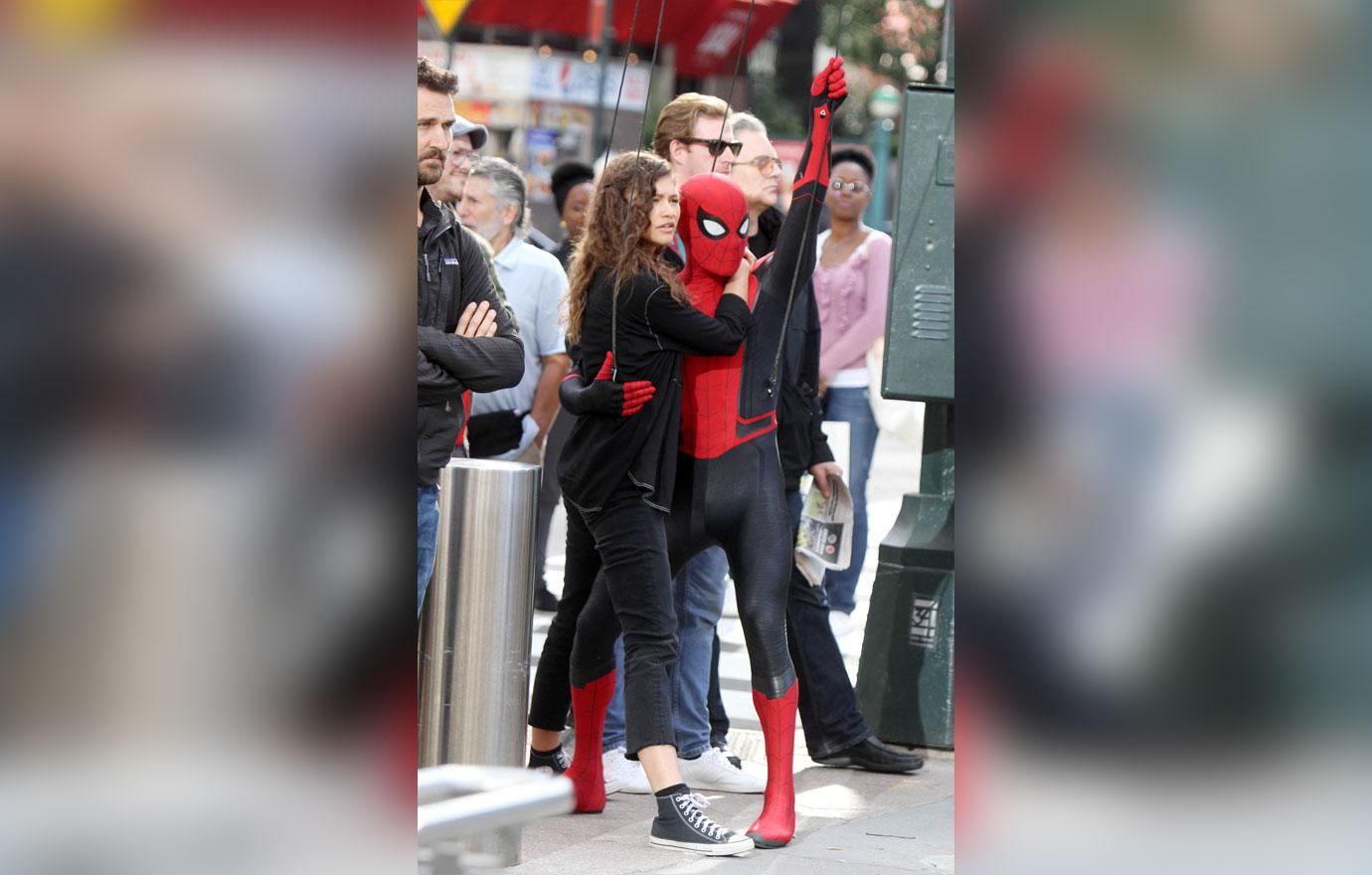 The cast and crew have been shooting all in countries across the world and have only recently been filming in New York. Places like England, Czech Republic and Italy were some of the other set locations.
Article continues below advertisement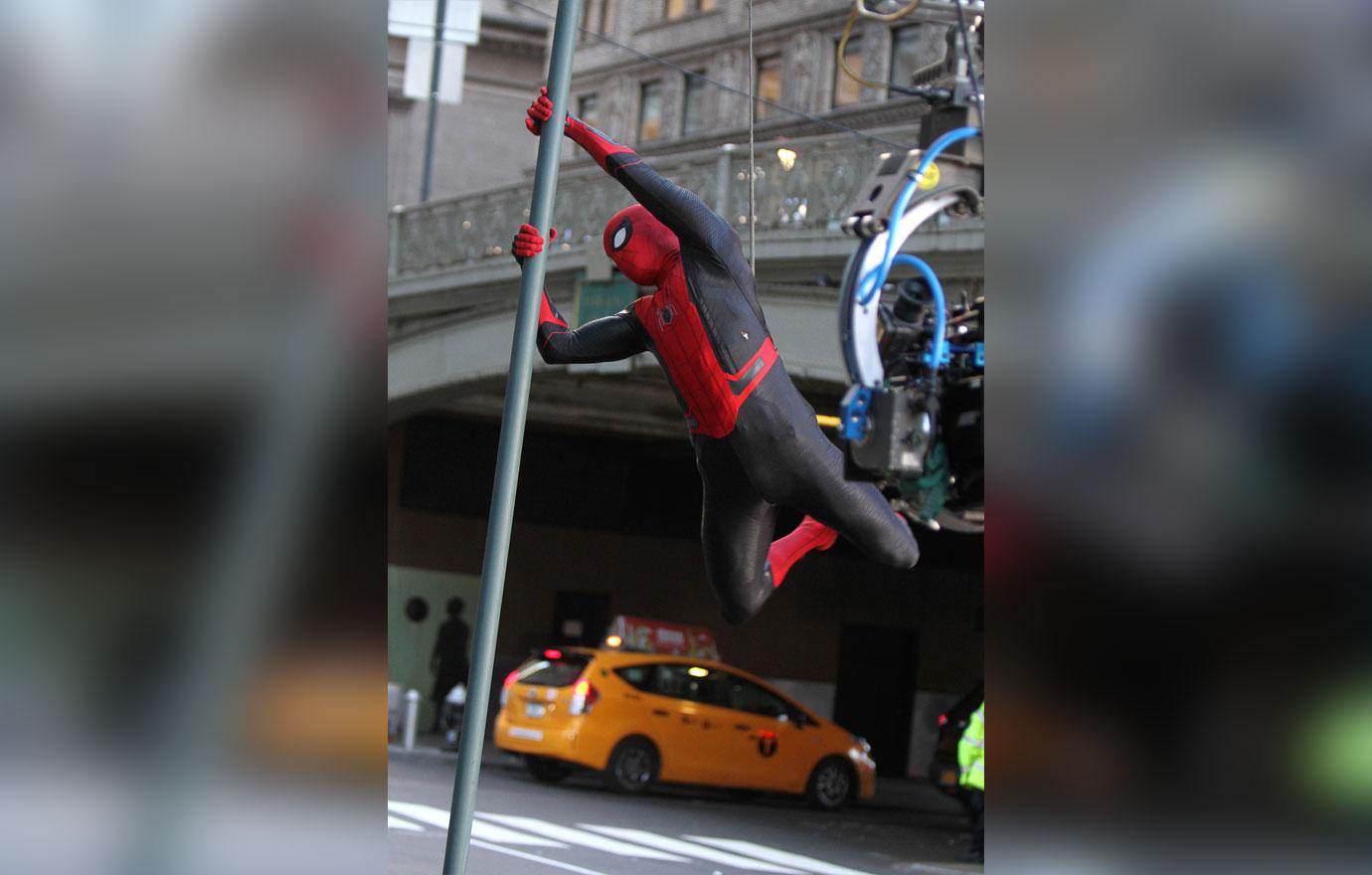 The film is a sequel to the highly-praised Spider-Man: Homecoming flick and will follow Peter Parker and his pals as they travel to Europe for summer vacation. It stars an ensemble cast which includes the talents of Jake Gyllenhaal, Samuel L. Jackson and Michael Keaton.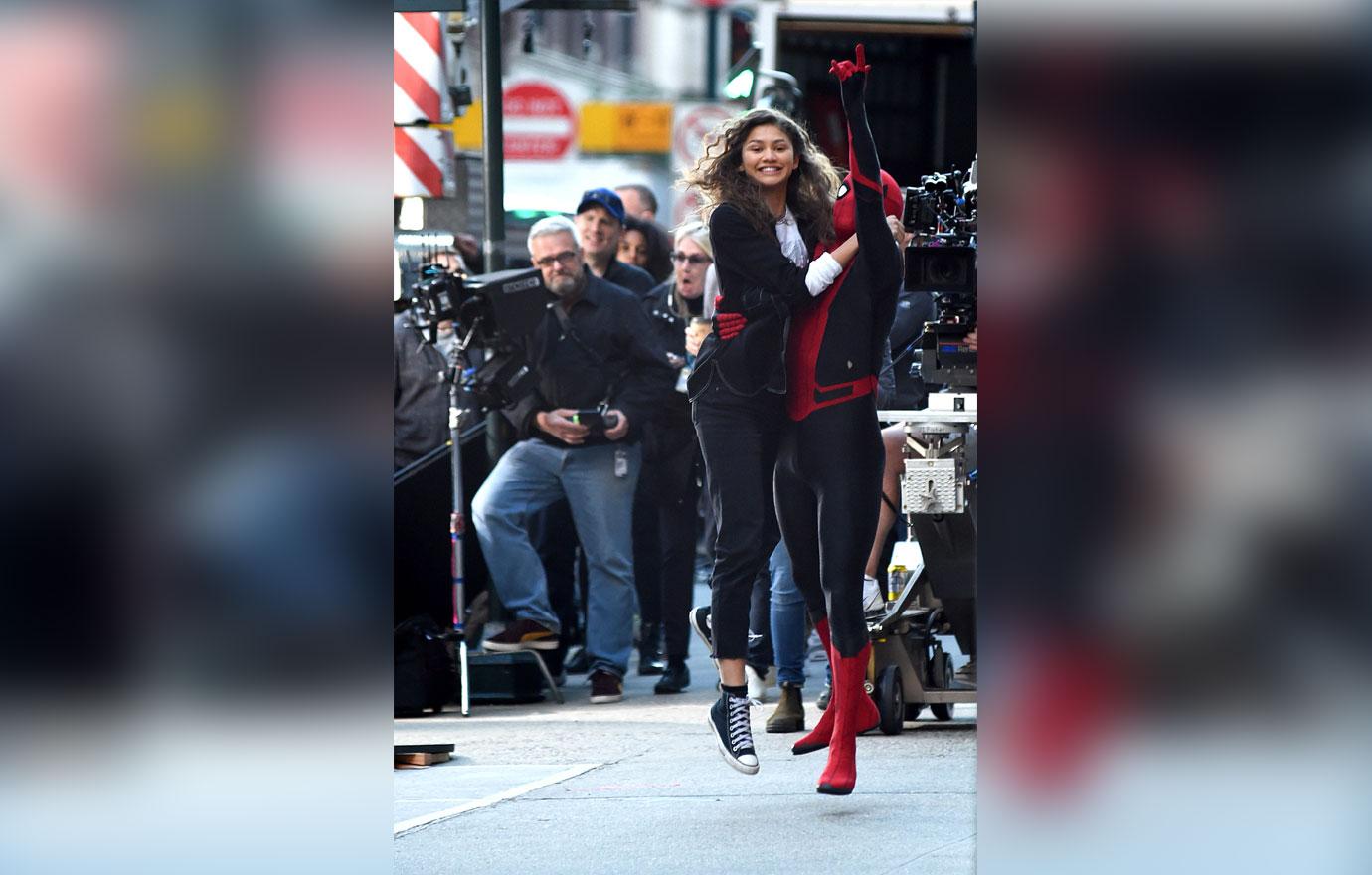 Spider-Man: Far From Home will be swinging into theaters on July 5, 2019.
Are you excited for the film? Let us know what you think in the comments below!