PHOTOS
Porsha's Piece Of Mind: Porsha Williams Talks Kenya Moore Feud & Apollo Nida's Sentencing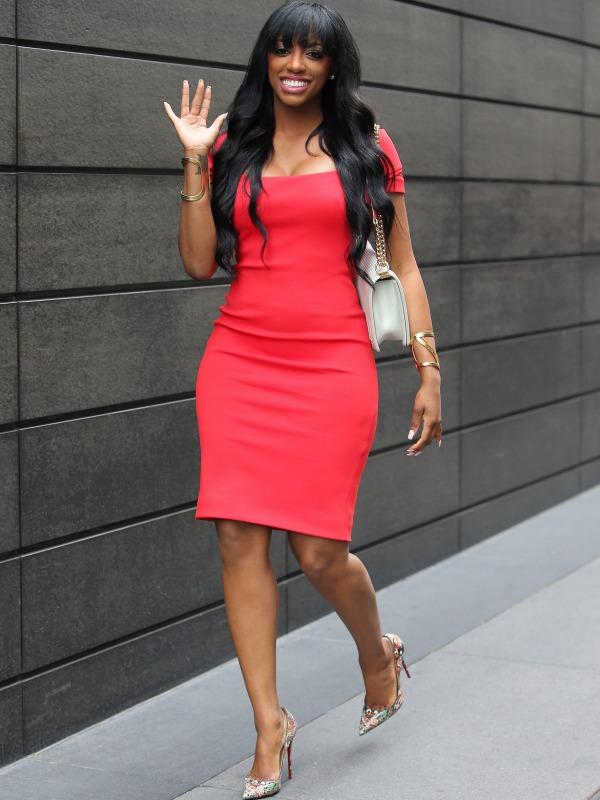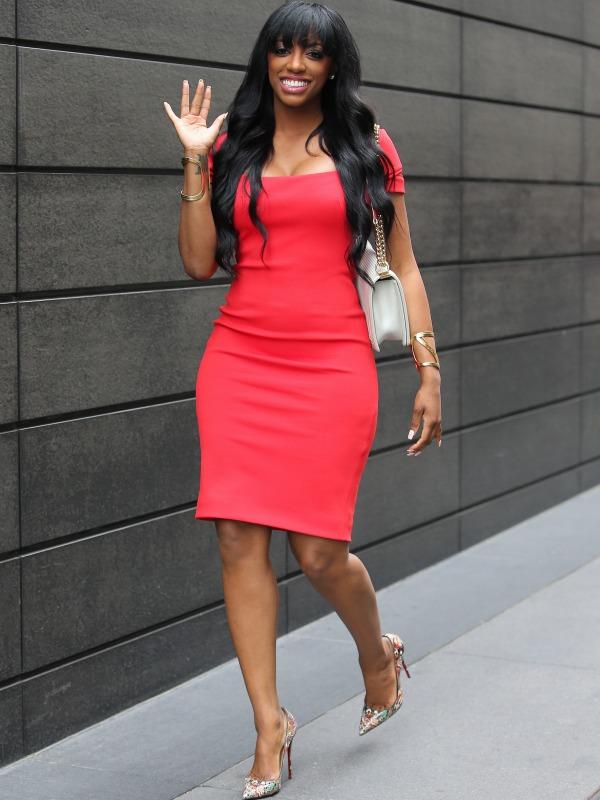 Just because Porsha Williams passed her peach on the Real Housewives of Atlanta, doesn't mean you have to see less of your favorite housewife! The hair extension entrepreneur is teaming up with OK! to answer all of your RHOA questions.
Just tweet @OKMagazine with the hashtag #AskPorsha every Sunday night with your questions.
Check out Porsha's thoughts on Kenya Moore's comments about their feud, Apollo Nida's sentencing and her new assets!
Article continues below advertisement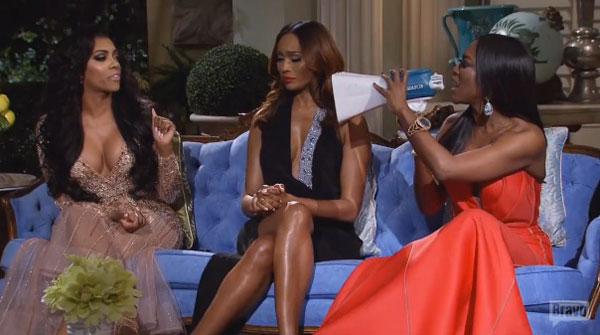 What do you think about the comments Kenya made about you during the season premiere?
PW: Honestly it saddens me that a woman of her age would still try to take shots at the same time as crying crocodile tears. Have we not learned anything? Here I am on the premiere doing a summer sale photo shoot for my hair extension line GoNakedHair.com and she is playing victim calling me ignorant and not smart. I am thankful that I do learn from everything in life. Even though I do not feel a formal apology is needed I have taken responsibility for my action and will never again allow myself to be provoked or give a bully power over me. I've moved on. I do hope at the end of the day all the faking and acting for the show will stop on her end because for me that's the only way I'll take her seriously!
spl748112_007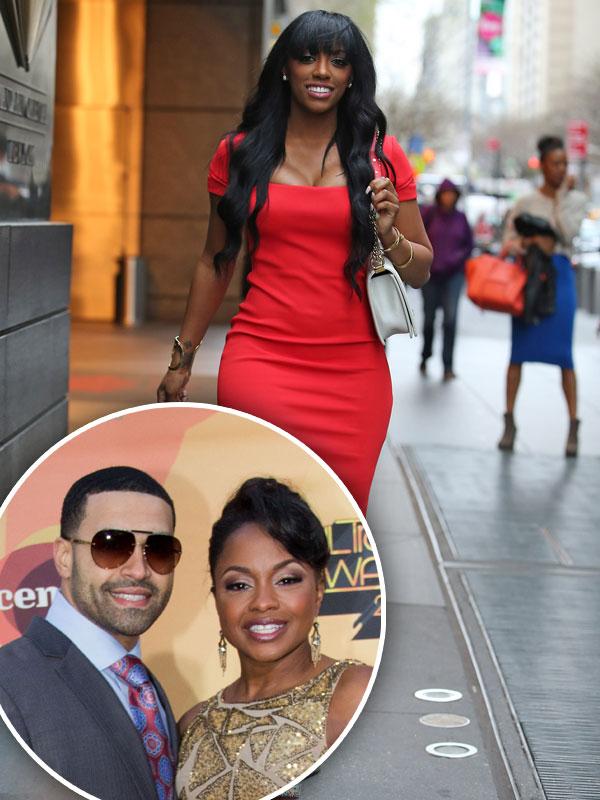 Do you think Phaedra could've been more supportive towards Apollo?
PW: I think Phaedra did what she could emotionally. Sometimes you have to know when it's time to love someone from afar. You can love them, but learn to love yourself more. I do speak to Phaedra and my understanding was even though Apollo came across as if he didn't see his children before turning himself in – Phaedra did take the boys to be with their father at such a crucial time in everyone's life. Do I think Phaedra should have gone to court? Hmm depends on how the relationship was prior to this entire criminal case. If the relationship was broken and I had been, as a wife, trying to cover you and save face then trust me, I would have to be in the courtroom with you in spirit and remain home maintaining the household as well as my young children's well being. Did to some she come off as a tad cold? Yes. However, anyone who has been in a one-sided relationship would understand the need for tough love.
OK! Exclusive: Porsha Williams Talks Rumored Spinoff, RHOA Drama & Porsha's Piece Of Mind Column
Article continues below advertisement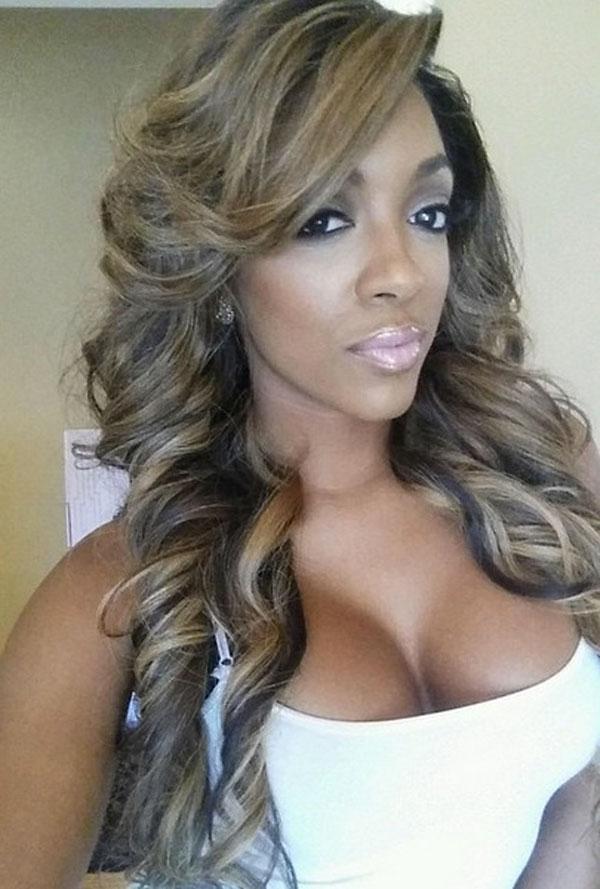 Why did you decide to get your breasts done at this point in your life?
PW: I have always loved my body and yes at this point being 33 years young. I own who I am and all that it is. I'm a woman with curves and hips that don't lie! So what's wrong with a little more of me to love? I finally got my Twins… I introduce you to CoCo & Chanel!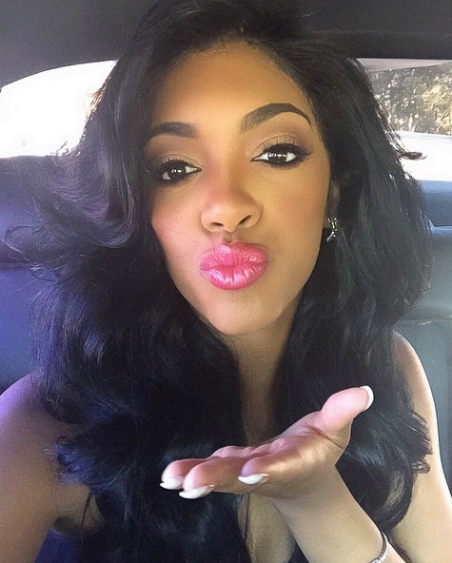 The moral of this episode is to hold yourself accountable! Yes, we are human and fall short of His glory. However, if you choose to come out of a bad situation and own the wrongs you have committed then you run the risk of losing those you love and/or never making piece with a longtime foe. Stand in your truth. Most people want to forgive and mend relationships, but when you are living a lie unfortunately you leave no room for forgiveness and peace.
Thank you for being a part of my first column moment, "Porsha's Piece Of Mind." Until next time… Love like there's no tomorrow, live like the haters are watching and pray as if it's already done! Kisses!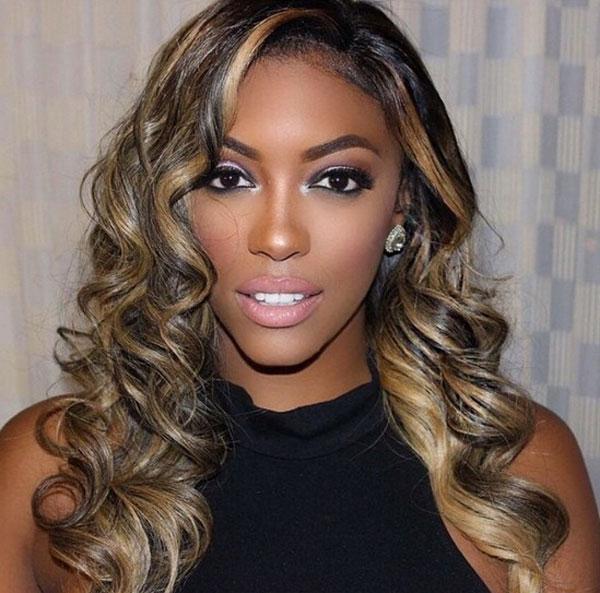 Real Housewives of Atlanta airs Sundays at 8/7c on Bravo.
Don't forget to ask Porsha your questions following next week's episode with the hashtag #AskPorsha!