PHOTOS
Very Pregnant Chrissy Teigen Proudly Shows Off Her Huge Baby Bump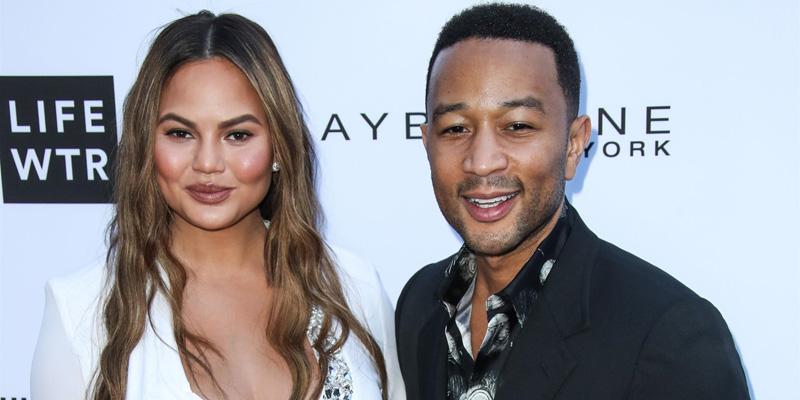 Chrissy Teigen has the ultimate pregnancy glow these days. She lit up the red carpet while with husband John Legend at the 2018 Daily Front Row Fashion Los Angeles Awards at the Beverly Hills Hotel on Sunday. The beauty is expecting her second child, and Luna's going to be getting a brother!
Article continues below advertisement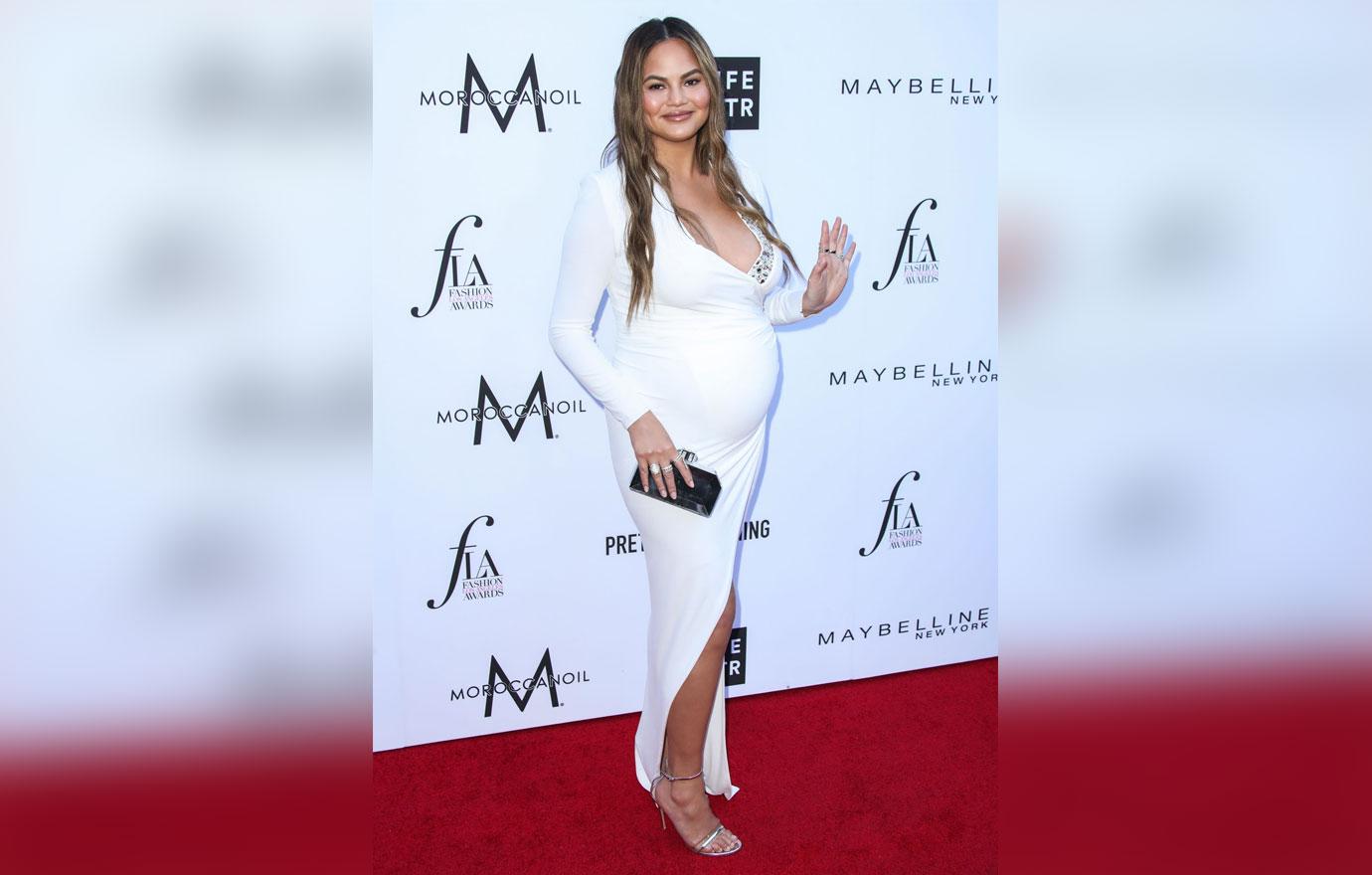 Chrissy wore a skintight white dress that was very low cut, showing off her cleavage. But that certainly was not the only thing on display. She accentuated her baby bump, which is huge now.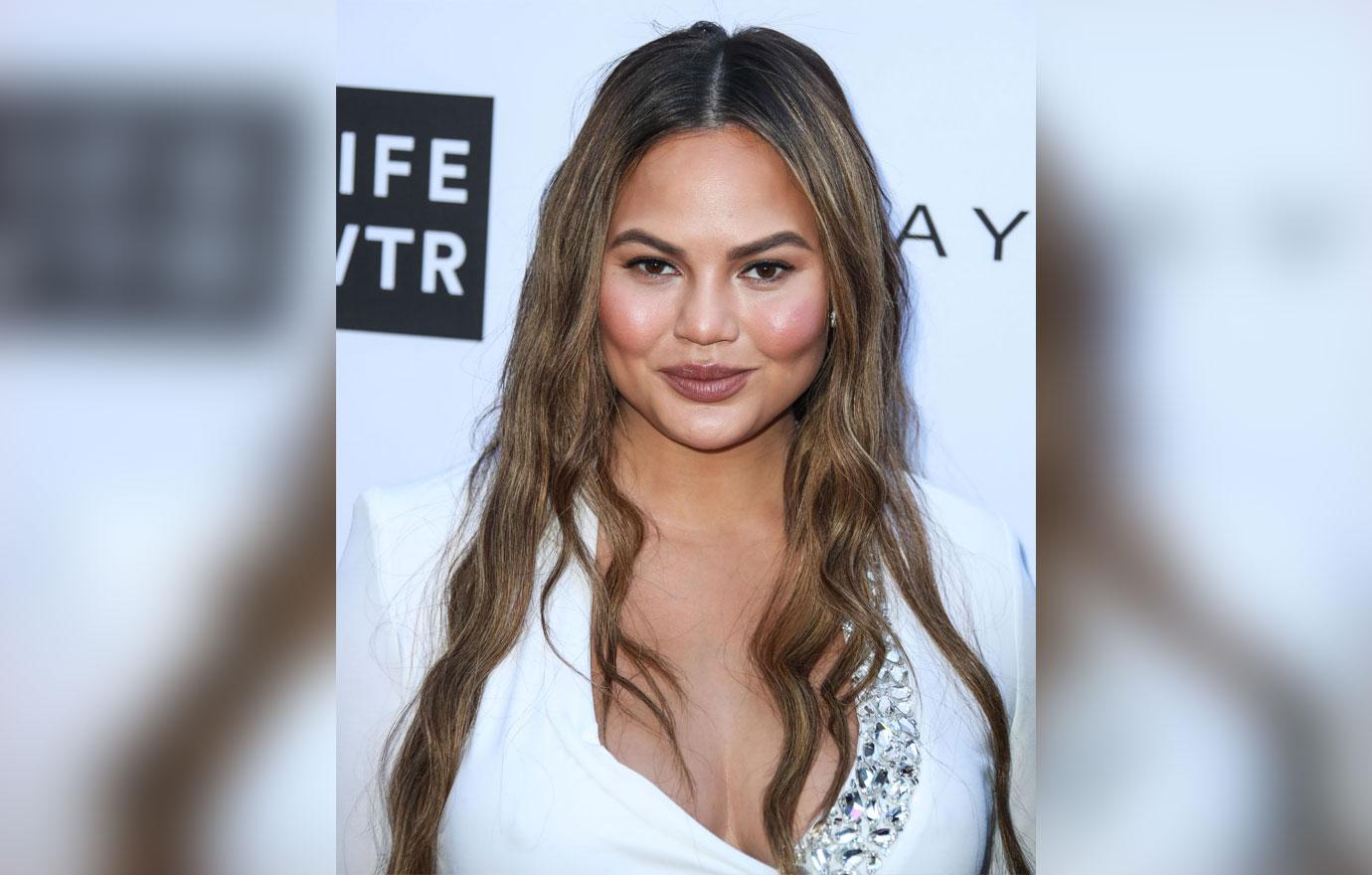 Chrissy recently spoke on Today about having another child, and said, "I'm so excited. Luna is such a daddy's girl and they say that boys just love their mamas, so I'm already kind of thinking about how much I'm not going to like his girlfriends!"
Article continues below advertisement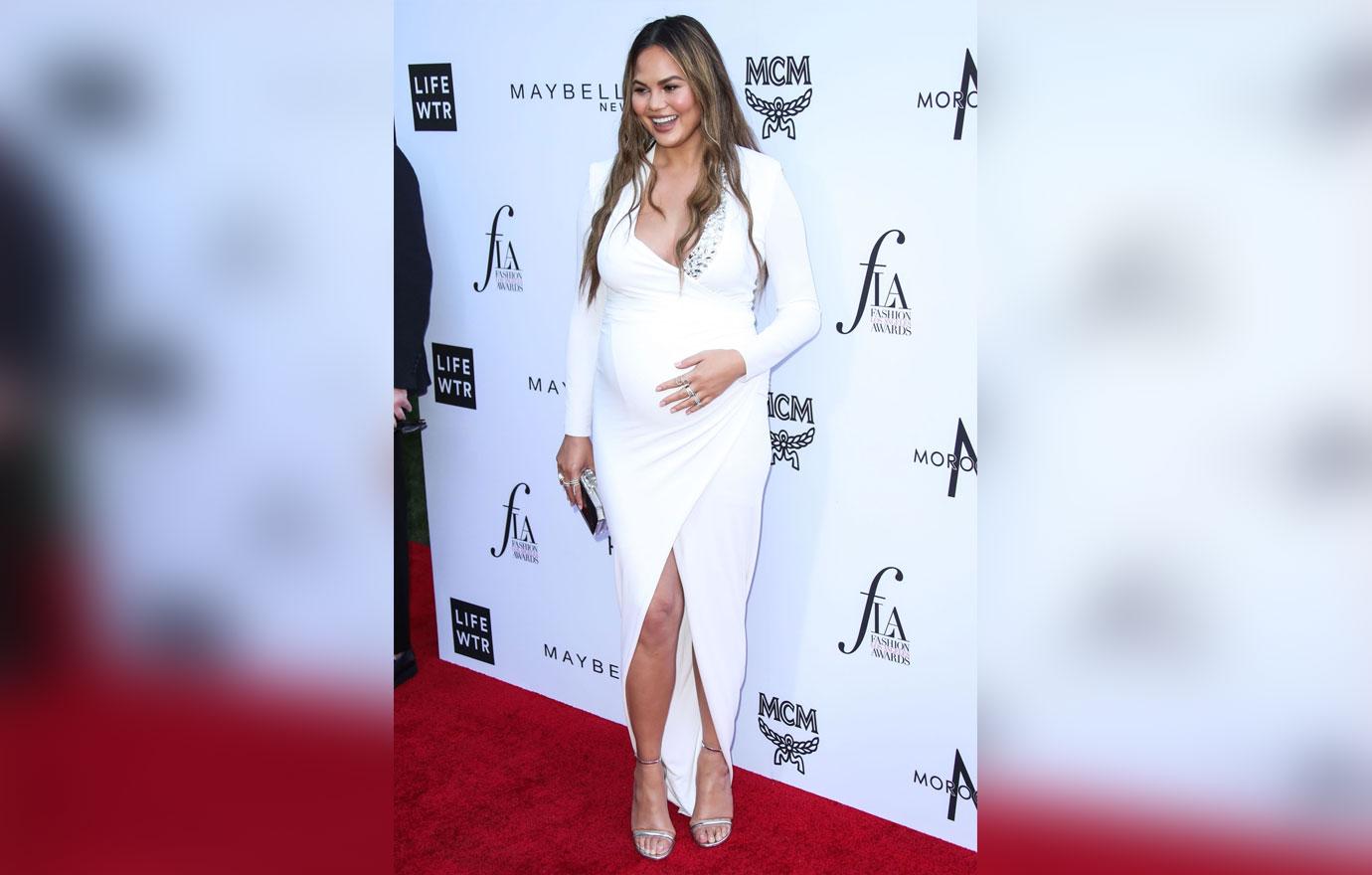 In November, Chrissy and John announced their pregnancy with the help of Luna. In a super cute video, Chrissy asked Luna, "What's in here?" referring to her stomach, and Luna responded, "Baby."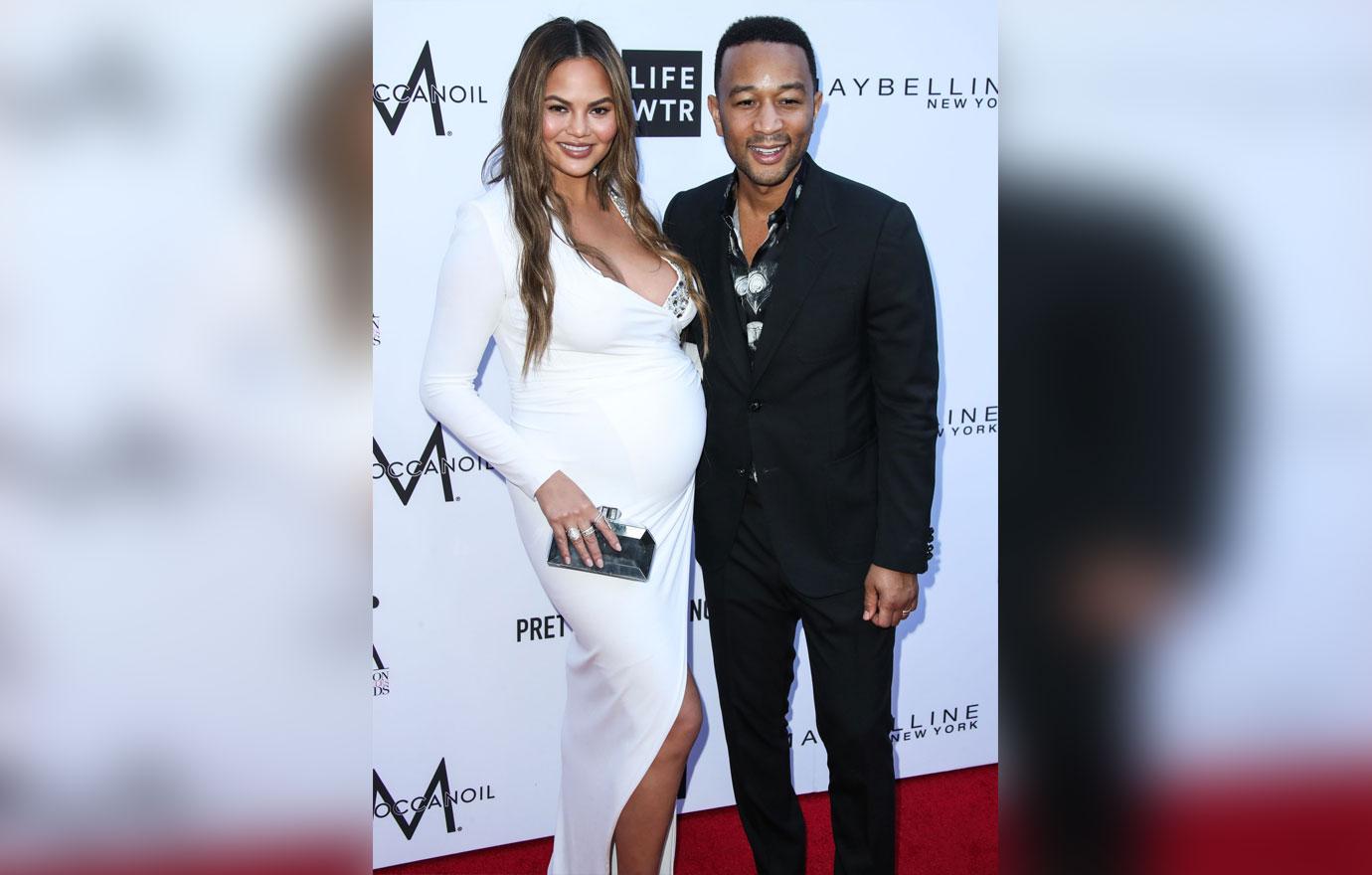 Article continues below advertisement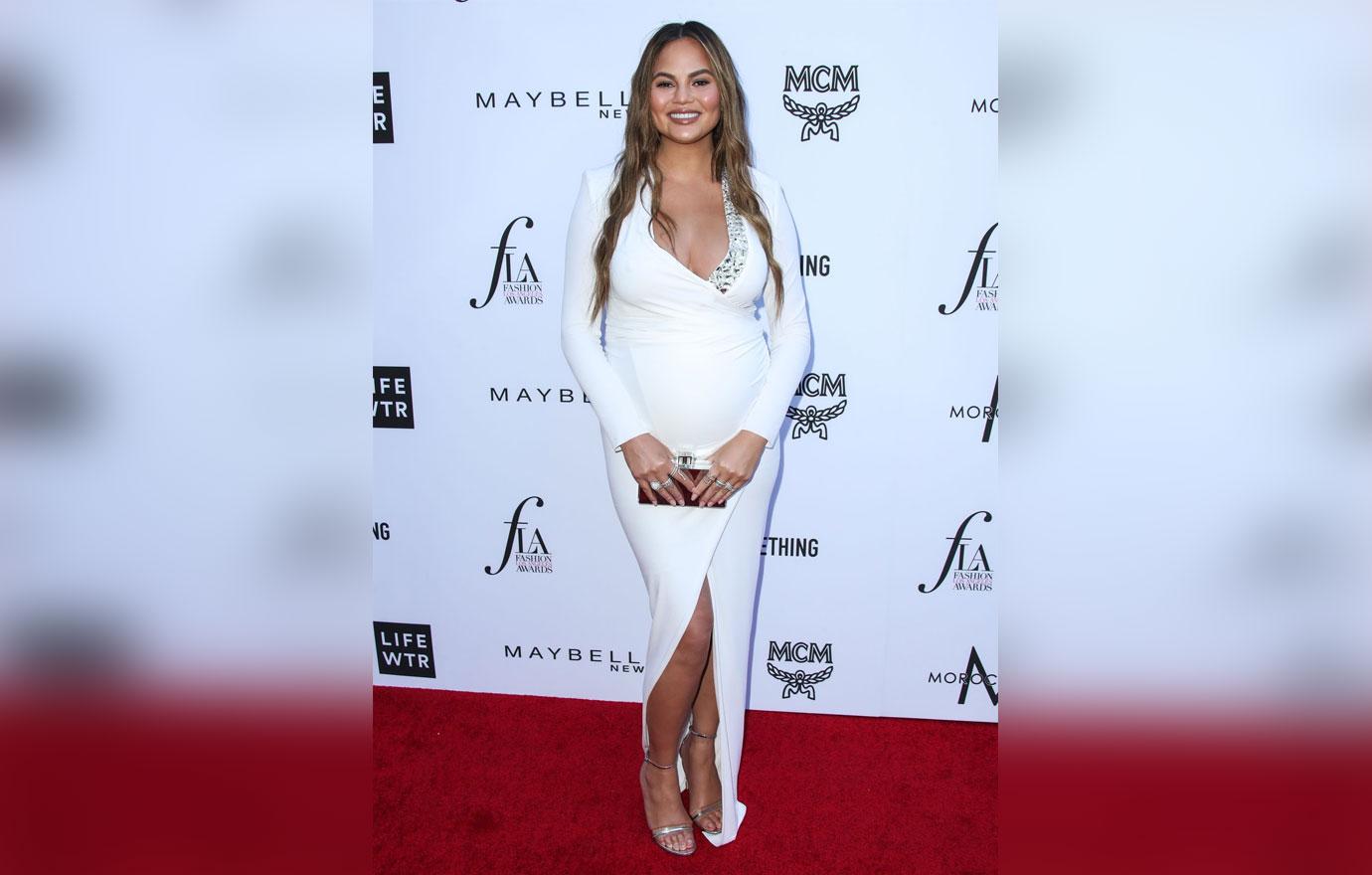 As for what she and John are going to name their son, they don't even know yet! "It's tough for boy names. It's harder. I have an arsenal of girl names, but between John and I, we feel that we know somebody with every name that we try and pick out," she said. "I want to wait to see him before we give him a name. I'm not mad at the name J.J. for John Jr. — I like traditional names. It's not going to be a wild name."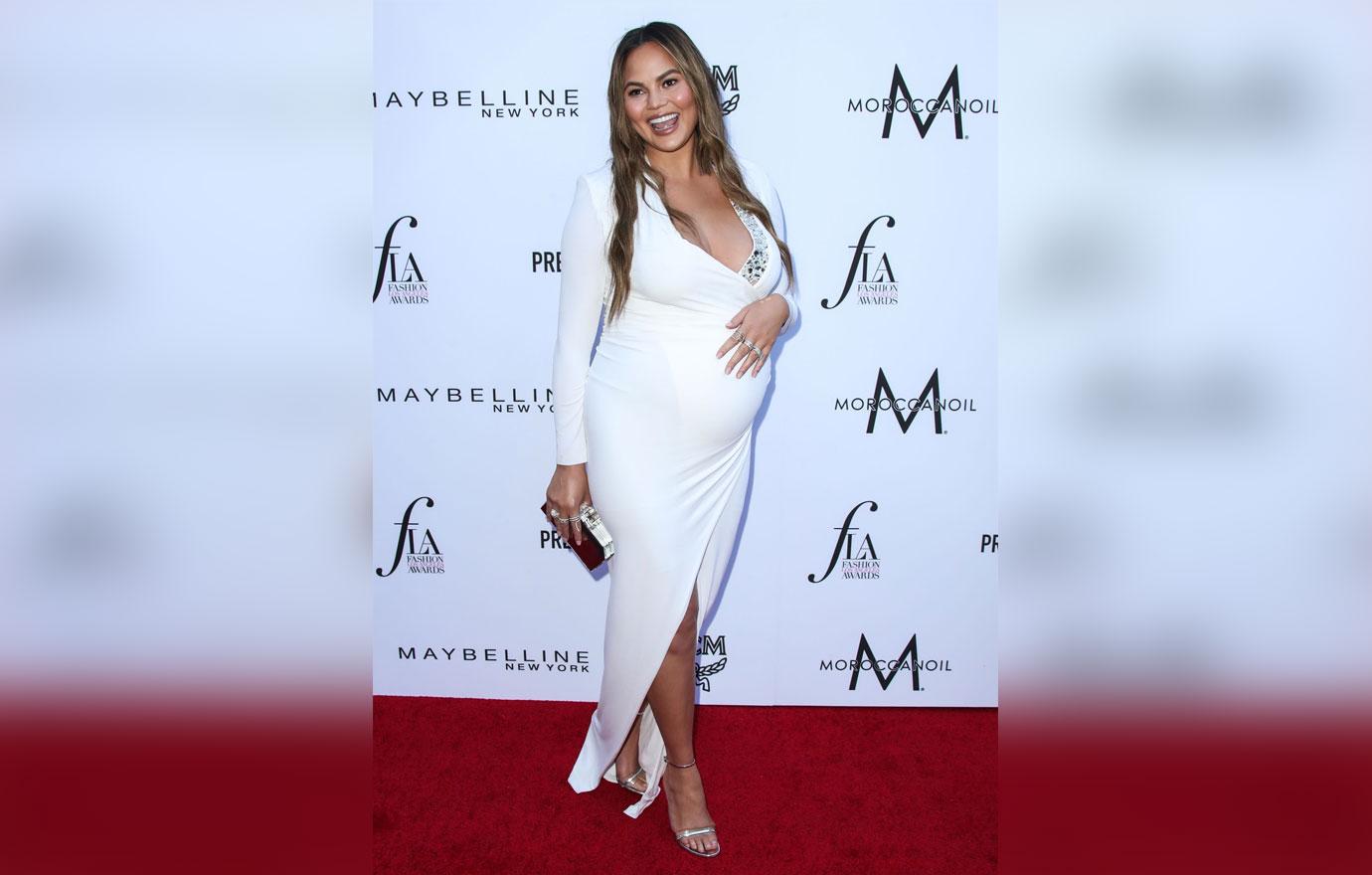 What do you think of Chrissy's pregnancy style? Sound off in the comments below!