PHOTOS
Pregnant Jessica Simpson Reveals She Was Hospitalized For A Week For Bronchitis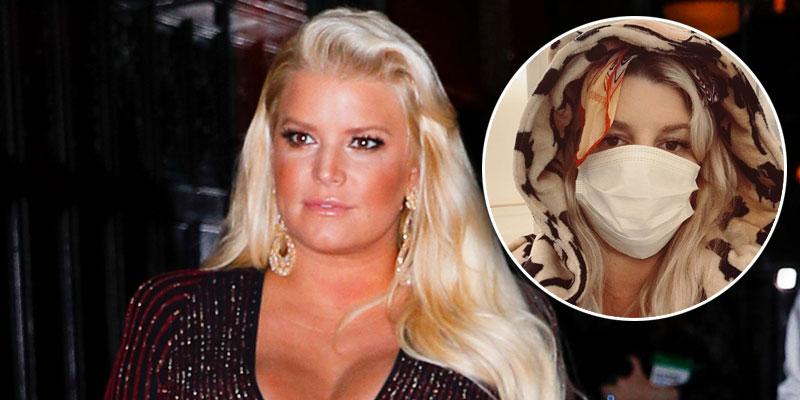 Jessica Simpson has had a tough pregnancy, from swollen ankles to bronchitis! The singer revealed to her fans on March 3rd she had to be hospitalized for a week because of a chronic case of the illness.
Article continues below advertisement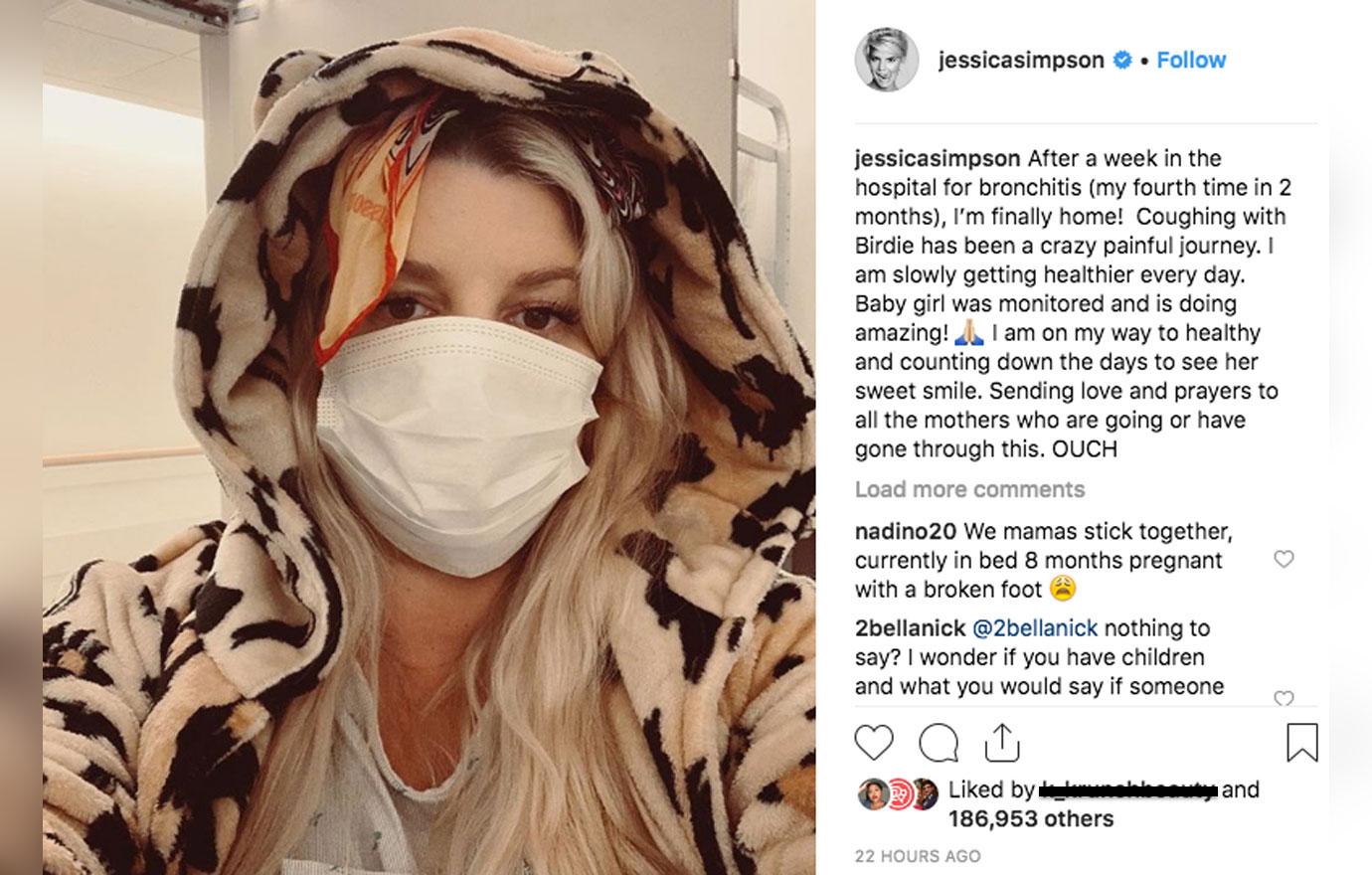 Jessica, 38, posted a photo on Instagram of herself bundled up with a hospital mask captioned, "After a week in the hospital for bronchitis (my fourth time in 2 months), I'm finally home!"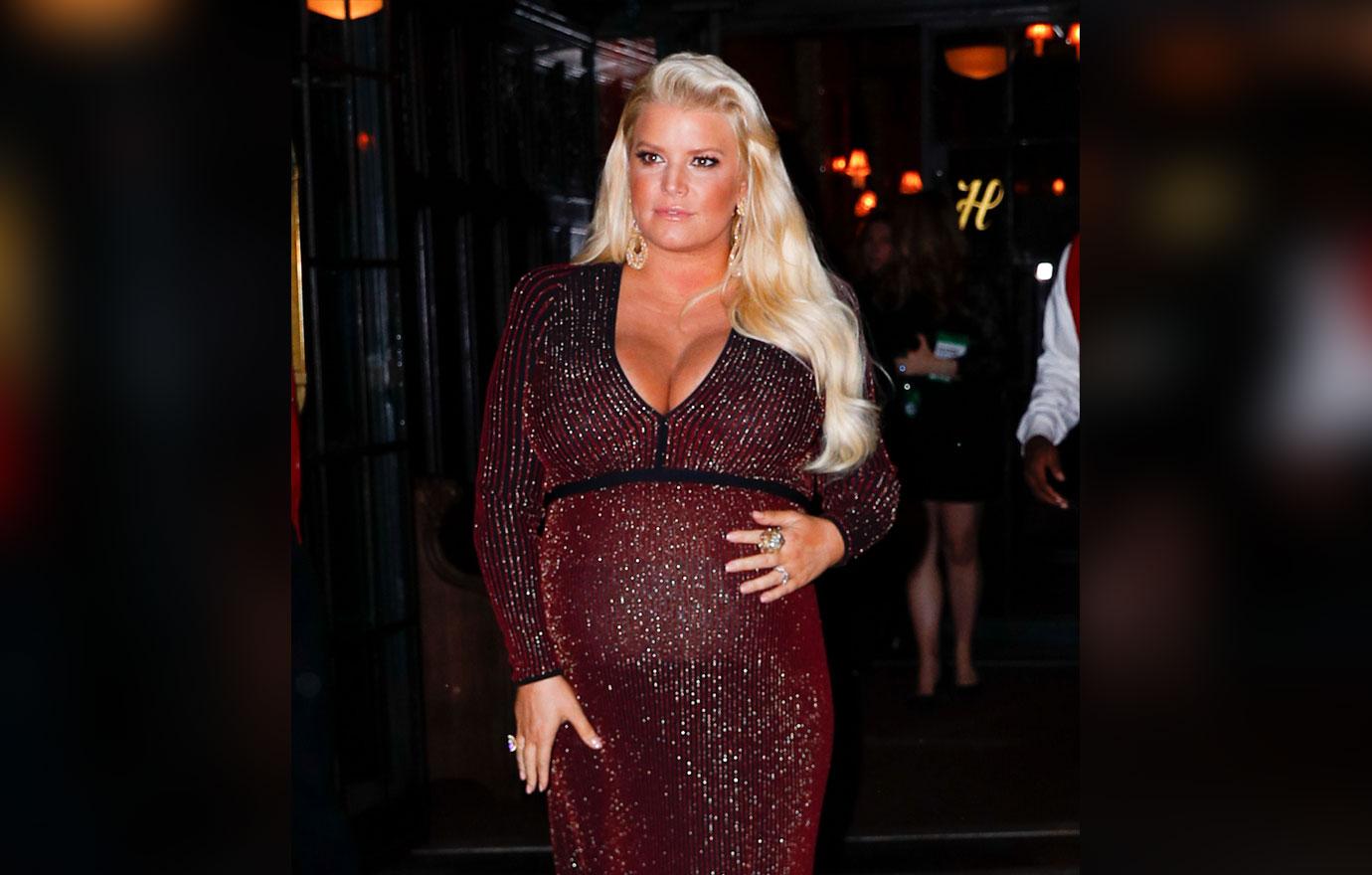 She continued, "Coughing with Birdie has been a crazy painful journey." The singer revealed her daughter's name during her baby shower on January 19.
Article continues below advertisement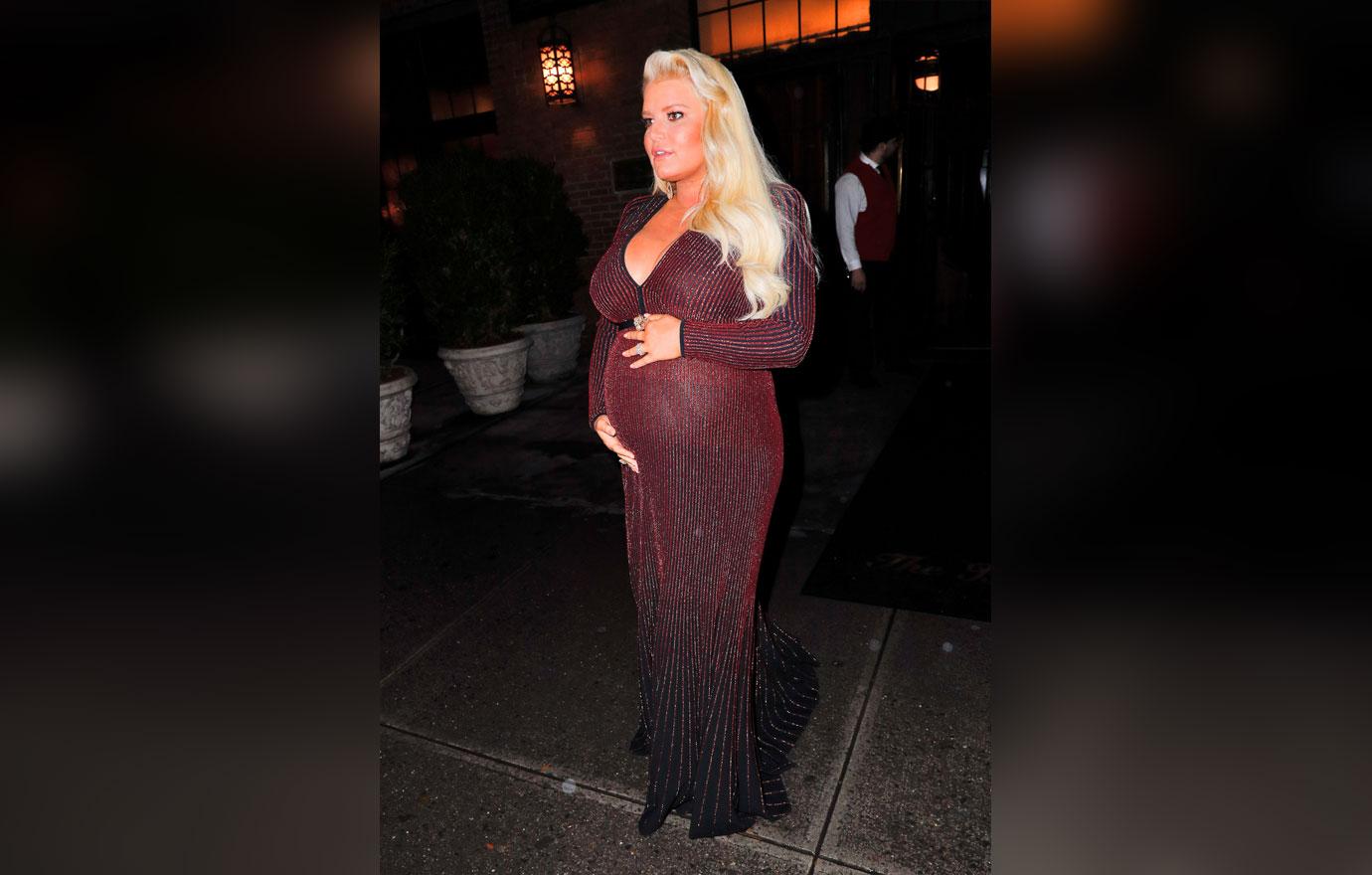 The soon-to-be mom-of-three said, "I am slowly getting healthier every day. Baby girl was monitored and is doing amazing! ?? I am on my way to healthy and counting down the days to see her sweet smile."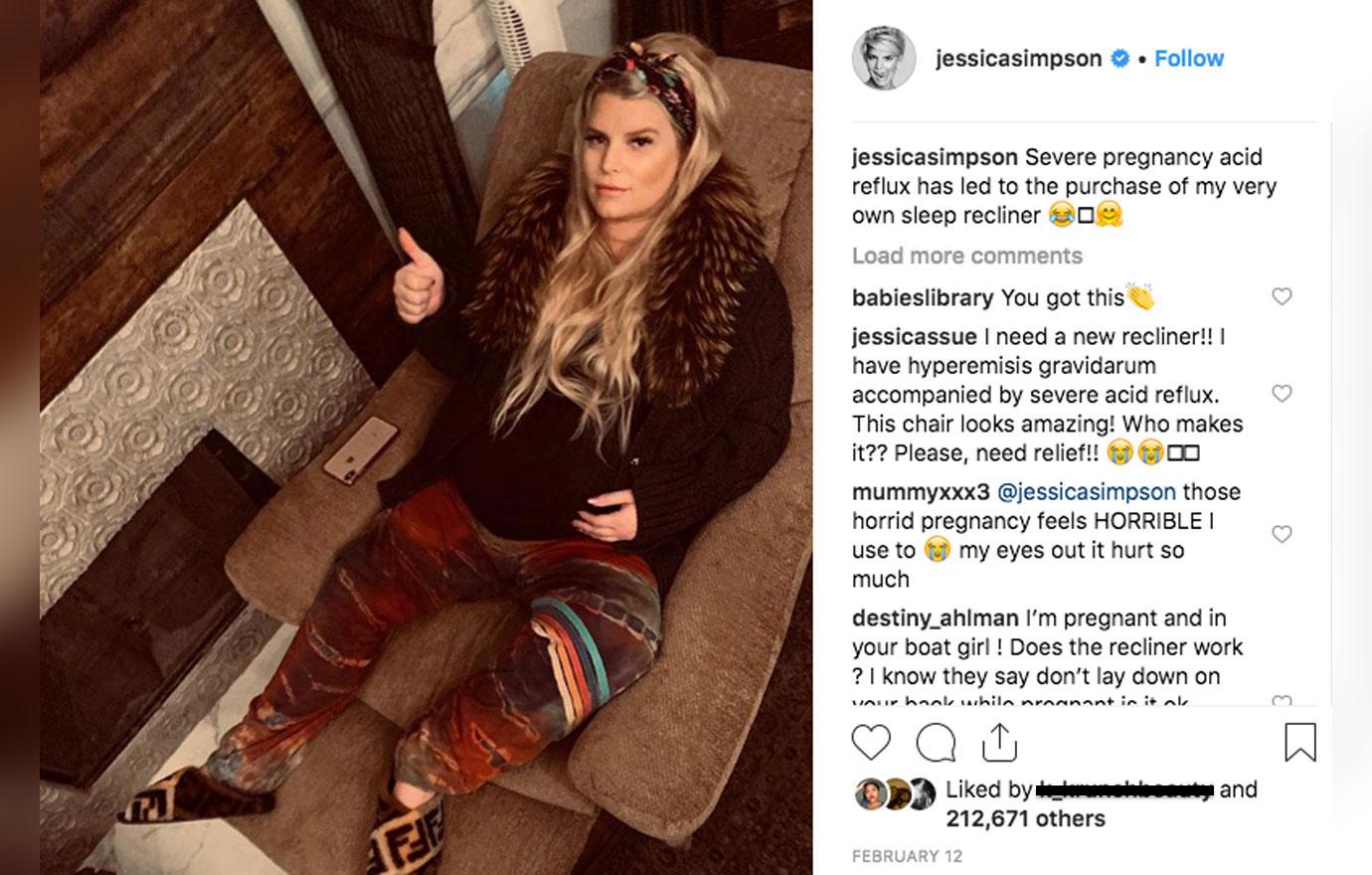 "Sending love and prayers to all the mothers who are going or have gone through this. OUCH," Jessica ended her post.
Article continues below advertisement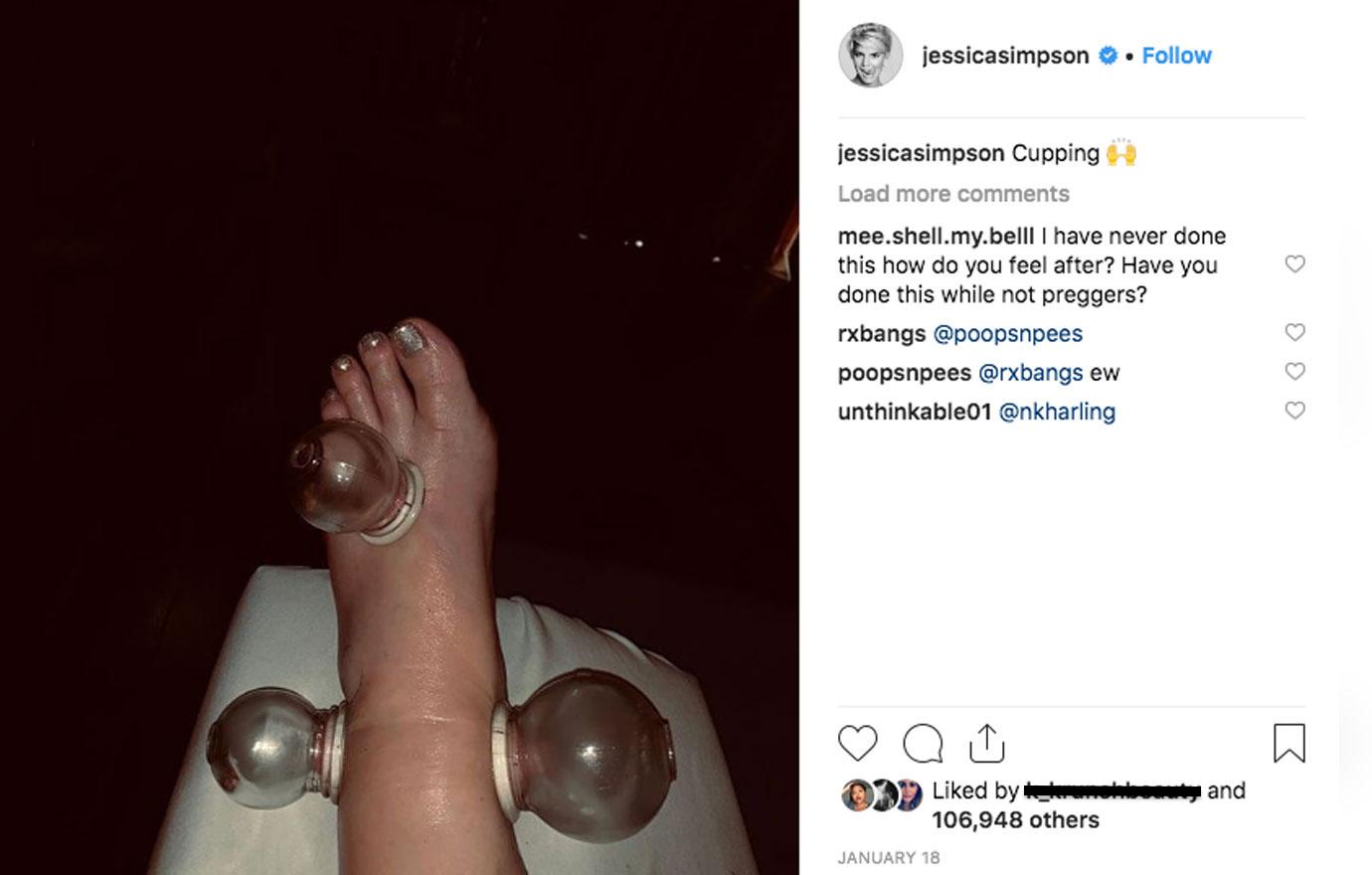 This isn't the first time Jessica's suffered during her pregnancy. On February 12 she posted about her "severe pregnancy acid reflux" and on January 18 she shared that she had to do cupping to reduce the swelling of her feet.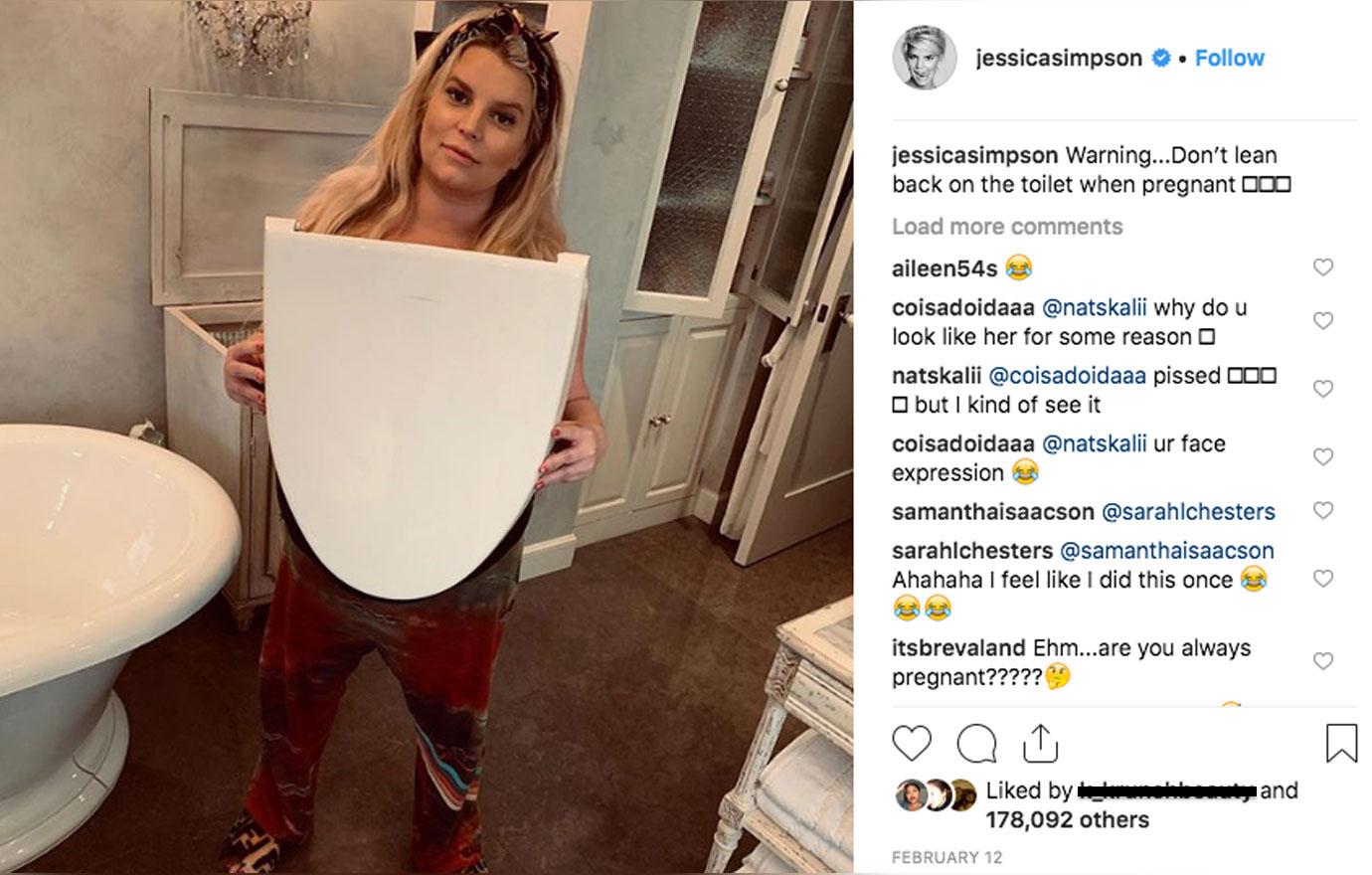 What do you think about Jessica's rough pregnancy? Let us know in the comments below!