PHOTOS
'Boxers Or Briefs?': The Best Moments From Prince Harry's Interview With Barack Obama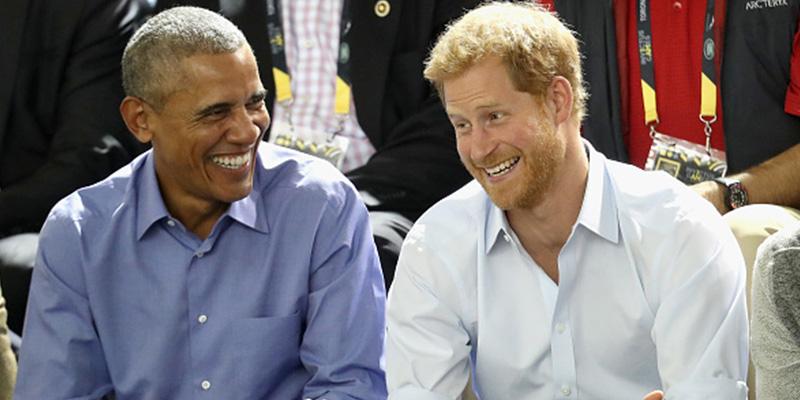 Article continues below advertisement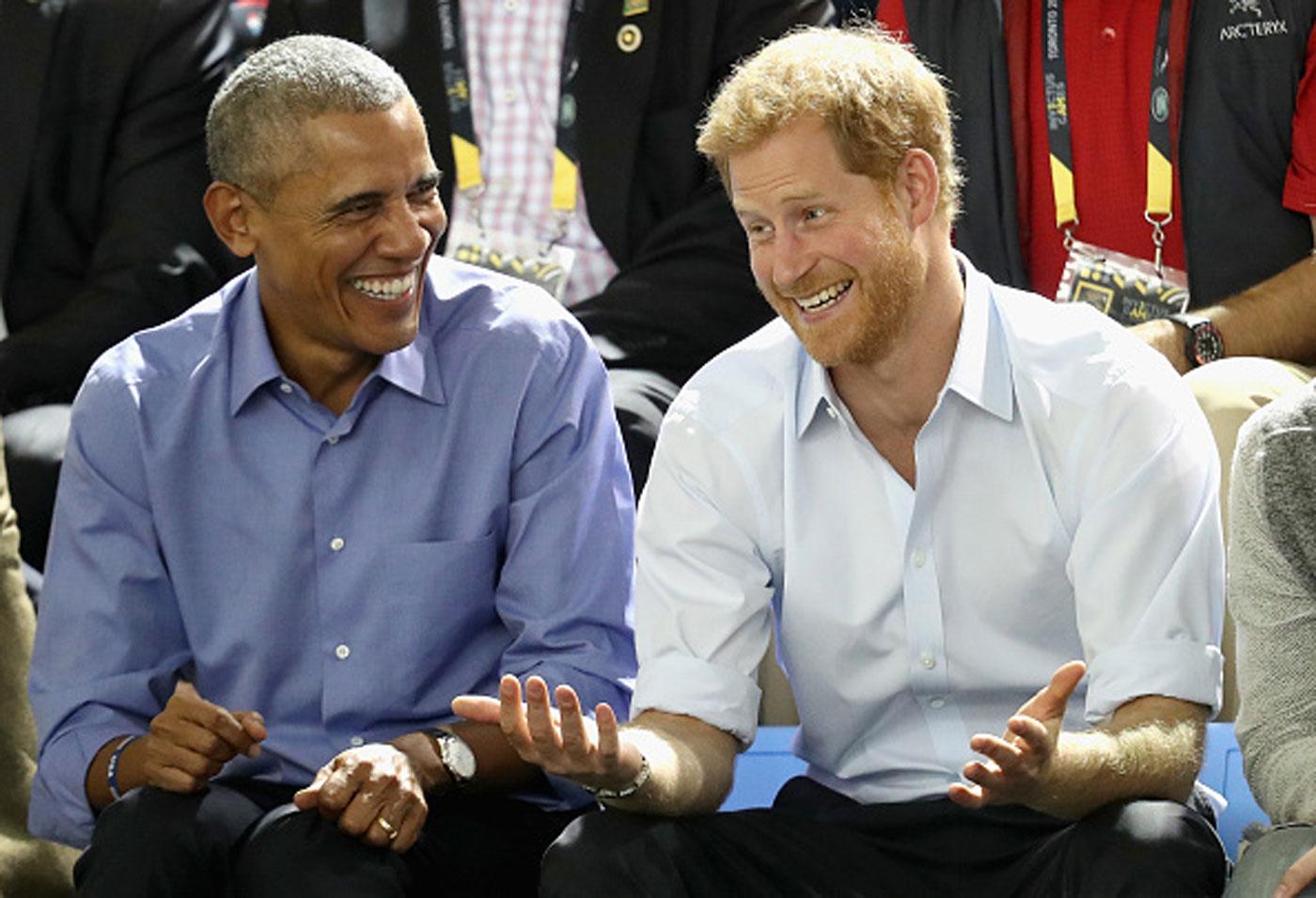 The first personal question for the former president was "Boxers or briefs?" Harry asked. "Uh, sorry, we don't answer those questions," Barack replied.
"The question has to do with how do we harness this technology in a way that allows a multiplicity of voices, allows a diversity of views, but doesn't lead to a Balkanisation of society and allows ways of finding common ground"

Barack Obama during the Prince Harry interview. pic.twitter.com/MINdtNQybl

— Ted Corcoran (RedTRaccoon) (@RedTRaccoon) December 27, 2017
"Lebron James or Michael Jordan?" Harry asked. Barack had to admit, while he "loves" Lebron, he'd go with Michael. "I'm a Chicago guy," he said.
Article continues below advertisement
Harry also asked more serious questions, like about the whirlwind fame Barack and his wife Michelle have experienced since holding office. "Michelle and I have had the arguments that married couples have," Barack said, talking about their days before the presidency. "The process was in some ways surreal, because it happened so quickly, we were fairly steady in knowing who we were and what we believed in and what was important."
HRH interviewed former US President @BarackObama in Toronto about their shared interest in building platforms for the next generation of young leaders. Tune in now to hear @BarackOabama talk about his memories of the day he left office and his hopes for post-presidential life.

— The Duke and Duchess of Cambridge (@KensingtonRoyal) December 27, 2017
Harry then asked Barack what decision he made when he was younger that could've set his life "on a very different path." He responded, "tons of them." Barack went on to do a lot of "destructive behavior" until he was about 20 years old. Since he was raised by his grandparents, he explained, he got away with a lot.
Article continues below advertisement
When asked if he missed movies or bowling more, Barack said he missed movies the most, and if he had to choose between Titanic or The Bodyguard, he'd choose Titanic!
Prince Harry explained: "If you really want to make change you need to look up from your phone, you need to get out into your communities and you need to stand up for what you believe in."

— The Duke and Duchess of Cambridge (@KensingtonRoyal) December 27, 2017
Aretha Franklin or Tina Turner? Barack went with Aretha. She's "the best," he said. And if he had to choose between Rachel or Monica on Friends, he'd go with Rachel.
Article continues below advertisement
The president, didn't however, have an opinion between Khloe or Kim Kardashian! "This one I'll have to defer on," he said. And then Harry asked him the hardest question yet: Prince William or Harry? Barack quickly joked, "William right now."
Barack said he'd choose Suits over The Good Wife (obviously, because Harry's fiancé Meghan Markle stars in the show), and that it's gum over cigarettes these days, and that he'd choose the White House over Buckingham Palace, "because Buckingham Palace looks like it would take a really long time to mow."
Article continues below advertisement
Love @BarackObama 's comments to Prince Harry on the dangers of irresponsible use of social media leading to 'a future where facts are discarded and people only read and listen to things that reinforce their own views.'
Science very much a victim of this.

— Dr Christian Jessen (@DoctorChristian) December 27, 2017
He was almost stumped when asked if he'd pick The Rock or Chris Rock. "I like them both," he decided. But he was positive that the Electric Slide is better than the Slip 'N Slide. "That's my generation," he said. And if he found $5, would he choose a burger or a lottery ticket? He said, "I like a good burger."
What do you think about Prince Harry's interview with Barack Obama? Let us know in the comments!