PHOTOS
Watch: Baby Archie Lets Out An Adorable Giggle After Prince Harry Tells Him He Gets To Meet Archbishop Desmond Tutu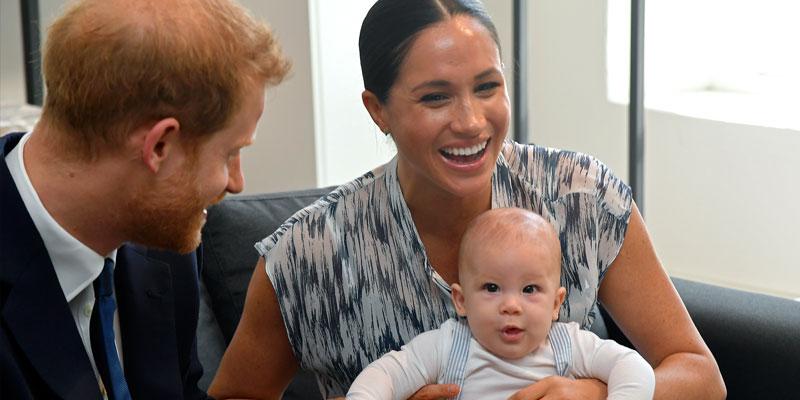 Baby Archie had his first official royal engagement on September 25 and the 5-month-old was all smiles! Prince Harry and Meghan Markle brought their baby along to meet Archbishop Desmond Tutu and his daughter, Thandeka Tutu-Gxashe during the third day of their royal South Africa tour.
Article continues below advertisement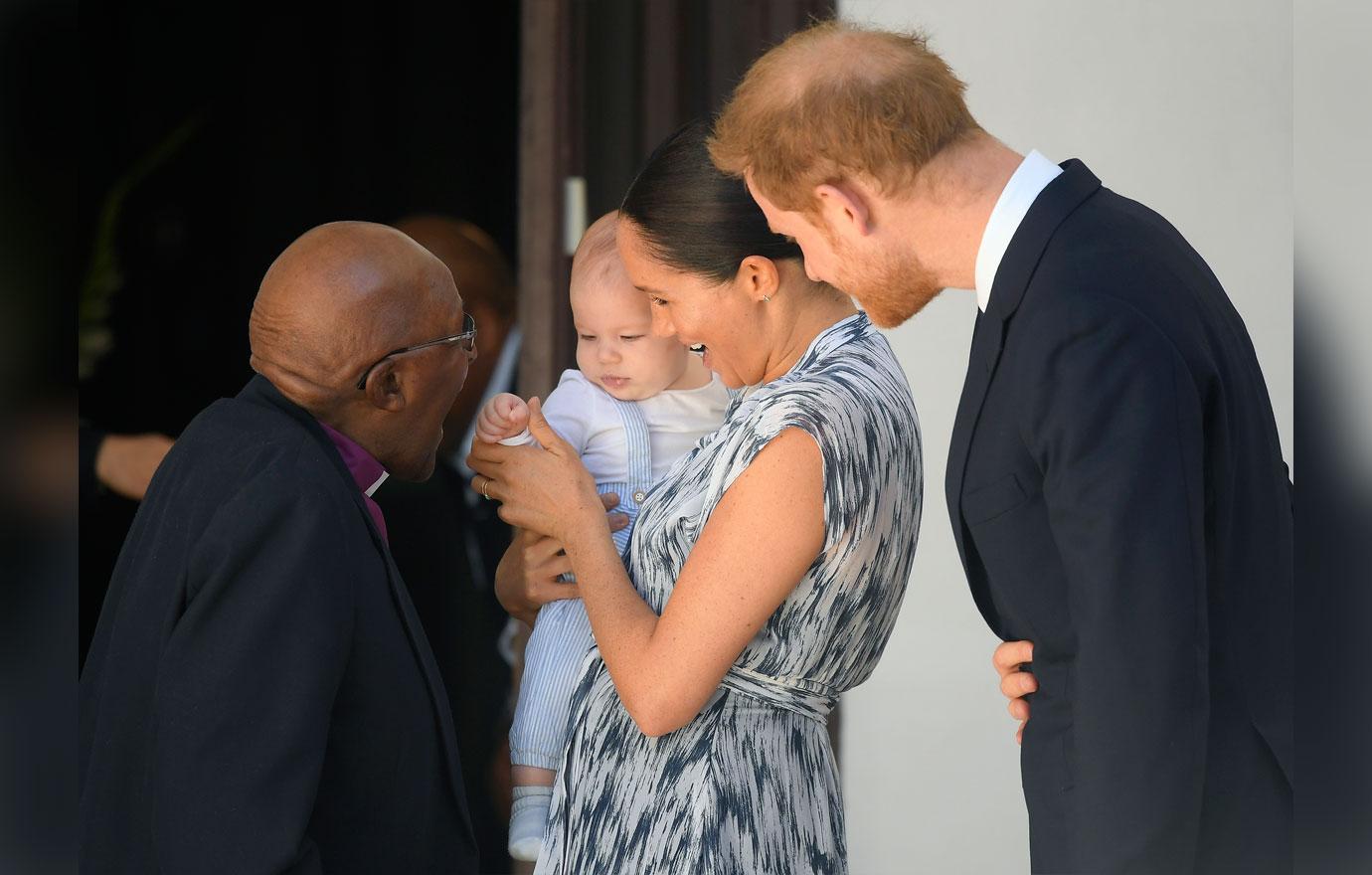 Prince Harry, 35, and Meghan, 38, shared a sweet video on their Instagram Story of their walk with baby Archie as they headed to meet Archbishop Desmond, 87. They captioned the video, "Archie meets Arch!"
Article continues below advertisement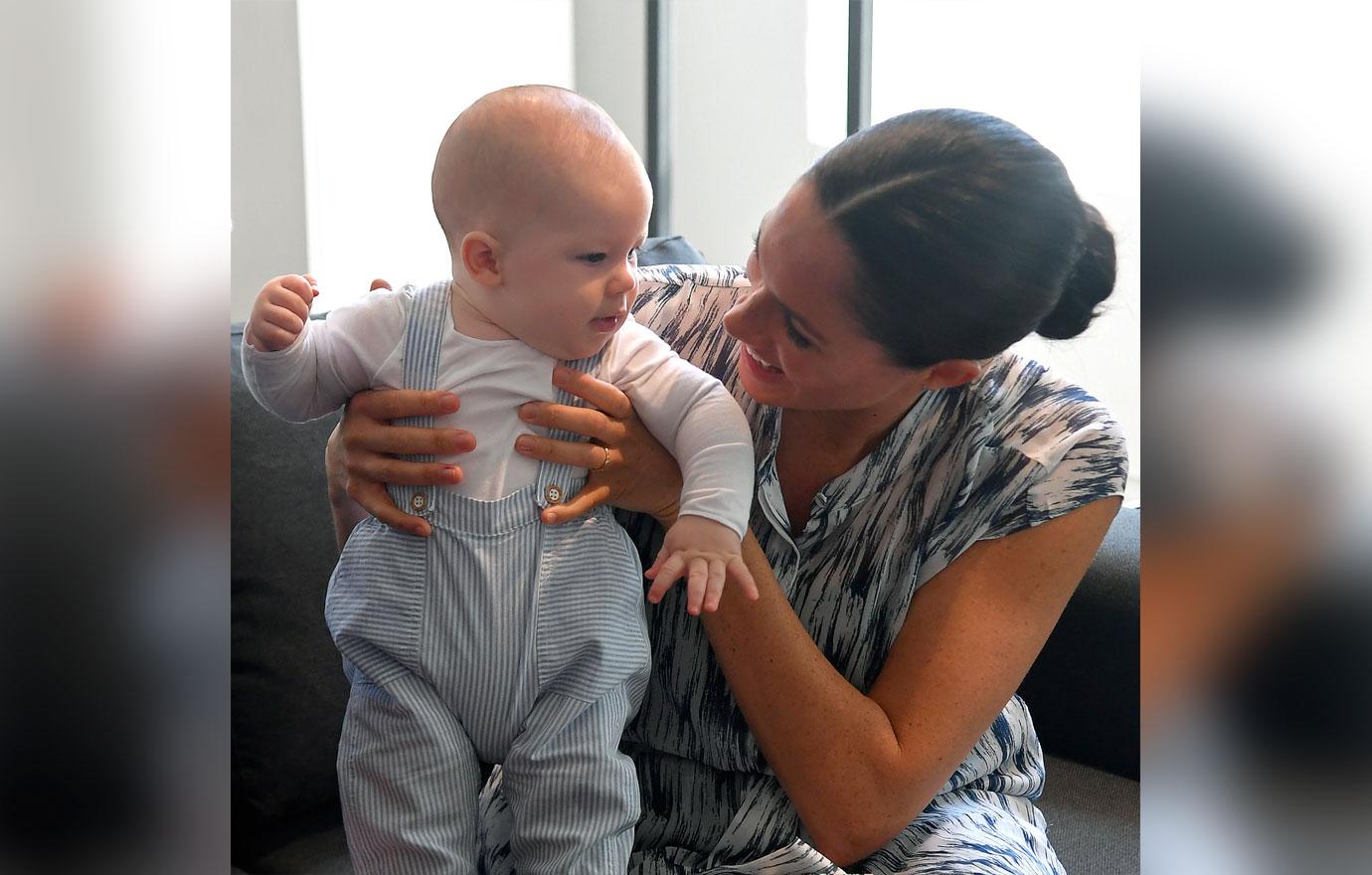 Meghan held their 5-month-old son and exclaimed, "Here we go!"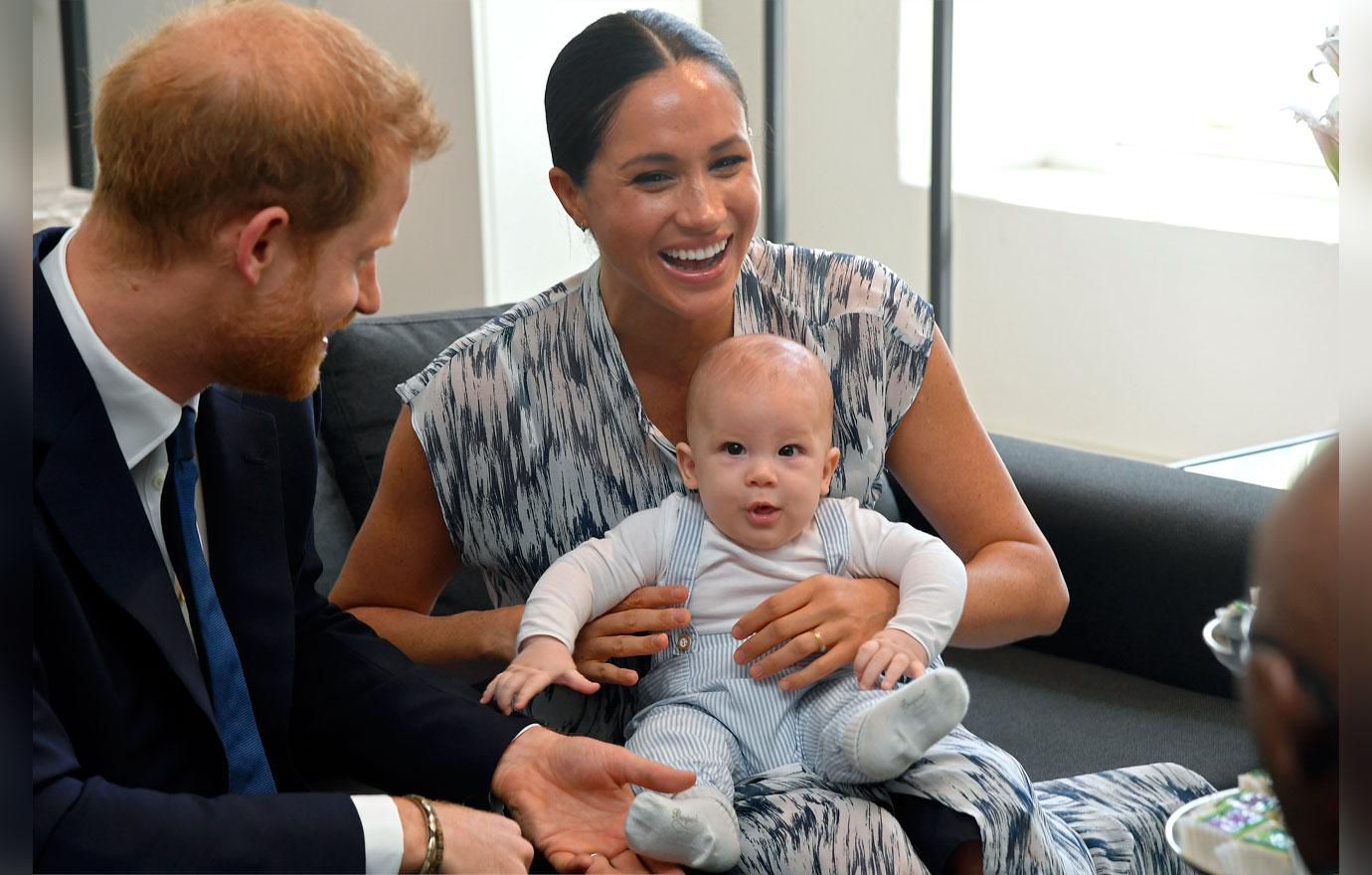 The Duke of Sussex then put his hand on Meghan's back and told Archie, "You get to meet Arch!" The young royal let out an adorable giggle, which caused his parents to laugh.
Article continues below advertisement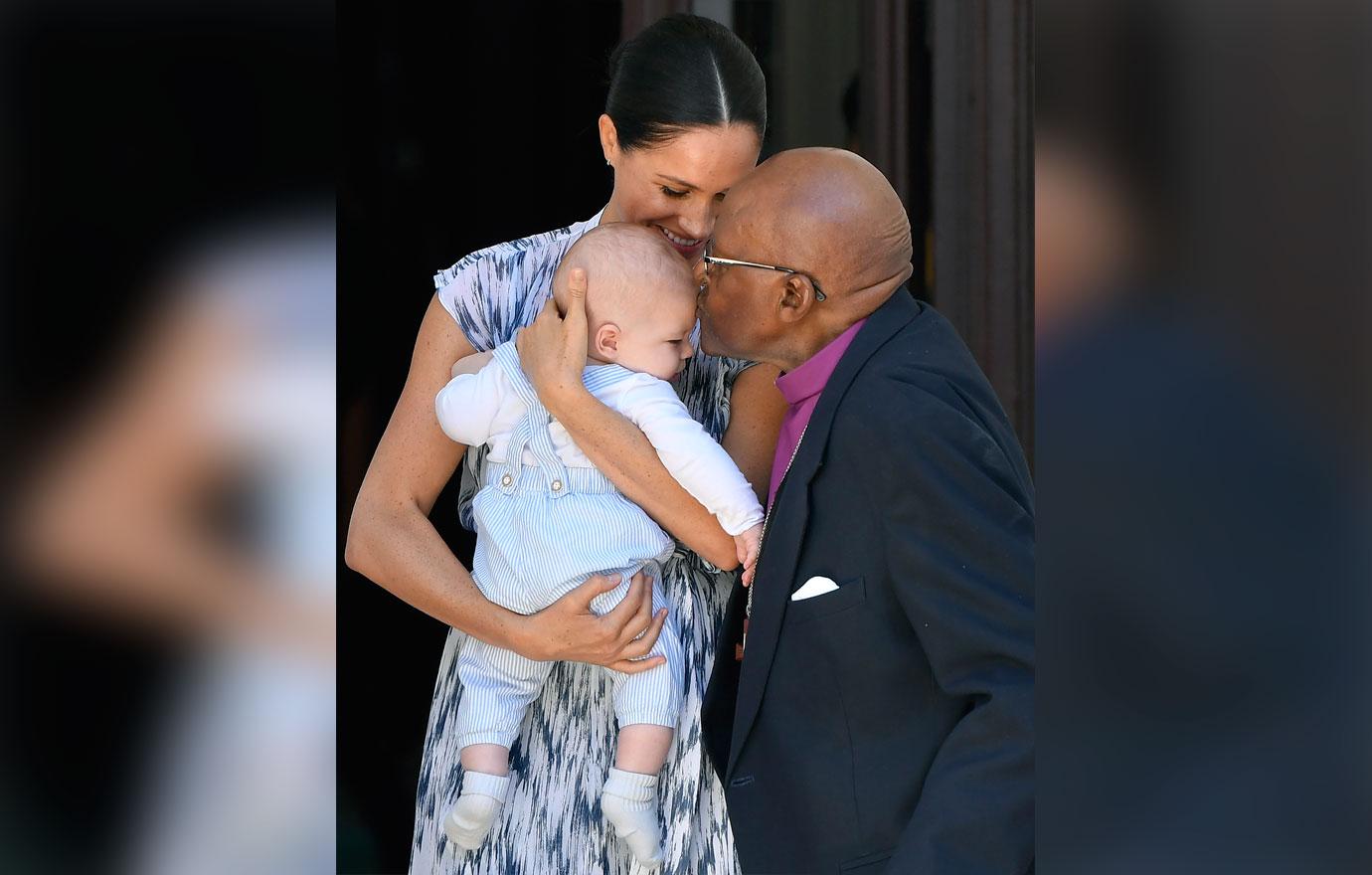 Archbishop Desmond kissed Archie on the forehead once they finally met. "Thank you Archbishop Tutu for your incredibly warm hospitality, Archie loved meeting you!" the Duke and Duchess of Sussex wrote on their joint Instagram.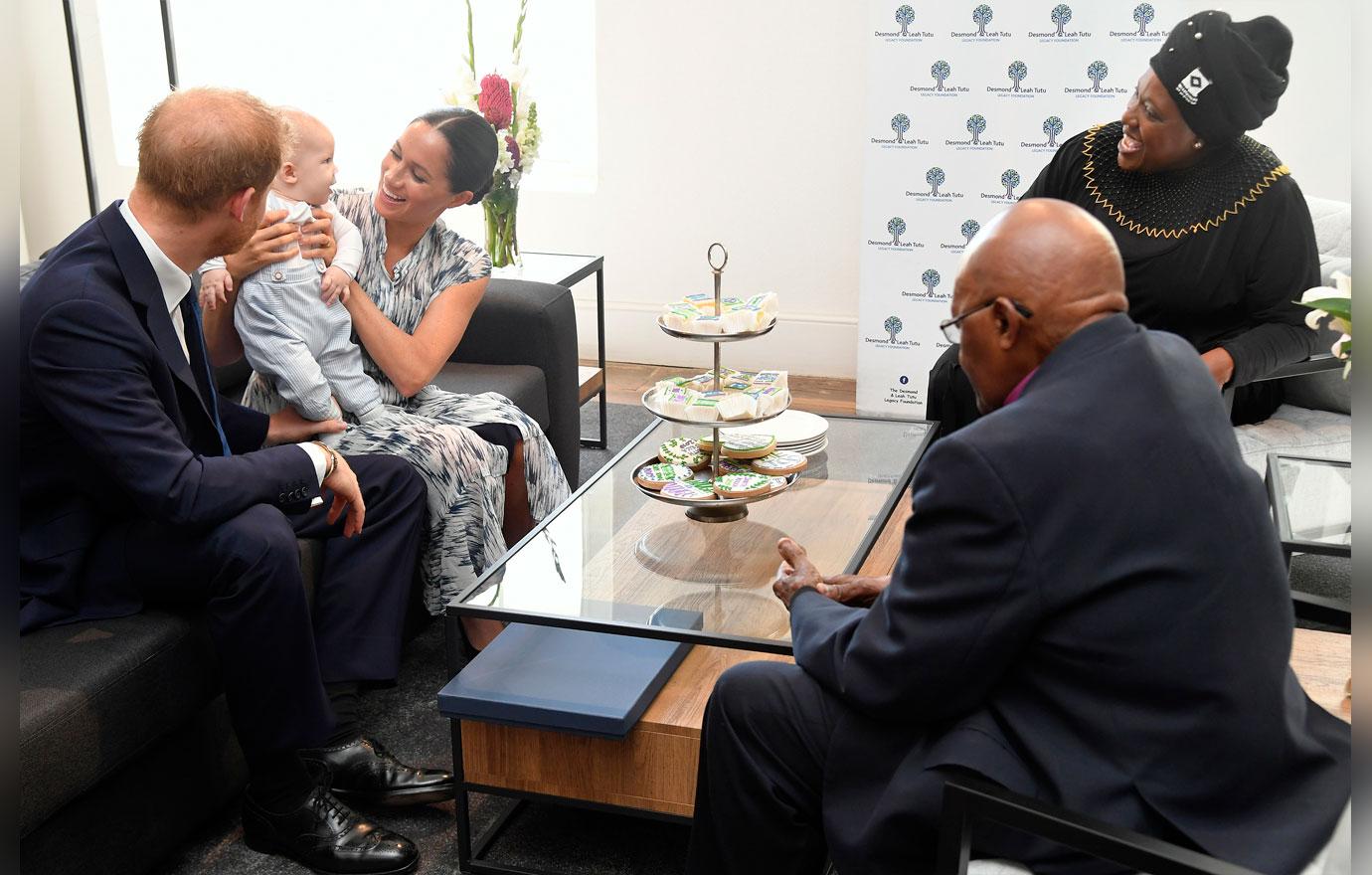 The royal couple and baby Archie were full of laughter during their discussion with Archbishop Desmond and Thandeka. Archie quite literally wouldn't sit still and Prince Harry explained that his son "constantly wants to stand." Meghan chimed in and said, "He's an old soul."
Article continues below advertisement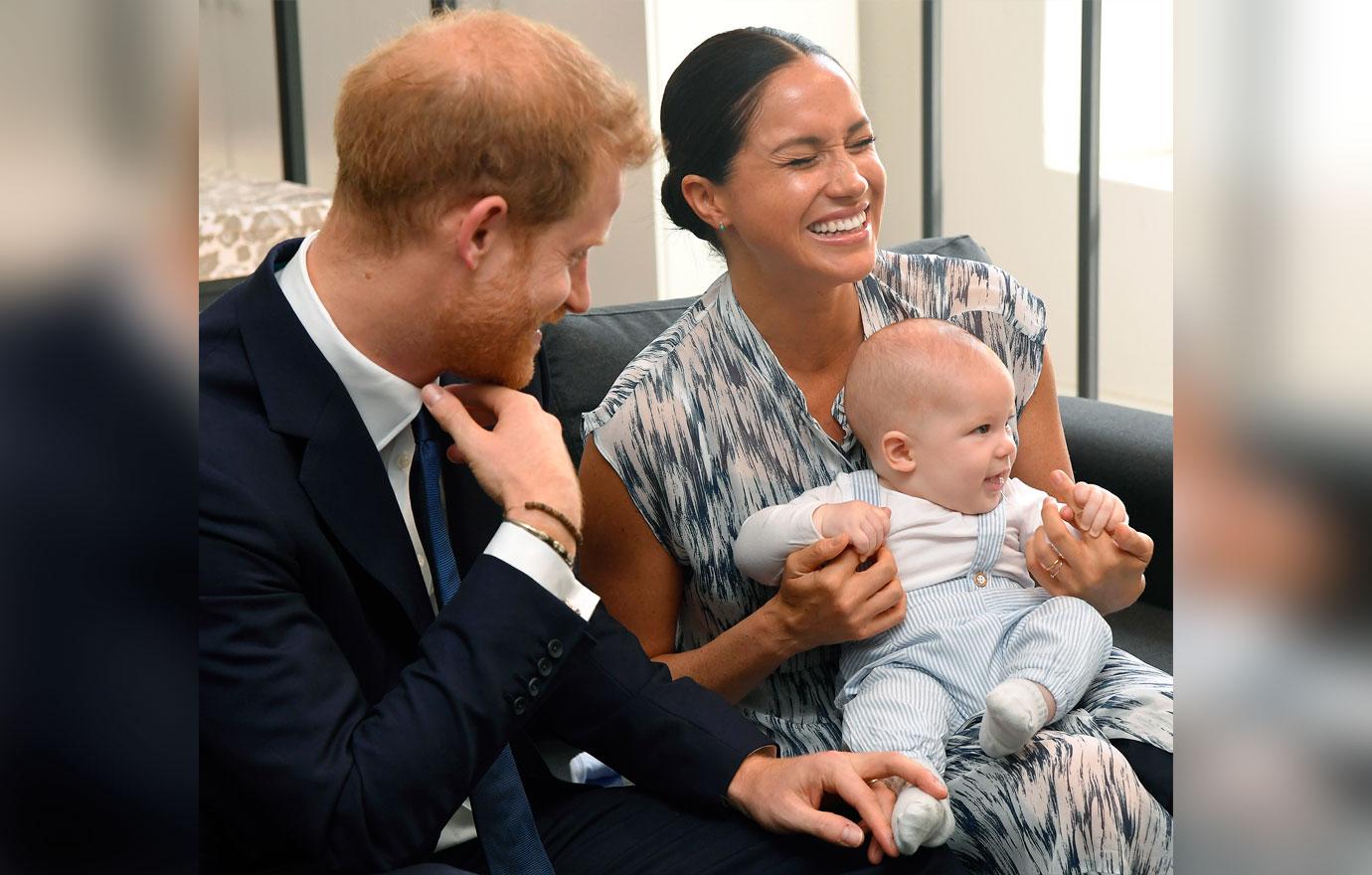 Thandeka and Archie shared a few giggles and she joked, "You like me, don't you? You like the ladies better, don't you? He's going to be a ladies' man."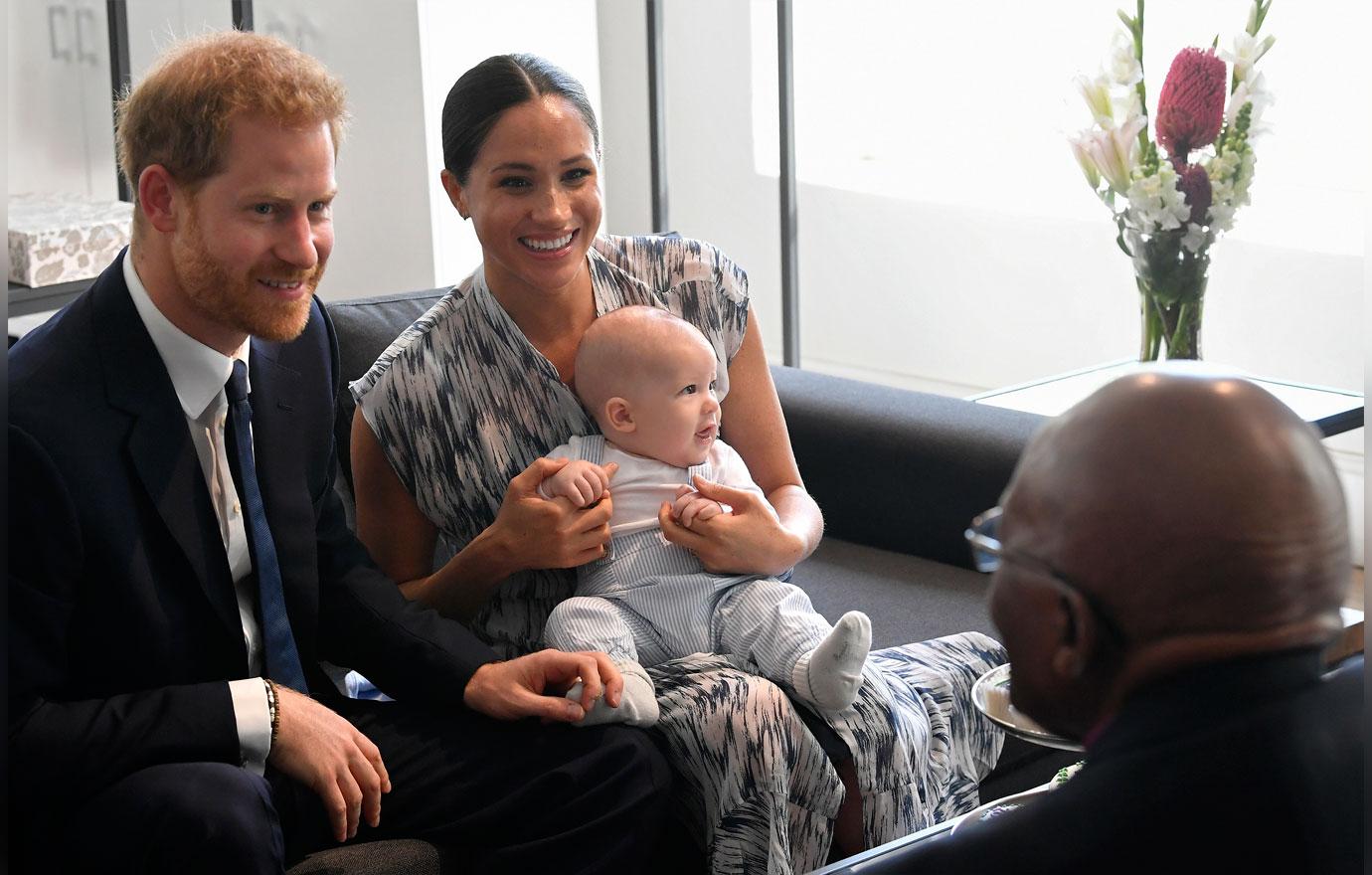 "Their Royal Highnesses have joined The Archbishop and Thandeka to learn more about the work of The Tutu and Leah Legacy Foundation, and see first-hand how they are focusing on global awareness of the critical issues affecting the world," Meghan and Prince Harry revealed on Instagram.
Article continues below advertisement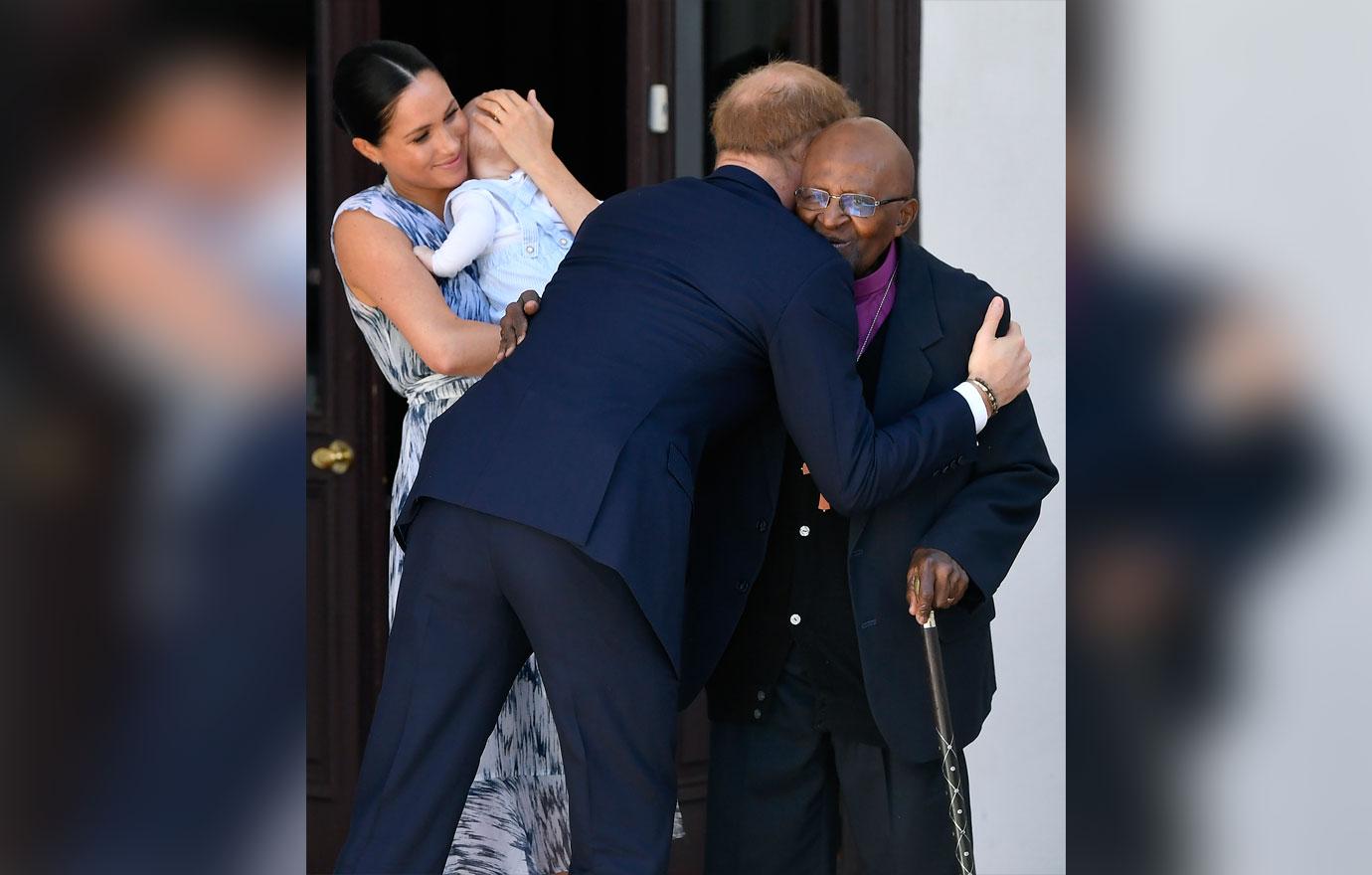 Archbishop Desmond is known for his anti-apartheid activism in South Africa. Prince Harry previously met the Nobel Peace Prize recipient in November 2015 when he presented The Archbishop with an honor to recognize his service to international peace programs and communities within the United Kingdom.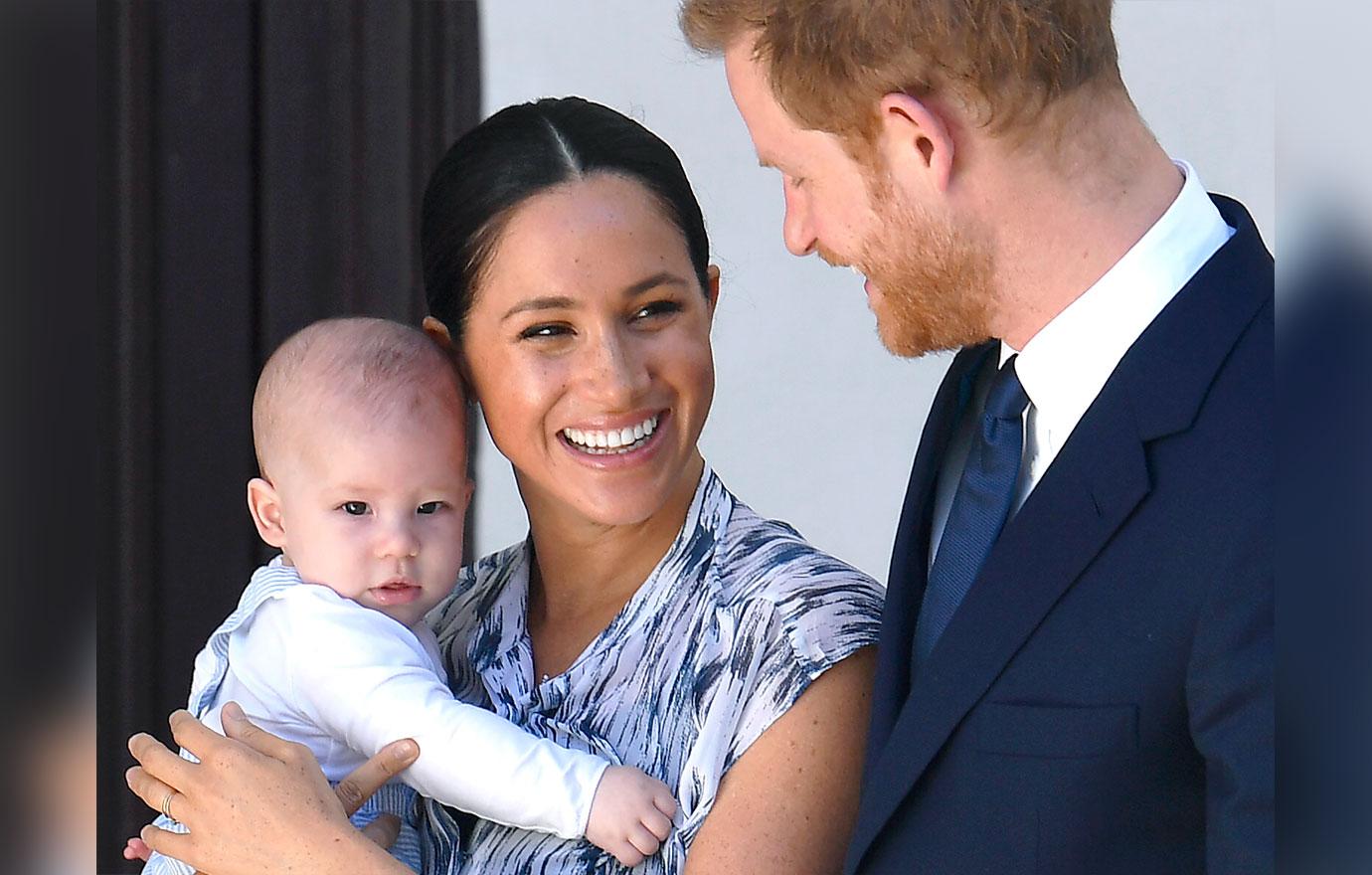 Towards the end of the meeting, Archbishop Desmond gifted Archie two children's books, Children of God Storybook Bible and Desmond and the Mean Word, written by him. He also gave Prince Harry two framed photographs of his mother, Princess Diana, meeting the late South African president Nelson Mandela in 1997.