PHOTOS
Prince Harry Gives His Pregnant Wife Meghan Markle The Royal Australian Tour
Prince Harry and The Duchess of Sussex, Meghan Markle touched down in Sydney, Australia earlier this week for their first international tour as a married couple! Despite announcing the pregnancy of their first child just 24 hours earlier, the couple had a well-packed few days with koalas, kids, and opera performances. Scroll through to read more about what they did on the first day of their Australian tour.
Article continues below advertisement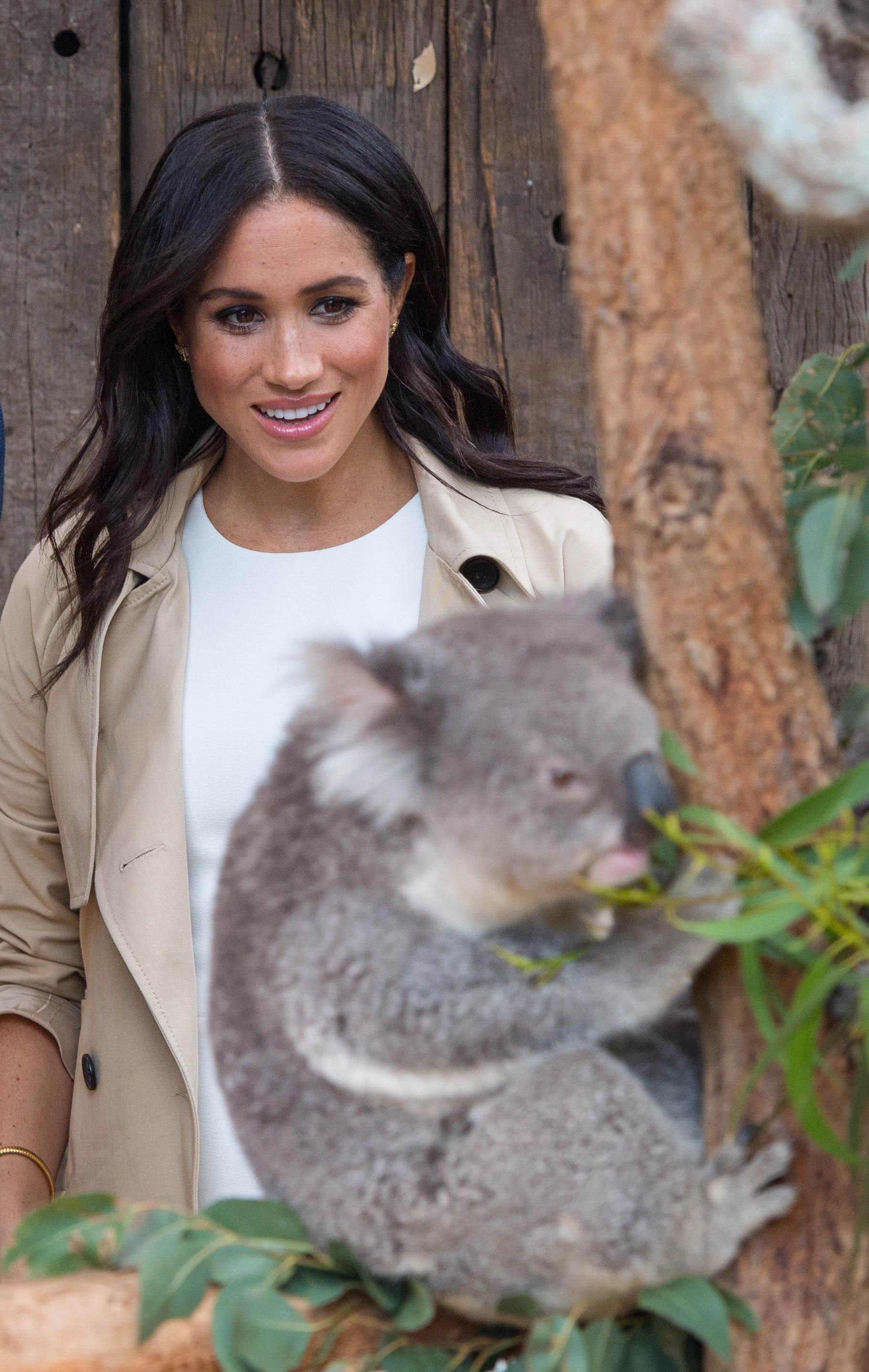 After a welcome reception with Governor General Peter Cosgrove and his wife, Lady Lynne Cosgrove, the pair started off their trip Down Under on Monday by meeting some cute furry friends at the Taronga Zoo in Sydney. Koalas don't have the best track record with their aggressive behavior and are prone to spreading diseases. Maybe Meghan shouldn't be so close!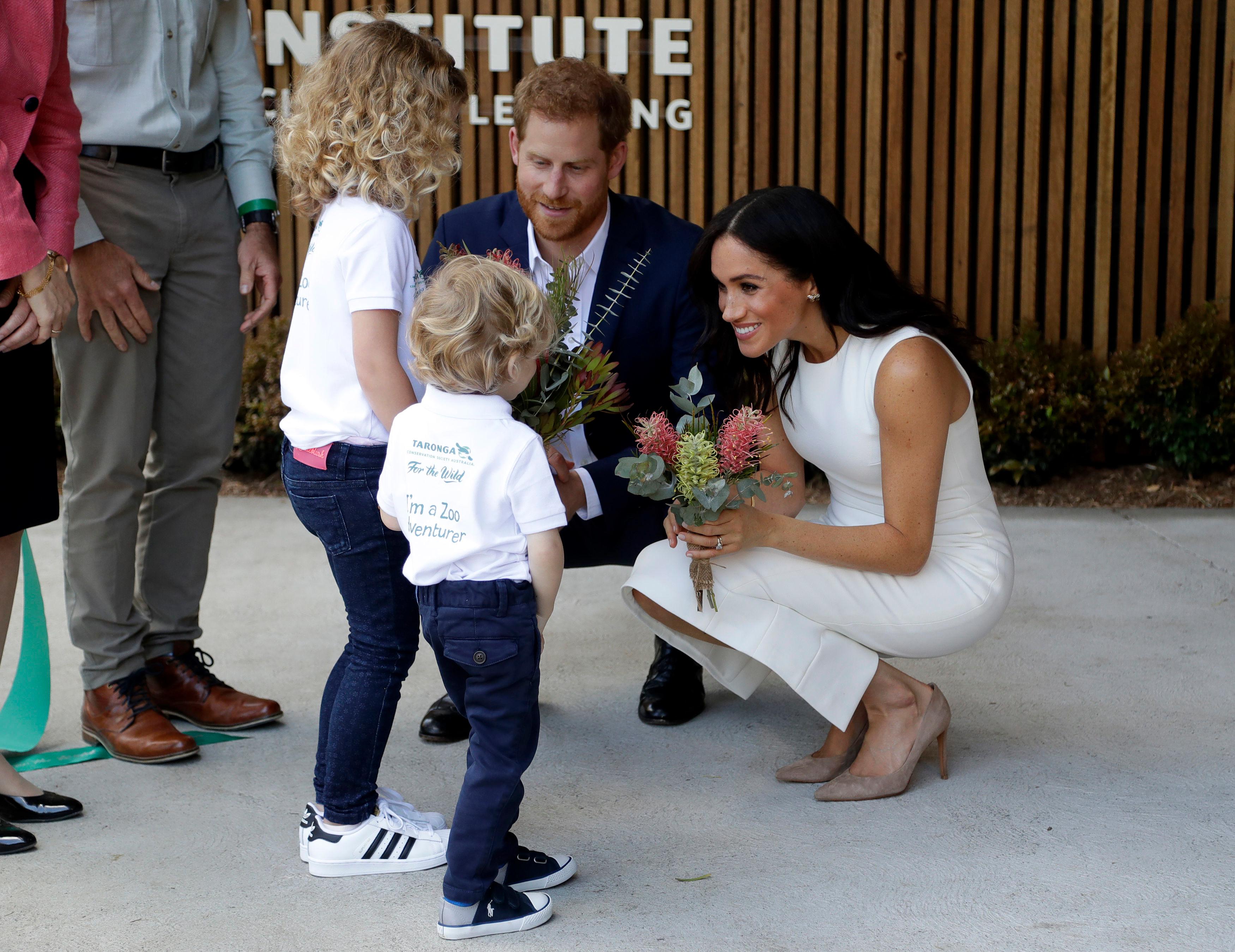 They then met with conservation scientists who are working on efforts to reduce illegal wildlife trafficking and later met with some young fans that gave the royal couple a bunch of native flowers.
Article continues below advertisement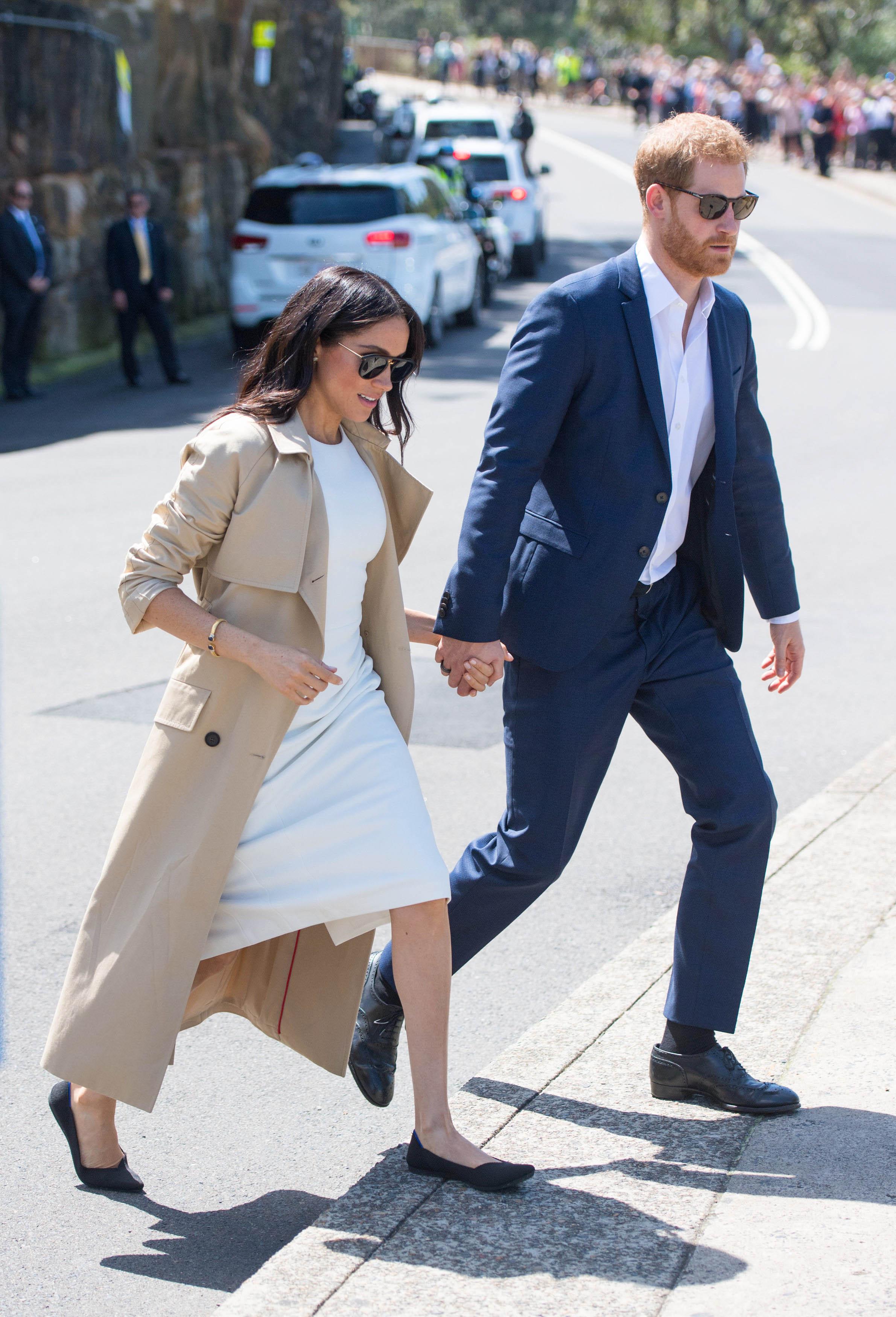 Meghan looked stunning showing off her small baby bump in a fitted, high-neck white dress and a ankle length khaki jacket. The beauty who was originally wearing a pair of beige suede stilettos opted for a pair of black ballerina flats later in the day. Perhaps, pregnancy swelling is already starting to kick in?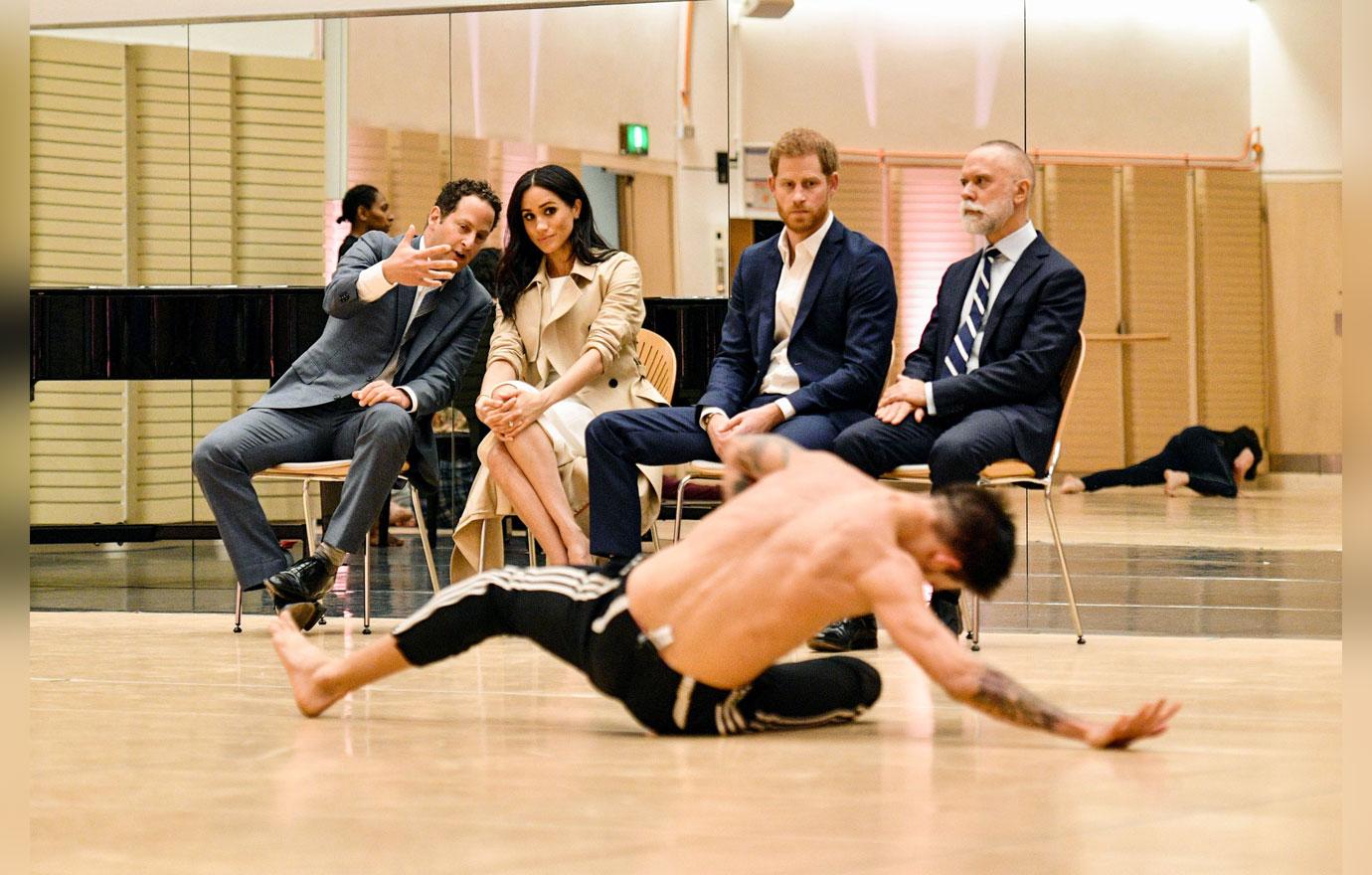 Harry looked professional yet crisp in a navy blue suit and a bright white button down shirt as the pair enjoyed a performance at the Sydney Opera House.
Article continues below advertisement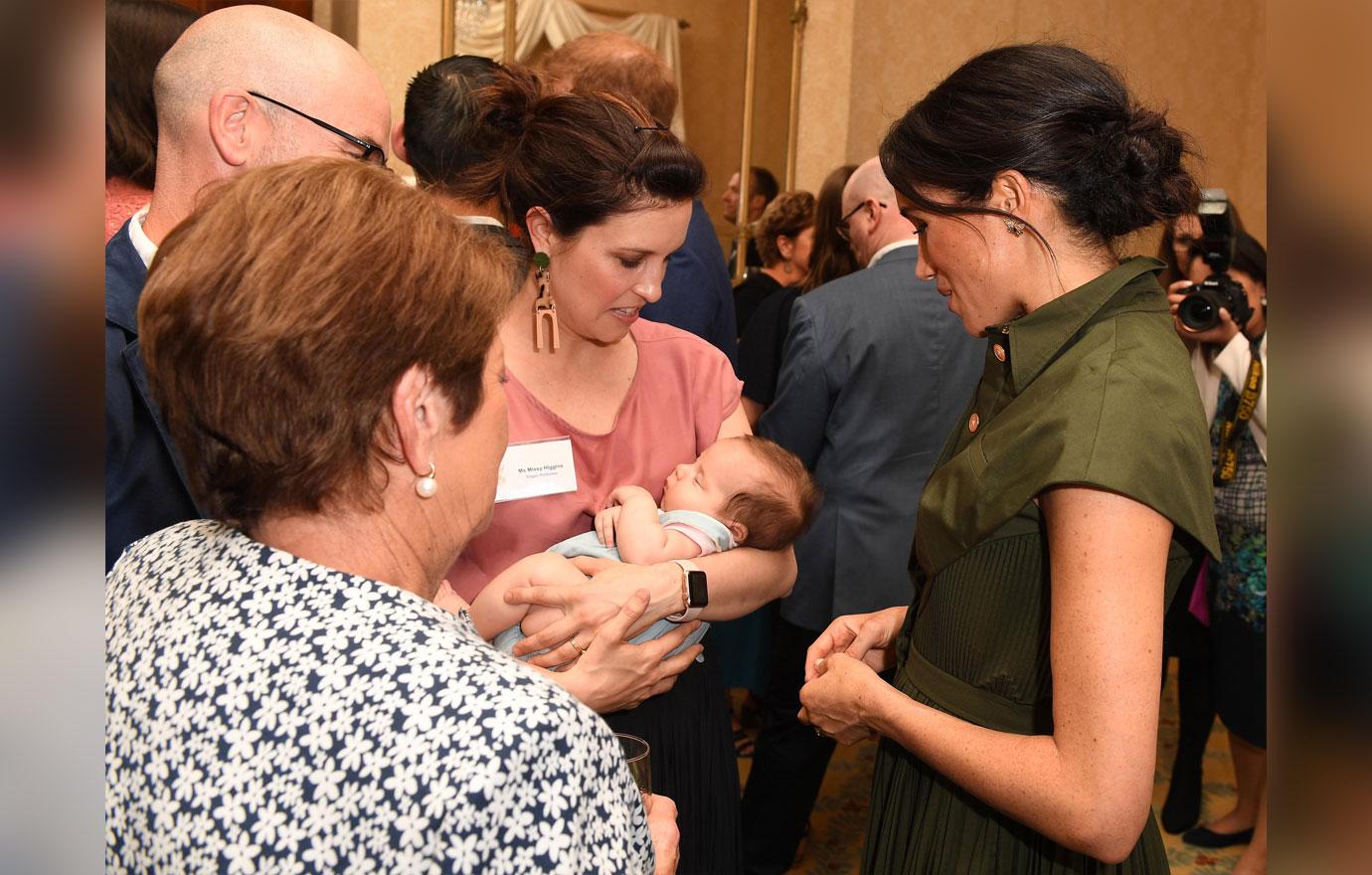 Later in the day, Meghan and Harry attended a reception hosted by the Governor-General at Admiralty House where the Duchess of Sussex was spotted ogling a baby with stars in her eyes. Looks like someone is ready for baby #1!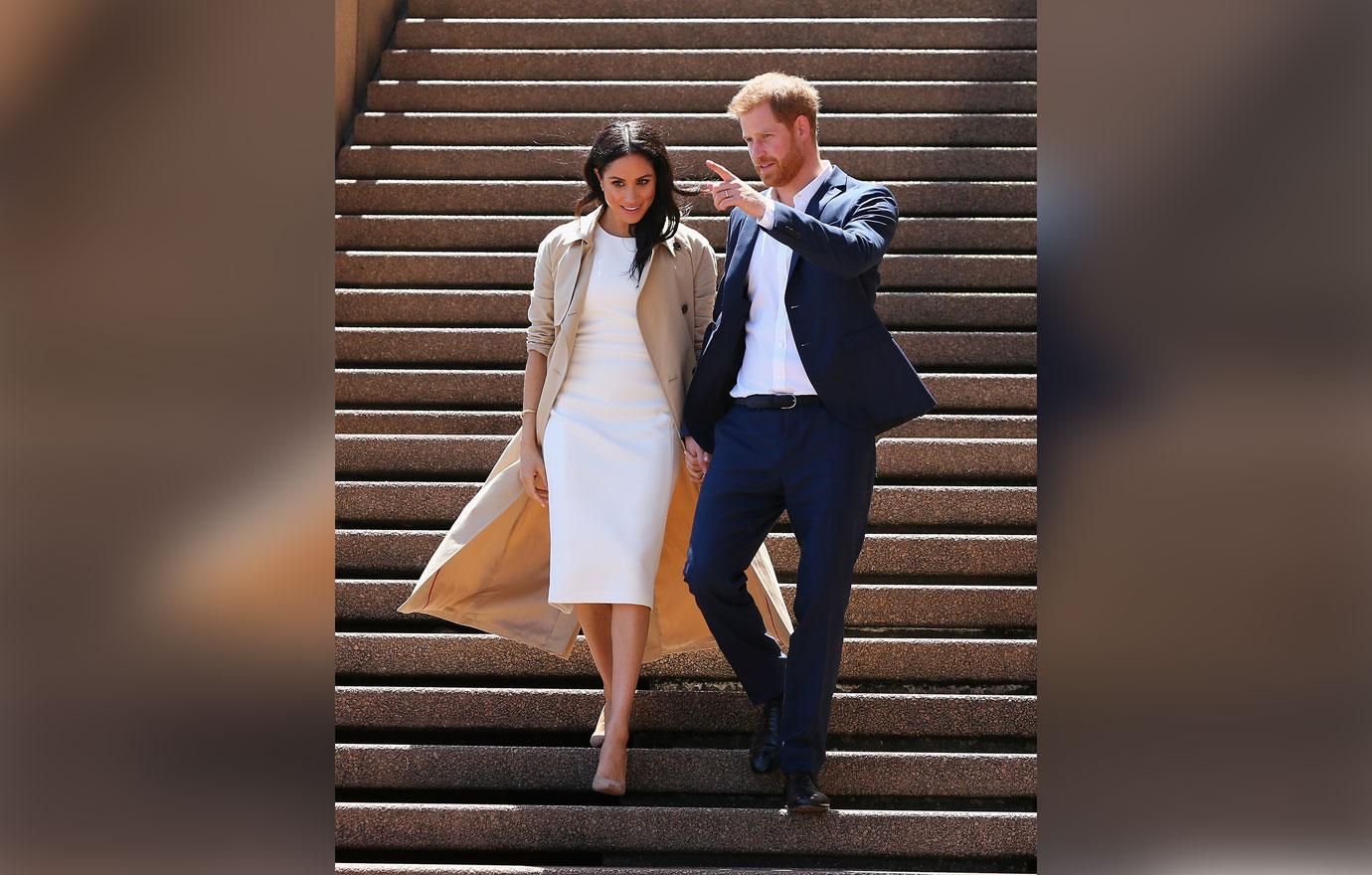 The royal couple will visit a few additional cities in Australia and will spend the next 2 weeks or so visiting Fiji, Tonga and New Zealand.
What do you think of Harry & Meghan's international tour so far? Let us know in the comments!