PHOTOS
King William! Prince William Is Next In Line To The Throne — Find Out Why Queen Elizabeth II Is Bypassing Prince Charles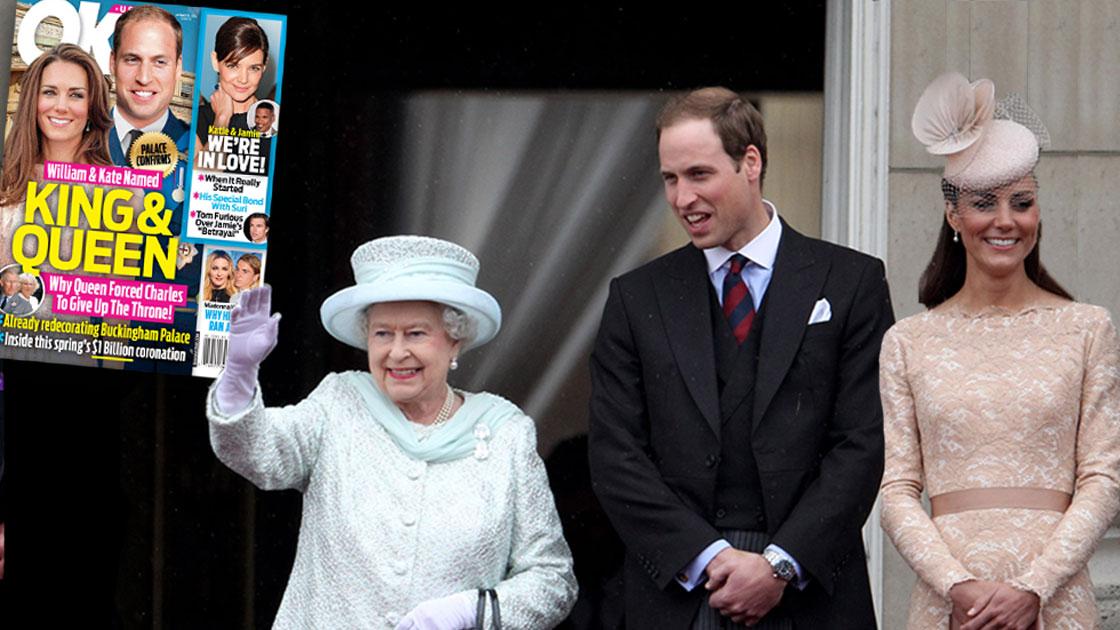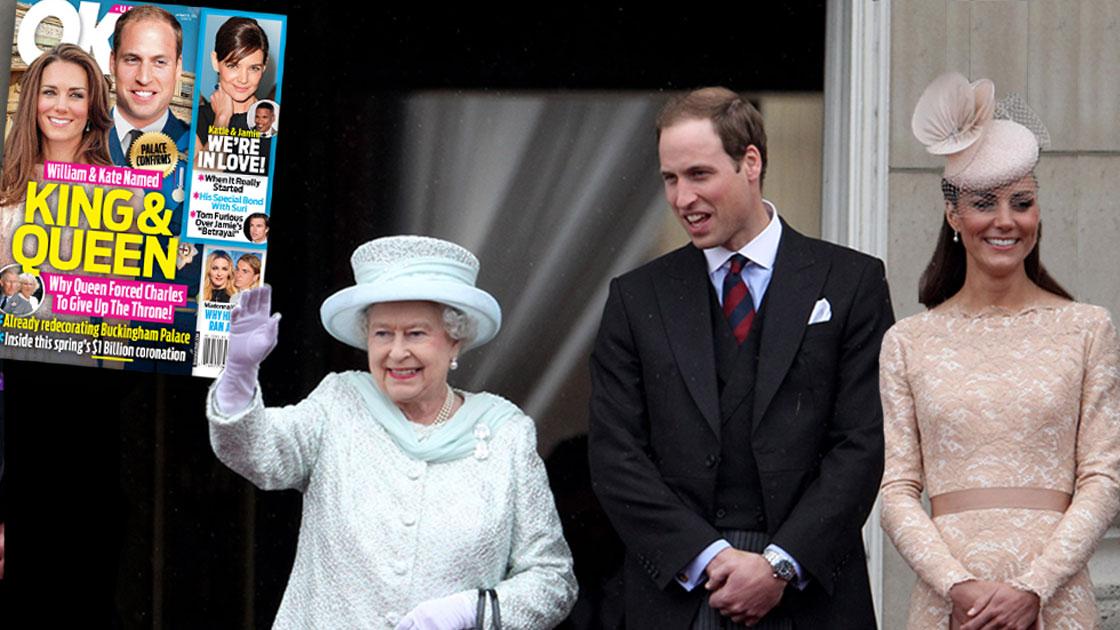 The Duke and Duchess of Cambridge will be the next King and Queen of England! Instead of passing the throne to Prince Charles, the rightful successor, the 89-year-old is handing her crown over to Prince William.
Article continues below advertisement
Queen Elizabeth II's Birthday Parade: Trooping The Colour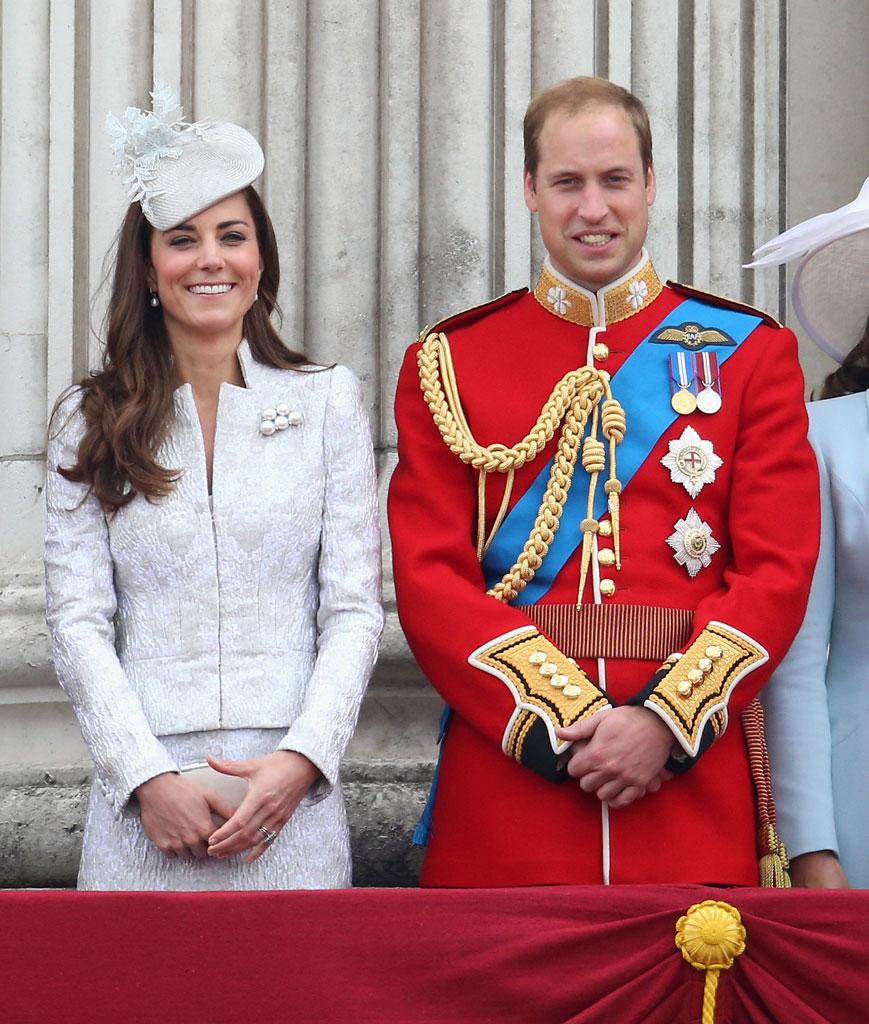 "They are so incredibly excited," a source told OKMagazine of Prince William, 33, and Kate Middleton, 34. "They always knew this day might come. They just never expected it so soon."
Queen Elizabeth II and The Duke And Duchess Of Cambridge Visit The East Midlands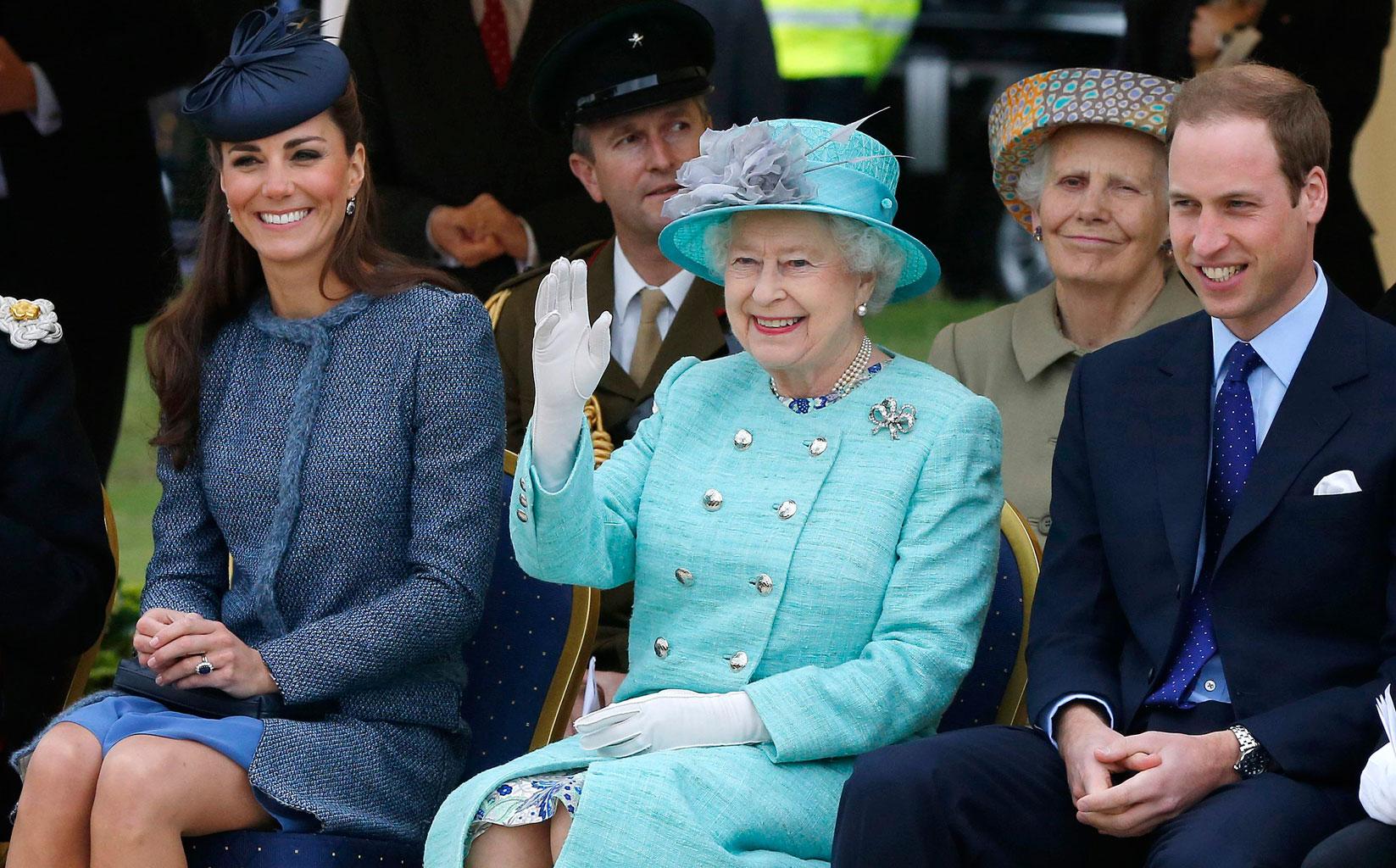 The parents to Prince George, 2, and Princess Charlotte, 8 months, "both started crying" when the reigning monarch broke the happy news over the holidays.
Article continues below advertisement
Trooping The Colour
"It took a minute to sink in," the source said. "Kate hugged and kissed William, and it was a completely overwhelming moment for them. When Kate told George, 'Mummy is going to be Queen,' he went off to draw a family portrait and castle!"
Article continues below advertisement
Diamond Jubilee - Carriage Procession And Balcony Appearance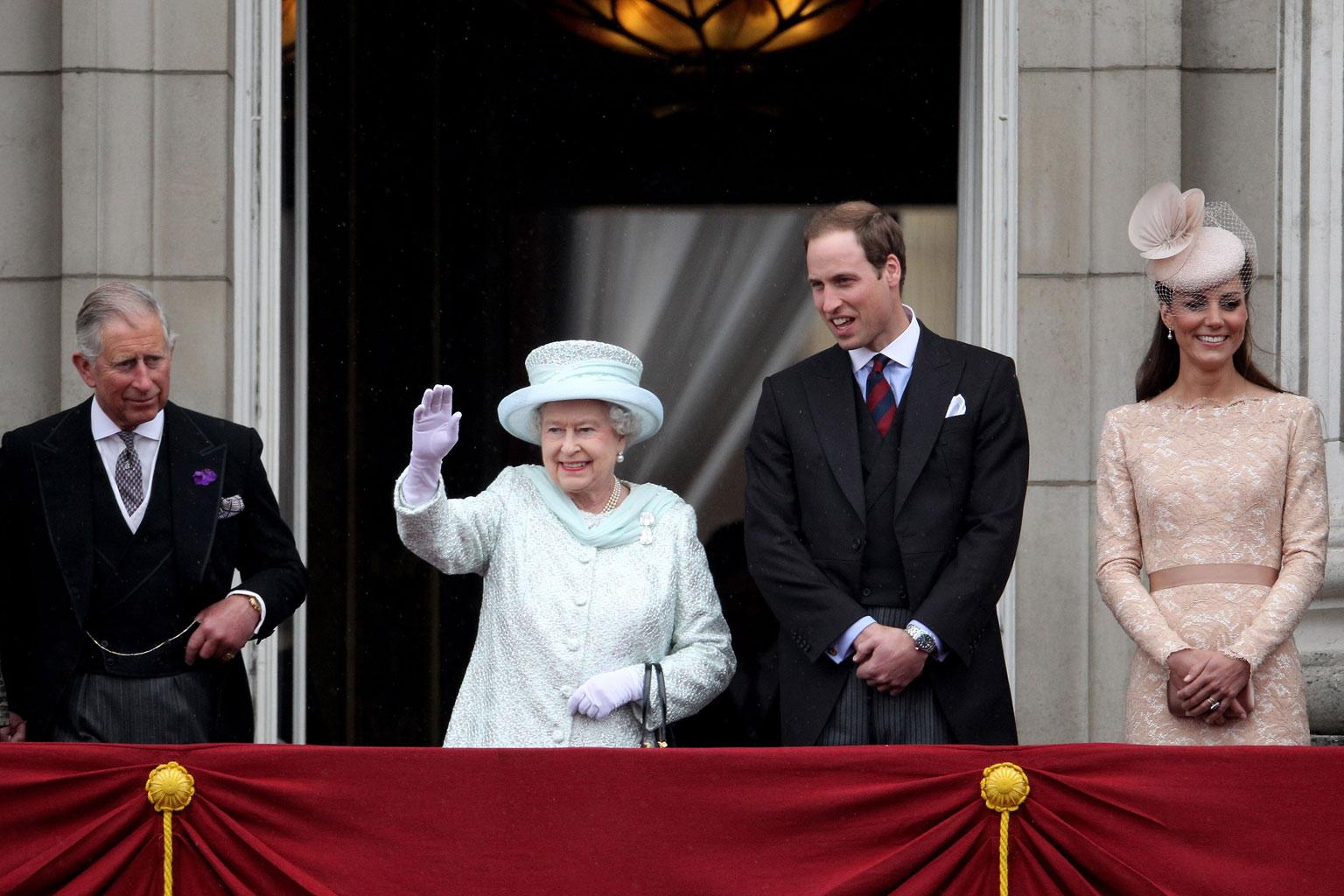 The Queen wants to hand down the role because she wants to enjoy her final years with her husband Prince Phillip, 94. "She wants to spend every possible moment with the man who's been by her side for 70 years," the insider said. "She'd hate for something to happen to him while she's away on official business."
Article continues below advertisement
The Prince Of Wales Visits Cumbria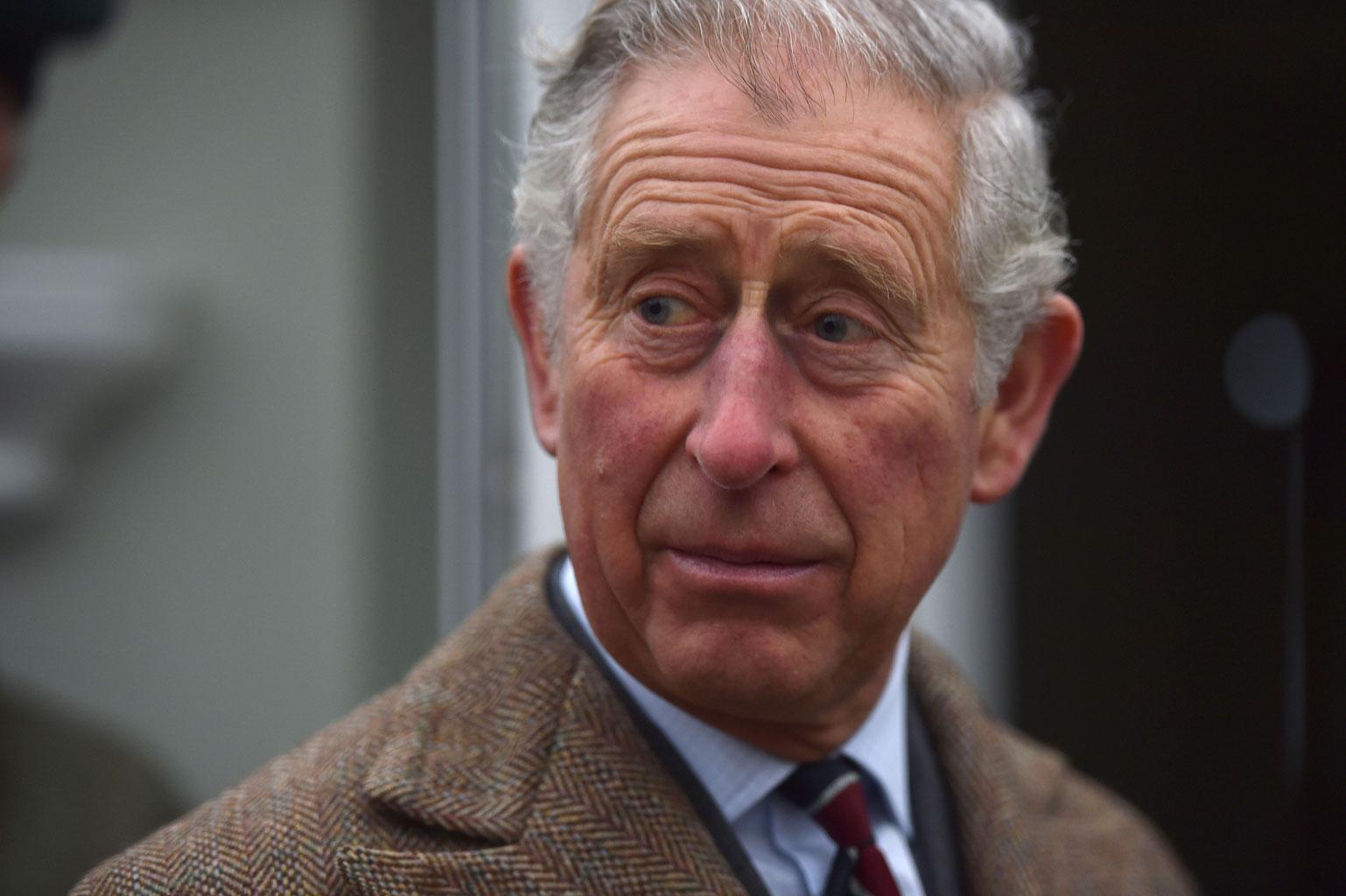 With the ceremony set to take place at Westminster Abbey in late spring, there is one person who needs to agree to the change of tradition: Prince Charles!
Article continues below advertisement
OK0316_Device.pdf